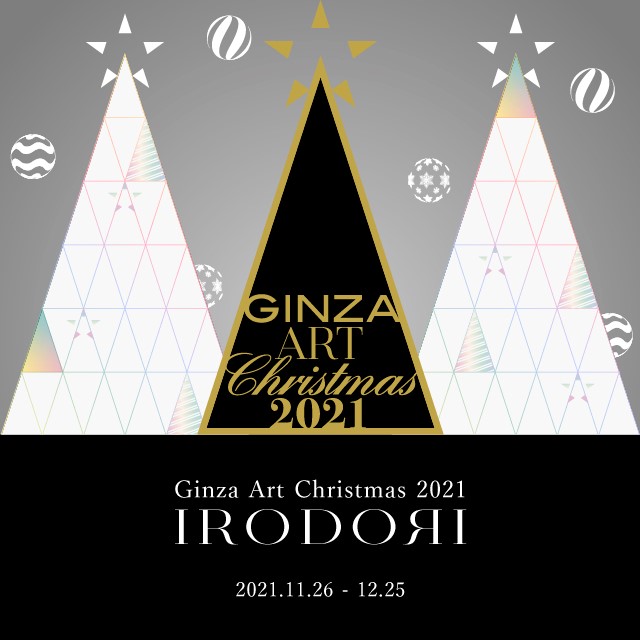 Held at the same time at Ginza Tsutaya Bookstore and online store
Ginza Tsutaya Bookstore (GINZA SIX 6F, Chuo-ku, Tokyo) will hold "Ginza Art Chirstmas 2021 -irodori-", which proposes art works and art books under the theme of "color", on the in-store / online special page. .. In addition to works by artist Dunkwell, Sori Yanagi's stacking chairs that create a high-quality space, ornaments and candles that are perfect for spending Christmas will appear. The period is from November 26th (Friday) to December 25th (Saturday), 2021. * Includes projects with different deployment schedules.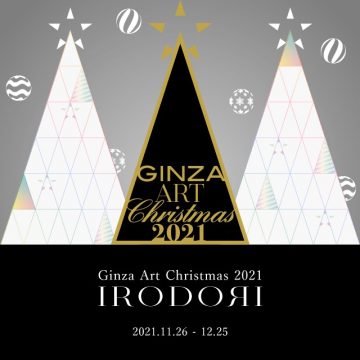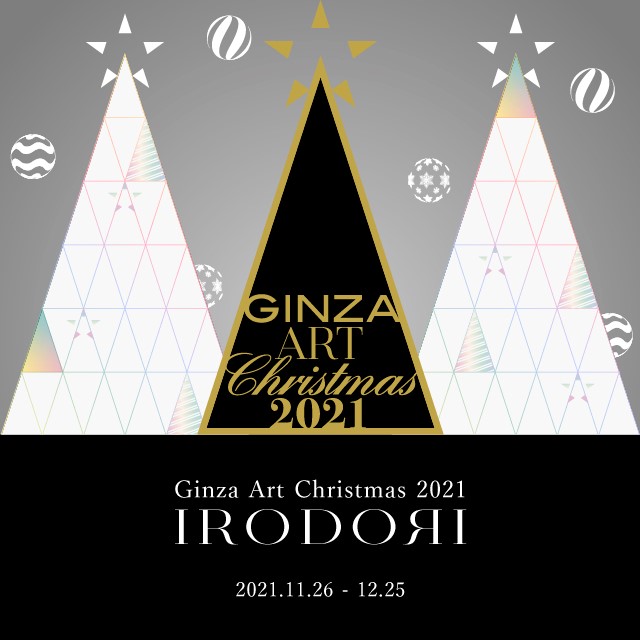 ·Overview
Ginza Tsutaya Bookstore will hold a fair entitled "Ginza Art Chirstmas 2021-irodori-" with the theme of Christmas this year as "coloring" and proposing art works, art books, miscellaneous goods, etc.
The word "color" means not only coloring and coloring, but also changing and ingenuity, and decorating the visible part in a gorgeous manner.
Following last year, 2021 has undergone constant changes. Under such circumstances, it was books and art that continued to color our lives, and it was a year when we realized the power of those things.
"IRODORI" is the Roman alphabet for "color".
This is a palindrome that can be read in the same way whether read from the right or from the left.
In addition to the uniqueness of palindromes, we would like to add the meaning of "circling" to it. Books and art can live longer than others and travel to different people as if they were traveling.
I hope that one of the encounters in that tour will be this Christmas.
Special page | https://store.tsite.jp/ginza/blog/art/23431-0959541116.html
・ Introducing "Ginza Art Chirstmas 2021-irodori-"
---
---
A Christmas fair full of "color" will be held from November 26th (Friday) on the in-store / online special page (*). Some of the many fairs are introduced below. *… Including projects with different deployment schedules
■ Dunkwell "sketches" series new release
Dunkwell continues to challenge every <BORDER> with his free ideas and original creativity. Art and design, domestic and overseas, digital and analog, past and present and future … The work, which is drawn over the invisible "wall", gives many people a smile and energy.
In this exhibition, we will present a new work of the masterpiece "sketches" series by digital drawing on iPad with the theme of everyday life. An edition of the German-made Hahnemühle with a giclée print is available. Contains the autograph of the artist himself and the edition number. Exhibitions, over-the-counter and EC sales will start at 10:30 on Saturday, November 20th.
■ Takeru Amano Exhibition "Xmas in STREET 2021"
At Christmas at Tsutaya Ginza Bookstore last year, Takeru Amano made a lot of art fans with paintings with the theme of "LOVE" and original rakes. This year too, we will deliver special art to us.
This time, after the summer, we will develop works related to skateboarding, which is showing great excitement as a competition as well as streets, and new sketches and drawings. Keep an eye on Takeru Amano's new art, which crosses over more and more areas.
■ Sebastião Salgado Limited Photobook "Amazônia" Collector's Edition
A limited edition photo book with a book stand signed by Sebastião Salgado. Comes with a book stand by architect Renzo Piano. Sargado spent six years traveling the Brazilian Amazon to photograph the unparalleled natural beauty. This book says that magnificent scenery such as forests, rivers and mountains is an irreplaceable treasure for humankind. This is a special edition limited to 2000 copies.
■ Looking for a cute companion. Fashion items by artists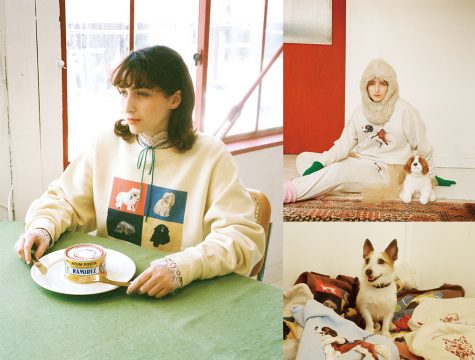 Under the theme of "DOG", four artists will introduce "Common Noun" items with freely expressed illustrations printed on them instead of canvas.
"Common Noun" is a fashion brand that started in 2021 with the keywords "individuality born from commonality and individuality that can be seen from commonality". In this series, the rich facial expressions of the dogs that the artists met in casual everyday life, such as in a movie or waiting for a traffic light, are depicted. Sales will start on Saturday, November 13th.
On December 4th (Sat) and 5th (Sun), a silkscreen experience event will be held with the cooperation of artist noi who is participating in "Common Noun". You can enjoy a silk screen experience that prints the illustrations you choose on the spot on the body such as a cut-and-sew or tote bag prepared for the event.
Details of the event will be announced later on the official SNS of Ginza Tsutaya Bookstore and the website.
■ European Christmas Market WORLD BAZAAR # 11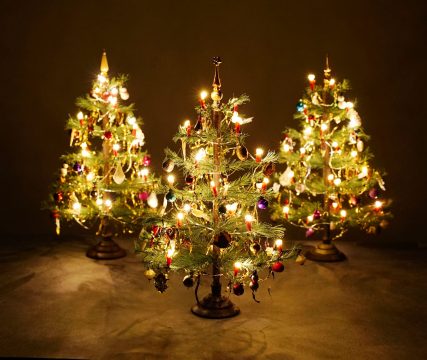 Ginza Tsutaya Bookstore Travel Section series project "World Bazaar". This time, the 11th time, we will hold a Christmas market that collects European Christmas items and vintage miscellaneous goods. Christmas ornaments and accessories from Germany and the Czech Republic, toys, figures, paper miscellaneous goods, and other items that are perfect for gifts are lined up. Find a gift for your loved ones, or a gift for yourself, as well as a Christmas decoration at home. Sales will start on November 15th (Monday).
■ Relaxing time and space at home. Sori Yanagi's stacking chair [Ginza Tsutaya Bookstore custom color black] Reprint sale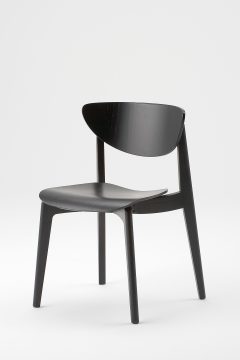 The black stacking chair used in the cafe seats of Starbucks Coffee, which is attached to the Ginza Tsutaya Bookstore, is designed by Sori Yanagi, one of Japan's leading industrial designers. The color is black, which is a custom color specified by the design office "Tonerico", which also designed our store.
This time, this special stacking chair, which has colored and produced a relaxing time and space, will be reprinted and sold exclusively at Ginza Tsutaya Bookstore at this fair. We will exhibit and introduce you while touching on the designer's design concept.
■ Candles and ornaments that color winter Special selection at Ginza Tsutaya Bookstore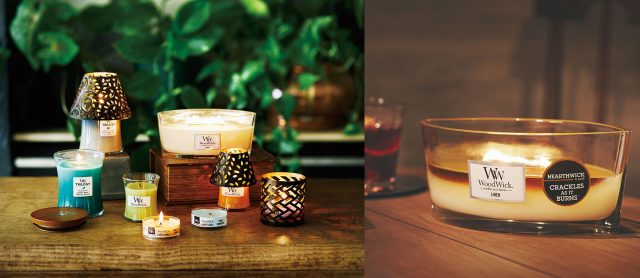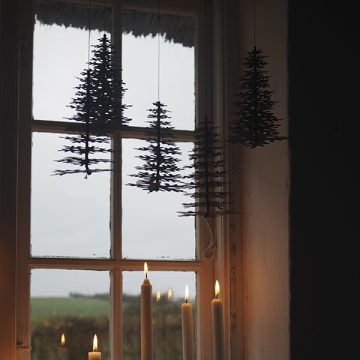 Introducing the American-born candle fragrance "Wood Wick," which makes the sound of a fireplace popping. Natural fragrances are used for the aroma as well as the sound that is characteristic of this product. We are particular about glass design and offer beautiful and diverse developments.
In addition, we have prepared a large number of items that are ideal for Christmas gifts, such as ornaments that create a Christmas atmosphere and warm blankets. You can wrap yourself in a blanket and read a book while drinking coffee, or quietly look at the candle flame on a sleepless night. Find the perfect way to relax in the winter. Sales will start on November 15th (Monday).
・ Event details
Ginza Art Christmas 2021 -irodori-
Period | November 26th (Friday) -December 25th (Saturday), 2021 * 1
Business hours | 10: 30-22: 30
Venue | Store / Online Store * 2
Organizer | Ginza Tsutaya Bookstore Inquiries | 03-3575-7755 (during business hours) /info.ginza@ccc.co.jp
* 1… Includes projects with different deployment schedules. The end date of the fair is subject to change. * 2… Some products are available only at stores.
Special page | https://store.tsite.jp/ginza/blog/art/23431-0959541116.html
・ Ginza Tsutaya Bookstore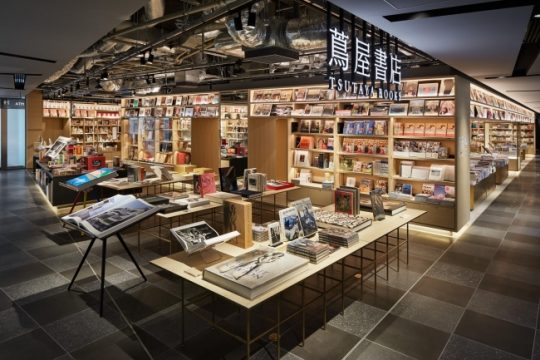 We propose "living with art" by connecting art, Japaneseization and living through books.
Address | GINZA SIX 6F, 6-10-1, Ginza, Chuo-ku, Tokyo 104-0061
Phone number | 03-3575-7755
Business hours | 10: 30-22: 30
Homepage | https://store.tsite.jp/ginza/
Facebook | https://www.facebook.com/GINZA.TSUTAYABOOKS/?ref=bookmarks
Twitter | https://twitter.com/GINZA_TSUTAYA
Instagram |https://www.instagram.com/ginza_tsutayabooks/
・ CCC Art Lab
We are a planning group that conducts art-related business within the planning company Culture Convenience Club Co., Ltd. We would like to make art closer to us through "Proposals for a life with art" and contribute to making someone's life happier and creating a better society. Based on the knowledge cultivated through many years of business experience such as store planning, art media, product development and event production, we make planning proposals with a professional approach.
https://www.ccc-artlab.jp/
<Past related articles>
[Ginza Tsutaya Bookstore] Contemporary artist Hiroshi Mori will hold a solo exhibition "MORYGON KEWPIE" for the first time in a year and a half in Japan from November 27th. Announced new works such as the first 3D work and video work. NFT works are also released for the first time.
[Ginza Tsutaya Bookstore] Asami Kiyokawa's solo exhibition "TOKYO MONSTER, reloaded", which celebrated the 20th anniversary of artist activity, will be held from Saturday, December 11th.
[Ginza Tsutaya Bookstore] A special exhibition "Survival Nature" will be held from November 13th (Saturday) by 14 artists, from young artists to famous artists.
[Ginza Tsutaya Bookstore] The "Autumn Afternoon Tea Time" fair will be held from November 1st (Monday), which is a collection of works with animal and plant motifs and works with autumn-like colors. Introducing the works of 6 popular writers.