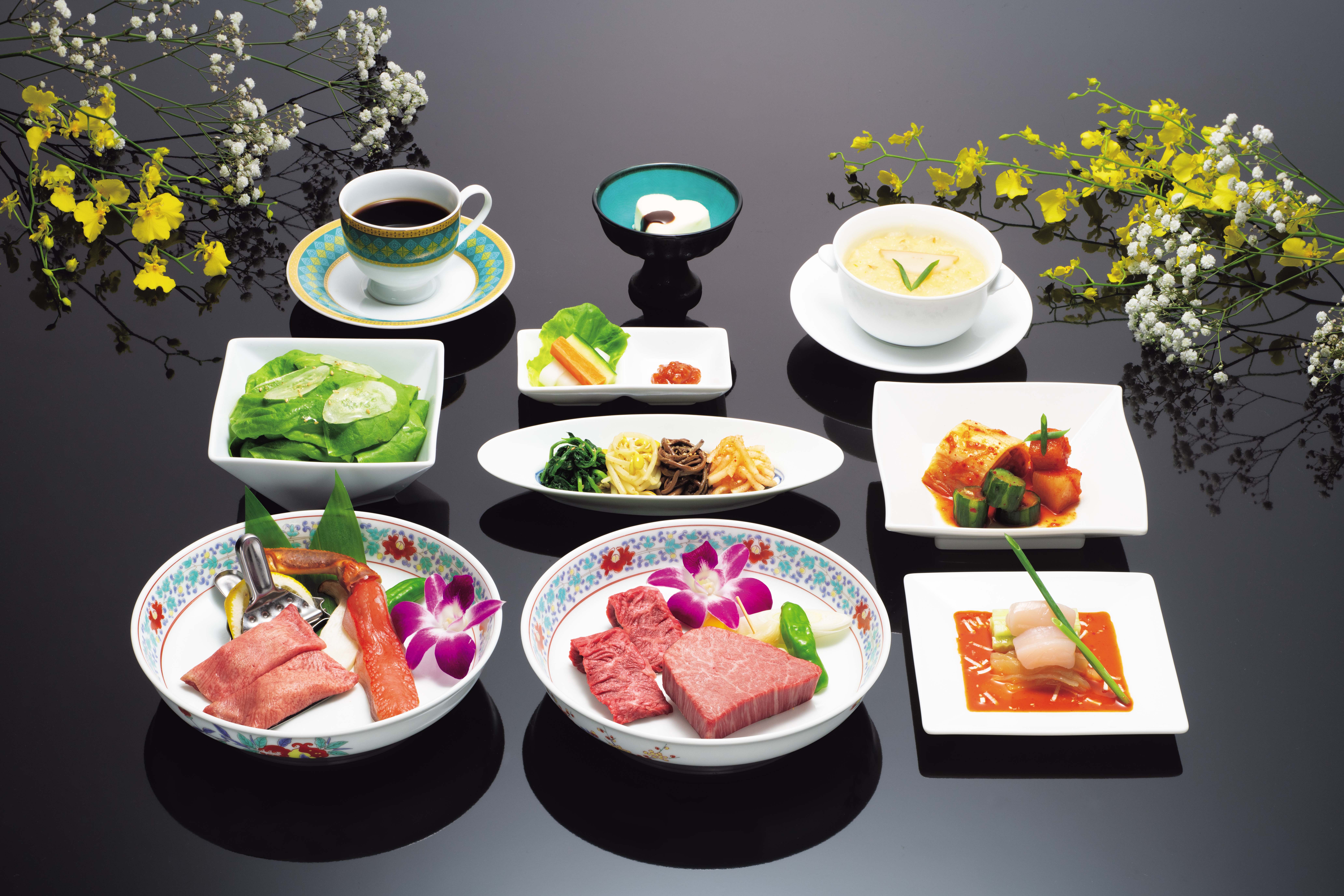 All seats are separated by partitions, so you can enjoy yakiniku alone.
Ginza Mitsukoshi New Building 11th floor opens on Tuesday, December 7
■ Business hours: 11:00 am to 11:00 pm (LO 10:00 pm) Lunch time is until 4:00 pm LO
https://www.mistore.jp/store/ginza/shops/restaurant/ginzadining/shopnews_list/jojoen.html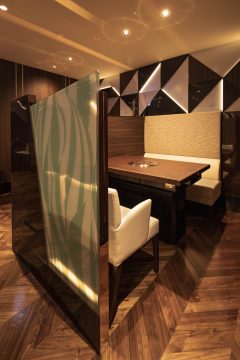 Jojoen, which is celebrating its 45th anniversary, will open a new style store as the 67th directly managed store on the restaurant floor on the 11th floor of the new building of Ginza Mitsukoshi on Tuesday, December 7. All seats are partitioned by partitions, and compact seats are also available. The chairs with heavy elbows provide a relaxing space.
You can spend a wonderful time with your family, friends and loved ones while tasting carefully selected yakiniku.
---
---
・ Ginza Mitsukoshi Original Course
The course meal is an original course of Ginza Mitsukoshi and is an assortment of carefully selected yakiniku. Both consisted of assorted kimchi, Jojoen salad, and Jojoen's popular menu. You can enjoy a wide variety of flavor combinations.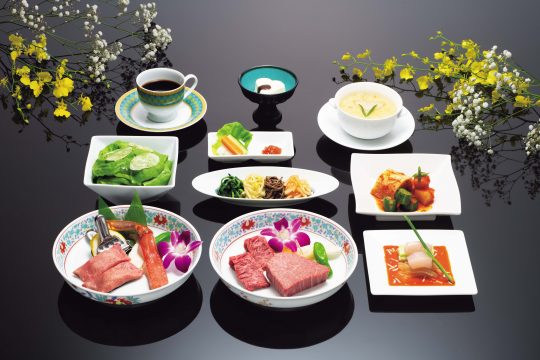 Chateaubriand course 15,000 yen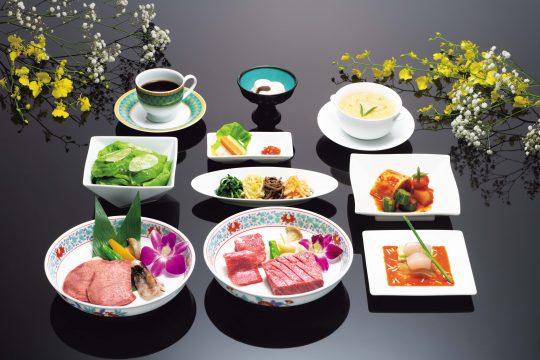 Sudare roasted course 10,000 yen
·Recommended menu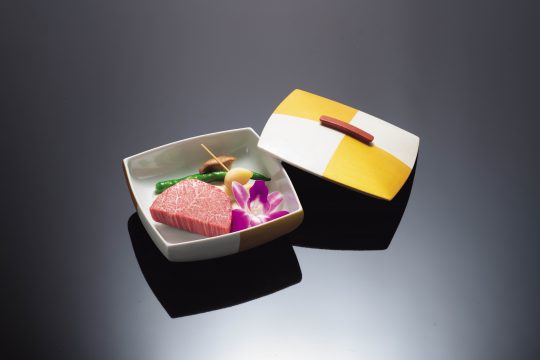 Special Chateaubriand (80g) 6,500 yen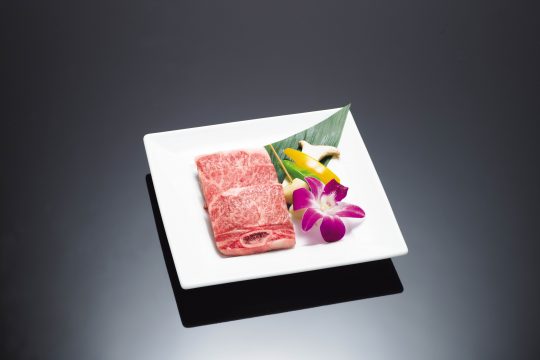 JO rib grilled (3 pieces) 2,500 yen
・ Popular lunch menu representing Jojoen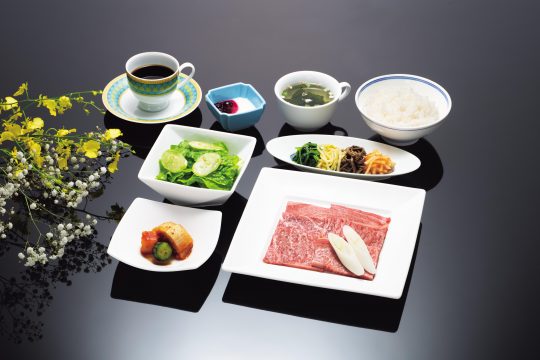 Shoulder loin grilled lunch 3,300 yen * Grilled food [shoulder loin grilled]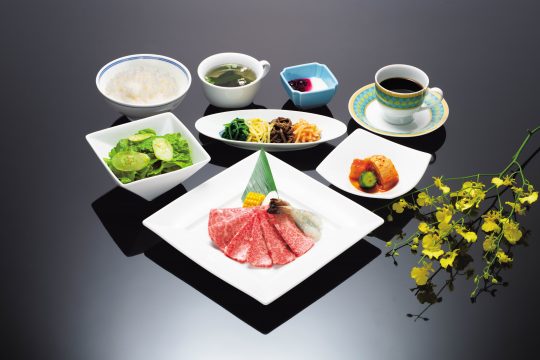 Mixed lunch 4,000 yen * Grilled food [upper lean grilled, rib grilled, shrimp grilled]
Ginmi lunch 6,000 yen * Grilled food [special roasted roast, beef tongue salted]
・ Commitment to the deliciousness of Jojoen
Jojoen's yakiniku is grilled with a secret sardine, and then grilled and then eaten.
This harmony of squirrels and squirrels is the culmination of Jojoen's yakiniku.
And it is a salad-like kimchi with moderate spiciness, which is indispensable for yakiniku dishes.
It is the result of the evolution of deliciousness that has been continuously researched from the time of opening to the present day.
[Kalbi-yaki], the representative of Jojoen, is a skilled meat craftsman at the Jojoen Food Factory in Adachi-ku, Tokyo, and carefully selected beef from all over the country is procured and served at the store. Each piece is hand-cut and sent to all Jojoen stores.
Pickles such as kimchi and kimchi, Jojoen sauce, ribs, etc. are all manufactured at Jojoen Food Factory and delivered to stores, so they all have the same taste and taste.
<Past related articles>
A fantastic space appears in the terrace garden of Ginza Mitsukoshi! Terrace garden winter illumination
"Awaji Island / Sumoto City Fair" will be held at Japan Duty Free GINZA on the 8th floor of Ginza Mitsukoshi Main Building! There is also an onion hut exhibition and a weekend-only log shiitake hunting experience! [Wednesday, October 27, 2021 to Tuesday, November 30, 2021]
[Ginza Mitsukoshi] Connected, daily style-GINZA FASHION WEEK