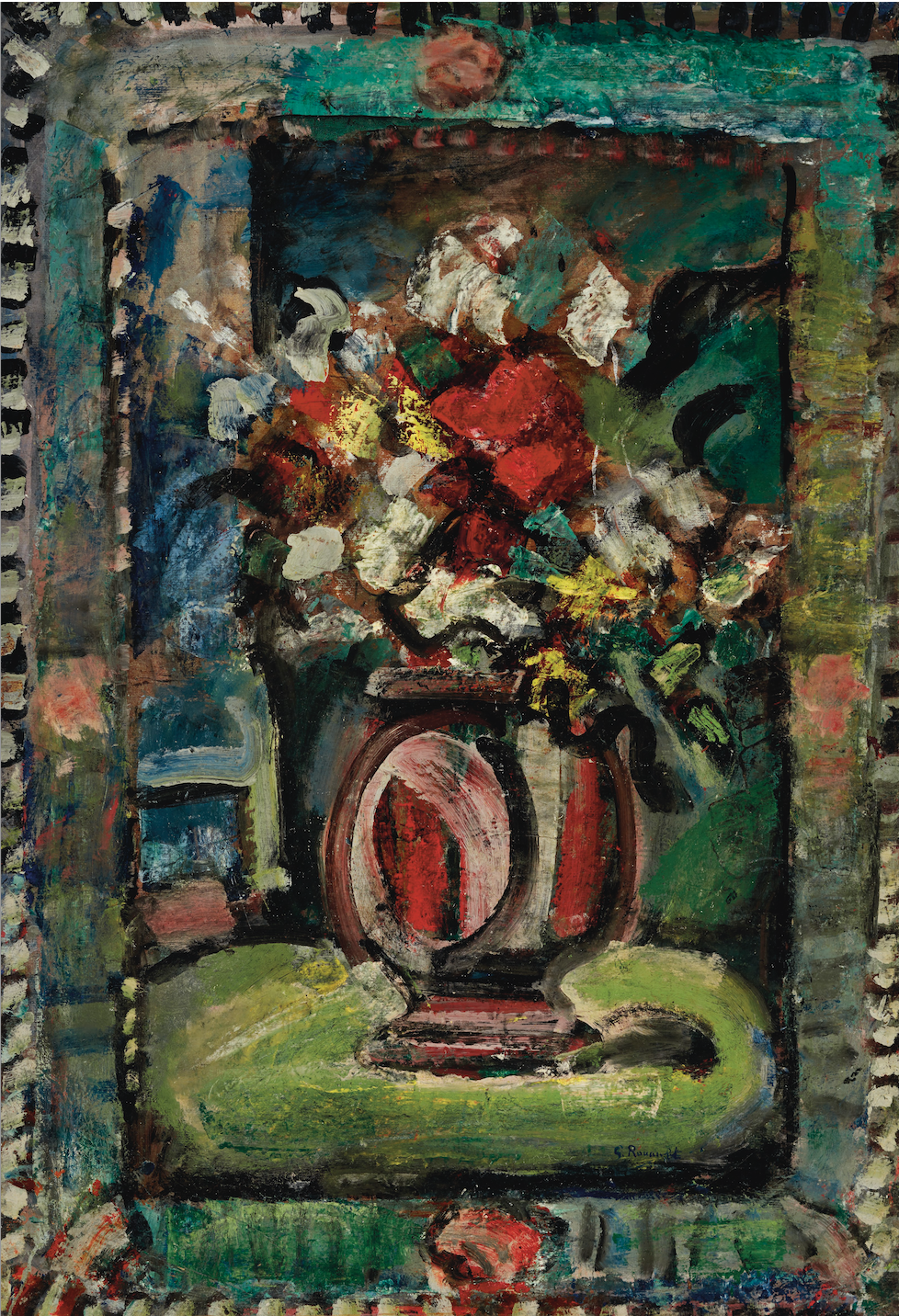 Date: September 17th (Sat) – October 10th (Mon), 2022
French painter Georges Rouault (1871-1958) is known as the greatest religious painter of the 20th century, with his works imbued with deep spirituality and rich human and religious resonance.
Galerie Tamenaga is pleased to announce the first Georges Rouault exhibition since 2016. We will introduce more than 30 masterpieces, mainly oil paintings, covering 70 years of painting from early to late years.
Born in Paris in 1871, Rouault was apprenticed to a stained glass craftsman at the age of 14, studied drawing at a night school for decorative arts, and entered the École des Beaux-Arts in 1890. The following year, he studied under Gustave Moreau.
Eventually, while being involved in Fauvism and Expressionism, he established a unique style of painting that was strongly influenced by stained glass, with thick black outlines and rich textures in vivid colors. This thick coating of unique colors, which can be said to be Rouault's peculiarity, continued to paint even after completion, and because he did not approve of releasing a work that he did not consider to be complete, it took years, sometimes 10 years. It's superimposed.
In the early years, he focused on clowns and judges, and in the latter half, he worked on many landscape paintings with Christian themes. A master who devoted his life to art for 86 years, continuing his passionate production activities.
We would like to invite you to experience Rouault's powerful work up close, as if it were carved with his brush.
Exhibition Overview ​[Georges Rouault Exhibition]
Date: September 17th (Sat) – October 10th (Mon), 2022
Venue: Galerie Tamanaga 7-5-4 Ginza, Chuo-ku, Tokyo
TEL: 03-3573-5368
Hours: Mon-Sat 11:00-19:00 Sun/Holiday 11:00-17:00
Web page: https://www.tamenaga.com/event-detail/49579/georges-rouault
<Related articles in the past>
Galerie Tamenaga Exhibition of Nine Japanese Artists Enchanting Paris (Ginza, Tokyo)
Information on "Jean-Pierre Cassigneul Exhibition" at Galerie Tamenaga (Ginza, Tokyo)
Guidance on "Paul Aizpiri Exhibition" at Galerie Tamenaga (Ginza, Tokyo)