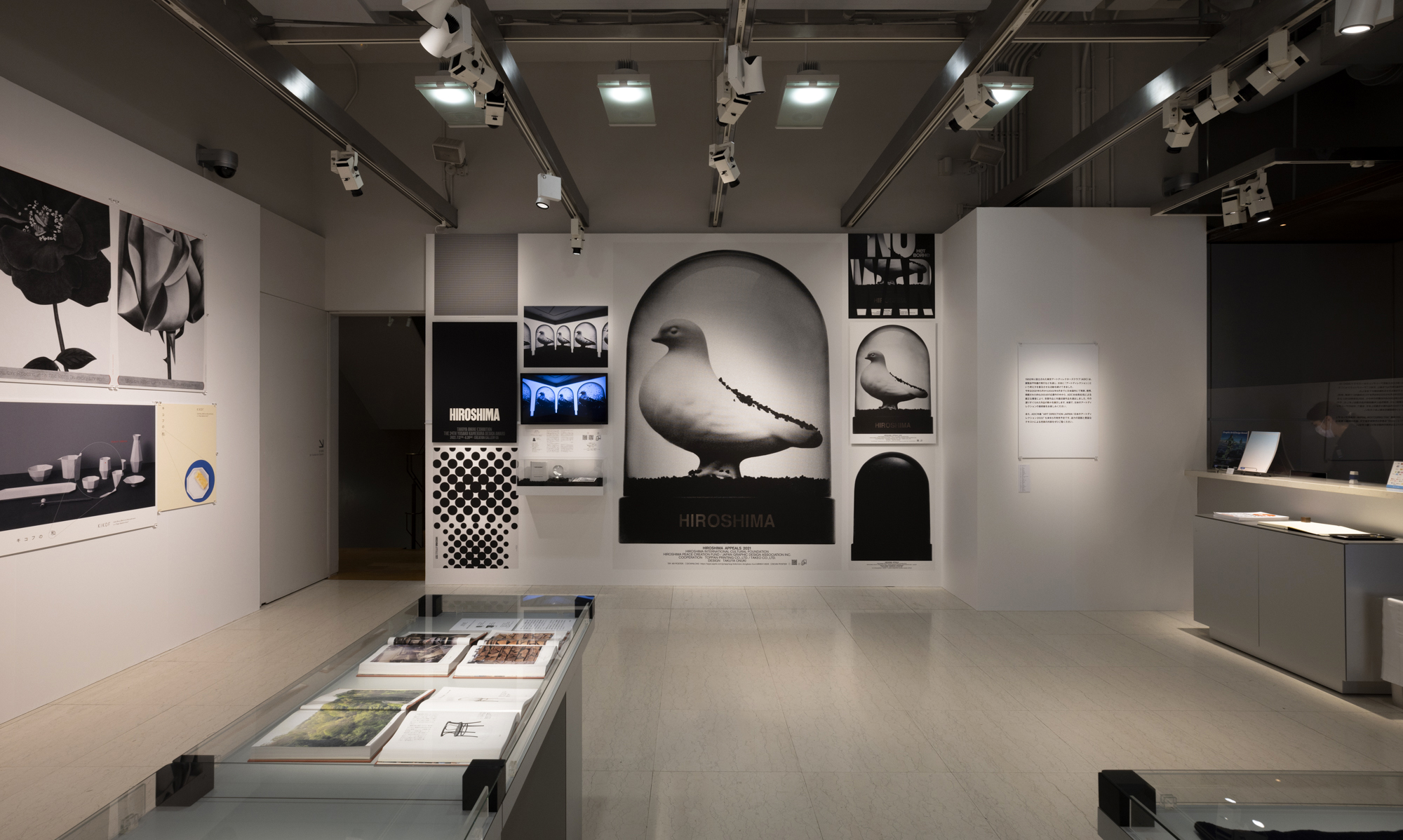 Photography by Mitsumasa Fujitsuka
Ginza Graphic Gallery 391st Special Exhibition
Award-winning and excellent works selected through strict screening by ADC (Tokyo Art Directors Club) members
Currently being held at ginza graphic gallery (ggg)!
(Introduced at two venues: ggg [member works] and G8 [general works])
Until Wednesday, November 30, 2022
[Ginza Graphic Gallery] From the press release
・Japan Art Direction Exhibition 2022
---
---
ADC (official name: Tokyo Art Directors Club) was formed in 1952 and consists of 82 art directors representing Japan.
The annual art direction exhibition in which all members serve as judges is the Japan Art Direction Exhibition. is attracting attention.
This year, from May 2021 to June 2022, out of approximately 6,000 submitted works that were announced, used, and published, the ADC members conducted a rigorous screening process to select the award-winning works and the works included in the yearbook.
Prior to the publication of "ART DIRECTION JAPAN" (former name "ADC Yearbook"), award-winning works and excellent works selected here will be exhibited at two venues, ggg [members' works] and G8 [general works]. Let me introduce you.
·venue
ginza graphic gallery (ggg) [member works]
〒104-0061 7-7-2 Ginza, Chuo-ku DNP Ginza Building Tel. 03 3571 5206
Creation Gallery G8 (G8) [general works]
Recruit GINZA8 Building 1F, 8-4-17 Ginza, Chuo-ku, 104-8001 Tel. 03 6835 2260
·Patrol
Municipal Komoro Kogen Museum of Art, Shiratori Eisetsu Museum (Komoro City, Nagano Prefecture)
Sunday, January 8, 2023 to Saturday, February 4, 2023
Learning Forest Noichi Curry (Nonoichi City, Ishikawa Prefecture)
Mid-April to mid-May 2023 (tentative)
·Constitution
Tokyo Art Directors Club
·Basic information
exhibition period
November 01 (Tuesday) to November 30 (Wednesday), 2022
Venue Ginza Graphic Gallery (ggg) 1F / B1
DNP Ginza Building, 7-7-2 Ginza, Chuo-ku, Tokyo 104-0061
Phone: 03-3571-5206/Fax: 03-3289-1389
Opening hours = 11:00a.m.-7:00p.m.
Closed = Sundays and public holidays
・About ginza graphic gallery (ggg)
Ginza Graphic Gallery is a gallery specializing in graphic design, nicknamed "ggg" from the initials of the three g's. In 1986, Dai Nippon Printing Co., Ltd., which has a close relationship with graphic design, established ggg in Ginza, where it was founded and a mecca for galleries, as part of its cultural activities. We continue to hold lectures and publish gggBooks, etc., and provide opportunities for many people to encounter the wonders of graphic design.
<Related articles in the past>
[ginza graphic gallery (ggg)] Taku Satoh TSDO Exhibition <in LIFE>
[ginza graphic gallery (ggg)] TDC 2022
[Venue Report] "Japanese Art Direction Exhibition 2020-2021" A large number of unique advertisements and designs that will inspire you creatively!