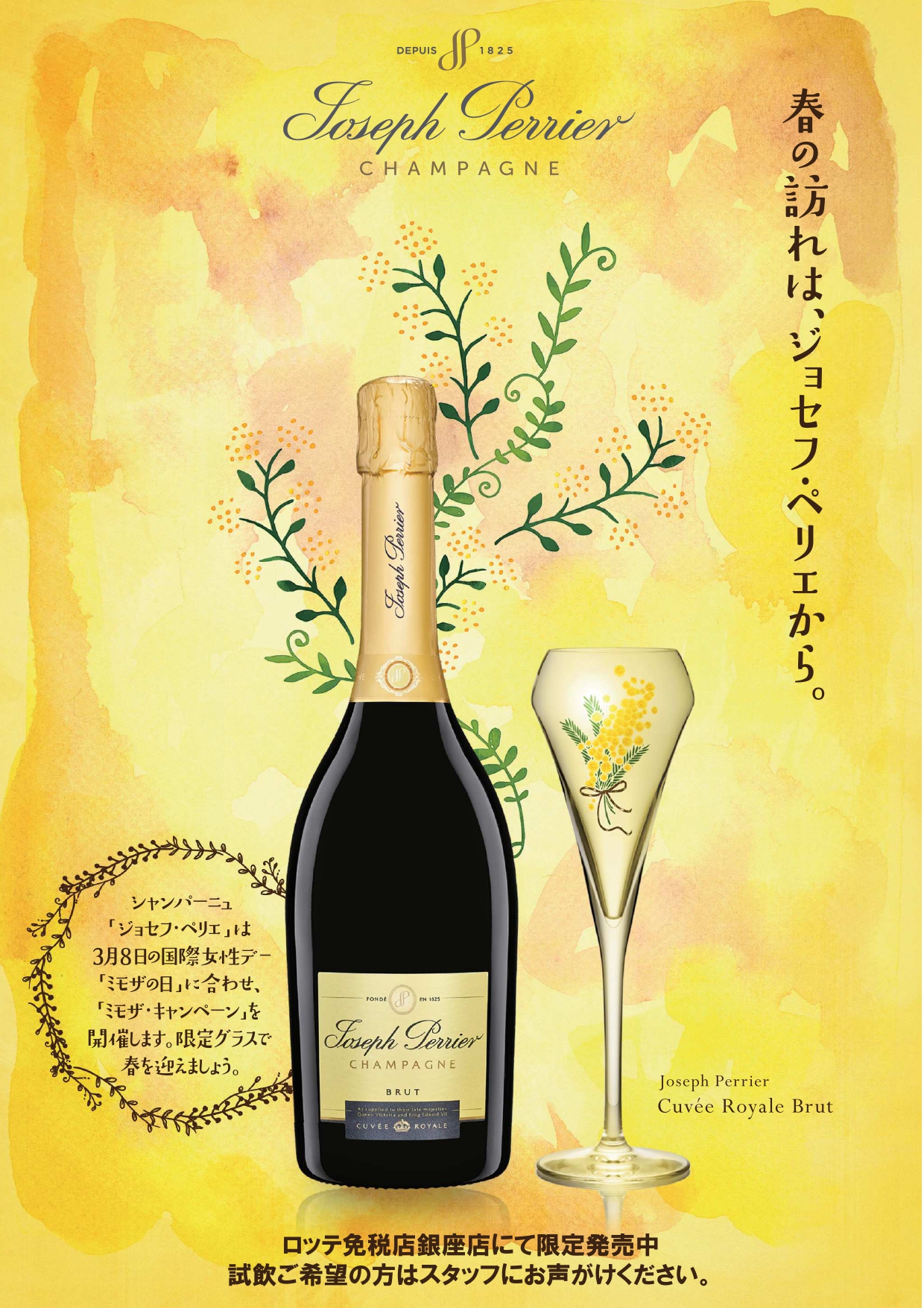 Lotte Duty Free Ginza will start handling Joseph Perrier Champagne, known as a purveyor of the British Royal Family, on Tuesday, March 2, 2020.
Lotte Duty Free Ginza, operated by Lotte Duty Free Japan Co., Ltd., will start handling "Joseph Perrier" from March 2, 2020 (Tuesday). In addition, a POP UP event will be held with the start of sales.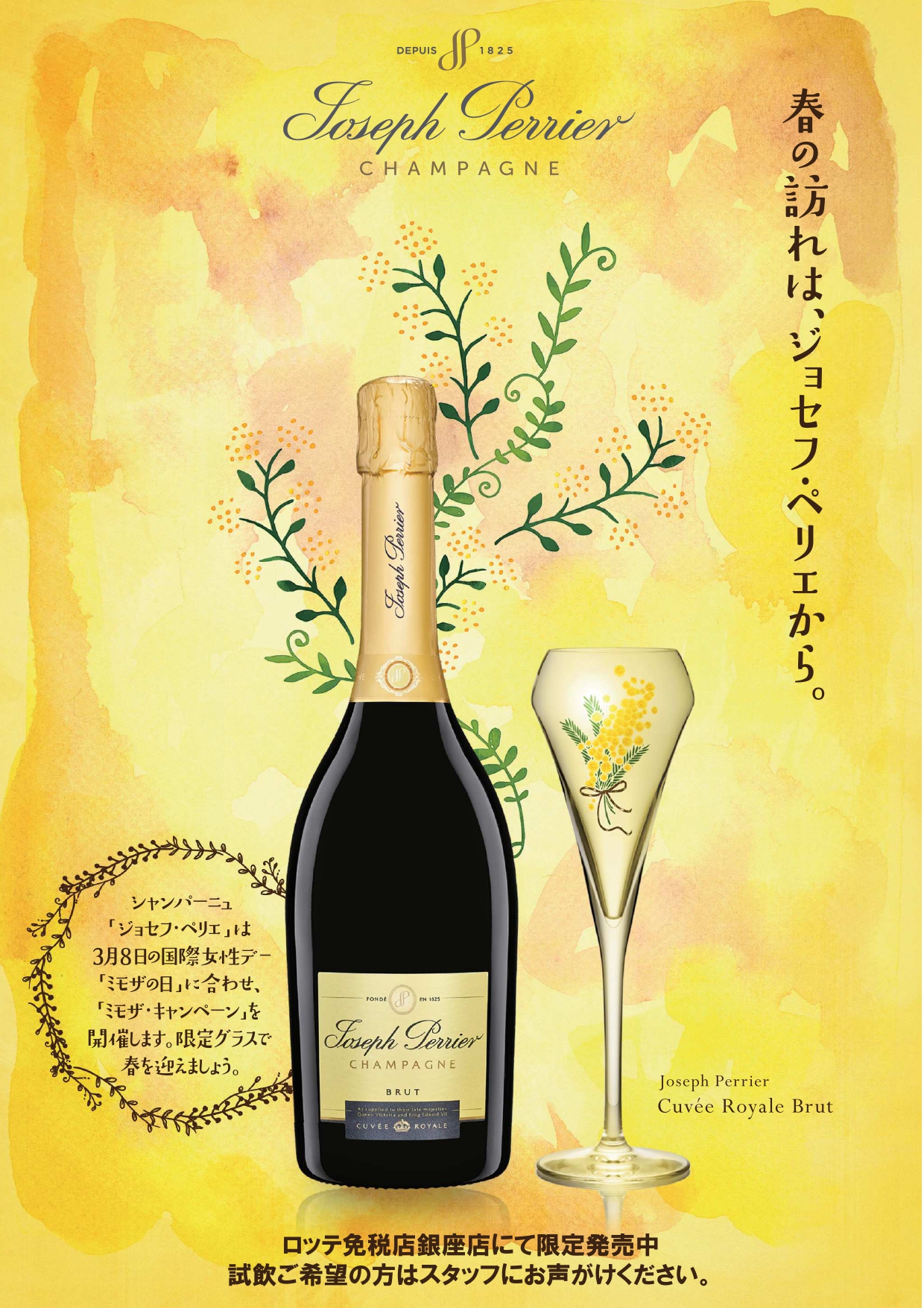 ---
---
The Champagne House, founded by Joseph Perrier in 1825, is a British Royal Warrant. Joseph Perrier, a great champagne house with a history of about 180 years, was beloved by Queen Victoria of England and Edward VII and was named "Royal." It was also dedicated to the royal family during the Royal Wedding Festival between Prince William and Princess Catherine.
It can be enjoyed by those who are floral, fruity, champagne lovers, and those who only occasionally drink. The balance between freshness and body is great, perfect for aperitif (aperitif) and enjoyable throughout the day.

From Monday, March 2 to Tuesday, March 31, a POP UP event will be held at the elevator front space on the 9th floor of Lotte Duty Free Shop Ginza.
During the event, customers who wish to sample should speak to the staff.

Every year, March 8 is designated as International Women's Day by the United Nations, and is called "Mimosa Day" in Europe. On this day, there is a custom that men give mimosa flowers to their wives, lovers, and close women with daily appreciation.
Mimosa that blooms from spring to winter.
Why don't you celebrate the arrival of spring with the original Mimosa design by Joseph Perrier?


The simple procedure is to purchase duty-free items in Ginza before departure, and then pick up the items at the airport counter before departure on the day of departure. Even if your flight departs early in the morning or late at night, you can make the most of your time by shopping in advance.
If you decide to go abroad, first check out Lotte Duty Free Ginza.
https://jp.lottedfs.com/branchGuide/145/intro
* Lotte Duty Free Ginza is an airport-type city duty free store. Products can be purchased 60 days before the departure date from Haneda / Narita Airport. When purchasing a product, you will need to present your departure passport and airline ticket.