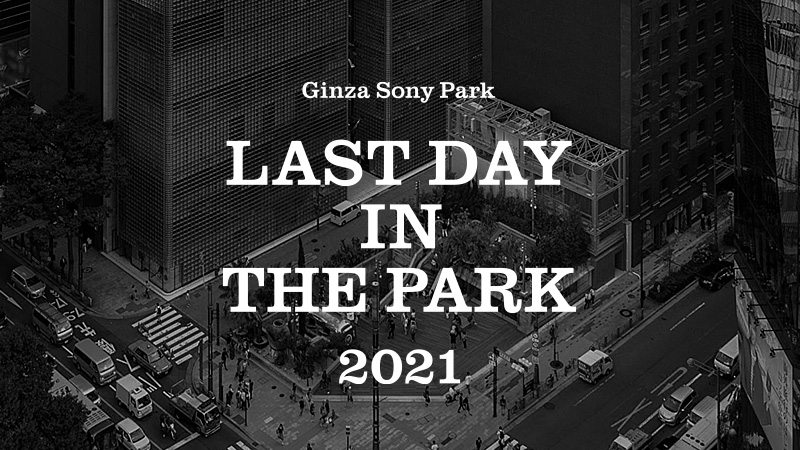 Thursday, September 30, 2021 14: 45- https://www.ginzasonypark.jp/lastday
Ginza Sony Park was born in August 2018 on the site of the Sony Building that lasted for 50 years in Ginza, Tokyo, and inherited and evolved the concept of "a facility open to the city", art, design, music, movies, We have created an "experimental park in the city" with unique artists, creators and partners in a wide range of fields such as food, fashion and technology. Since the park opened, more than 8.3 million (*) visitors have visited and spent time in the "park" in various ways. Then, as planned, we will move on to the next phase from October 2021 toward the completion of the new Ginza Sony Park in 2024.
(*: As of the end of August 2021)
The artists who colored this space with performances on September 30th, which is the period of Phase 1 of Ginza Sony Park, which is a very unique form of the architectural process of destroying the building but leaving it in the shape of a park. , We will carry out "LAST DAY IN THE PARK 2021" to deliver the time of the last day by live distribution together with creators who bring various perspectives to the project.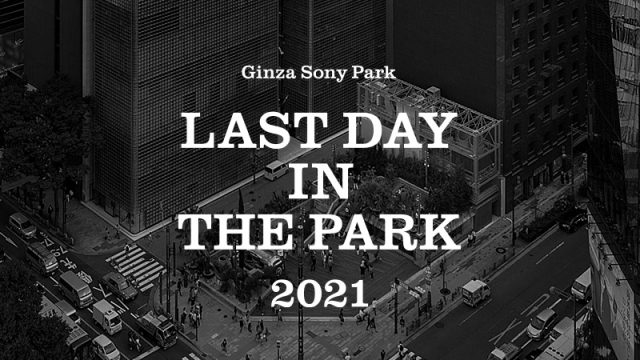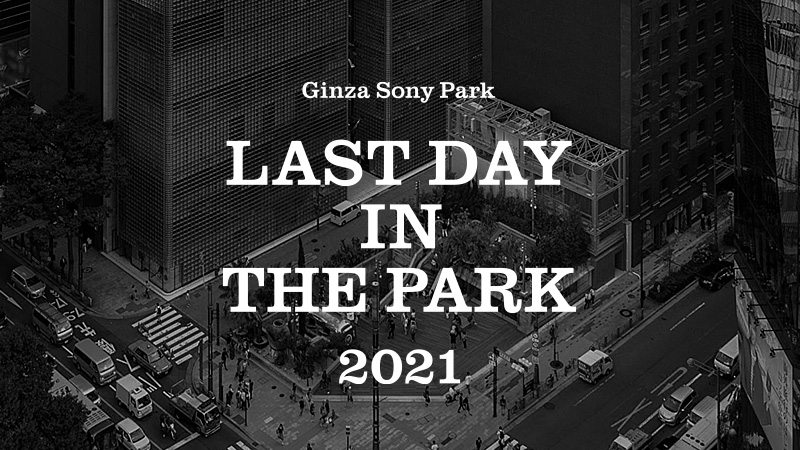 "LAST DAY IN THE PARK 2021" will be delivered in two parts.
The first part presents two talk sessions that discuss "What was Ginza Sony Park?" Session 1 "City, Architecture, and Ginza Sony Park" will welcome architect Yoshihide Asako, landscape architect Hajime Ishikawa, and architectural historian Shunsuke Kurakata. Session 2 "Brand, Communication, and Ginza Sony Park" will welcome business designer Hideshi Hamaguchi and design engineer Kinya Tagawa. In the last three years since Ginza Sony Park opened, the social environment surrounding us has changed significantly. At the turning point to move to the next phase, we will follow the "experimental park in the city" from various perspectives.
The second part is a special live session "Park Live Special Session" where the artists who have appeared so far are reunited at "Park Live" which has provided accidental encounters with music. I will deliver it. Starring Shuta Hasunuma, U-zhaan, Yumiko Ohno, Zo Zhit, SASUKE, Seiko Ito, Lee Lang (pre-recorded), MIHO HATORI (pre-recorded). Please look forward to a special session that can only be met on this day by the people who performed impressive performances in "Park Live".
・ Overview of "LAST DAY IN THE PARK 2021"
On September 30th, the period of Ginza Sony Park Phase 1, a "talk session" and a "live session" will be held accidentally with music, inviting experts to look back on the three years of the "experimental park in the city". We will deliver a special live of "Park Live" that has provided a great encounter online.
Date: September 30, 2021 (Thursday) 14: 45-
How to watch: Live stream on Ginza Sony Park official website / YouTube channel (free)
https://www.ginzasonypark.jp/lastday
https://youtube.com/ginzasonypark/
Part 1 Talk Session "What was Ginza Sony Park?"
14: 45-16: 15 Session 1 "City, Architecture, Ginza Sony Park"
(Cast) Yoshihide Asako / Hajime Ishikawa / Shunsuke Kurakata (Interviewer) Ginza Sony Park Project President Daisuke Nagano
---
---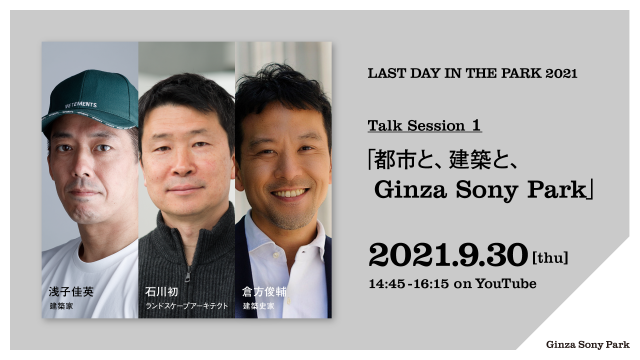 17: 00-18: 30 Session 2 "Brand, Communication, Ginza Sony Park"
(Cast) Hideshi Hamaguchi / Kinya Tagawa (Interviewer) Ginza Sony Park Project President Daisuke Nagano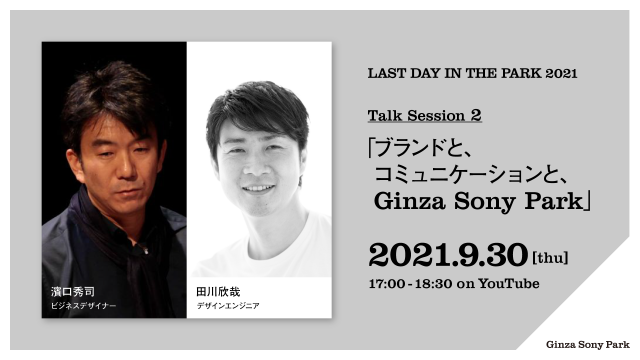 Part 2 Live Session "Park Live Special Session"
21: 30-22: 30
(Cast) Shuta Hasunuma / U-zhaan / Yumiko Ohno / Zo Zhit / SASUKE / Seiko Ito / Lee Lang / MIHO HATORI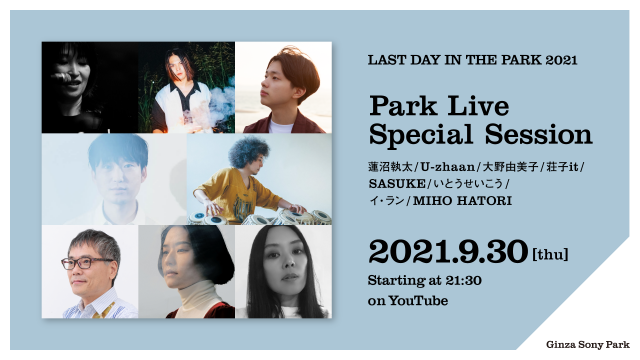 ・ Performer profile
Talk session "What was Ginza Sony Park?"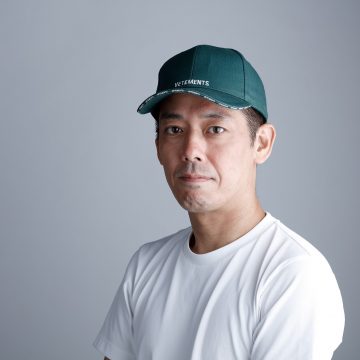 Yoshihide Asako <br /> Architect and editor
Born in Kobe in 1972. Established Contexts (currently Genron) with Hiroki Azuma in 2010, and left the company in 2012. Established Takaban Studio in 2007. 2021 Established PRINT AND BUILD Co., Ltd. with the addition of a publishing function. "Gray" (2015) for architectural works. Hachinohe Art Museum (2021), etc. The main articles are "Interior Design of Comme des Garcons", "Thought Map β Vol.1" (2010). Specializing in urban research and design through commercial spaces, "TOKYO Interior Tour" to research shops in the city, exhibition "TOKYO Design Ten" to research cities, research on public spaces "Whereabouts of public toilets" ( 2017-) planning and supervision.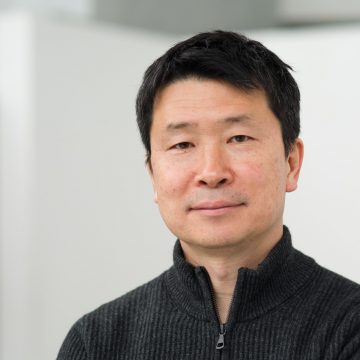 Hajime Ishikawa <br /> Landscape Architect Professor, Faculty of Environment and Information Studies, Keio University. Ph.D. (Academic). Born in Uji City, Kyoto Prefecture. Graduated from the Department of Landscape Architecture, Faculty of Agriculture, Tokyo University of Agriculture. After working at Kajima Corp. Architectural Design Headquarters and Landscape Design Design Department Co., Ltd., he has been in his current position since 2015. Received the Japan Landscaping Society Award for "Landscape as Thought-Invitation to Ground Science" (LIXIL Publishing, 2018). He is involved in research and education that applies landscape thinking to various designs.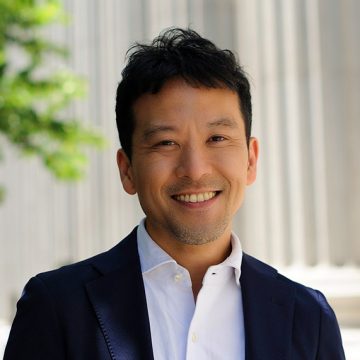 Shunsuke Kurakata <br /> Architectural historian
Born in Tokyo in 1971. After graduating from Waseda University Faculty of Science and Technology, Department of Architecture, and graduating from Waseda University Graduate School, he became a doctor (engineering). Since 2011, he has been an associate professor at Osaka City University. In addition to researching and writing the history of modern architecture, he is also a member of the executive committee of Japan's largest public architectural event "Ikefes Osaka", and is developing activities to convey the attractive value of architecture to society. His major books include "Kyoto Modern Architecture Story", "Minna no Architectural Competition", and "Takamasa Yoshizaka and Le Corbusier". Received the Architectural Institute of Japan Award (Achievement), the Architectural Institute of Japan Education Award (Educational Contribution) and others.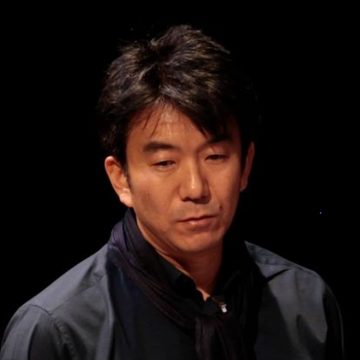 Hideshi Hamaguchi <br /> Business designer After graduating from Kyoto University, joined Matsushita Electric Works (currently Panasonic). After engaging in research and development, became in charge of decision-making analysis of company-wide strategic investment. 1993 Invented and built Japan's first intranet with Toru Takasuka (founder of Cybozu). Participated in the US design consulting company ziba in 1998. Leading numerous innovations and business strategy planning, including the world's first USB flash memory concept. Founded business design farm monogoto in 2012. Judge of the German Red Dot Design Award. Lives in Los Angeles, Portland.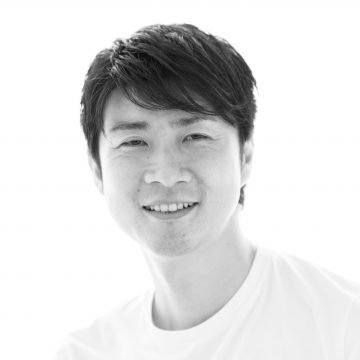 Kinya Tagawa
Takram CEO / Design Engineer A design engineer who is familiar with a wide range of fields of technology and design. Major projects include the direction of the Japanese government's regional economic analysis system "V-RESAS" and Mercari's assistant CXO. As a core member, he was involved in the preparation of the "Design Management" Declaration by the Ministry of Economy, Trade and Industry and the Japan Patent Office. He has received many awards such as the Good Design Gold Award and the Permanent Collection of the Museum of Modern Art, New York. Graduated from the Faculty of Engineering, University of Tokyo. Completed the Master's program at the Royal College of Art in the United Kingdom. Member of the Intellectual Property Subcommittee of the Industrial Structure Council of the Ministry of Economy, Trade and Industry. Honorary Fellow of the Royal College of Art, UK. Advisor to the President's Office of the University of Tokyo.
Live concert "Park Live Special Session"
Hasunuma Shuta
Born in Tokyo in 1983. Organized the Hasunuma Philharmonic Philharmonic Orchestra to produce a large number of music, including concert performances in Japan and overseas, as well as movies, plays, dance, commercials, and music production. In addition, he will hold exhibitions and projects using material expressions by applying the technique of "composition". In 2013, he participated in a stay program in the United States with the support of the Asian Cultural Council (ACC), and was nominated as the Japan Cultural Envoy of the Agency for Cultural Affairs in 2017. Major solo exhibitions include "Compositions" (Pioneer Works 2018, New York) and "~ ing" (Shiseido Gallery 2018, Tokyo). Received the "69th Art Award, Minister of Education, Culture, Sports, Science and Technology Newcomer Award".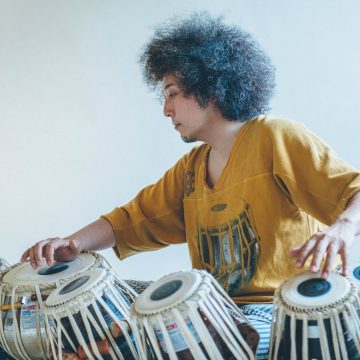 U-zhaan
Studied the Indian percussion instrument "Tabla" from Mr. Onindo Chatarjee and Mr. Zakir Hussain. Joined ASA-CHANG & Journey in 2000 and participated in 4 albums such as "Flower" and "Human without Shadow". After leaving the unit in 2010, released "Kawagoe Rendezvous" as U-zhaan x rei harakami. In 2014, he released an album "Tabla Rock Mountain" under the name of solo. In 2017, he released an album "2 Tone" co-written with Shuta Hasunuma. In 2020, performed at the Indian music festival "Saptak Annual Festival of Music" held in Ahmedabad, India. In 2021, he released the album "Fun" as U-zhaan x Tamaki ROY x Chinza Dopeness.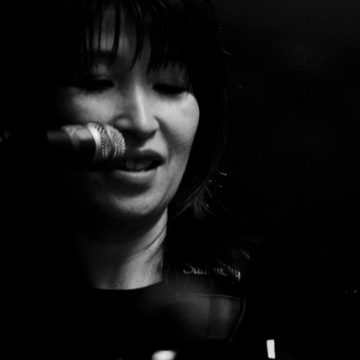 Yumiko Ohno <br /> Musician / Bass, Mini Moog, Triple Cello Pan Player 1993 Formed Buffalo Daughter with Sugar Yoshinaga and Moog Yamamoto. In 1996, signed a contract with the label Grand Royal sponsored by Beasty Boys, and the place of activity is from Tokyo to the world. He has performed many live performances at home and abroad and has been highly evaluated as a live band. In September 2021, he released his eighth album on his own label, Buffalo Ranch. Live support, recording, remixing, producing, etc. of Cornelius, Yann Tomita, UA, salyu x salyu, Littel Tempo and various other artists.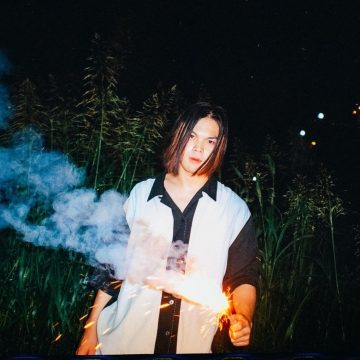 Zo Zhit it
Born in 1993. In 2019, he led the Hip Hop crew Dos Monos, who made his debut on the 1st album "Dos City" from Death bomb Arc in LA, and was in charge of track making and rap for all songs. It features a style that sublimates into modern beat music with unrestrained sampling techniques from ancient and modern eastern and western music, philosophy and subculture.
From March to April 2020, he planned to tour the United States including co-starring with black midi, but it was canceled due to the influence of Corona. After that, he released several singles such as a collaboration song with Taiwanese IT minister Audrey Tan, and on July 24, released the 2nd album "Dos Siki" with the participation of Arizona's Hip Hop crew Injury Reserve, and the following 2021 In 2011, he released a remake album "Dos Siki 2nd season". Released a new work "Larderello" on September 14, 2021.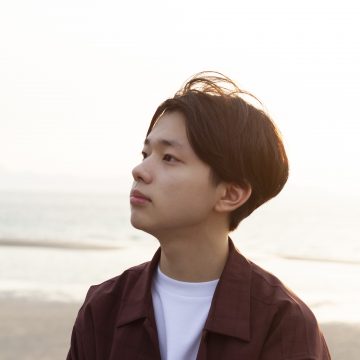 SASUKE
Started dancing at the age of 2 and composing with GarageBand at the age of 5, participated in the Apollo Theater "Amateur Night" in New York at the age of 10, won the championship at the youngest Japanese, and decided the best finger drum performance in Japan at the age of 12. Runner-up, when he was 14 years old, the street live in Harajuku spread on SNS and made his major debut as a result of his attention. After that, he is an 18-year-old high school musician who releases his own works, provides songs to various artists, remixes, provides TV programs and commercial songs, and produces. Appeared at the closing ceremony of the Tokyo 2020 Paralympic Games and was in charge of music production.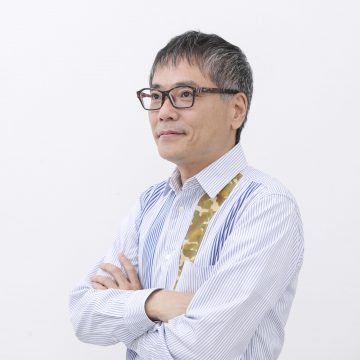 Seiko Ito
Born in 1961, from Tokyo. Debuted in 1988 with the novel "No Life King".
In 1999, he won the 15th Kodansha Essay Award for "Botanical Life" and the 35th Noma Literary New Face Award for "Imaginary Radio". Recent publications include "Shoot in the nose", "Go to see" Doctors without Borders "", "Agree with the novel ban", "Let's count the number of laughter tonight", "Forgetful calligraphy", "Gaza, West Bank, Amman" "Fukushima Monologue" and so on. With Jun Miura, he will send out a new appreciation of Buddha statues in his co-production "Mibutsuki" and produce the popular event "The Slide Show" that will overcrowd the Budokan. Currently, "Radio chat!" Is being distributed on note.
In music activities, he has made hip-hop culture widely known to Japan and is one of the pioneers of Japanese rap. Currently, he is active in Kuchiroro and Seiko Ito is the poet. Seiko Ito is the poet The first album "ITP 1" is on sale.
Regular TV appearances include "Bit World" (E-Tele), "Freestyle Teacher" (TV Asahi), "Tokyo Motto! 2 Genki Planning Institute" (TOKYO MX), and "TV Watching Buddha" (Kansai TV). .. Appeared in the new work "Brain Ten Paradise" directed by Masashi Yamamoto for the first time in 5 years. Marugame Seimen YouTube "Parallel World of Noodles and Chihiro" is appearing.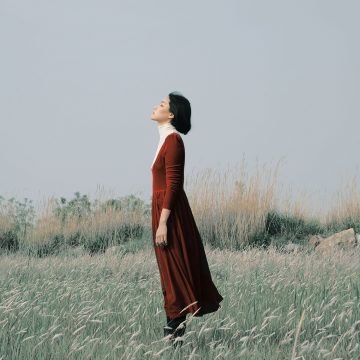 Lee Lang (이랑)
A multi-artist born in Seoul, South Korea. In 2012, he released his first album "Yong Young Soon" and his second album "God Pretend", which won the 14th Korean Music Awards Best Folk Music Award in 2016, and received a lot of attention. In addition, a co-written version with Satoko Shibata "Runaway", a live album "Kuromyeong ~ Lang Lee Live in Tokyo 2018 ~", a digital single "The Generation of Distress", and a 7-inch "One day of a person with a certain name" Imagine / Imjin River "was announced. The latest work is the third album "Wolf Appeared", which started digital distribution in August 2021. In addition, the essay collection "Sad and Cool People" (2018), the comic "I am in my thirties" (2019), and the short story collection "Duck Naming Conference" (2020) were published in Japan in October 2021. Ahead of the publication of his second collection of essays, "The Day I Didn't Talk", his sincere and honest words and friendly attitude = thinking are sympathetic.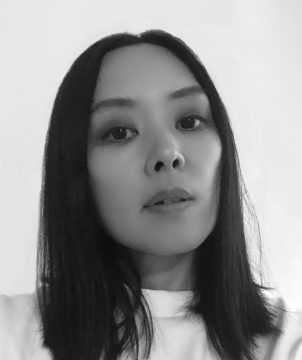 MIHO HATORI
A Japanese artist, producer and singer based in Newyork.
She began her professional musician career in New York in the mid-'90s by signing with Warner Brothers Records as Cibo Matto. After Cibo Matto, it went beyond the boundaries of the music industry to develop into a more multimedia format.
The latest work released an album under the name of Miho Hatori, "Between Isekai and Slice of Life" in 2021.
・ About Park Live
Park Live, which has produced "accidental encounters with music" every Friday night, has delivered more than 200 live concerts by various notable artists since its opening in early 2018. Even now, while moving the venue online, we continue to provide you with the enjoyment of music on an irregular basis.
https://www.ginzasonypark.jp/parklive/
・ About Ginza Sony Park
Ginza Sony Park inherited the concept of "a facility open to the city" from the beginning of the former Sony Building, and opened on August 9, 2018 for a limited time before rebuilding the Sony Building. It is an "experimental park that keeps changing" in the city, where various events and live programs that make you feel surprised and playful throughout the year are held. I am. So far, more than 8.3 million customers have visited the park (as of the end of August 2021).
The park will be open until September 30, 2021. After that, rebuilding work will proceed, and the final form of "Ginza Sony Park" will be completed in 2024.
Ginza Sony Park Official Website / SNS Account
Web: https://www.ginzasonypark.jp/
Instagram: https://www.instagram.com/ginzasonypark/
Twitter: https://twitter.com/ginzasonypark/
Facebook: https://facebook.com/ginzasonypark/
YouTube: https://youtube.com/ginzasonypark/
@ginzasonypark #ginzasonypark #Ginza Sony Park
<Related article>
I tried to experience the world of YOASOBI's new song "Taisho Roman" in Ginza as soon as possible! "⑤ Semiconductor is science fiction. with YOASOBI "Venue Report
Sony Park exhibition "⑤ Semiconductor is science fiction" that enters the "world of correspondence that transcends time and space" of YOASOBI's new song "Taisho Roman". 9/2 (Thursday) start | "ONE DAY, 2050" will be held at the same time
Sony Park Exhibition "③ Finance is poetry. Starts on July 30th (Friday) | A new planetarium experience "Planet Poem" has appeared in the basement of Ginza! A fusion of Skapara's music, Atsushi Yanaka's newly written poem, and the starry sky