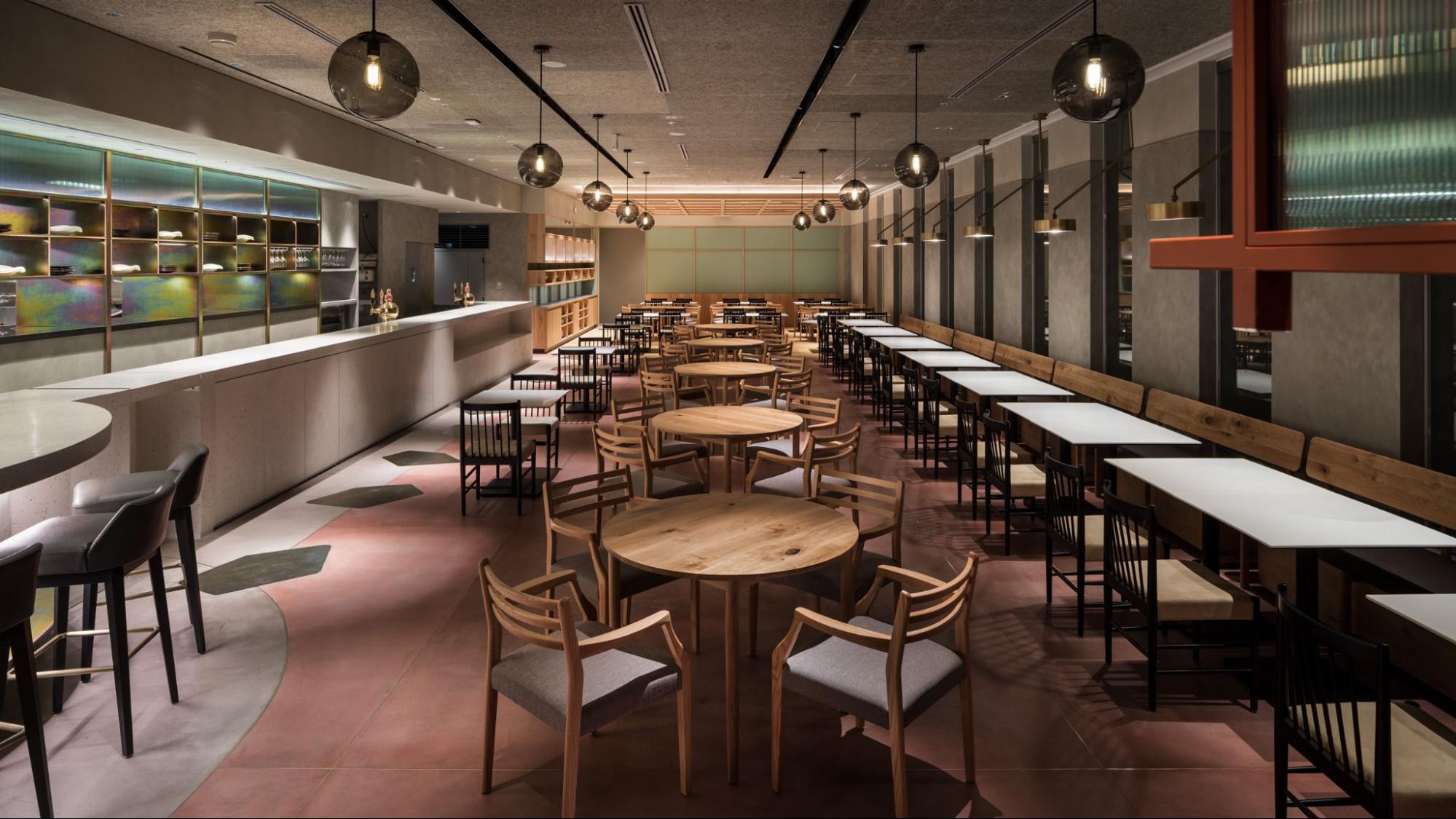 The shared restaurant "re: Dine GINZA" operated by favy Inc. (hereinafter referred to as "favy"), which promotes eating out DX, will be reopened on October 1, 2021 (Friday). In addition, we are looking for chefs and stores to move in at the time of the reopening.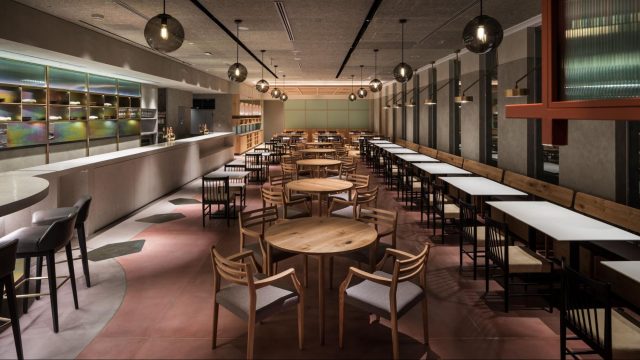 What is re: Dine GINZA?
"Re: Dine GINZA" opened in January 2019 in Ginza, Tokyo as a "coworking space for chefs". With the theme of supporting the challenges of next-generation chefs aiming for independence and entrepreneurship, it started as a shared kitchen with 5 kitchens and 120 seats. It was featured in various media such as TV, radio, and the Web, and was very well received as a new style restaurant.
Due to the announcement from the government due to the spread of the new coronavirus infection, we were forced to take a leave of absence for one year and five months from April 2020. With the intention of having our customers enjoy themselves, we have taken all possible measures against infectious diseases and have decided to restart with the new store.
Introduction of current tenant stores
---
---
CRAFT TEA Ginza
CRAFT TEA is developing Japanese tea stands mainly in Tokyo with the concept of "making Japanese tea easy". We purchase high-quality single-origin Japanese tea from production areas and farmers nationwide, and offer a menu of Japanese tea that is packed with specialties such as "Japanese tea," "late," and "soft serve."
From today, October 1st (Friday), after 17:00, we will open a new bar of 50 kinds of tea splits x 50 kinds of fried chicken using CRAFT TEA original tea leaves. Enjoy Japanese tea liquor and fried chicken mariage.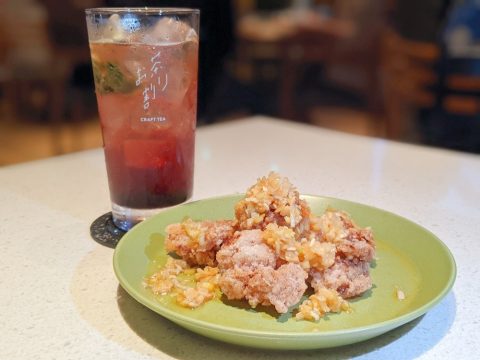 CRAFT TEA HP: https://crafttea.co.jp/
<Subscription plan>
■ CRAFT TEA – Show your Ochawari membership card and get a 220 yen discount on Ochawari for as many cups as you like
https://favy.page.link/rLhc
29ON square hit Ginza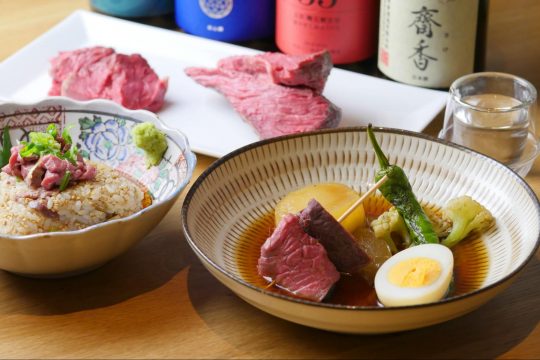 "29ON", a full-member non-grilled yakiniku restaurant, has also prepared a store in re: Dine GINZA where you can enjoy sake comfortably. Utilizing the purchasing routes of breweries and liquor stores that we have been acquainted with since the opening of "29ON", we always have more than 20 to 30 types of sake, including rare sake. We also offer "Ate" including low-temperature cooked meat.
* You can use it even if you do not have a membership card.
* Non-members who use all-you-can-drink Japanese sake will be charged a charge fee (1,100 yen / person including tax).
29ON Kakuuchi Ginza HP: https://kaku-ginza.29on.jp/
<Subscription plan>
■ 29ON Kakuuchi Ginza-Kakuuchi members
Enjoy all-you-can-drink sake (3,300 yen including tax) for hours with 29ON's carefully selected sake
https://favy.page.link/HJj
29ON Ginza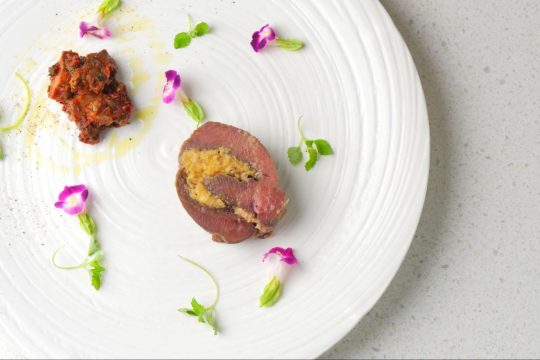 A full membership-only yakiniku restaurant "29ON" is now available at re: Dine GINZA! It is a yakiniku restaurant where you can enjoy low-temperature cooked meat at a high cost performance of 50%. Introducing unbaked yakiniku with special parts that you can't experience anywhere else. We will deliver the best meat experience to our members.
* 29 Only ON members can make reservations.
29ON HP: https://www.29on.info/
DX wine buffet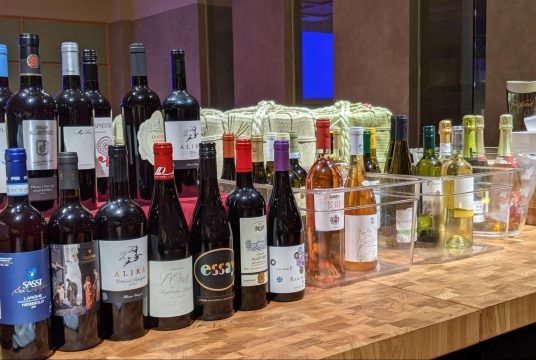 Kohei Sato, a wine sommelier, will start offering carefully selected wines. We have specially prepared a plan where you can drink 30 kinds of wine carefully selected by the sommelier in a buffet style. Please enjoy it together with the food in the store.
We are looking for tenant stores and chefs!
We are looking for food and drinks who can participate in a property that does not require initial investment and is easy to challenge because the rent can be changed to variable expenses. It is possible to open a store by one chef or as a team of multiple people.
If you would like to request materials or make inquiries, please contact us using the inquiry form below.
https://form.run/@redine-chef-recruitment
re: Dine GINZA store overview <br /> Store name: re: Dine GINZA
Address: 4-3-1 Ginza, Chuo-ku, Tokyo Namikikan Ginza 9F
Business hours: 8: 00-23: 00 (Food LO 22:00)
Regular holiday: Irregular holidays Number of seats: 120 Seats Payment method: Cashless Private room: None Reservation phone: 050-3101-6393
Reservation-only HP: https://yoyaku.toreta.in/redine-ginza/#/
HP: https://redine.jp/
Operating company profile <br /> Company name: favy Inc.
Location: Tatsumi Building 7F, 6-16-6 Nishi-Shinjuku, Shinjuku-ku, Tokyo
Business: Marketing support and restaurant management specializing in the restaurant market
URL: http://favy.co.jp/