9/29 (Fri) – 10/29 (Sun)
Ryohin Keikaku Co., Ltd., which develops MUJI, will hold a special exhibition Life in at ATELIER MUJI GINZA Gallery 1 and 2 in MUJI Ginza (Chuo-ku, Tokyo) from Friday, September 29th to Sunday, October 29th. Art "JAPAN CRAFT 'Designs of 100 Craftsmen' Exhibition" will be held.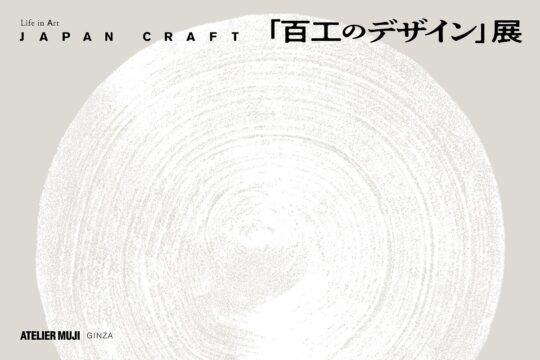 ©️ATELIER MUJI GINZA
Life in Art is a project sponsored by Ryohin Keikaku Co., Ltd. to spread art (=culture) with the theme of everyday art. This project, which started in 2011, has the theme of "art" in 2021, "design" in 2022, and "craft" this year. We will hold a spotlight exhibition.
"Hyakuko no Design" is a word that defines the factor of craftsmanship for living in craftsmanship that has continued unbroken since ancient times, including earthenware. In this exhibition, thousands of works by a total of 104 groups of artists who continue to create various tools for daily life in various parts of Japan will be on display. In addition, we are attempting to use multifaceted methods to exhibit the universal craftsmanship that continues from the past to the future. For this reason, we will be exhibiting not only the works, but also a video that allows you to get a feel for the background behind the creation of the works, as well as a panel exhibition in which people involved in crafts contribute their perspectives on Japanese crafts as seen from their respective fields. We will also be releasing a book that summarizes the portraits of some of the creators who participated in this exhibition and the life scenes behind them.
The purpose of this exhibition is to provide an opportunity to reconsider not only the pottery as a tool, but also the culture that we incorporate into our daily lives.
ーーーーーーー
The prototype of the Japanese archipelago was formed about 15 million years ago in the history of the creation of the earth, life continued to evolve, and humankind, including our ancestors, developed civilization on this land. We, who live here, have been rooted in this land for a long time and continue to create the tools we need to live. Looking at the "now" of that culture, there are people in various places who are sensitive to the climate and way of life and create new utensils while thinking carefully about the materials. The things created through their activities have not been inherited by feudal customs and customs, but are created by devoting their energies to the obscure state of craftsmanship that is difficult to grasp easily.
The title "Hundred Craftsmanship Design" is a word that defines the factor of manufacturing that is wrapped in the origin of creation, transcending even the scale of tradition, from the line of manufacturing that is required for daily use. This exhibition will feature the works of a total of 104 artists who possess this potential. Please take a look at this spectacle, where dense wisdom and energy have been accumulated, with a big-picture eye and a mind that sees the past and future. Awareness of this profound effect that transcends civilization leads to the rediscovery of culture and identity, the improvement of value, and respect for those involved in creation, and spreads it as a means of enriching everyday life. I hope you go.
ATELIER MUJI GINZA
---
---
ーーーーーーー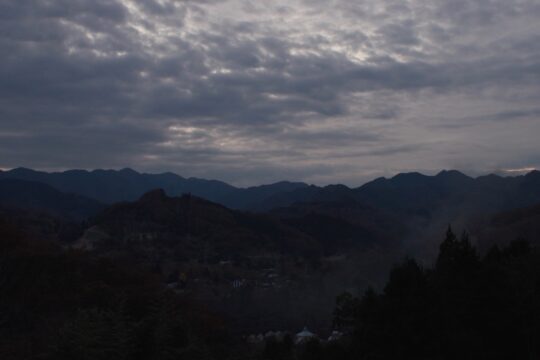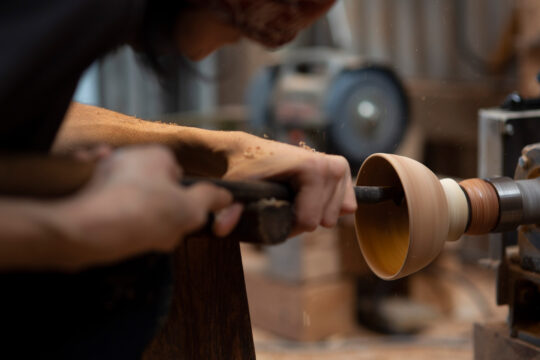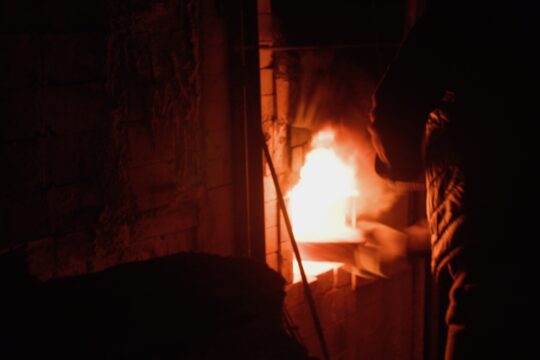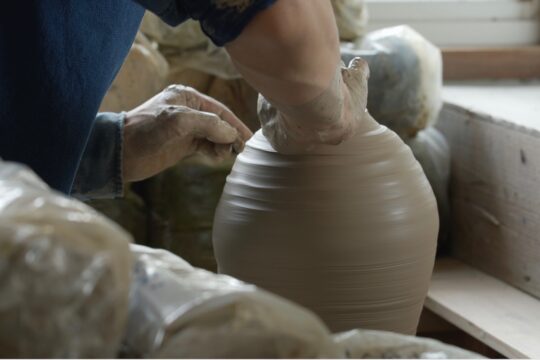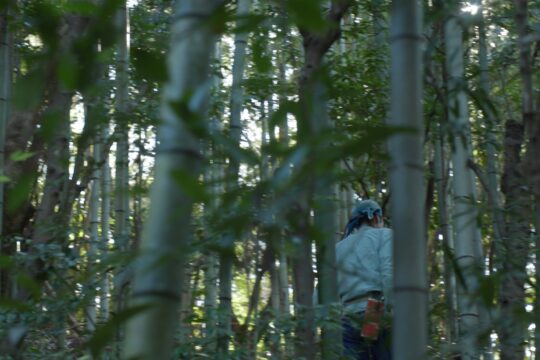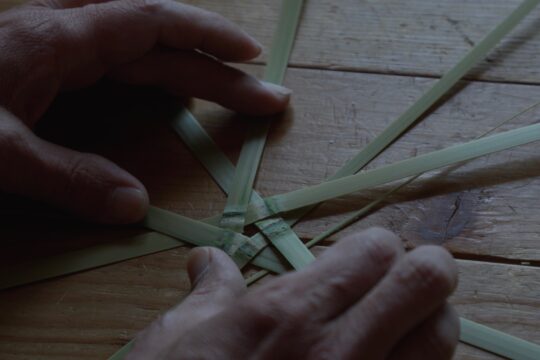 ©️ATELIER MUJI GINZA
From the "Designs of a Hundred Craftsmen" exhibition, books and videos
【basic information】
Life in Art
JAPAN CRAFT "The Design of One Hundred Craftsmen" Exhibition
Date: Friday, September 29, 2023 – Sunday, October 29, 2023
Hours|11:00-21:00
Venue | MUJI Ginza 6F ATELIER MUJI GINZA Gallery 1 and 2 Free admission
* This exhibition has two periods with different formats: [Exhibition period] September 29th to October 9th and [Sales period] October 10th to October 29th.
Anyone can freely view the venue during the exhibition period.
Regarding the sales period, there is a possibility that some admission restrictions will be set for advance reservations <scheduled to start accepting applications from 10/4 (Wednesday)>, so please see SNS or the official website for details.
*Closed according to the store. There may be times when some of the exhibits may not be available due to schedule changes such as exhibition dates and times, or events.
Sponsored and planned by Ryohin Keikaku Co., Ltd. (Life in Art Office)
Space design|ya
Graphic design | Fuyuki Hashizume video | Shinsui Ohara music | Hiroshi Ogido construction | HIGURE 17-15 cas
Cooperation|panorama, Yamada Photo Co., Ltd.
Participating artists (104 groups in total) |
Yu Uchida/Manabu Kaji/Noritaka Sekiguchi/Kenta Anzai/Yuka Owada/Atsushi Funagushi/Akio Nukaga/Yamato Kobayashi/Shikai Univ./Ryuichi Haga/Gunji Pottery/Toyo Kobayashi/Yuki Kubota/Yoshiaki Tadaki/Akiko Okudaira/ Koji Takagi / Yoshimitsu Kamiji / Tetsuhiro Iwata / Tatsuma Segawa / Kazuto Yoshikawa / Mikiko Iyama / Ai Tsukasaki / Hitoshi Fujisaki / Ryutaro Yamada / Natsu Hasegawa / Koichi Toyama / Yuki Matsumoto / Jun Shimomura / Atsunobu Koizumi / Yoshi Taniguchi / Satoshi Nishikawa / Koji Kumagai / Hiroyuki Ueda / Saya Okihara / Takashi Tomii / Kota Arinaga / Akihiko Sugita / Kenichi Seki / Masaki Soda / Haruya Hiroshima / Tetsuya Hioki / Naozumi Tanaka / Akihiro Nikaido / Takayuki Watanabe / Naotsugu Yoshida / Yuji Muraki / Tetsuya Osawa / Yoshitake Kihira / Tsutomu Takeshita / Nobuyuki Furuya / Akari Furuya / Hisashi Nishi / Yoji Yamada / Shiro Shimizu / Haruyuki Matsumoto / Yosuke Asai / Tetsuya Otani / Yukimichi Kiyooka Takashi Ichikawa / Arata Anzai, Atsuko Anzai / Ryūhi Choi / Shinichi Moriguchi / Oya Takuro / Kenichi Sasagawa / Yoshiyuki Shimizu / Yuki Matsuba / Taku Majima / Toru Hatta / Shutaro Miwa / Atsushi Ogata / Shigeo Tanakashi / Tomomi Nakamura / Ryosuke Kondo / Nariyoshi Morioka / Yuriko Morioka / Shinya Kakiuchi / Shinji Hidaka / Naoko Hidaka / Hitoshi Ikkei Castle / Rinpei Watanabe / Hideki Chono / Yoshio Samukawa / Taiga Oku / Soichi Ikemoto / Daizo Yamazaki / Daisuke Nagano / Tomoya Arai / Toshihisa Ishihara / Mayumi Hamano / Takesuke Kawaguchi / Ryohei Yamamoto, Yuki Hirakura / Osamu Mitoma / Keiya Anan / Tatsuya Unten / Daisuke Kameda / Fumi Kameda / Shingo Arakawa / Kazuhiro Tsubota / Aya Tsubota / Etsushi Noguchi / Masami Touda / Kentaku Yamamoto / Ken Fujimoto / Keiji Watari / Hiroyuki Keiji Watari (wood lacquer work Tokeshi) )
*In no particular order
ATELIER MUJI GINZA
Muji Ginza 6F, 3-3-5 Ginza, Chuo-ku, Tokyo 104-0061
Access | 3 minutes walk from Exit B4 of Ginza Station on the Tokyo Metro Ginza Line, Marunouchi Line, and Hibiya Line 3 minutes walk from Exit 5 of Ginza 1-chome Station on the Tokyo Metro Yurakucho Line
JR Yamanote Line "Yurakucho" Station Central Exit 5 minutes on foot
ATELIER MUJI GINZA Official Site | https://atelier.muji.com/jp/
Life in Art Official Site | https://www.idee-lifeinart.com/
Instagram|@ateliermuji_ginza @ideelifeinart
【Related information】
<Notice of book sales>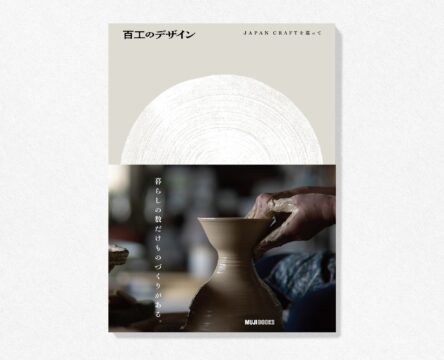 Bibliographic title|"Hyakuko no Design -Around JAPAN CRAFT-"
ISBN |9784909098429
Preliminary price | 2,200 yen including tax (2,000 yen for body)
Planned and published by: Ryohin Keikaku Co., Ltd. (MUJI BOOKS)
Collaborating artists | Ryohei Yamamoto, Yuki Hirakura / Ai Tokeji, Hiroyuki Tokeji (wood lacquer craftsman) / Shinichi Moriguchi / Tomomi Nakamura / Koji Kumagai / Akio Nukaga / Nariyoshi Morioka, Yuriko Morioka
*Edited and written in no particular order|Noriko Takeuchi (panorama)
Photo|Keisuke Ohsumi (panorama)
Book Design | Fuyuki Hashizume Printing Bookbinding | Yamada Photo Seisakusho Co., Ltd. *Scheduled to start selling at MUJI Ginza and MUJI BOOKS nationwide from September 29, 2023
[Related events]
Events are planned to be held during the exhibition.
Details and applications will be announced on the ATELIER MUJI GINZA official website and SNS as needed.
MUJI BOOKS Talk event commemorating the publication of "Designs of 100 Craftsmen – Touring JAPAN CRAFT'' I'm telling you. To commemorate the publication, this event will feature guest appearances by ceramic artists Akio Nukaga and Koji Kumagai, who appear in interviews with the book, Noriko Takeuchi, who was in charge of editing, and Takahiro Nagata of Ryohin Keikaku, who planned the exhibition. I will talk about episodes that I could not put on the story related to.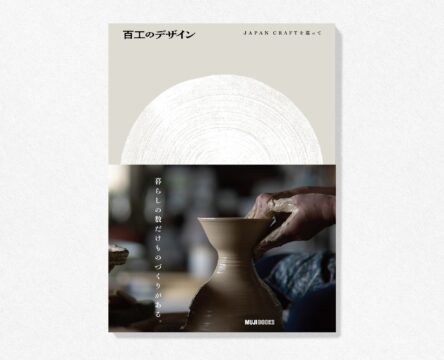 Date/Time|Tuesday, October 3, 19:30 – 21:00 (Registration at 19:00)
Place|Daikanyama Tsutaya Bookstore 3rd building 2nd floor SHARE LOUNGE
Speakers: Akio Nukaga (ceramic artist) / Koji Kumagai (earthenware artist) / Noriko Takeuchi (editor of this book) / Takahiro Nagata (Muhin Keikaku)
Participation fee | Venue participation ticket with book 3,300 yen (book fee 2,200 yen + participation ticket fee 1,100 yen)
Online distribution + book included (delivery fee included) 3,300 yen (book fee 2,200 yen + participation ticket fee 1,100 yen)
Venue participation ticket only 2,200 yen Online distribution ticket only 1,100 yen Number of people | 60 people visiting the store / 400 people online (ZOOM) (reservation required)
Application|Scheduled to start accepting applications on Friday, August 25 /From Daikanyama Tsutaya Bookstore official website
Flower meeting "Miwatasu"
This is a flower arranging workshop that enriches the way you interact with flowers by looking down or gazing at the appearance of the flowers, the expression of the container, the scenery of the space, and changing your own line of sight, the position of your body, and the starting point of your thoughts. . Please enjoy the encounter between charming vessels and flowers.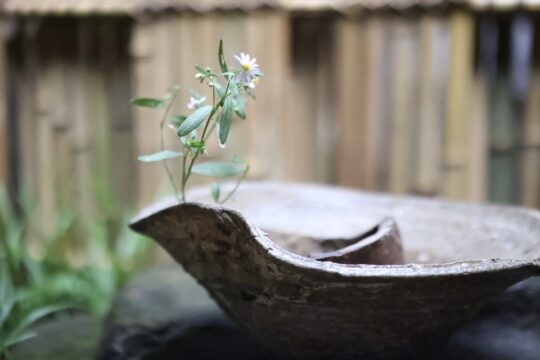 Date and time|Wednesday, October 4th
①11:00-13:30 ②4:30-17:00 ③18:00-20:30
Location|ATELIER MUJI GINZA
Lecturer|Mario Hirama (flower arrangement artist)
Participation fee: 10,000 yen Number of participants: 8 people each time (reservation required)
Application | Scheduled to start accepting applications on September 20 (Wednesday)
Tea party "(imaginary) everyday life of a teahouse for the common people"
Japan once had a tea culture known as mobile teahouses called "Tarichaya.'' Carrying a set of tea utensils, he sets up shop in a place where people gather and serves tea. Mr. Ichikawa, a potter, makes utensils to enjoy tea. Together with Mr. Nitta, a medicinal herbal blender, we will open a mobile teahouse on a street corner in Ginza, where you will experience the modern way of enjoying tea.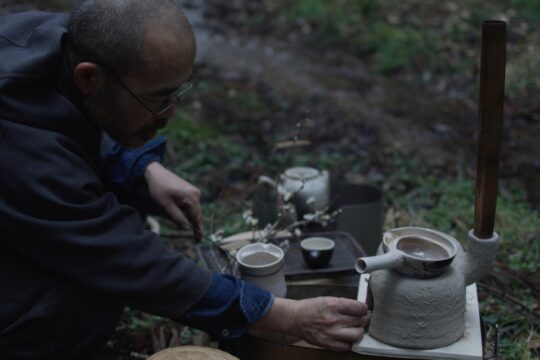 Date and time | October 22nd (Sun) 11:00-17:00 Total 5 times ① 11:00-12:00 ② 12:00-13:00 ③ 14:00-15:00
④15:00-16:00 ⑤16:00-17:00
Location | Ginza Former lecturer at "Kobikicho Yoshiya" | Takashi Ichikawa (ceramist) / Rie Nitta (Representative of TABEL Co., Ltd. / Herbal compounder)
Participation fee: 2,000 yen Number of participants: 10 people each time (reservation required)
Application | Scheduled to start accepting applications on September 20 (Wednesday)
Talk event "Life and Container"
Utsuwa have supported people's lives since ancient times. They are tools that have always been part of our lives, whether they be containers, ritual vessels, or tableware. When we consider the underlying structure of the most familiar tableware, we realize that it is a tool used to receive life. Together with Mr. Segawa, a ceramic artist, and Mr. Fujiwara, who researches the field of food ideology, we will think about pottery as a tool from a new perspective.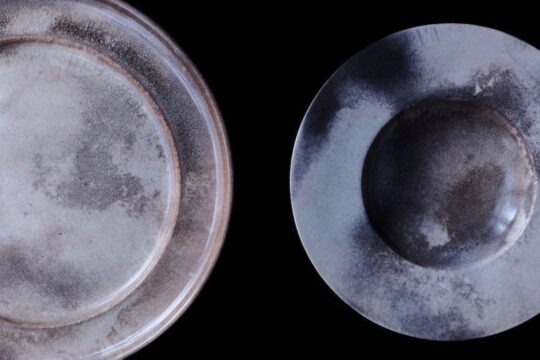 Date/Time|Tuesday, October 24, 19:30-21:00
Location|ATELIER MUJI GINZA
Speakers: Tatsuma Segawa (ceramist) / Tatsufumi Fujiwara (Associate Professor, Institute of Humanities, Kyoto University) / Yohei Shimizu / Takahiro Nagata (Ryohin Keikaku)
Participation fee|2,000 yen Number of people|50 people Application|Recruitment scheduled to start on Wednesday, September 20th
[Ryohin Keikaku Co., Ltd.] From a press release
<Related articles in the past>
Announcement of ATELIER MUJI special exhibition "Tsuzuru Exhibition – Weaving the path of WONDER FULL LIFE"
Announcement of the ATELIER MUJI exhibition "small MUJI" and "Beloved Japanese sweets" exhibition
Announcement of ATELIER MUJI's special exhibition "MUJI for Public Space Exhibition" – 100 ideas to enjoy the city more