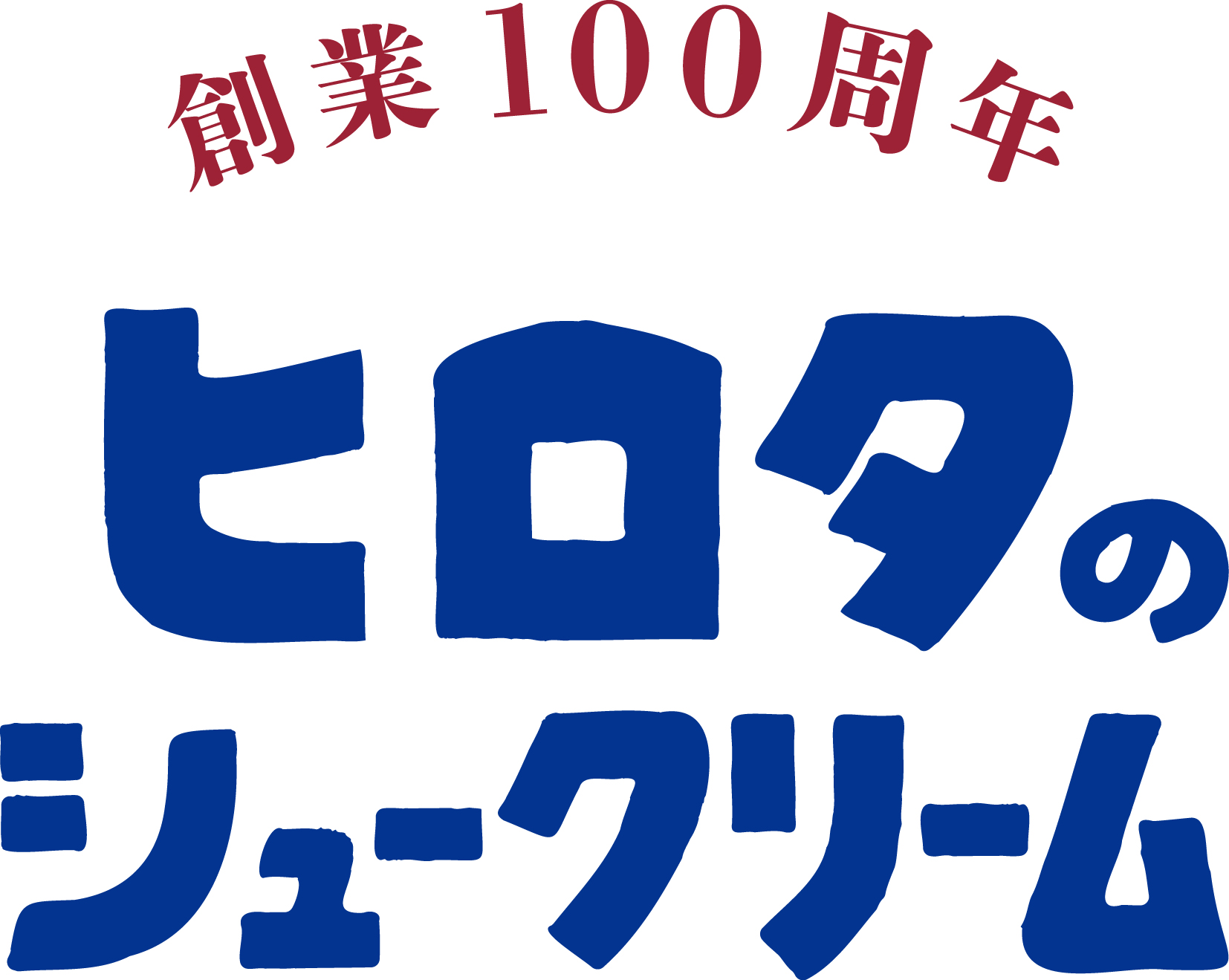 October 1, 2023 (Sun) |A nostalgic and new Hirota experience at a retro shop
Western confectionery Hirota Co., Ltd. (Headquarters: Chiyoda-ku, Tokyo, President and CEO: Yoshiro Isayama) will celebrate its 100th anniversary in 2024 by renewing its products, logo, and product packaging, and creating a "nostalgic and new Hirota". We will open flagship stores in Tokyo and Osaka on October 1st (Sunday) as a place for you to enjoy. In addition, we will release all products with special specifications for the 100th anniversary with gratitude to our customers.
・ About Hirota's 100th anniversary
Hirota Western confectionery began in October 1924 when the founder, Teiichi Hirota, renovated his home in Kamifukushima, Osaka City, and started manufacturing and selling Western confectionery. In 1935, the company opened a demonstration shop selling cream puffs, and after a period of closure due to material restrictions during World War II, in 1948, the company opened the Motomachi store in Motomachi, Kobe, which became the foundation of Hirota Western Confectionery. . Later, in 1964, the company succeeded in developing shoe ice cream, and in 1969, it expanded to Tokyo, and in 1973, it attempted to expand globally by opening a store in Paris, France. We have continued to take on challenges to revolutionize the industry, such as automating the cream puff production line in 1978. In the 2000s, even though we were facing a business crisis, we were supported by many people, and since then we have actively developed new products, OEM business, overseas exports, collaborations with other industries, etc. October 1, 2024 We will celebrate the 100th anniversary of our founding.
---
---
・100th anniversary rebranding
Western confectionery company Hirota will celebrate its 100th anniversary on October 1, 2024. In order to continue to grow into an even more beloved Western confectionery store, HIROTA will take the opportunity of our 100th anniversary to renew itself into a new HIROTA .
The concept of the Western sweets Hirota 100th anniversary rebranding is "Nostalgic and new Hirota." With the spirit of delivering dreams, hopes, and happiness to as many people as possible through sweets, Hirota has been delivering Western sweets such as cream puffs.
As a brand that continues to challenge new things, we continue to create confectionery that delivers dreams, hopes, and happiness, while keeping the passion that has been passed down since our founding and "Hirota's Cream Puffs", which are loved by many customers, as the foundation of our brand. We will continue to propose.
■100th anniversary special specifications for all products <br /> To express our gratitude to our customers for 100 years, Hirota's standard 4-pack cream puffs will be made into special specifications with increased cream for a limited time, and 100th anniversary limited editions will be available. We sell many products. A wide variety of 100th anniversary limited edition baked goods, cakes, and Japanese sweets will also be available. We are planning to announce exciting new products that are both nostalgic and new, so please look forward to it.
■Logo <br />The current logo "HIROTA'' has been changed to "Hirota'' in katakana.While the iconic blue color remains, the concept is expressed using a somewhat nostalgic font inspired by the logo from the time of the company's founding. We also have a logo shaped like a cream puff and a logo commemorating our 100th anniversary.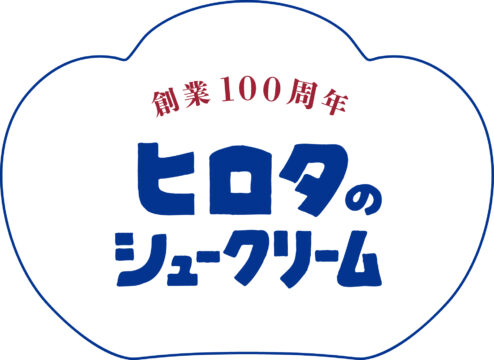 ■Brand Motif <br />A retro check pattern that combines Hirota's blue and red. Hirota's "H" appears in the center. Striking patterns decorate stores and shoppers.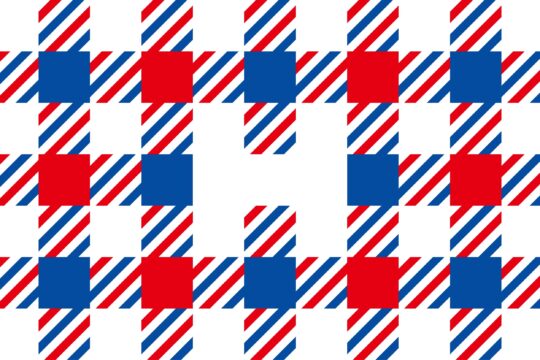 ■Product packaging <br />The packaging for products such as cream puffs will also be reborn. A slightly faded cream puff pattern that looks like it was stamped by hand is scattered all over the surface, giving it a cute and retro feel.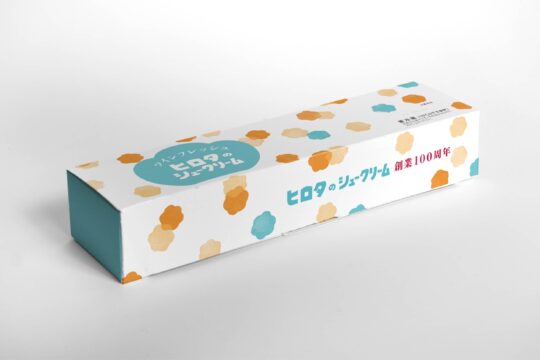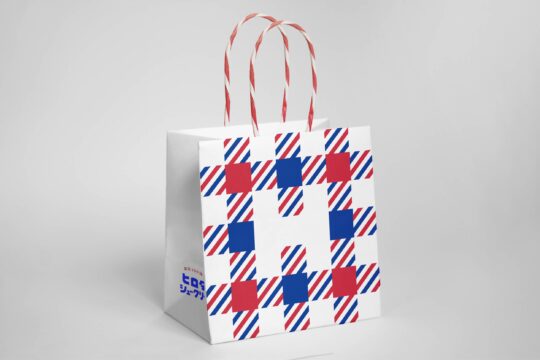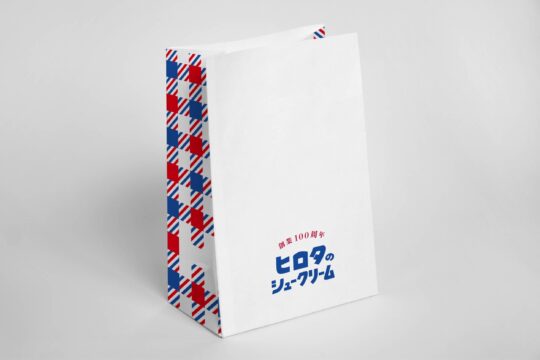 ※The image is an image.
・Open flagship stores in Tokyo and Osaka
"Hirota Tokyo Higashi Ginza Store'' in Tokyo and "Hirota Osaka Ebisubashi Store'' in Osaka will open on October 1st (Sunday) as flagship stores symbolizing the 100th anniversary rebranding concept of "Nostalgic and New Hirota.'' I will. Western sweets such as cream puffs will be sold in the store, which is retro yet modern and gives you a sense of Hirota's reborn worldview. We also have special products that can only be purchased at our flagship store.
■ "Hirota Tokyo/Higashi Ginza"
The interior of the store is decorated with Hirota's plaid pattern all over, and there are many motifs that make you want to take pictures, such as neon signs that give you a nostalgic feeling and walls with cream puff motifs. This is a playful shop that also sells unique goods with the Hirota logo and cream puff motifs.
・ Opening date: Sunday, October 1, 2023
・Address: Ginza Apollo Showakan 1F, 4-12-20 Ginza, Chuo-ku, Tokyo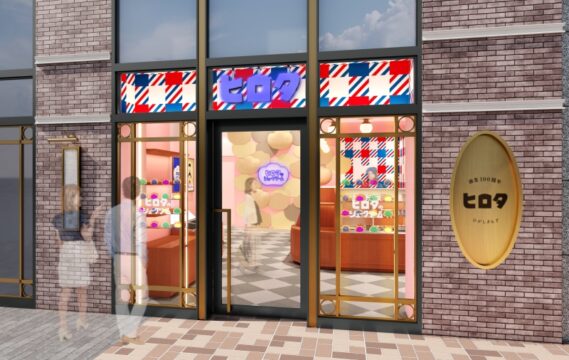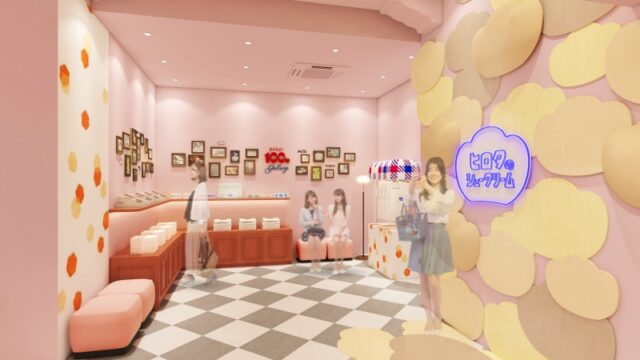 ■"Hirota Osaka Ebisubashi Store" (Osaka)
Hirota is returning to Osaka, the place where the company was founded. Since closing all stores in Osaka in 2020 due to the corona crisis, we will open a flagship store in Ebisubashisuji Shopping Street with a new look. The entrance is marked by a checkered retro awning, and the store is filled with the cuteness of cream puffs, such as a colorful cream puff display and a wall designed with a large number of cream puff motifs in the back.
We also have a gallery space where you can feel the 100-year history of Hirota, making it a nostalgic shop for customers who know Hirota from the past, and a cute retro shop for customers who are new to Hirota.
・ Opening date: Sunday, October 1, 2023
・Address: Narumiya Building 1F, 1-9-3 Dotonbori, Chuo-ku, Osaka-shi, Osaka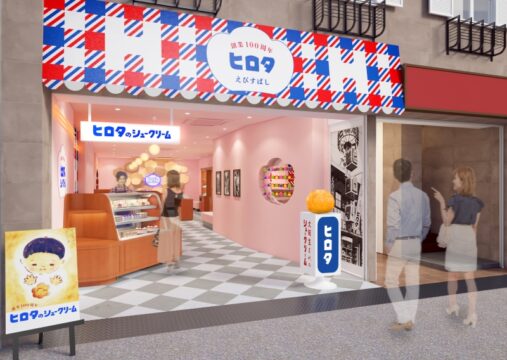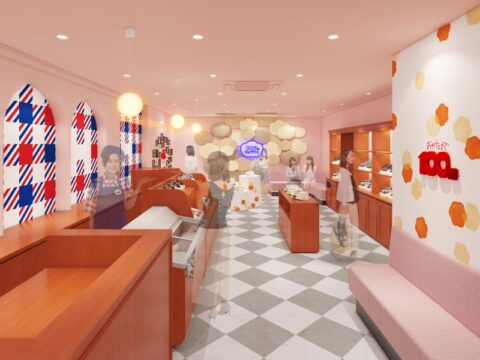 ・New store information
In addition to the flagship store, we will open a new store in the lush commuter town "Nagareyama Otakanomori".
■ "Hirota Nagareyama Otakanomori S・C"
・ Opening date: Sunday, October 1, 2023
・Address: Nagareyama Otakanomori S・C 1F, 1-5-1 Ootakanomoriminami, Nagareyama City, Chiba Prefecture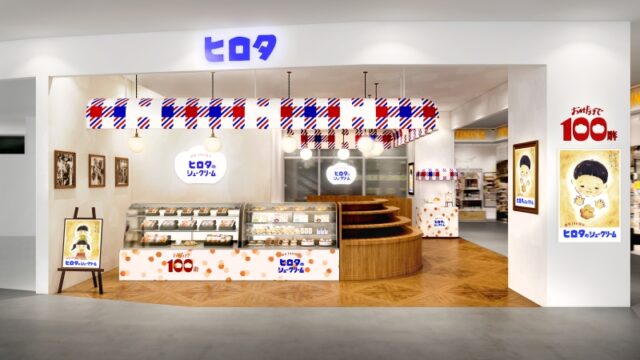 ・Company profile of Hirota Western Confectionery Co., Ltd. Company name: Hirota Western Confectionery Co., Ltd. Location: 5th floor, Kita-Otemachi Square, 1-5-12 Uchikanda, Chiyoda-ku, Tokyo Representative: Yoshiro Isayama, President and CEO Founded: 1924 October 1, 2018 Business description: Manufacture, sale and wholesale of Western confectionery and frozen desserts, and other incidental businesses
URL: http://www.the-hirota.co.jp/
[Western confectionery Hirota Co., Ltd.] From the press release
<Related articles in the past>
Mos Burger is the first tag with Ginza Mitsukoshi! Popular depachika food hamburger appeared "Mosukoshi" September 6th (Wednesday) limited opening
MUCHA, the world's first brand officially recognized by the artist and the Mucha Foundation, will finally debut on September 7th. Open brand site
Belgian chocolate brand "BENOIT NIHANT" will grand open its first store in Japan on Saturday, September 16, 2023