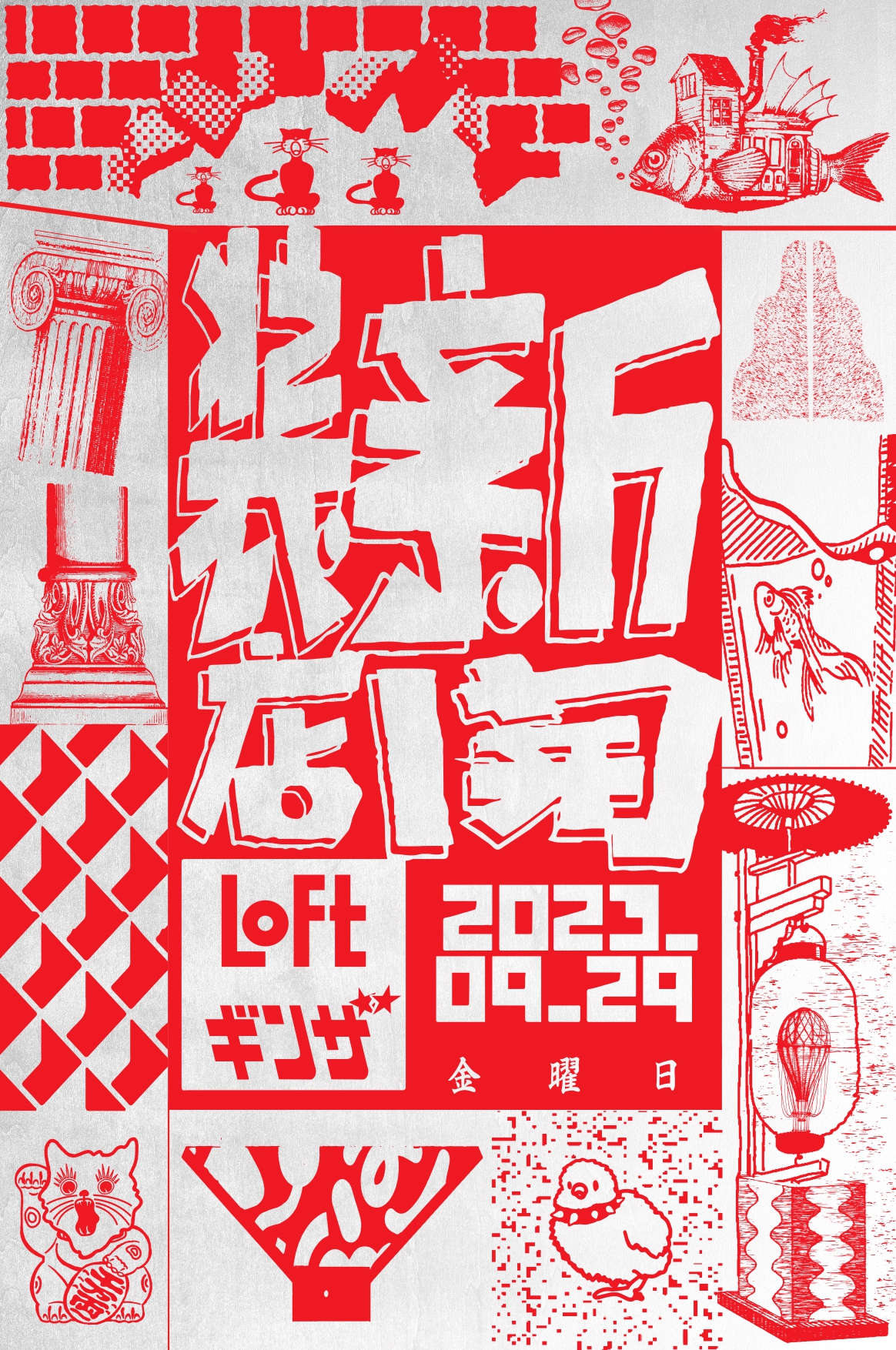 Loft Co., Ltd. will reopen Ginza Loft on Friday, September 29, 2023 .
"Ginza Loft" opened on June 23, 2017 as Loft's next-generation flagship store (3rd to 6th floors of Ginza Belvia Building), and on April 26, 2019, the 1st to 2nd floors were significantly expanded. We held a grand opening with a 6-floor structure.
In this renovation , the 1st to 5th floors have been restructured to create Loft's next-generation flagship store, targeting the Ginza market, which is a commercial center and a popular tourist spot both domestically and internationally. The theme and product lineup will be based on the latest trends unique to Ginza Loft. In addition, Nitori Co., Ltd. (Kita-ku, Sapporo/President: Masanori Takeda) will open a small store format called "Nitori EXPRESS" on the 6th floor. This is a store that provides full Nitori services, mainly stocking home fashion products and also accepting orders for large furniture and custom-made curtains.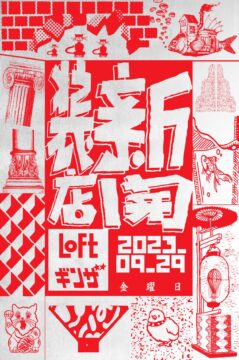 [Ginza Loft will be reborn in fall 2023]
In the fall of 2023, Ginza Loft will reopen in Ginza, a commercial center and popular tourist spot both domestically and internationally, with the theme of "a store that makes you want to stop by''. The key visual is by the artist unit "magma", which is a hot topic both domestically and internationally. At the entrance on the first floor, works with the theme of "new store opening" will also appear.
The sales floor area of Ginza Loft is approximately 1,318.12 tsubo (approximately 4,357.42 m2) in total, and it is positioned as a flagship store along with the first Loft store, Shibuya Loft (1,637 tsubo). There are approximately 55,000 types of products in total , in addition to four areas: stationery miscellaneous goods (23,500 types) , health goods (14,500 types) , variety goods (8,500 types) , and household goods (8,500 types), as well as "MoMA Design Store", Special cafe "2foods'', plant specialty shop "the Farm UNIVERSAL Ginza'', Asia's popular eyewear shop "JINS'', trend watch and repair workshop "Ontime'', smartphone repair "iCracked'', and the only permanent store for antique goods " We will develop a comprehensive range of products including specialty shops such as "Vintage Deco", print processing service "Lofpuri", and the newly introduced home fashion "Nitori EXPRESS".
[Opening creative: magma]
An artist unit consisting of Jun Sugiyama and Kenichi Miyazawa.
With his unique worldview created by combining waste materials, resin, and electric appliances, he not only creates works, but also handles a wide range of areas, including furniture, products, and spatial direction and production. His works, which combine a somewhat nostalgic analog feel with crazy colors, are attracting attention both domestically and internationally. Produced key visuals and productions for the 1st floor entrance.
[Ginza Loft Floor Overview]
1st floor: Cafe & Food "Komichinoeki" where food and miscellaneous goods from Japan and the world gather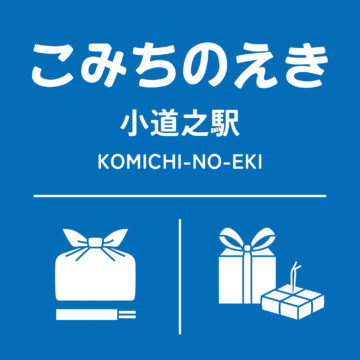 The antenna floor of the new Ginza Loft.
We have permanent corners with the themes of "Yorimichi'', "Wakimichi'', and "Mawarimichi'', as well as a market space that changes depending on the month or season. We have a large collection of food and miscellaneous goods from Japan and the world, including local sweets and special products that are loved all over Japan, as well as trending products and new products that are recommended as souvenirs.
◆"Komichi no Convenience Store" *All prices include tax
■Duration: Scheduled for September 29th (Friday) to October 25th (Wednesday) We are expanding the Komichi Convenience Store. This time, Ginza Loft will introduce the appeal of "local convenience stores" that make use of the characteristics of each region, with the cooperation of Hiromichi Kato, known as a "local convenience store enthusiast." We collect hidden masterpieces from all over the country and items that give you a sense of local commitment.
■Store openings: Ansley (Keihan area), 123mart (Amami Oshima, Kagoshima Prefecture), Orange Box (Fukui Prefecture), Camel Mart (Akita Prefecture), Tateyama Thunderbird (Toyama Prefecture)
---
---
■Profile of Hiromichi Kato: Born in Kanagawa Prefecture. In addition to major convenience stores that operate nationwide, I am particularly interested in local convenience stores that are expanding their market share in regional areas, and I am fascinated by the regionally unique product lineups and ingenious services offered by the stores. Visited about 2,000 convenience stores in about 20 years. Appeared on "The World of Local Convenience Stores" on the commercial broadcast information program "Matsuko's Unknown World".
◆"Lofkoto General Store Part 4 Fruit"
■Period: September 29th (Friday) – October 25th (Wednesday)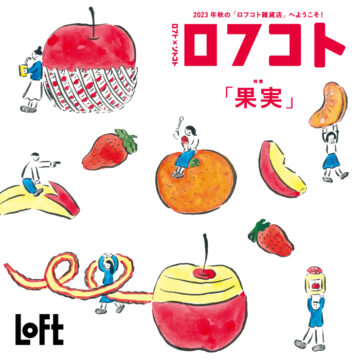 Loft has collaborated with Sotokoto Planet Co., Ltd. (Minato-ku, Tokyo, President and CEO Kiyohiko Okubo/Representative Director Kazumasa Sashide), the publisher of the SDGs magazine "Sotokoto", under the theme of regional revitalization and SDGs. "Lofkoto General Store'' offers delicious and good things. The theme for this fourth installment is "fruit." Introducing people promoting the appeal of fruit, foods such as jams made using local ingredients and juices made from non-standard fruits, and miscellaneous goods with fruit motifs. This time it will be held at two stores: Ginza Loft and Shibuya Loft. In addition, various projects are scheduled to be held sequentially during the exhibition period.
◆"Torahebi Coffee" permanent corner now available!
A revolutionary alternative coffee bean brand based on the theme of "Coffee & Science" and using a unique manufacturing method led by Atsuhito Imai, a former scientist and roaster. We have drip bags and miscellaneous goods.
◆"Yorimichi"
We have a collection of sweets and tea from all over Japan, including beautiful designs and traditional handmade items that you'll want to gift to someone.
・Ishikawa Prefecture/Rakugan Moroeya "Medetansu" …1,080 yen
Founded in 1849, Rakugan carries on the tradition of Kaga's famous confectionery and is particular about traditional manufacturing methods.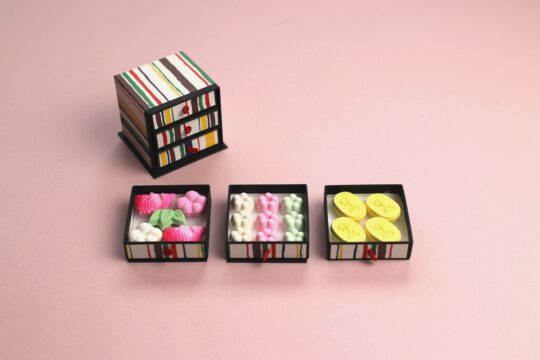 ・Aomori Prefecture/Sato Seika "Petit Potato Abute" …1,350 yen A standard sweet for New Year's and Obon in Tsugaru. It has a simple taste and texture without being too sweet, and comes with 3 parent size pieces, 8 child size pieces, and 1 lottery ticket. If "parent" comes up, you hit the jackpot.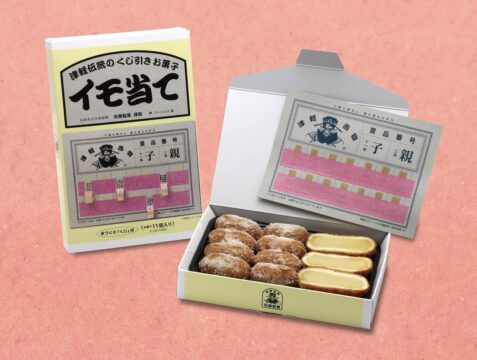 ・Aomori Prefecture/Aomori Apple Processing "Apple Slice Jam" …734 yen Founded in 1944, a long-established juice manufacturer in Aomori Prefecture. Made with 100% apples from Aomori Prefecture, it is filled with plenty of crunchy sliced fruit.
・Ishikawa Prefecture/Ishikawaya Honpo "Kaichin" …1,080 yen A translucent colored dried confectionery made from agar and sugar. In Kanazawa, long ago, Ohajiki was called "Kaichin,'' and it was a colorful snack that looked like Ohajiki. The contents change depending on the season.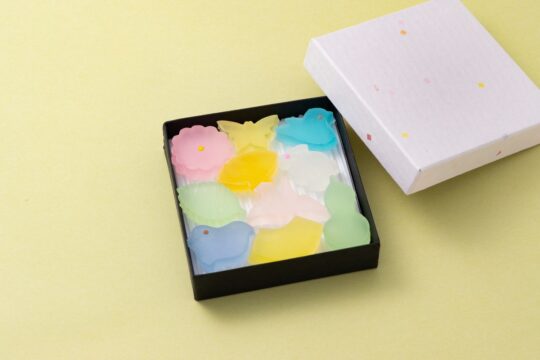 ・Fukuoka Prefecture/AZUL "Petit Jolie" …2,841 yen 
Each icing cookie is carefully handmade using cane sugar and Yotsuba butter.
◆"Wakimichi"
A sales floor inspired by "Kakuuchi"* has appeared. The store is lined up with everything from local one-cup sake collected from all over the country to snacks, squares, bean plates, and toothpicks.
*Kakuuchi = dividing a corner of a liquor store into a drinking space for standing and drinking.
・Kunisawa Beer "Yuzu Weizen" …700 yen A craft beer brewed at the brewery "Kunisawa Brewing" in Shinbashi, Tokyo. A refreshing and slightly bitter flavor made by mixing Weizen beer with yuzu juice. Limited quantity available.
・Edo-Tokyo Saruya "Tsujisan Toothpick Oiri" …990 yen A long-established toothpick specialty store with a 300-year history in Nihonbashi, Tokyo. Each toothpick is handmade using Kuromonji, a wood from the Lauraceae family that has a refreshing scent.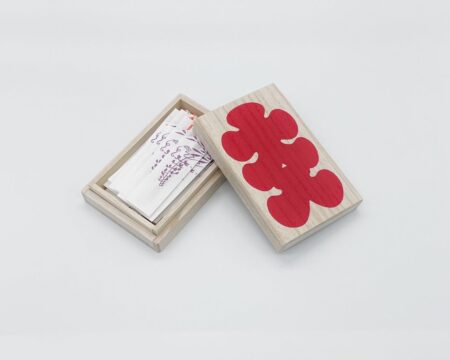 ◆"Mawarimichi"
Masterpieces from around the world carefully selected for their design and taste. Coffee, chocolate, beer, and more are lined up lively in a stand-like manner.
・UK/Brew Tea co. "ARATANA HAJIMARI" …1,620 yen A boxed tea with the idea of "starting a new day" with this tea. Elegant and mellow taste. Contains 8 packets.
・Korea/TREE TO BAR "Milk Cross Country/White Cross Country" …540 yen each *Premium chocolate unique to a brand that thoroughly manages everything from Ginza Loft's advanced cacao cultivation to manufacturing. Everything is made by hand.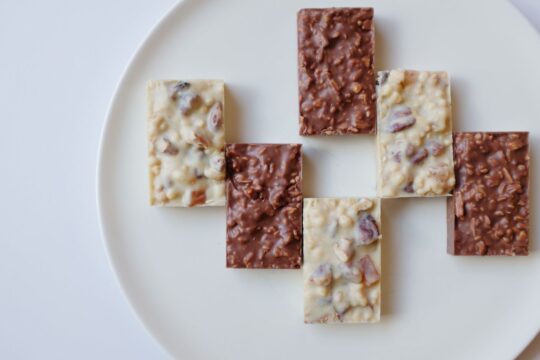 2nd floor: Beauty and health goods
The "Tester Bar", where testers can freely try popular products, has been renewed. Including Korean cosmetics,
The Asian cosmetics section has been expanded, and a new body care gift corner has been established with a focus on new products.
3rd floor: Fashion miscellaneous goods, bags/travel goods, design miscellaneous goods
We have gathered items that focus on design and functionality to enrich your time on and off.
◆POP UP SHOP "Jellycat"
■Period: September 29th (Friday) to October 22nd (Sunday)
A stuffed toy brand born in London, England in 1999. The texture that makes you want to rub your cheeks and the humorous design are popular among people of all generations and genders. Gigantic (giant stuffed animal) will be unveiled for the first time in Japan.
・Amuseable Popcorn・・・6,600 yen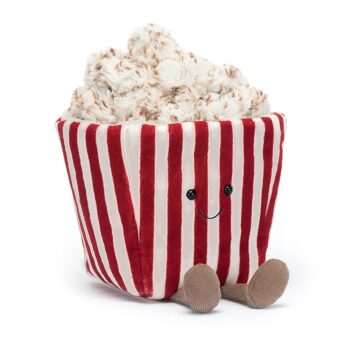 ◆"ENCRE"
A brand established in Lyon, France in 2017. The collection features bold designs with embroidery, giving it an artistic and unique presence. We sell apparel, framed items, etc.
・Frame SASHA・・・15,400 yen
◆"Sockwell"
Compression socks brand from America. Based on highly functional merino wool that can be used comfortably throughout the year, we use an original fiber blended with bamboo and alpaca. It has an excellent design and can be used for a wide range of purposes, from everyday use to active situations such as running and camping.
4th floor: Household goods
We have a wide selection of items that will make your meal and cooking time more enjoyable, with a focus on items related to food and lifestyle.
There will also be a new "PANTRY" inspired sales floor and a seasonal corner where you can feel the four seasons of Japan.
◆"PANTRY"
With the theme of "a kitchen that lifts your mood and makes you want to stay longer," we recreated a "PANTRY" that you would want to show off to others. We have selected kitchen tools and tableware that chef Maki Watanabe uses on a daily basis. We have items from Japan and abroad that are highly designed and highly functional.
■Maki Watanabe's profile: Chef. He has appeared in magazines, books, and television. He has a reputation for making delicious and carefully prepared daily meals, bringing out the flavor of the ingredients, and adding modern essence to traditional recipes.
◆"Autumn tradition"
Autumn colors, autumn patterns, the scent of Japan, food, sports, and other aspects of autumn life are gathered with all five senses.
・THROWBACK "VAULTING BENCH&TABLE" …359,700 yen A table and bench set made by remaking a vaulting box.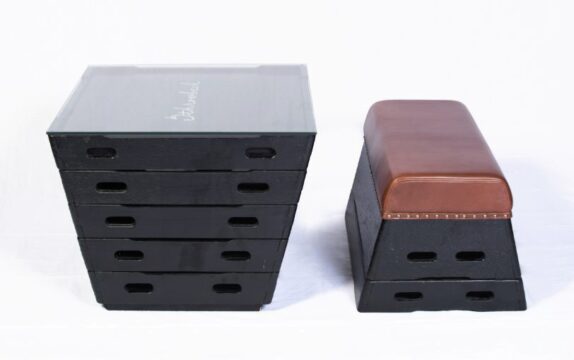 ◆"LAVOIR"
A premium Korean vegan lifestyle brand that brings fun and beauty to your everyday life through delicate and sophisticated fragrances. We have fabric softeners, fabric deodorizers, room fragrances, and vegan laundry detergents jointly developed with a French fragrance company. Ginza Loft is the first store to be sold over-the-counter in Japan.
・Parfum vegan fiber softener: Fignoir & Cedar …2,640 yen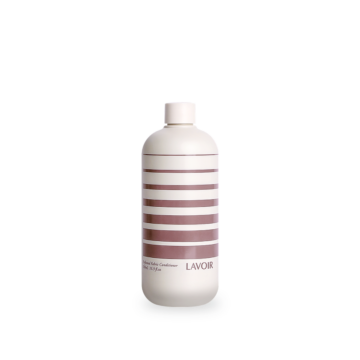 ◆"SMELLS LIKE SPELLS"
Lithuanian fragrance brand. We strive to create products that are kind to nature and people, and use packaging made from recyclable materials whenever possible.
・Major Arcana Collection Scented Candle …9,350 yen A candle series based on the Major Arcana, which features 22 basic allegorical pictures out of 78 tarot cards.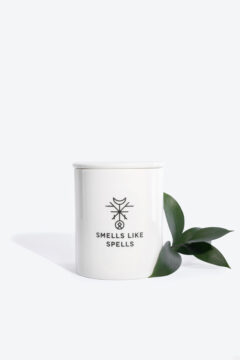 5th floor: Stationery and variety miscellaneous goods
We have carefully selected stationery and character goods. We will also expand our card and wrapping corner to convey the feeling of "congratulations" and "thank you."
◆"Korean stationery"
From South Korea, where a variety of items such as cosmetics, music, and food are popular, two brands, "Beesket Studio'' and "MOHS,'' are now available for sale in stores in Japan for the first time.
◆"Nakajima Jukudo"
Founded in Osaka in 1933, we are the only manufacturer specializing in small pencil sharpeners in Japan, and are manufactured entirely by our own artisans at our own factory. We will also hold an art workshop using "pencil flakes", which are the shavings of pencils.
・6 types of Showa retro home appliance pencil sharpeners …418 yen each *Ginza Loft first available
◆"Redback Cards"
Greeting cards imported directly from England. The sequin pattern can be peeled off and used as a patch.
・Sequin cards …1,100 yen each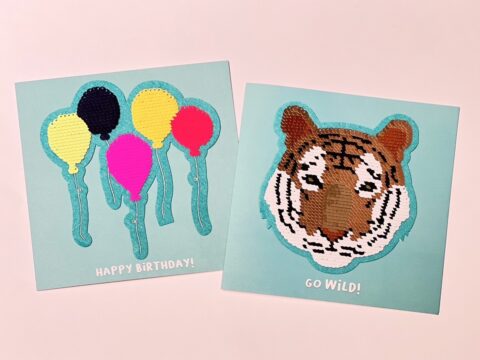 ◆"Vintage Deco"
The only permanent shop with the concept of "Otome's Antique Flea Market'' and stocked with antique handicraft materials and vintage miscellaneous goods. As part of the renewal opening project, we will be holding a "Retro Cute! Small Animal Market.'' Cute vintage animals are available, mainly mini-sized teddy bears.
・Vintage animal bear …14,000 yen
6th floor: Nitori EXPRESS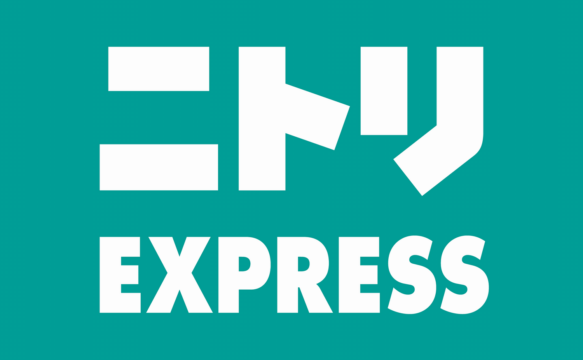 Although it is a small store format that mainly carries home fashion products, it offers Nitori's full service, allowing it to handle orders for large furniture and custom-made curtains.
*Opening plans are planned for Nitori App members only.
[Ginza Loft Reopening Commemoration Campaign]
■Period: September 29th (Friday) to October 9th (Monday/holiday)
◆Loft app users only "Loftoku 5% OFF"
If you add Ginza Loft stores to your favorites using the Loft app, you will receive 5% off on purchases of 1,000 yen or more excluding tax. Can be used any number of times during the period.
◆PayPay coupon
If you use the PayPay app for payments of 1 yen or more, you will receive 5% PayPay points of the total amount. Can be used any number of times during the period.
*Up to 1,000 points per time *Points will be awarded 30 days after use
◆Wechat follow coupon
5% OFF coupon delivered from Loft account on Wechat app. You can use it as many times as you like during the period if your bill is 1,000 yen or more excluding tax.
[Store Overview]
◇ Store name: Ginza Loft ◇ Location: 1st to 6th floors of Ginza Belvia Building, 2-4-6 Ginza, Chuo-ku, Tokyo ◇ Opening date: June 23, 2017 / April 26, 2019 Grand opening ◇ Renewal date: 2023 Friday, September 29th *Closed on Thursday, September 28th ◇ Business area: 1st floor to 6th floor, approximately 1,318.12 tsubo (approximately 4,357.42 m2)
1st floor to 5th floor: Approximately 1,088.62 tsubo (approximately 3598.74㎡)
◇ Telephone number: 03-3562-6210 *No change ◇ Access: 3 minutes walk from Tokyo Metro Ginza Station Exit C8/C9 1 minute walk from Tokyo Metro Ginza 1-chome Station Exit 5
4 minutes walk from JR Yurakucho Station Central Exit
[Loft Co., Ltd. Company Profile] *As of September 7, 2023
◇Location: 18-2 Udagawa-cho, Shibuya-ku, Tokyo
◇Established: August 8, 1996
◇Representative: Kimiki Ando, President and Representative Director
◇Capital: 750 million yen
◇Number of stores: 157 domestic stores (133 directly managed stores/24 FC stores), 6 overseas stores (4 directly managed stores/2 FC stores)
◇Loft HP: https://www.loft.co.jp/
◇Cumulative number of Loft app downloads: 7.97 million times (as of the end of August 2023)
[Loft Co., Ltd.] From the press release
<Past related articles>
[Loft] From authentic curry with spices to local products from all over Japan, Keema curry is gathered at Ginza Loft! "Ginza Curry Institute 2023" held
[Loft] A POP UP STORE for John from the TV anime "Vampire Dies Immediately 2" will be held!
[Loft] Discover stationery filled with your favorite things. "Stationery Society 2023" will be held!