Challenge the Loft Next Generation Flagship Store More!
From Ginza to the World "Food" "Japan" "Sustainable" x Goods are sent!
Loft Co., Ltd., on the first floor of the Ginza Loft (Ginza Belvia Hall 3rd to 6th floor) opened as a next-generation store in June 2017, which reached its 30th year, on April 26, 2019 (Fri) We will increase the floor significantly on the 2nd floor, and open the ground as a new Ginza loft (1st to 6th floors). From now on, Ginza in Tokyo, we will send out "Japan's miscellaneous goods now" for the next generation to the world as well as Japan.
◆ Store concept ◆
The loft that has received customer support as a "time vessel" cuts out the "now era" The loft has been making stores as a "time vessel" that reflects the sense of the times and needs sensitively since its establishment in 1987 Was done by accumulation of miscellaneous goods. The emerging "Ginza loft" is a form of questioning about what "healthy living is" of truly rich people who are looking to the future of the global environment and living environment, and the international nature, in the changing consumption of the "period". In addition to being sensitive to the air of the times, such as adapting to the transition to a diverse society, we are positioned as a model store of lofts that will always take on new challenges.
As the loft's first food-related efforts and traditional Japanese crafting skills and contemporary novelty intermingle with the global issues of environmental considerations and content based on 'sustainable' We will send and propose from a certain angle.
◆ Store data ◆
Name: Ginza Loft Location: Ginza 2-4-6 Ginza Belvia Hall, Chuo-ku, Tokyo 1st-6th floors (※ 1-2nd floor expansion)
Business hours: From 11:00 to 21:00 Business area: 4585.14 m2 (1,387 tsubo) ※ Currently 3,312.41 m2 (approximately 1.4 times increase in floor / + 1272.73 m2)
Number of products handled: approximately 70,000 types (currently approximately 50,000 types)
◆ Floor Outline ◆
1F Cafe & Food
Loft's first trial "Food" initiatives <br /> Ecology ・ Organic ・ Fair trade ・ Sustainable keywords centering on food, including food by organic collaboration with manufacturers, brands and shops who develop products While developing the sales floor, we will make various gift suggestions for "goods + food".
◆ "Loft Food Lab" Loft's first cafe (eat-in-corner) comes up!
We offer limited sweets and fruit drinks that are particular about ingredients at the cafe room for brunch, sometimes as a bar, and at the eat-in corner of about 30 seats.
-" Super ice creamy " gelato ice candy using domestic fruits and vegetables-" Sour " Tokyo's first store! Kyoto sour specialty store " GARDEN HOUSE CRAFTS " which used fruit extravagantly, and using domestic wheat, bakery Ginza loft limited-baked sweet "Bablov" and others sold at a home-made workshop

◆ Japanese food "food x miscellaneous goods" gift suggestion "selling" is a sales floor that proposes a little setup gift that you want to give involuntarily together with instruments, tools, and books related to food.
Example) ・ Rice balls (rice × tools) · curry (spices × dishes) · snacks (cans × small dishes)
・ Soba, udon, ramen (noodle x bowl)
・ Coffee (beans × dripper) ・ Tea (tea × teapot) ・ Liquor (beer × glass)
◆ Remember
"Delicious" "Candy" "Hand size" is a keyword, from long-established manufacturers to popular brands, including the release of Ginza loft original products (★ mark), accumulates food gifts with a certain commitment.
・DAILY GIFT SHOP by Omomuloni. [Opening plan]
A miscellaneous goods coordinator Omomuroni who attracts attention as a "gift winner" in women's magazines and the web. Gifts appeared in 's book appeared! The idea of gift selection is aligned with the book.
・PAPABUBBLE (papaburebure) ★
・Compartes Chocolatie (Compartes Chocolatier)
・THE MATCHA TOKYO ★
・Matsuzaki rice cracker ★
◆ Green & Natural
・ GO FOR SUSTAINABILITY by BIO HOTEL
We develop daily necessities for a sustainable (sustainable) lifestyle that balances "healthy and affluent living" and "solving social issues". We introduce products of CIRCULAR ECONOMY concept that has become the mainstream of sustainability in the US and Europe, focusing on MADE in JAPAN. ★ Japan's first permanent sales floor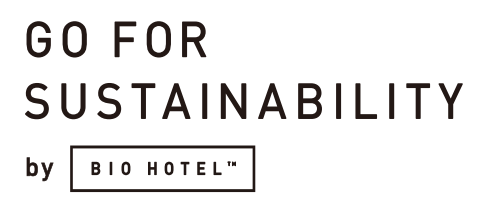 ・"Natural House"
We propose set-up gifts of selected products from around the country, such as original products with the theme of "WHOLE" (all), in order to realize a recycling type.
・ Kanto first store opening! Green shop "BLANC hanna (Branha Hannah)" by Takenaka Garden greening <br /> From the Kansai-based, Takenaka garden greening with shop development with various concepts, BLAN hanna with a sense of commitment to organic and natural in Ginza loft Appearance. We develop flower vases and miscellaneous goods that have a commitment to flower pots and materials that are just right for take-aways and gifts mainly in foliage plants.
・ Pioneer " Patagonia Provision" of outdoor
The company, which is actively engaged in environment-friendly product development and environmental protection, proposes the Patagonia Provision, a food series that focuses on taste and raw materials, along with miscellaneous goods.
◆ POP UP SHOP
The stage of Ginza loft, which changes for a limited time, holds workshops as needed depending on the theme.
The opening plan is " Mexican Tex Mex style " of the trend! We develop colorful, playful miscellaneous goods market including cactus, Mexican food & drink and miscellaneous goods. Cactus proposes a combination of plants and pots in its first collaboration with a well-known store in Hiroshima, the planter " Kusamura ".
2F beauty and health miscellaneous goods
---
---
Loft's largest beauty and health goods department and product development on the theme of nature <br /> Ginza loft is Ginza's high sensitivity, such as cosmetics of natural materials that are increasing in beauty and health in recent years and foods as inner beauty. Based on the market, by further strengthening natural products that have been consciously developed, we will expand and expand on the second floor all floors as beauty and health miscellaneous goods sales floor of loft's largest.
◆ from Kampo specialty store "medicine Nippondo", 2 brand loft first appearance
・ A big potential "scent of medicine" with the scent. Kagae Kampou Boutique is a herbal medicine beauty brand that offers a combination of aroma and herbal medicine as a total care to polish the inside and outside of the body. Japanese and Chinese items such as skin care and herbal tea.
・ The "Nihon Do Kampo Boutique", which expresses Kampo in a modern style, proposes the "Kampo lifestyle" to live a healthier and fulfilling life utilizing the wisdom of Kampo. We offer a variety of products and services such as health food and bath salts that can be easily incorporated into daily life.
◆ Men's cosmetics ★ loft first introduction 6 brands
・Providing natural mens skin care for men with high fashion sensitivity, including men's makeup brand " LIPPS BOY (Rips Boy) " for loft pre-sale ( six months).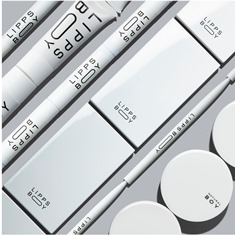 ・ Loft limited sales "HALTEN" (Halten) , loft's first "Upper Cut" , "Pororolaso" , " Andalou Sukin" , "Salt & Stone", etc.
◆ Face Care offers a comprehensive collection of highly functional brands with functions that allow you to feel the kindness and effects on the skin, including a new brand " TSUDA Cosmetics, " with the " K " clinic and " Highly functional skin care brand " aligned. In addition, " Rice Force ", " Dr. Kay ", " Munoizu ", " Ampl Rule " and 5 other brands.
◆ Natural cosmetics <br /> We will expand new brands for people who are natural oriented.
・ Scalp & Hair Care Brand "RENE FURTERER"
・ Selected organic material used handmade soap "Savoneire"
・ British natural brand "Make It & Co (make it and co)"
・ French cosmetic brand "Château du Bois" from Provence, southern France
◆ Body care loft advance release " KNEIPP (Kneip) Sugar Scrub ", natural body care brand "HERBIVORE BOTANICALS (Herbivoa Botanicals) from Seattle", and a long-established magnesium sulfate manufacturer founded for 420 years, Kasai Kasei (Tokushima prefecture The bus item accumulation development for the woman who pursues beauty such as Epsom salt of "NEHAN TOKYO (Nehunt Tokyo)" which Naruto city launched.
◆ Slim & Exercise <br /> We will expand the exercise equipment and home beauty treatment equipment that can be used home care anytime even for busy women who can not go to beauty treatment.
・Ginza loft precedent release , beauty treatment beauty device "cavi spa 360" (latest model)
◆ Nail & Makeup Tool
7FREE (does not contain harmful ingredients) Paris natural nail care brand that is kind to your nails and natural environment Including the loft limited color of "Manicurist green", the soft texture and organic form of wood are natural and gentle Handmade French make-up miscellaneous goods (make, hairbrush etc.) brand " BACHCA (Bashka) " is developed from loft first / Ginza loft.
3F fashion miscellaneous goods bag & travel article <br /> We develop authentic goods which were particular about design and function for sporty active life.
◆ New shop · "EAUDEVIE (Audby)" Sunglass Pro Shop
Pro shop with a reputation as Japan's first sports sunglasses shop. We suggest fitting sports sunglasses to the face of the customer.
・BRANCHES by TILLA · EARTH First opening outside the prefecture
The first shop in Okinawa to offer cute accessories, tote bags, pouches, and T-shirts from Okinawa. We will simultaneously develop the original hotel goods shop of "Brundes Villa Yamabare", a concept hotel that senses the nature of Ishigaki Island with five senses, which is scheduled to open in March this spring. In addition, the shop also proposes the "Ocean View Photo Wedding Plan" on Ishigaki Island, a superb view.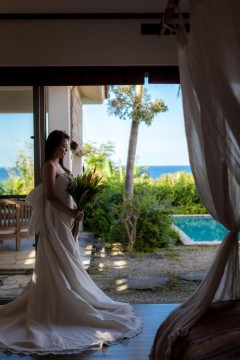 ◆ Loft first development ・ " MIS "
Bag brand that was born in 2014 Los Angels. It is manufactured in a designated factory corresponding to the military standard (MIL-SPEC) defined by the US Department of Defense, and all materials are MIL-SPEC compliant.
・HOLSTON and HAYES (Holston and Haze) ※ Ginza loft advance sales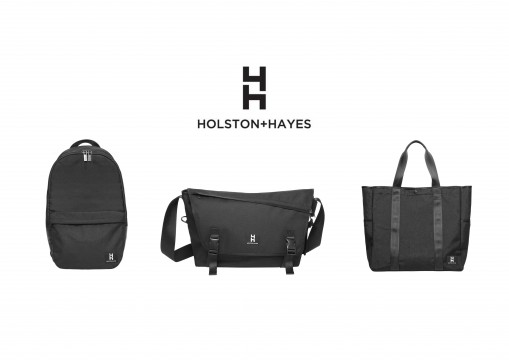 ・ NY accessories " BROOKLYN CHARM "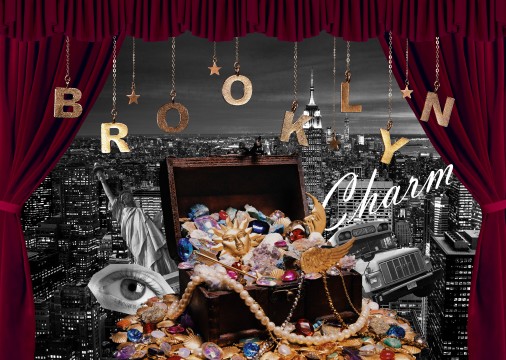 ・MoMA Design Store Ginza
The Museum Shop of the Museum of Modern Art, New York, and the 7th domestic shop-in-shop (approximately 55.20 m2) of the MoMA Design Store. Lineup of about 400 products.
★ Ginza loft pre-sales products are also developed.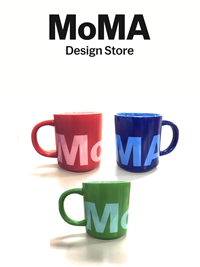 4F Living Goods <br /> Accumulated and developed general goods that utilize tools and materials that have become compatible with Japanese food life . We propose a lifestyle that incorporates eco-friendly and sustainable materials and items in consideration of the ingredients along with rising environmental awareness.
◆ Sustainable & Eco
・ Eco bag collection
An eco bag that is convenient for shopping amid growing awareness of eco, including the charge for plastic bags. Accumulated and developed a variety of eco-bags, such as cold storage, large capacity, compact packaging and bath-bed type.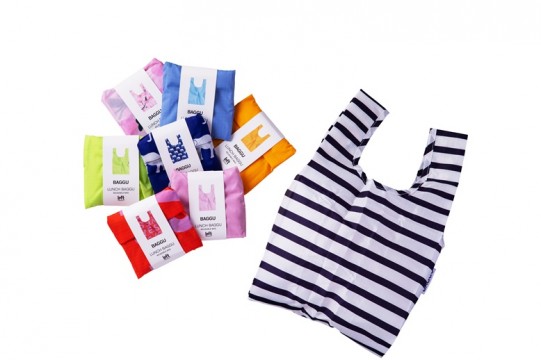 ・ My straw <br /> "My straw" which has been developed since last summer. With the abolition of plastic straws worldwide, we will expand the category that has a high degree of attention in the future, along with materials, such as size and design.
・ "Koziol" (coziol) ★ loft first appearance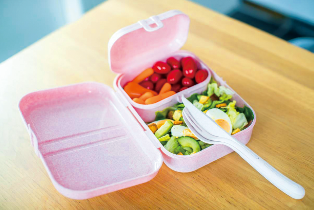 ・ "RE-PLAY" ★ Ginza loft first appearance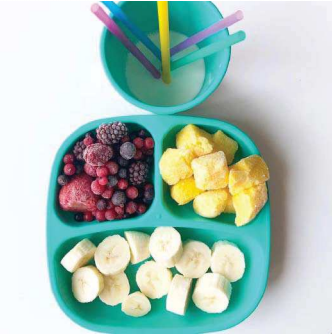 ◆ Multi-compact disaster prevention <br /> Active at home and outside, we propose multifunctional and compact goods that are useful not only at the time of disaster but also outdoors and daily life. In addition, it offers a wide variety of food items such as disaster prevention food that can be further delicious by adding ingredients.
-Co-fran Inc. <br /> Canadian outdoor brand has long been a favorite. Developed for use in harsh natural environments, it is also active in disasters.
・ CARRY THE SUN
Solar rechargeable portable lightweight LED light with the concept of "the blessing of the sun in a compact light". Carry the sun over time and place, and the light of a new age with consideration to the environment and society.
・ Generated mobile battery "denqul"
A desk-type mobile battery that can be used everyday, with an accessory case and a charging dock integrated. In case of emergency, you can bring out only the compact designed charging dock.
◆ Japanese tools <br /> In addition to the functions as everyday usability, we have accumulated highly designed Japanese tools. We propose vessels and tools that have long been loved, born from the wisdom of local life and from the wisdom of local life.
・Kawabata Takisaburo Shoten ★ Tokyo's first appearance <br /> From a select shop in Kyoto run by a long-established store for over 100 years, household items such as original frying pans and cutting boards made by Japanese handwork, and kitchen items I will propose.
・ Moon seal <br /> We develop approximately 60 series of popular moon seal series that craftsman makes carefully in factory in Japan. A long-loved functional beauty and a simple design brand that fits any kitchen.
◆ Natural housekeeping We are strengthening clean products and eco-detergents that are kind to people and the environment. Daily cleaning and washing can be done without undue effort, leading to eco activities. We develop "THE LAUNDRESS" which becomes the first appearance of loft including "YOPE" of the first landing in Japan.
・"YOPE" ★ Japan's first landing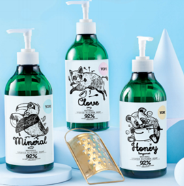 ・"THE LAUNDRESS (the ・ landless)" ★ loft first development
Fabric Care specialty brand launched in New York in March 2004. We develop stylish, environmentally-friendly fabric care items on the theme of washing and care for important clothes without using dry cleaning. Suggestions in total such as detergent and softener, linen water.
5F stationery <br /> We have a wide range of stationery from the standard long seller to the latest item of the topic. In response to the growing demand for long-term use of special items, special feature is a stationery brand that conveys the creator's feelings and the story of making things. In addition, we will move from 6F to a customized studio where you can enter your own name and stamp.
◆ We enjoy change of the times・"Fuji color shop" and "WONDER PHOTO SHOP" appear! !
~ From the popular revival "Photo run" to the latest "Cechi" and "Photobook"-
For the next generation, Showa, Heisei and the next generation in the "Ginza Belvia Hall" built on the site of the former headquarters of Fujifilm, "Fuji Color Shop" familiar with television commercials and services unique to the smartphone era The corner that develops the photo shop "WONDER PHOTO SHOP" that proposes will appear for a limited time.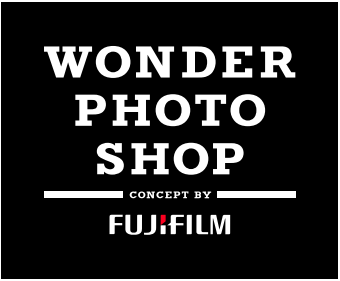 ◆ Grand opening commemorative event We hold mt event to grand opening of Ginza loft.
The motif of the event is "Daruma". Starting from the appearance that does not fall down, it is popular as an auspicious thing, with the meaning of "7 転 8 び", "no illness" and "family safety". The limited pattern masking tape as well as products that are not usually lined up in shops will also appear.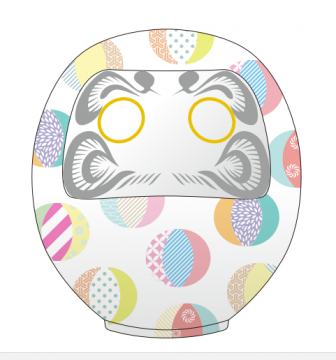 ◆ THE CRAFT SMANSHIP SHOP
Named "THE CRAFT SMANSHIP SHOP" on the facade of the 5th floor, the sales floor where the story of manufacturing is visible is developed for each brand.
・ Nakajima Shigehisado
Founded in 1933, Nakajima Shigehisado is the only manufacturing industry that specializes in small pencil sharpening in Japan. Over 80 years in Osaka, we have consistently produced pencil sharpener blades, bodies and sets at our own factory. Based on the mission of "contributing to the creation of culture through pencil sharpening," we have continued to communicate with pencil flakes and pencil flake art not only things but also spaces and objects in a way that is a creative tool brand. ★ Ginza loft leading product release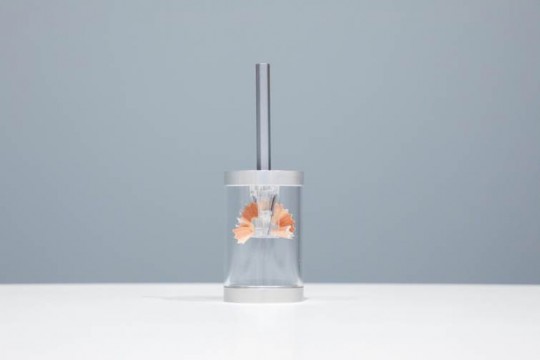 -DOTSY Postcard France card maker. All cards made in Paris feature elaborate processing and coloring with some oriental impression.
-Shawn Design <br /> A brand launched in 2012 by product designer and engineer Ian Shawn.
Producing a durable material and a simple design pen from the thought of "It should be familiar and something that can be used for a long time without being disposable". We are manufacturing things that are particular about domestic production in the United States.
◆ LOFT & Fab
With the move from 6F to 5F, which handles stationery and writing instruments, the "name-in function" is strengthened. Create a new genre of customized gifts with advice from staff with diverse equipment and expertise, such as putting messages and photos in the products in the store.
6F Variety miscellaneous goods design miscellaneous goods
In the 6th floor, we will develop a Japanese grocery accumulation base selected through loft-like filters, and will transmit "now of Japanese miscellaneous goods" to the world as well as domestically.
◆ Nippon (JAPAN)
・ JAPAN PRODUCTS
It is a new sales floor that sends "now of Japan's miscellaneous goods", with a focus on producing areas, materials, designs, etc., including Souvenir sundries with motifs of Japan (sumo, kabuki, Mt. Fuji) and so on. As souvenirs of foreigners, of course, there are also new discoveries for Japanese people as well as season motivation and pop-up shops, etc., and we aim to be a constantly dynamic sales floor.
・ "Ship of God Shelves"
In Yoshida-cho, Kuwahara-gun, Shizuoka Prefecture, we introduce wood products that give richness and comfort to our daily lives from Shizuoka Woodworking, which has been making Shinto shelf for over 50 years since its establishment in 1959.
・JC (Japan Creative)
This project is aimed at gaining a wide-ranging knowledge of the superior aesthetics of Japanese people and the techniques rooted in tradition in Japan and abroad. By proposing Japan's creativity widely to the world, we are working to revitalize industry and enrich our lives.
・ APJ (art miscellaneous goods)
An editorial proposal incorporating miscellaneous goods, focusing on the paintings of Japanese artists. It integrates and develops Japanese motifs and animations that are popular among foreigners. In addition to holding artists' demonstrations and signing sessions, a monitor with all kinds of art in the collection is also set up.
◆ e-sports
Focusing on the growth category 〝 e-Sports , in cooperation with alliances such as DMM GAMES, used by goods of the official game league of the popular game title" PUBG "" PUBG JAPAN SERIES "and world-renowned pro gamers Suggested with loft's own editing ability, such as selling devices and chairs.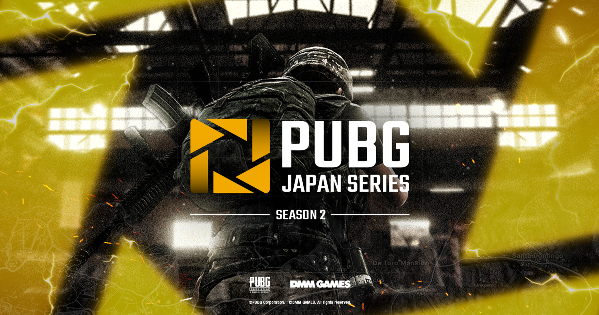 ◆ Sneaker collector "KING-MASA"
Mr. King Masa (KING-MASA ) who is known as one of the leading sneaker collectors in Japan. He is also the director of "ALWAYS OUT OF STOCK" and is a legend that is supported by many fans. In addition to storage of shoes that shoes can be organized simply, recommended shoe care products and MASA brand original products will expand Mr. KING-MASA's world view.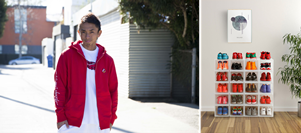 ◆ JINS
With the vision of "Magnify Life (Glasses of beauty and rich life through glasses)", we consistently conduct planning, production, and sales, and develop products in collaboration with global designers and architects, including standard and trend products. JINS has been at the forefront of the times, opening its first store in the loft.
◆ " MARVEL LIMITED STORE " April 26 (Fri) -May 19 (Sun)
To coincide with the Ginza Loft Grand Opening, MARVEL STUDIO's latest work "Avengers / End Game" public commemorative "MARVEL LIMITED STORE" will be held at 6F Forum. There will be a lot of venue-limited and advanced products.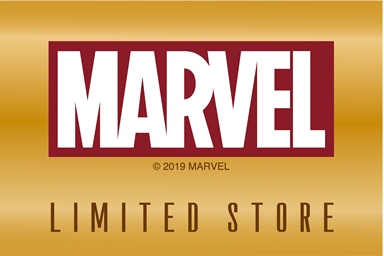 ◆ " The Great Cthulhu of Chaos " April 26 (Fri)-May 12 (Sun)