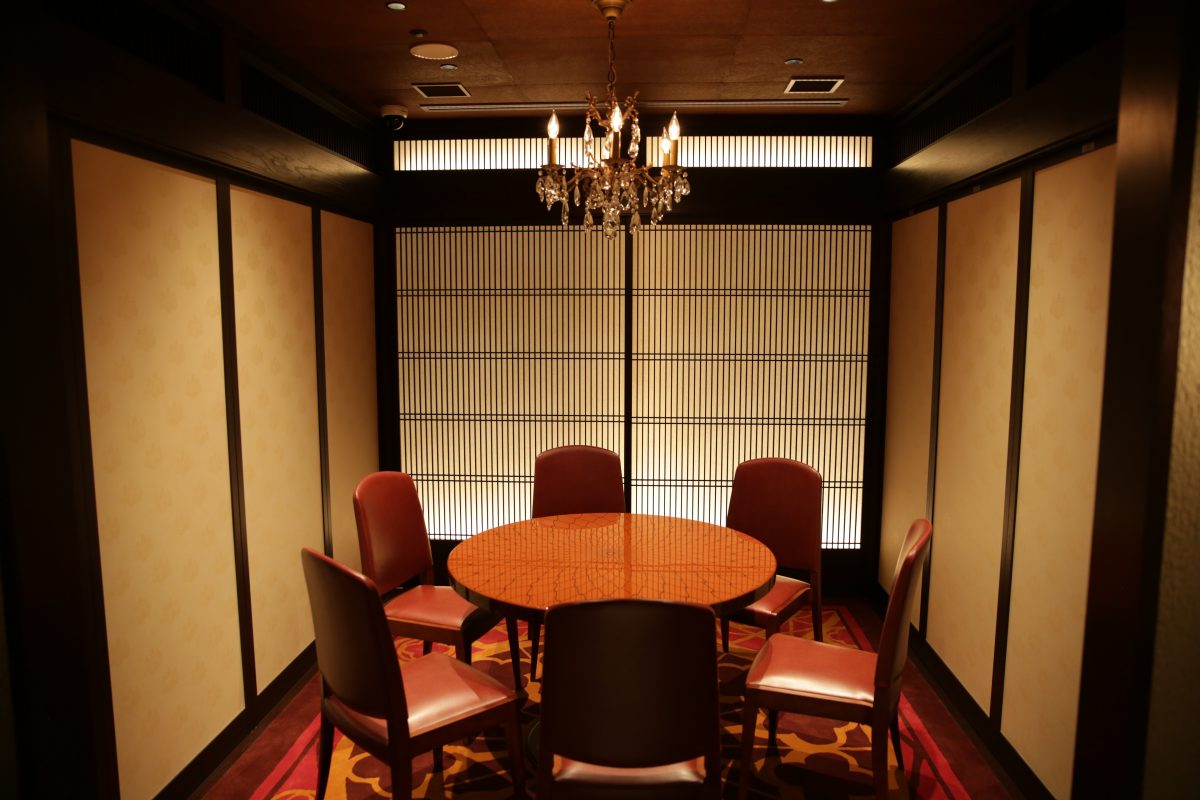 In this section, we will talk about stories about things, people, places, and feelings of shops and facilities such as "Best!".
※ As the end of article prepares privilege (to Monday, May 6, 2019) for person who sees kokushiru, please see by all means by all means.
---
This time, please see " Nagasaki Shippoku Hamakatsu Ginza Main Store ".
Ringer Hat Co., Ltd., which operates a specialty store "Ringer Hat" in Nagasaki Champon, which is nationwide development, is a new store that specializes in Nagasaki traditional dishes (Shipoku) cuisine.
We talked to general manager Eihiro Kuwahara.
It is a restaurant specializing in traditional and delicious cuisines in Nagasaki, but what does "sappily" mean?
---
---
Shippoku writes Takumi in kanji. The table is a table, and the table is a tablecloth. The meaning is "cooking with a tablecloth on a round table".
In Nagasaki, there is a custom of sitting around a round table and having a conversation while having a meal. There is no upper or lower seat, so you can enjoy your meal without worrying about the relationship between them. It is a hospitality dish that is based on Fucha cuisine that came from China during the Edo period, and that combines Nagasaki with Japanese, Chinese, and Western. In our shop, we adhere to the ingredients of Nagasaki, and we order vegetables, meat and fish from the field.
What are the characteristics of the delicious food?
You will have to share the platter with everyone directly. The characteristic thing is to have a soup before toast. The soup is called a "fin". "O-mochi" has the meaning of the hospitality that one customer uses one fish fish, but it also has the effect of putting a film on the stomach and preventing an intoxication by getting a suppository before drinking alcohol There is also.
In addition, the last of the delicious dishes is cooked with sweet soup powder "Ume-don". Such a name came from the fact that it looks like a plum blossom when five umebole containers are collected and viewed from above.
This time, I will introduce the lunch menu of delicious, but the appearance is pretty.
It is a blessing "Shippaku ball box" (3,800 yen + tax) of Nagasaki . When I open the lid, I think you can enjoy the sensation of pounding like opening a gift.
We offer the course at night in our shop, but we designed it for women who can not eat if the course is too large. It is possible to say "mini-ship course", and various vegetables are packed in a box. As with the formal courses, you will need to start with the chopsticks and cook with the plum chopsticks. In addition to umetake, desserts also include water candy (seasonal fruits).
I am stuck with the ingredients from Nagasaki, and I also use seasonal fish from Nagasaki for sashimi. The fish you enter will differ depending on the day. I think you can taste the delicious food in this ball box.
I can eat a lot of things, so I am highly satisfied. There is also a volume.
It's a compact compilation of sweet and culinary courses to make it easy for women to eat, but of course you can also enjoy it for men. It is also recommended for people who have a taste of delicious cuisine.
---
We had you introduce the popular No. 1 "Guests of Sapporo" "Sappy Ball Box" (3,800 yen + tax) for lunch, but this time we also introduced other lunch menus. It is a seafood ball box (2,500 yen + tax) that just started offering this month.
The rice fits under sashimi and is more compact. Umekushi is attached to the dessert.
It is possible to have another meal. For those who want to taste fresh seafood from Nagasaki.
---
As both of Nagasaki's bounty "Shippaku ball box" and seafood ball box can be enjoyed for lunch easily at a lunchtime, if you are concerned about the traditional taste of Nagasaki, please visit us by all means. This time, " Nagasaki Shippoku Hamakatsu Ginza Main Store " provided a limited time offer to those who are viewing Kokosil.
Benefits for those looking at Kokosil
If you order Nagasaki's bounty "Shippo ball box" (3,800 yen + tax) or seafood ball box (2,500 yen + tax) for lunch, tell the clerk that you saw "Kokoshir" when ordering. The following drink 1 cup service!
-Champagne-Sparkling wine-Sip beer-Soft drinks
Period: ~ May 6, 2019 (Monday)
Why not try to experience the culinary delights at this opportunity.
See information and reviews for Nagasaki Shippaku Hamakatsu Ginza Main Store