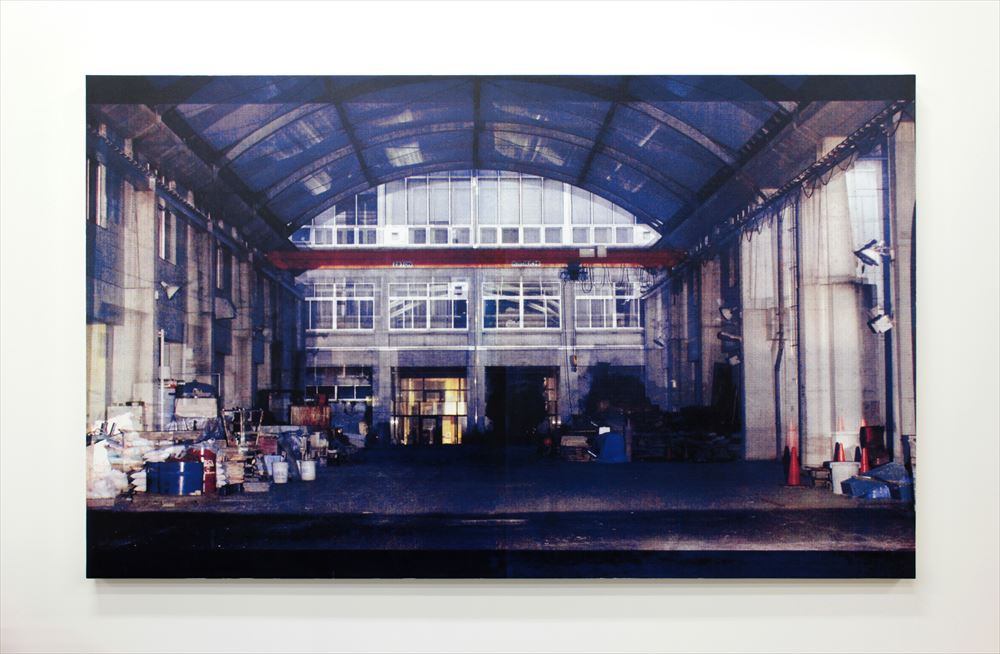 Details: https://store.tsite.jp/ginza/event/art/5729-1451190326.html
At Ginza Ashiya Shoten, Masuda Masahiro solo exhibition "Scattered time" at Art Wall Gallery (Ginza SIX 6th floor, Starbucks pre-exhibition space), from May 1 (Wed) to 31 May 2019, 2019 Will be held.
---
---
In 1991, Masuda, born in Shizuoka, graduated in Tokyo from the Tokyo University of the Arts and Fine Arts Department of Painting in 2014. We received the TURNER AWARD Grand Prize in 2012 while undergraduate, and in 2014 we received the "GOLDEN COMPETITION" Grand Prize and the 1st "CAF ART AWARD" Grand Prize. In addition, works were stored in the "Musea Tousaku Maezawa Collection" by the Foundation for Contemporary Art Promotion, and works completed by a master's degree in graduate school were selected for the Tokyo University of the Arts Ueno Art Award. Currently, he is enrolled in the Doctoral Program at Tokyo University of the Arts, Graduate School of Fine Arts.
Masuda's work, in which a landscape is superimposed on several layers by repeating shooting and projection, and is printed on a canvas by silk screen, questions the boundary between reality and fiction by a multi-layered image that visualizes the flow of time. You
In this exhibition entitled "Scattered time", we will present new works following the "Interval of time" series and the "Moment's" series.
We connect art and life through books and propose "life with art" At Ginza Ashiya Shoten, we have cafes and galleries on the book floor where you can meet art books collected from around the world. Please enjoy the art and the book slowly with one hand in the bag.
-ARTIST STATEMENT-My work is creating an image by superimposing multiple layers of instants by shooting space and projecting it with a projector.
For example, the landscape is taken, the image is projected to the same place with the projector, and the same viewpoint is taken again, and this process is repeated many times. The resulting image is then printed over the canvas using silk screen and paint. "Slightly past scenery" overlaps several times with "the present scenery" by photography and projection. This "present" and "past" are divided into the image by the light of the entity and the projection, that is, "real image" and "virtual image". However, on the screen of the work, the boundaries between the real image and the virtual image from the real image to the virtual image are very vague.

The present real image will become one of the many pasts at the next moment. I think that this time we live is made up of a momentary overlap like "a series of movie films".
-Masahiro Masuda
Masahiro MASUDA
1991 From Shizuoka Prefecture
2014 Graduated from Department of Painting and Oil Painting, Faculty of Fine Arts, Tokyo University of the Arts
2017 Tokyo Institute of Technology Graduate School of Fine Arts, Oil and Technology Materials Laboratory completed
2019 Undergraduate Program at Graduate School of Fine Arts, Tokyo University of the Arts
[Main exhibition]
2019 "A village of stories", GALLERY KUROgO, Shodoshima, Kagawa prefecture
2018 "MASAHIRO MASUDA 2014-2017", MARUEIDO JAPAN GALLERY, Tokyo Akasaka "Moment's", GALLERY MOMO Ryogoku, Tokyo Ryogoku
2017 "Interval of Time", un petit GARAGE, Tokyo
[Major group exhibitions]
2018 "DIFFUSION", MARUEIDO JAPAN GALLERY, Tokyo Akasaka
2017 "Deriving stem", Saison Art Gallery, Tokyo Omotesando "Boxhill TORIDE ART WEEK", Box Hill Toride, Ibaraki
2016 "The 65th Tokyo Fine Arts University Graduation and Graduation Works Exhibition", Tokyo University of the Arts Tokyo, "Contemporary Arts Promotion Foundation Naha Kohei Selection CAF Award Selection Exhibition"
HOTEL ANTEROOM KYOTO · Kyoto "2nd PATinKyoto Kyoto Engraving Triennale 2016", Kyoto City Museum of Art · Kyoto "ULTRA x ANTEROOM exhibition 2016", HOTEL ANTEROM KYOTO · Kyoto "Painting as a Material Tokyo Metropolitan Art University Oil Painting Technology Materials Laboratory x Aichi Prefectural Art University's Shirakawa Laboratory "
Tokyo
[Award]
2017 Tokyo University of the Arts Ueno Art Award
2015 TERADA ART AWARD winning selection
2014 CAF ART AWARD Grand Prize / TERADA ART AWARD Winning Selection / GOLDEN COMPETITION Grand Prize
2012 TURNER AWARD Grand Prize
2011 TURNER AWARD Future Award
[Public collection]
2014 Yusaku Maezawa Collection, Foundation for Contemporary Art Promotion
WEB: https://www.masahiro-masuda.com/
Masahiro Masuda solo exhibition "Scattered time"
Session period May 1 2019 (Wed)-May 31 2019 (Fri)
Hours 10:00 to 22:30
Venue Ginza Yodoya Bookstore Art Wall Gallery (Exhibition Space in front of Starbucks)
6-10-1 Ginza, Chuo-ku, Tokyo GINZA SIX 6F
Sponsored by Ginza Ashiya Bookstore Telephone 03-3575-7755
URL https://store.tsite.jp/ginza/event/art/5729-1451190326.html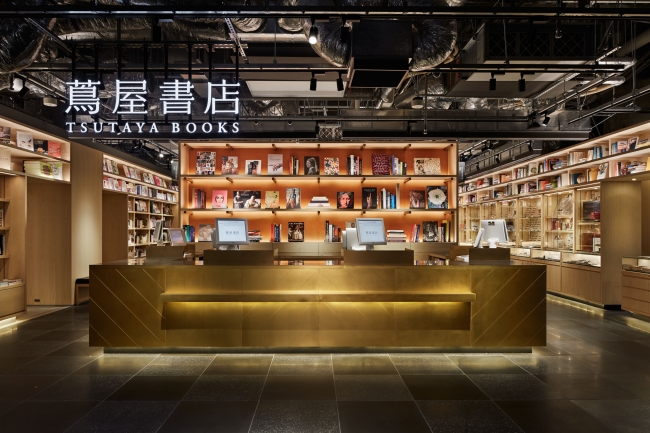 Ginza Yodoya Bookstore <br /> Connect art and Japanese culture and living through books and propose "living with art".
There is also a café and gallery where you can drink coffee while viewing art and opening an art book. We have prepared a space where you can spend time enjoying art.
Address: 〒 104-0061 Ginza 6-chome, Chuo-ku, Tokyo 10-1 GINZA SIX 6F
Phone number: 03-3575-7755 (representative)
Opening hours: 10:00 to 22:30 (fixed holidays)
Website: https://store.tsite.jp/ginza/
Facebook: https://www.facebook.com/GINZA.TSUTAYABOOKS
Twitter: https://twitter.com/GINZA_TSUTAYA
Instagram: https://www.instagram.com/ginza_tsutayabooks/
Online shop: https://store.tsite.jp/
---
GINZA SIX
See information and reviews