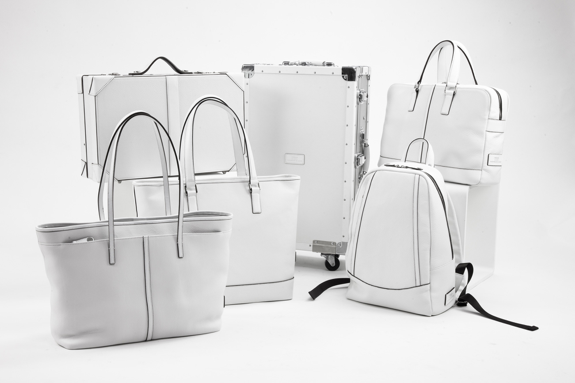 Period of Thursday, May 2-May 15 (Wednesday) at Ginza, Wako
We hold fair to expand development of flagship series "JETTER"!
Born in Toyooka with a thousand years of history as a center for producing Japanese persimmons, "CREEZAN (Creasan)" is an original brand of Cony Co., Ltd., which has consistently engaged in making persimmons since its establishment in 1975. We deliver high quality and refined adult chopsticks based on our beliefs in making things that are not caught by common sense by Japanese craftsmen.
We will hold a fair at Wako, a luxury specialty store known as the Ginza symbol, from May 2 (Thu) to 15 (Wed). The flagship series "JETTER (Jetter)" featuring high-quality leather in white is integrated into a single hall, and the display of the west exit window and the existing sales space will be expanded significantly.
During the period, CREEZAN's first attempt will be made to customize the color of its popular popular model as a fair limited project. This is a special project where you can order your favorite color from black, beige and red with a white-collar "JETTER" popular model during this period, with Wako customers only.
Please do not hesitate to give us your introduction in your media. Please see the next page for the details of our products.
---
---
【Fair Outline】
■ Store information: Wako Main building 4F 4-12 Ginza, Chuo-ku, Tokyo 5-11 TEL. 03-3562-2111 (representative)
■ Period: Thursday, May 2 2019-Wednesday, May 15
■ Expanded contents: ・ Expand and feature the CREEZAN flagship series "JETTER".
・ At the same time, we will hold a color order party where you can customize the JETTER popular model, soft tote, backpack and carry bag type 3 from black, oak and red from your favorite three colors.
[Handling item]
CRETZAN's flagship series "JETTER", which combines the thought and technology of Japanese leather craftsmen and craftsmen.
High-quality shrink leather and high-class metal parts highlight the individuality.
As thick as JETTER series, high-quality shrink leather features a soft touch. Commitment to making the best use of this feeling, based on precise design poured the technology of Japanese craftsmen.
Shrink leather is highly water-repellent and strong against rain and dirt.
Item / Price: ・ Carry bag 150,000 yen ・ Large tote 70,000 yen ・ Briefcase 72,000 yen ・ Backpack 55,000 yen ・ Soft tote 49,000 yen ・ Pouch 26,000 yen Others
* All prices excluding tax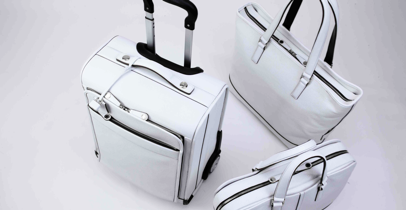 [About CREEZAN]
I would like to deliver a bag that emphasizes the individuality of people who are not caught in front of a variety of people, such as "black or brown in the business scene …" and "weight reduction is the top priority in the travel scene …". That is the origin of "CREEZAN". A simple design that makes use of the material's characteristics is filled with a myriad of thoughts and technologies.
Under the theme of "travel", including the flagship series "JETTER", which images the jet setter flying around the world in work and private, and the sister series of JETTER, "STREAMER" to enjoy fine casual, "ONE DAY TRIP (day return) The most casual series "DAY TRIPPER" in the image of CREEZAN based on the image of "travel" and the ultimate camera bag series "ULTIMATE" handmade by Japanese artisans using high quality shrink leather for casual LEICA users Expanding the "CORE CANVAS", a casual series "PA 66" in which ballistic nylon and natural leather boast high robustness, and their matching canvas material, are used to pursue ease of use suitable for camera bags. It is deployment of all 6 series.
<Publication Credit>
CREEZAN (Connie Co., Ltd.) TEL. 0796-23-6345
http://www.creezan.com
1-5 668-0062 Toyooka City, Hyogo Prefecture Sano 81-5
---
Ginza · Wako See information and reviews