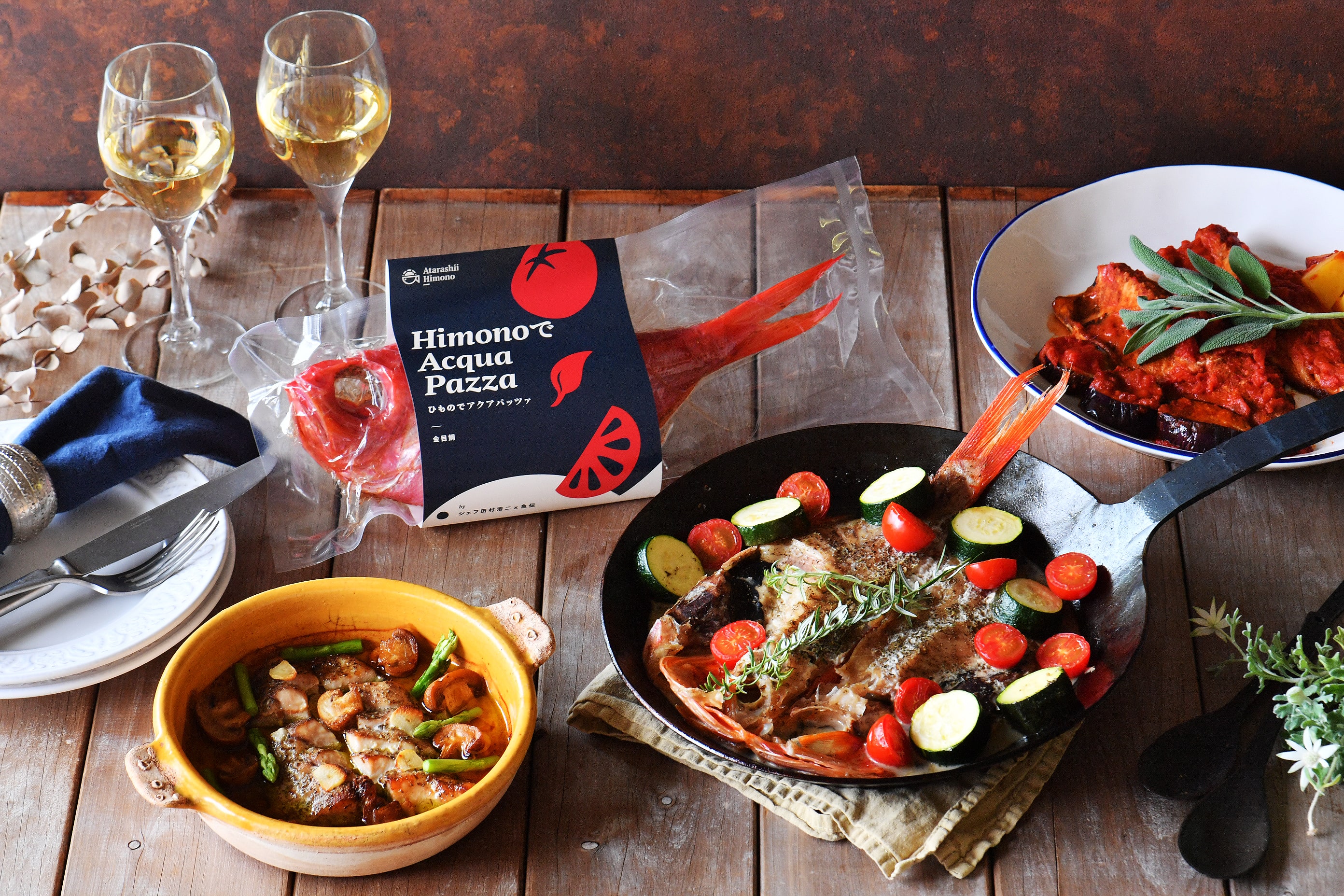 ~ Lay up with "long-established dried fish" and "fresh young chef's dried fish" ~
A start-up company working on food problem solutions focusing on chefs, marketers, and scientists, "dotfish, Inc." and "Atarashii Himono Team" by the established 142-year-old long-established dried-food shop Fishden is Wednesday, May 19 2019. From May 28th (Tue), the Nihonbashi Mitsukoshi Main Store will open its first store at the Food Collection. The theme of this week's food collection is "food circulation". Therefore, we will define "refining" the traditional Japanese dried food culture and entrust it to the next generation as "recirculation", and we will express in the sales department a proposal to enjoy the dried food scene.
The concept of this exhibition is "The experience of the string." Starting with the traditional dried fish and the Western-style seasoning of the new and old strings eaten set, which are seasoned, we offer the dried fish recipe distribution and the live demonstration of the atarashii rice ball. In addition, on the same floor, we will sell dried fish bread "Saba chorizo ​​sand" in collaboration with bricolage bread and company (6-15-1, Roppongi Hills Keyakizaka Terrace 1F, Roppongi, Minato-ku, Tokyo).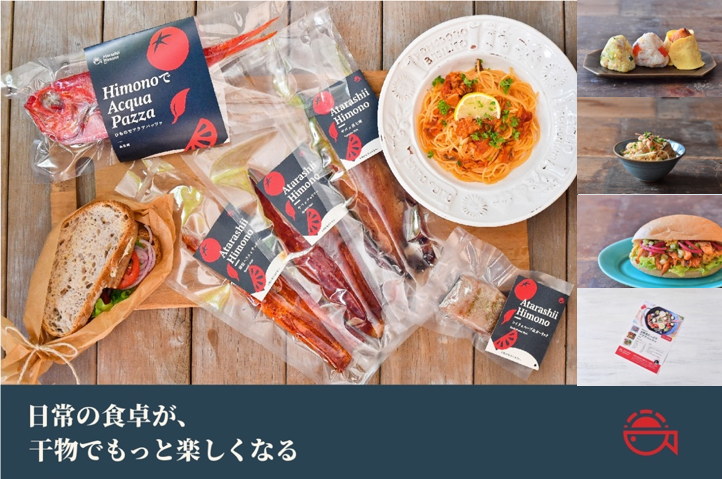 "Atarashii himono team" that venture companies and a long-established dried-food shop form a tag and fight with dried fish with new proposal
Japanese traditional food "dried fish". It has been at the dining table since the Edo period. It can be stored and has a high nutritional value. Moreover, the umami component is also UP by drying. In a long time, it became an "indispensable item for the dining table". However, in the modern era, "dry-out" progressed, and 10% consumption decreased in 10 years (from the Ministry of Internal Affairs and Communications Household Survey 2017). A small dry-food maker with 5 or fewer employees is down 33%. Japan's dried food culture, in particular, "a dried fish maker that produces with careful handwork," is now at a pinch. Therefore, a venture company and a long-established dried-food shop formed a team in order to propose a new way of enjoying dried fish, which is more in line with the modern lifestyle.
ア Atarashii Himono Official Website: https://himono.design/
■ Atarashii Himono Production Story
■ Atarashii Himono recipe video
A new way to enjoy dried fish from stores
---
---
Content 01. New and old strings of ladle
Each dried fish hand crafted by the established 142 year old dried fish shop. A well-made fish with a good quality, it is carefully washed, carefully washed, soaked in a traditional seasoning liquid, exquisitely dried "traditional dried fish" and a specially made sour solution combining salt, sugar, herbs, etc. Also, we sell "Atarashii Himono" seasoned with selected herbs and spices as a set in comparison. The director of Atarasishi Himono is Chef Koji Tamura, who won the Young Chef Award for "Goemiyo". You can enjoy the collaboration of the established technology and the skill of the young chef.
<Introduction of products for sale (tax included)>
| | | |
| --- | --- | --- |
| New and old string eating set | Traditional dried fish made by fish | Atarasishi Himono |
| New and old mackerel 4 types set: 2,401 yen | Horse mackerel overnight dried three: 1,188 yen | Saba chorizo ​​648 yen |
| New and old horse mackerel three set: 1,404 yen | Dried horse mackerel 3 sheets: 1,188 yen | Saba black Shichimi: 648 yen |
| | Three pieces of mackerel mirin dried: 1,501 yen | Aji herb: 648 yen |
| | Three pieces of mackerel overnight dried: ¥ 1,501 | Ginko Haras Choriso: 594 yen |
| | | Shiira herb: 486 yen |
| | | Gold Eyebrow Herb: 2,916 yen |
Nihonbashi Mitsukoshi Main Store Food Collection Branch Overview:
2019/5/22 (Wed)-5/28 (Tue) 10: 00-19: 30 @ Nihonbashi Mitsukoshi Main Store Main Building B1F Food Collection
Content Introduction of 02.10 or more dried fish recipes <br /> About 3 million recipes have been submitted to CookPad . However, there are only 902 recipes for "dried fish" recipes. By the way, there are 11,367 articles posted in "Pancake". ※ May 6th, 2019 2020 Now, perhaps, the dried fish are strongly rooted in the limited image of "baking and eating with rice" and "not to be photographed." However, there is also a opinion from the chef that "dried fish will replace bacon", and the potential as a cooking material should be high as well. Therefore, we will distribute "dried fish recipes" that overturn the image of dried fish so far at stores.
■ Example of recipe to distribute
– Recipes for Atala Shii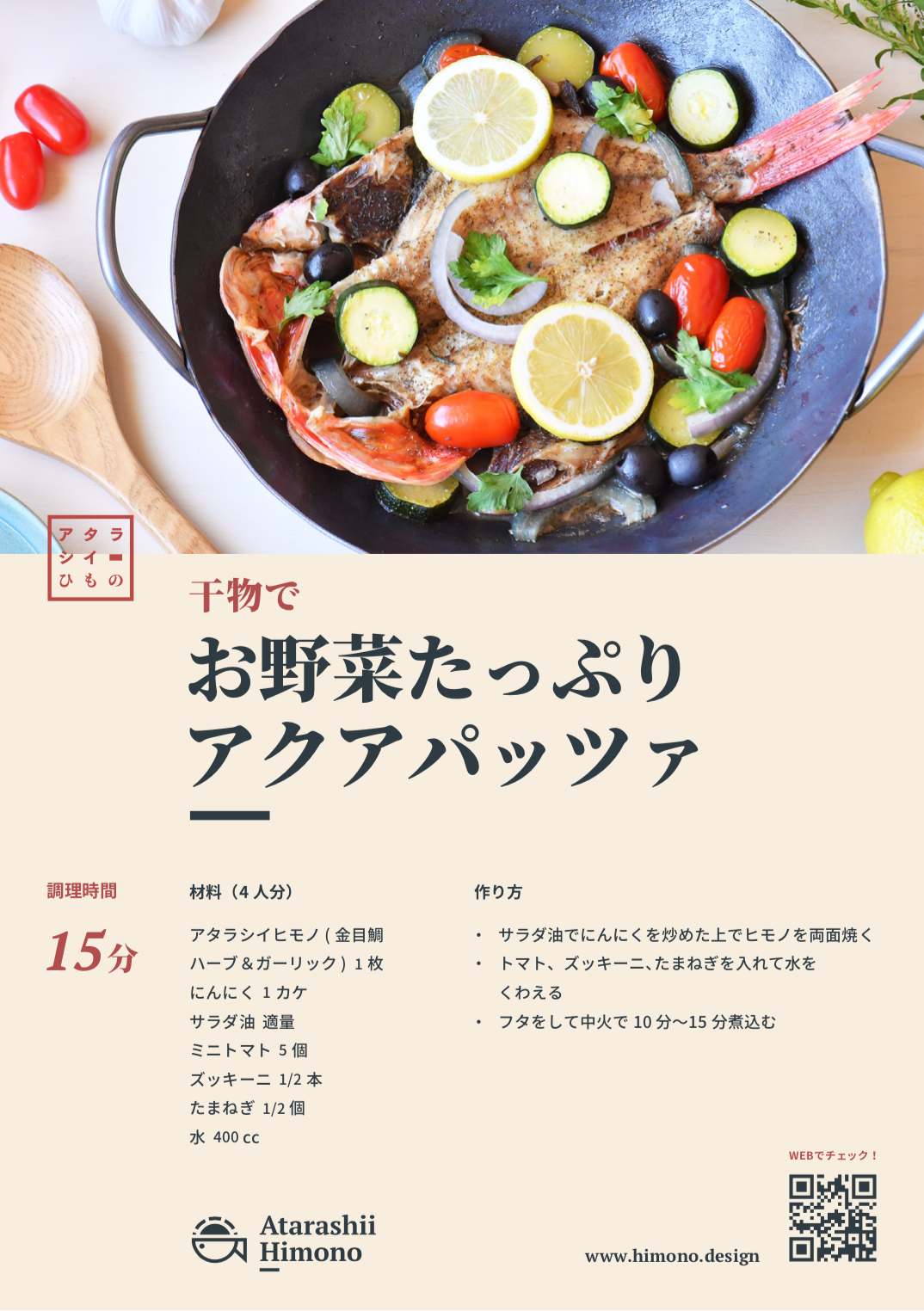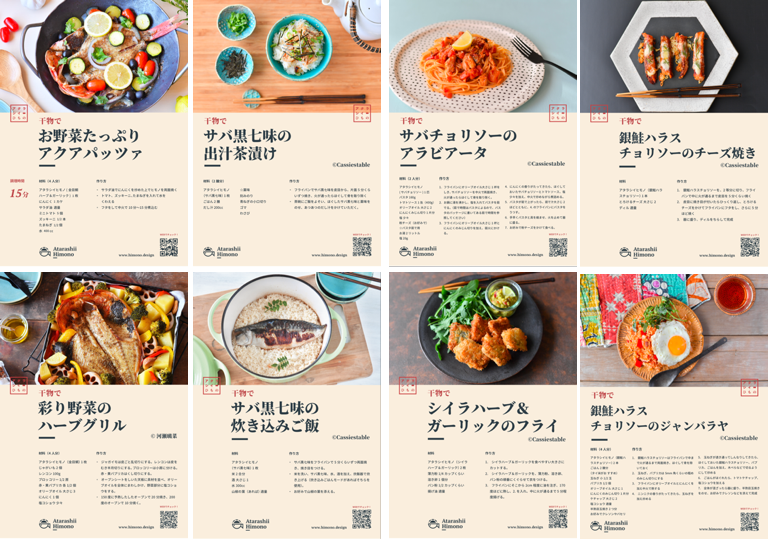 -Traditional dried fish recipe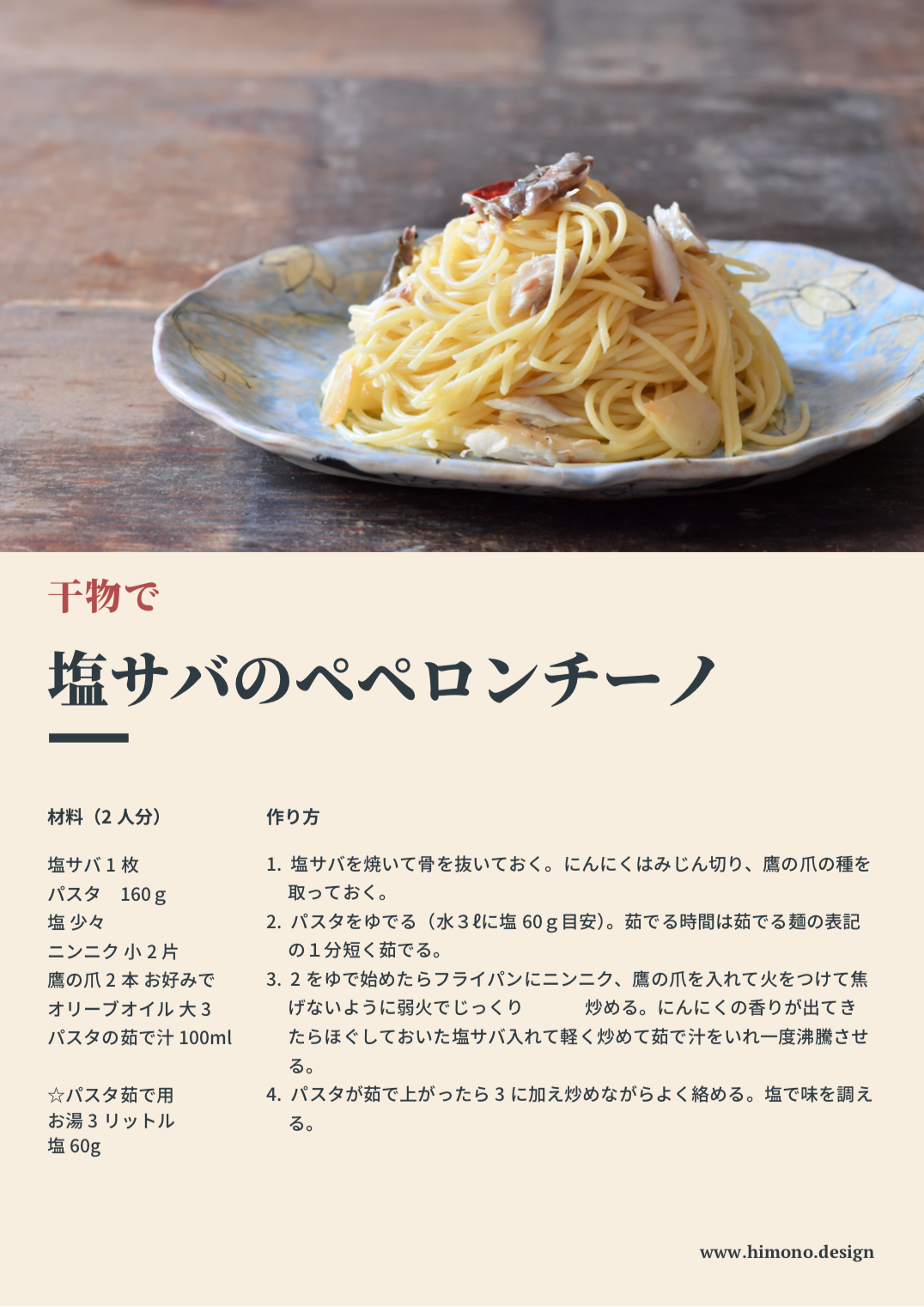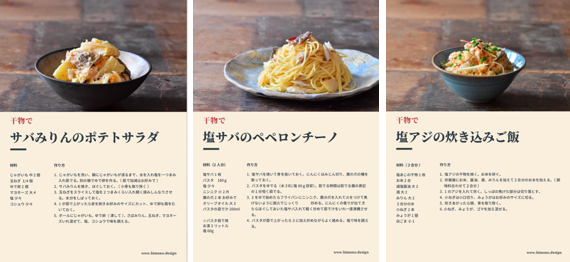 Content 03. Demonstration sale of Atarasishi hiigashi rice ball <br /> We will demonstrate and sell a rice ball like a tasteful bomb using an Atarasashihimono thing. In the shop, you can bake the fish and make a rice ball with a chef's special recipe. Please enjoy as a dish that makes the most of the taste of dried fish.
※The photograph is an image. It may differ from the offer contents of the day.
Content 04. Dried fish bread "Saba chorizo ​​sand" in collaboration with bricolage bread and company
Bricolage in Keyakizaka is a collaboration of three shops of different genres: Nishiyama's restaurant "Revelvesons", Osaka's Kita Shinchi bakery "Le Schcre Coeur" and Tomigaya's coffee shop "Fuglen Tokyo" It is a made bakery. By the hand of Bricolage loom Fuminobu chef, Atara Shii Himono is transformed into a delicious sandwich.
※The photograph is an image. It may differ from the offer contents of the day.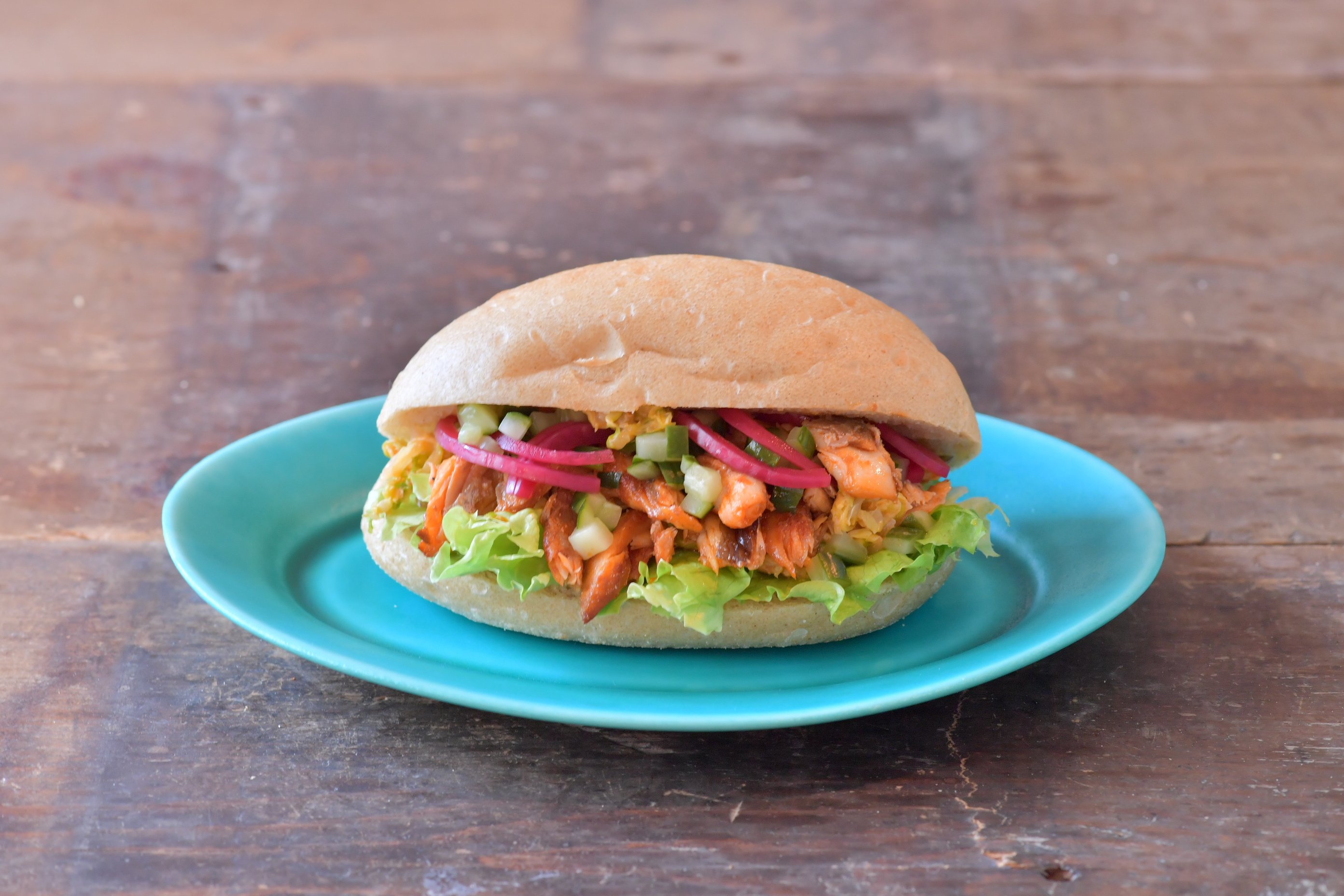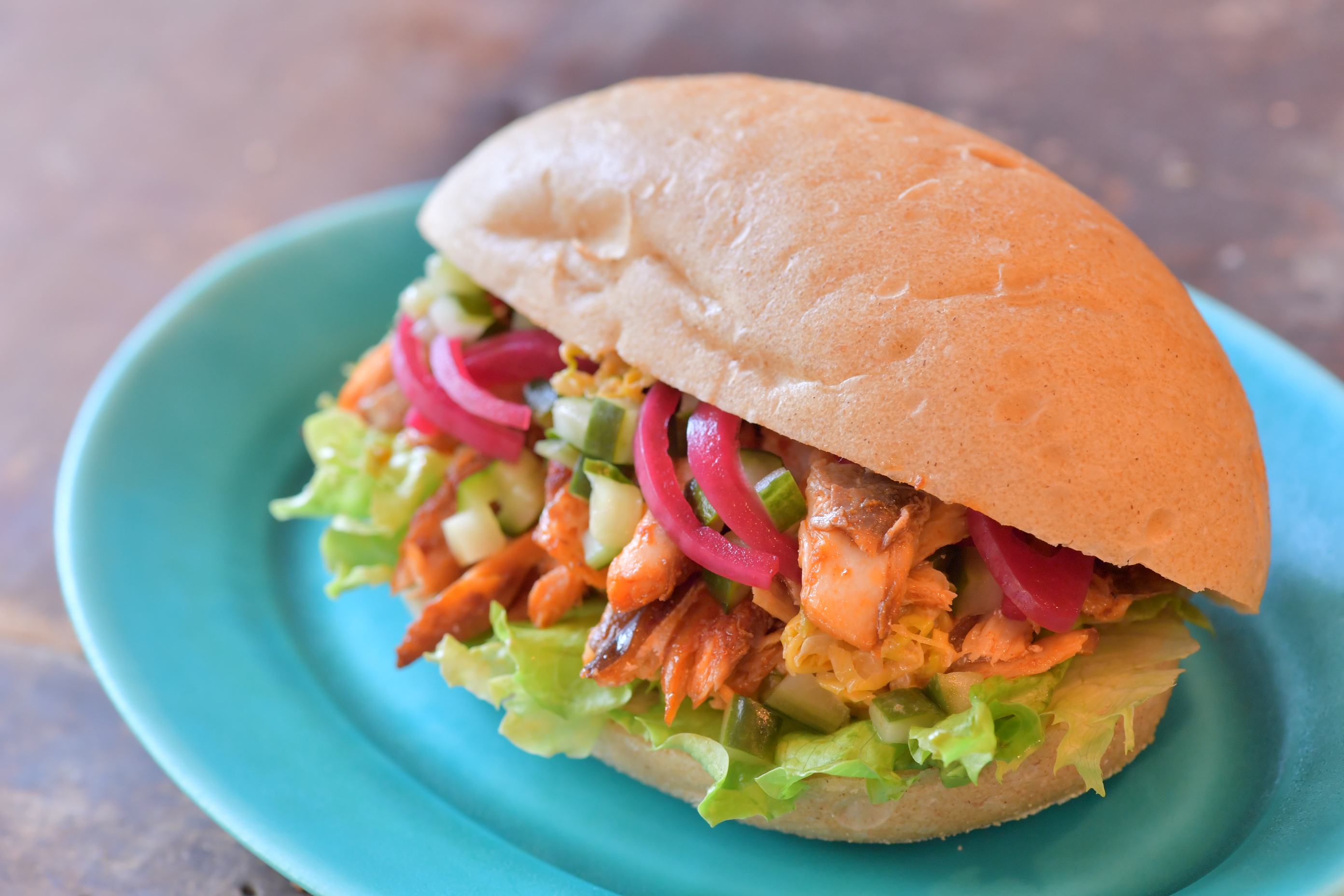 Atarashii Himono's Commitment-To combine traditional and innovative to dried dried fish atalassy standard-
1. Careful "preparation" to keep tradition
Eye-catching, washing, pickling, finishing, drying in the making of dried fish. I do not pull out any hand in those each process. The maker is a long-established dried-food shop fish tradition founded in 1890. The delicious thing about Atalashii is the result of traditional techniques that have been passed down from generation to generation.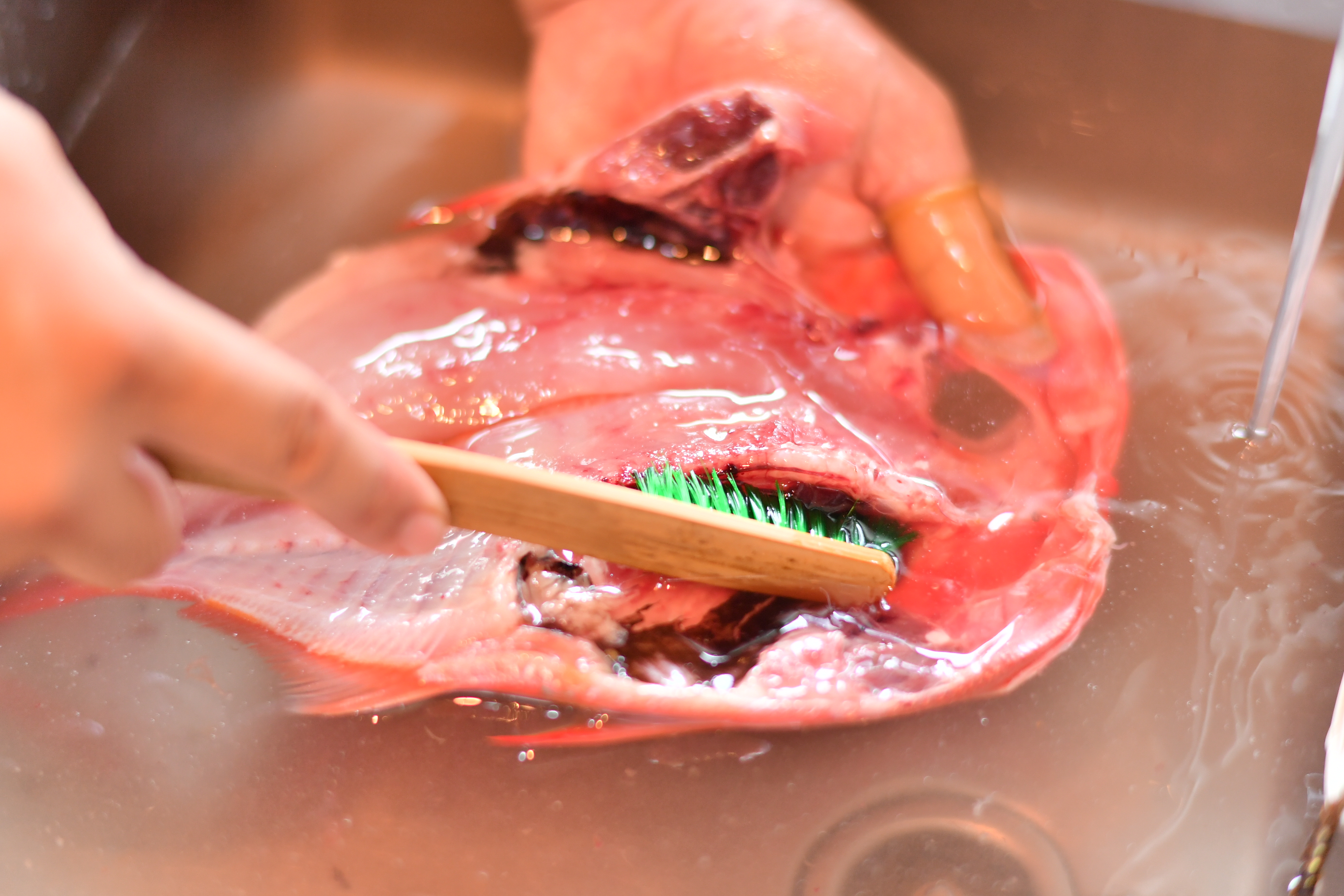 2. Fish grills are not used. So "not dirty"
Atlantic red fish is a Western-style dried fish that does not use grilled fish. The cooking is only a frying pan and an oven! So it's easy to clean up and take care of it. Free the hassle of cleaning the fish grill from the kitchen life.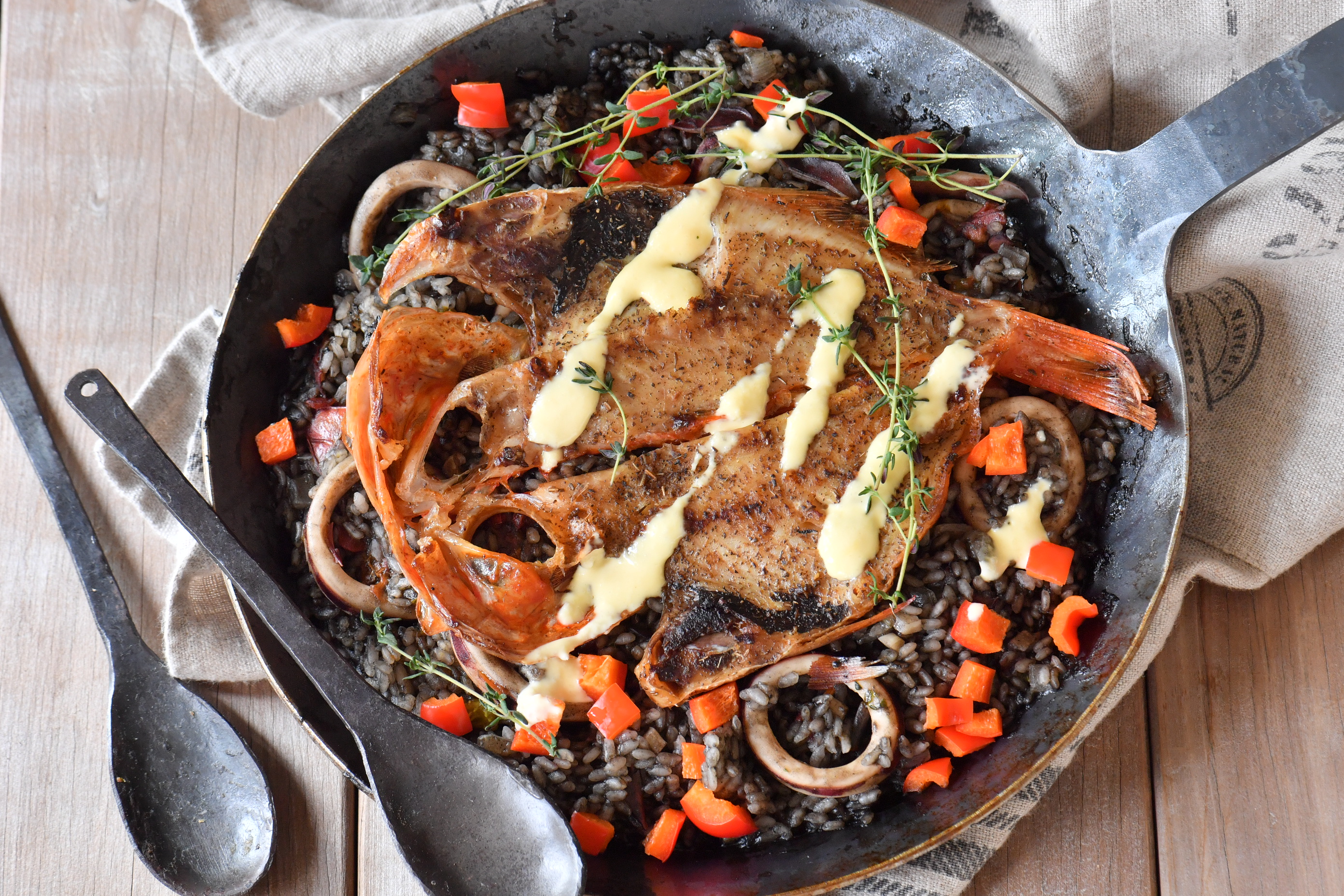 3. Reproduce the professional main dish in a short time
You can surprisingly reproduce professional-style dishes. All kinds of recipes of hilarious things can be cooked within 15 minutes. It is recommended for busy people as the main character of the table will be completed in no time.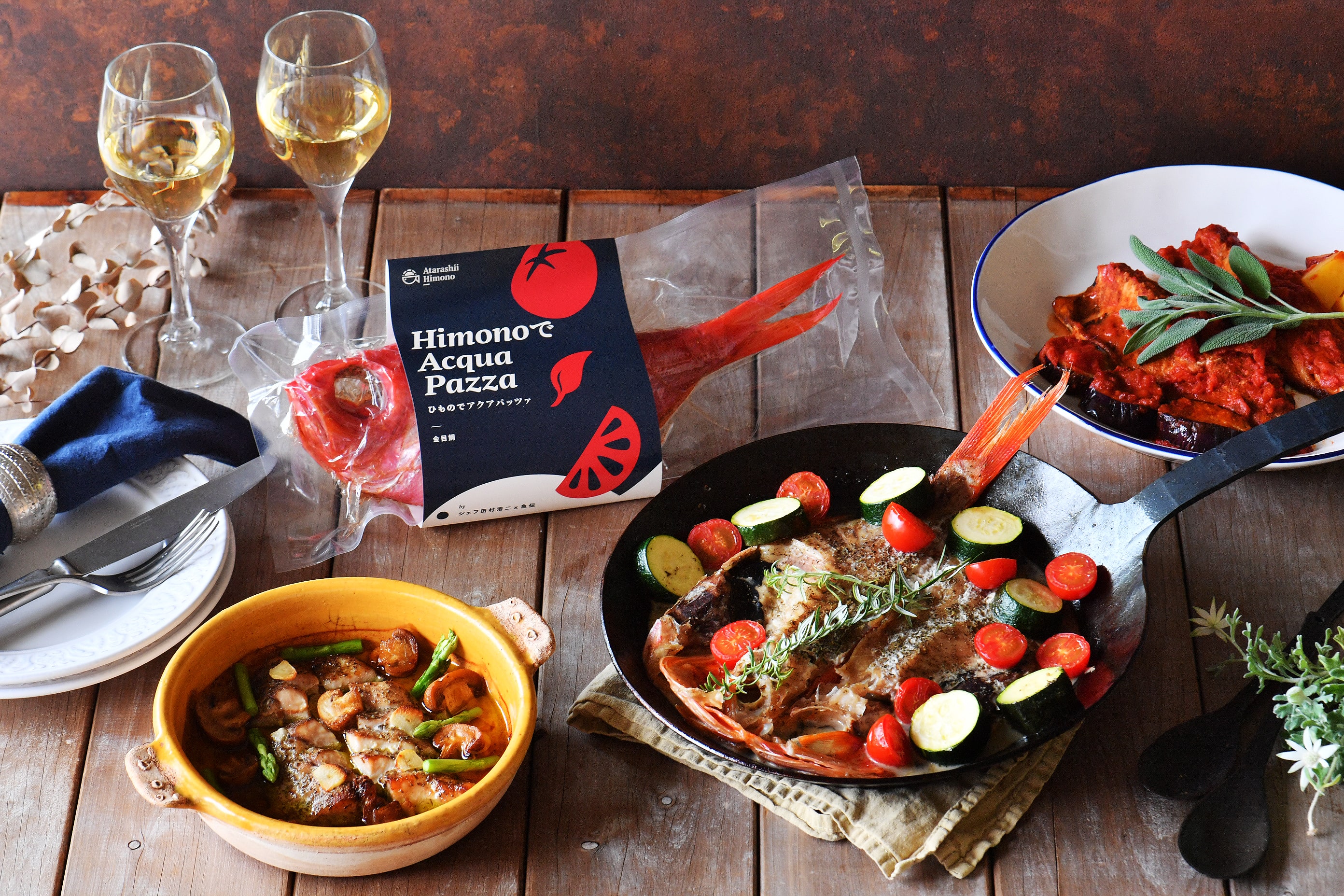 プ ロ Professional recipes here: https://himono.design/#recipe
Atarasishi Himono supervised chef profile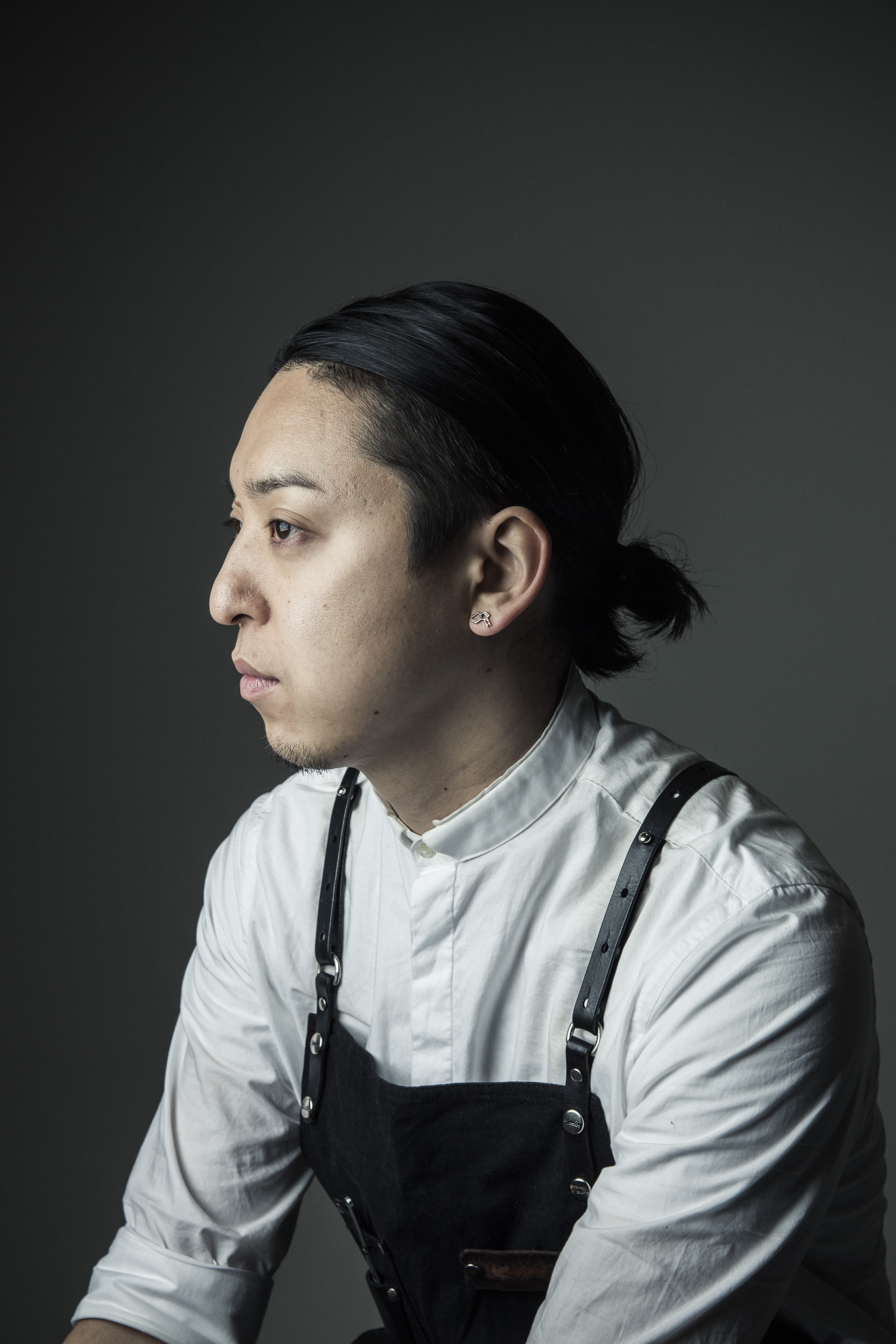 Tamura Koji (Tamura Koji)
Cook / Director of .science Inc. He returned to Japan after studying for 1 year at Menton "Mirazur (3 Michelin)" and Paris "Restaurant ES (1 Michelin)" in southern France. Became a "TIRPSE" chef since 2017. Received the young chef award of expectation in the French guidebook "Goemiyo" which makes a Michelin guide and a double. Participated in the establishment of .science Inc. in September 2017. Produced the beloved florist EDIBLE GARDEN and developed the ice cream FRAGLACE to taste the aroma. In the same year, the company introduced "L'aromatisane", an original blend aromatherapy that featured "Farm, Sow, Love" as its brand theme. The core of the food that you make is "scent", and we will send out products using "scent" not only in the restaurant but in various directions.
About dot science
dot science is a group of specialists working on food problem solving, built around chefs, marketers and scientists. With "FOOD VISIONING", we will try to solve problems while drawing the vision of the ideal "food". The meaning of "visioning" is to "look at the future of the changing world". It is the future of our "food" that various things are looking at from the ever-changing social environment. We want to explore such a future where producers who make good things can continue their business until 100 years later while changing it in a form that suits the times. The company's name "science" is a scientific knowledge body. This means an aggregation of individual professionals interspersed in each industry. Florist EDIBLE GARDEN to be eaten in October 2017. In January 2018, we released the "smelling aroma" ice cream brand "FRAGLACE".
■ EDIBLE GARDEN: https://ediblegarden.flowers/
■ FRAGLACE: https://fraglace.jp
■ THE OMOCHI https://theomochi.com/
■ THE ROSE https://therose.ediblegarden.flowers/
Company Overview Company Name: dot science Co., Ltd. Capital: 1,000,000 yen Address: 銀座 104-0061 Chuo-ku, Tokyo Ginza 3-chome 11 3rd Telephone number: 03-4540-4271
Representative director: Atsushi Ozawa homepage: https://foodvisioning.science/