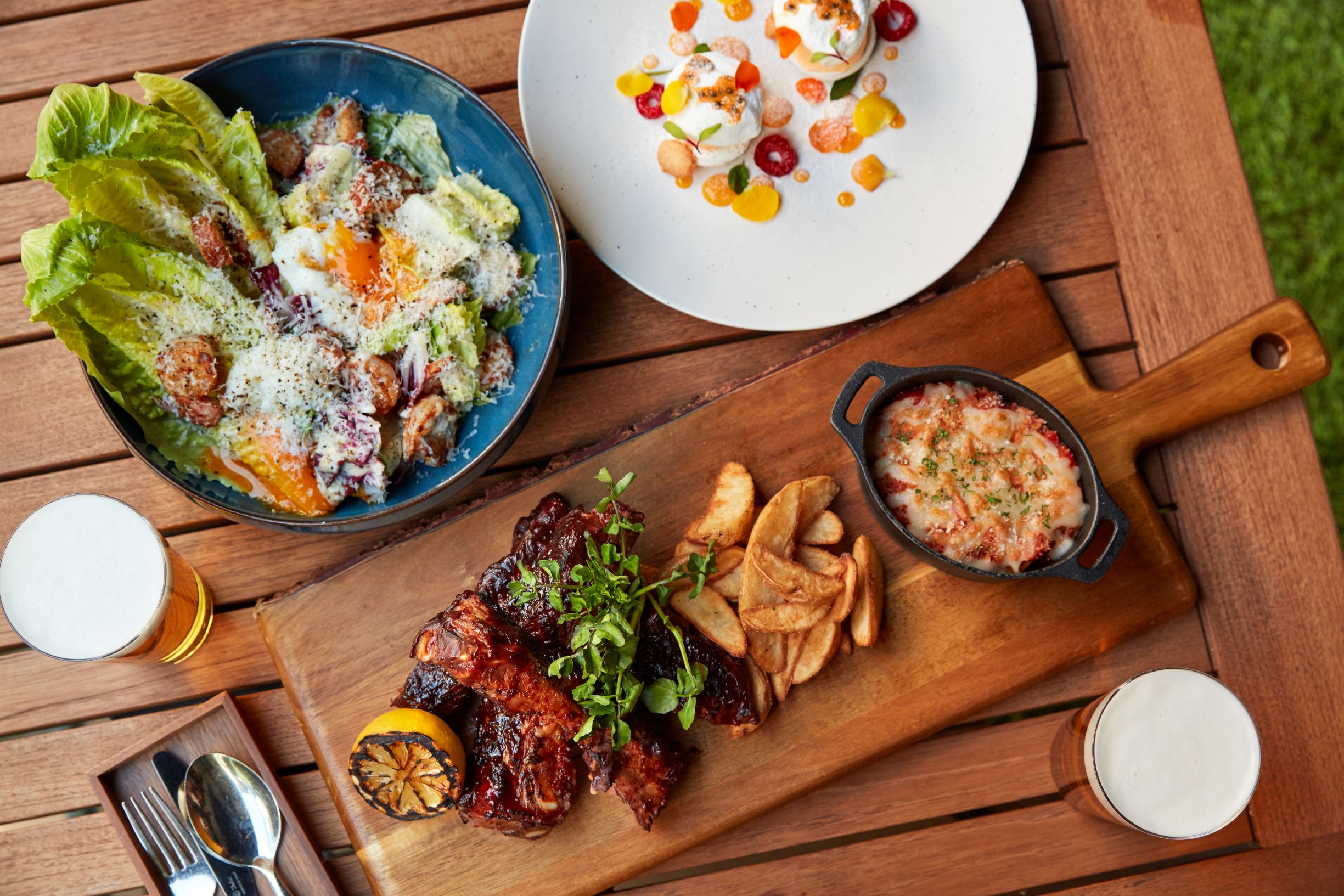 A lifestyle hotel brand located in Ginza Namiki-dori "NAMIKI 667" (URL: namiki 667. com) of "Hyatt Centric Ginza Tokyo" (URL: namiki 667. We will hold "NAMIKI Beer Terrace" where you can enjoy it with All You Can Drink (AYCD). In addition, we offer a menu to enjoy the summer, including cocktails with summer-only peppers, which are served in the Bar Bar & Lounge Lounge.
NAMIKI Beer Terrace
---
---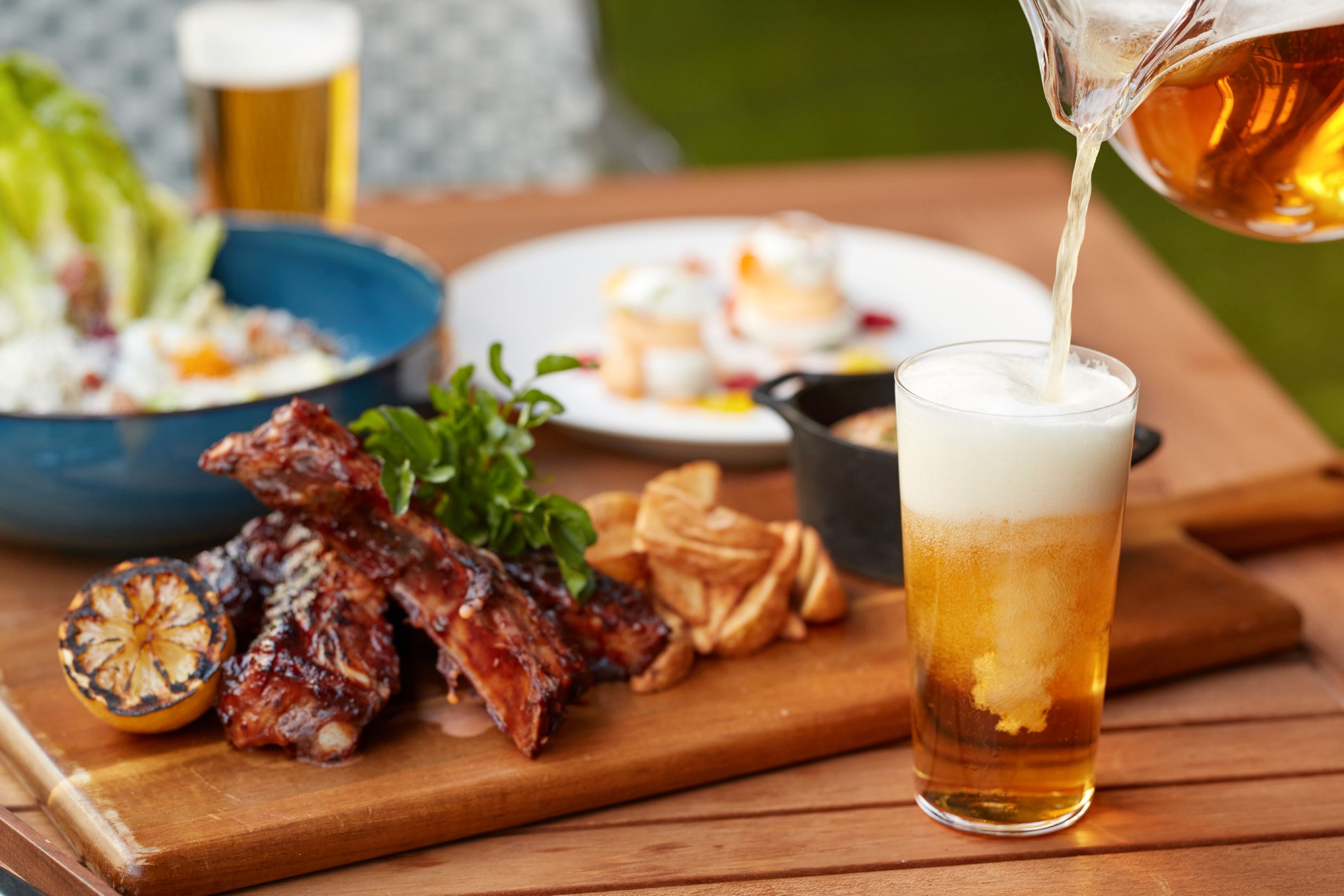 "NAMIKI Beer Terrace" will be released this year, which enjoys a well-chilled draft all-you-can drink (AYCD) and dishes prepared by the chef who matches the beer on a lawn terrace where the greens are comfortable. At the meeting that also served as an anniversary, there is also an effect that offers letters by putting on letters in the beautiful bubbles "Shin bubble". You can also choose sparkling wine, red and white wine, and soft drinks. The dishes are sauteed Cajun Shrimp and Caesar salad of romaine lettuce with plenty of parmesan cheese, and the main dish is a chef specializing in Edo sweet potato made from Tokyo, Kikkogo whole soybean soy sauce, etc. Specially made special made TOKYO TOKYO barbecue sauce We will deliver the seasoned domestic pork spare ribs in a signature oven with fragrant roast. For dessert, the popular pablova is finished with tropical fruits using tropical fruits, mango and passion fruit. Even in places where you can feel the feeling of luxury, such as terrace seats facing Namiki-dori in Ginza, you can feel free to enjoy it in a variety of ways, such as paying a hot spring with a business associate, a girls' association, or a date.
【drink】
Draft beer, sparkling wine, wine (red and white), soft drink ※ We provide Shinho art to those using it on the anniversary. Please inquire at the time of booking.
・ Romaine lettuce Caesar salad Cajun shrimps Baton croutons Hot spring egg parmesan cheese ・ Bake of domestic pork spare ribs TOKYO barbecue sauce Tokyo barbecue Edo sweet potato Kikogogo whole soybean soy sauce Tokiha sauce ・ French fries mix herb ・ Latateuille and mozzarella cheese gratin ・ passion fruit and Pablova of Mango 【Available price】
¥ 5,500 (2-hour system)
【Provision period】
Monday, July 1, 2019-mid-September 【Offer time】
14:30-22:00 (LO 21:00)
【Detail ・ Reservation】
http://bit.ly/NAMIKIBeerTerrace2019
※ Reservation required from 2 people ※ We will add 15% service fee and 8% consumption tax to the above price. Menu may change due to the situation of stocking
Summer cocktail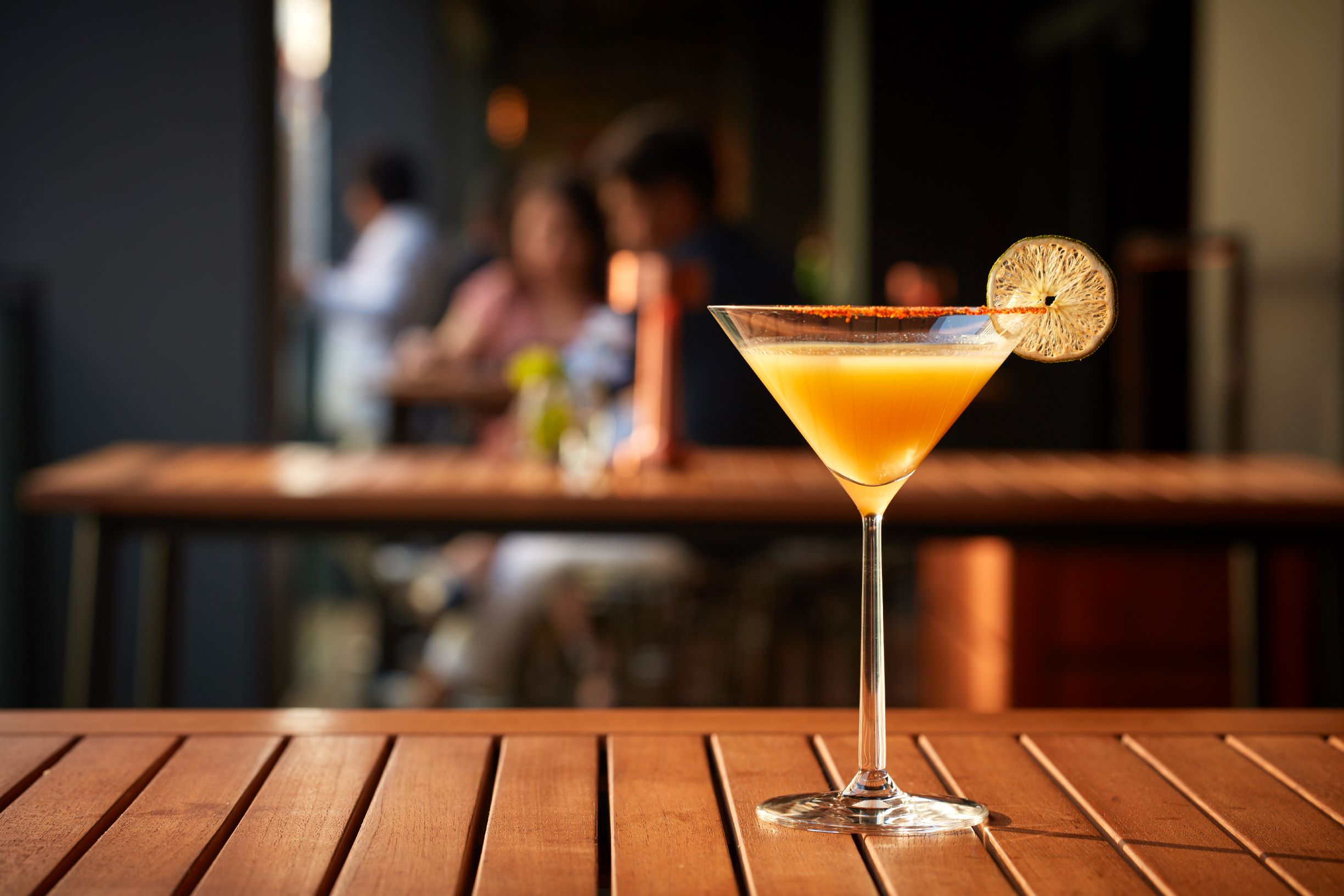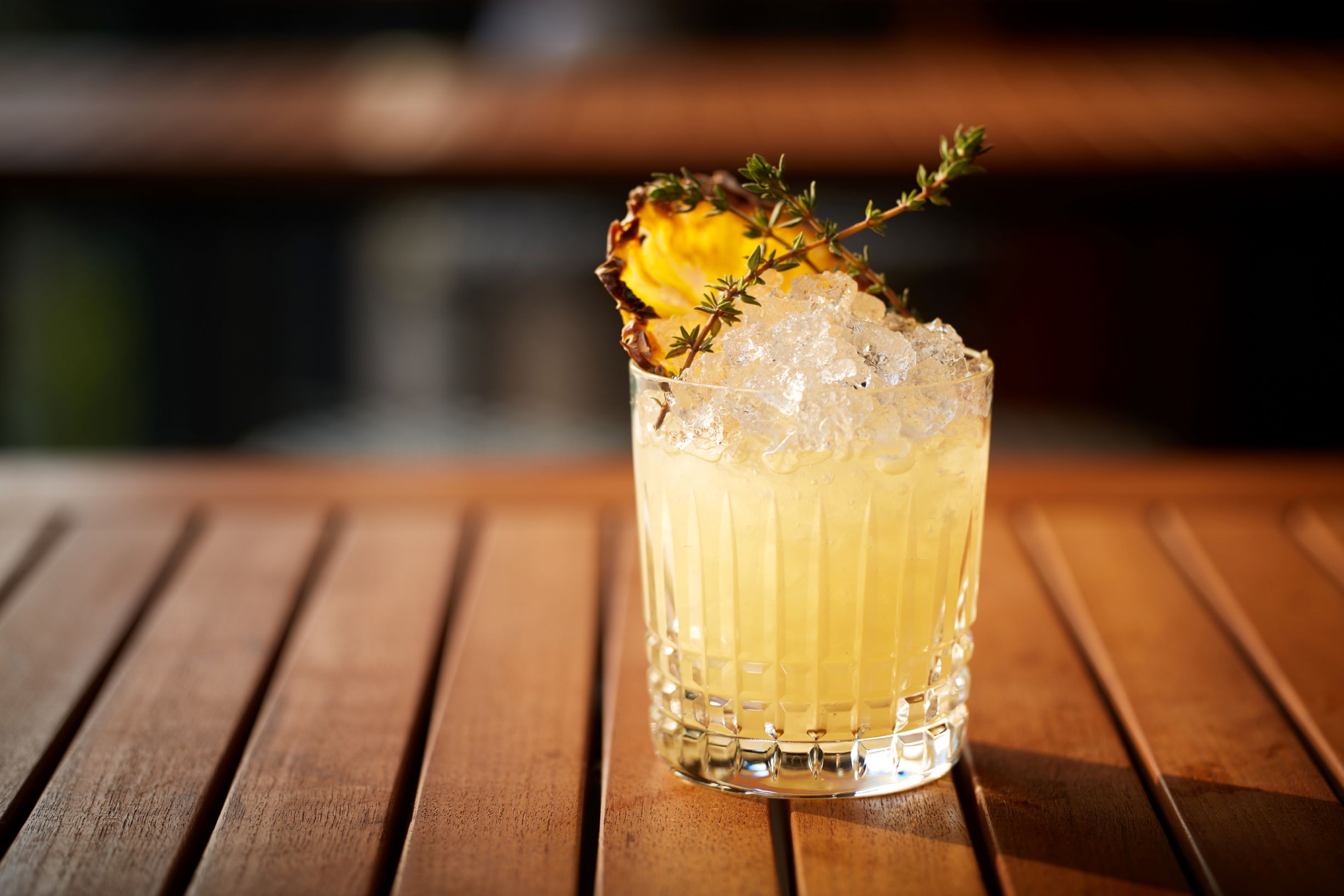 A summer cocktail produced by bartender Inoue Yutaro, who pursues visuals and designs cocktails full of passion. Hotter than Summer perfectly matches the rich sweetness of mango and the hotness of chili pepper using tequila pickled in chili pepper. And a Mojito style cocktail Summer Thyme Mojito, where the puree of mixed fruit and puree from roasted pine to lamb brings out the taste, and the refreshing scent of fresh time relaxes. Natural sweetness and lush juice itself and homemade dry fruits with accents are also available.
【Offer price】
¥ 1,400
【Provision period】
Monday, July 1, 2019-Friday, August 30
【Offer time】
11:00-23:30
※ 15% service charge and 8% consumption tax will be added to the above price. Menu may change due to the situation of stocking
About NAMIKI 667 "NAMIKI 667" offers oven dishes created from the unique approach of the chef chef Hayasaka Shingo and his creative dishes with a world-wide view.
■ Facility name
NAMIKI 667
■ Location 6-6-7 Ginza, Chuo-ku, Tokyo Hyatt Centric Ginza Tokyo ■ General Chef Shogo Hayasaka (Hayasaka Shingo)
■ TEL
Reservation / Inquiry 03-6837-1300 (hours from 10:00 to 22:00)
■ URL
namiki 667.com
■ Business hours:
【Dining】
Breakfast: 7:00-11:00 (Buffet close 10:30)
Lunch: 11:30-14:30 (LO 14:00) / Dinner: 18:00-22:00 (LO 21: 00)
【Bar & Lounge】 11:00-24:00
■ The number of seats 【Dining】 102 seats / Private dining room: 2 24 seats / Terrace seats: 42 seats 【Bar & Lounge】 Counter 44 seats / Lounge seating: 22 seats / terrace seats: 12 seats ※ March 28, 2019 More booth space was created for business and private use, creating a more complete space.
【Dining area】
A lively, warm food with a rich sense of liveness, including a show kitchen full of liveliness, a savory scent with a tickling nose from a large oven, and plenty of seasonal ingredients and seasonings from Tokyo. I will invite you. The terrace along the tree-lined street, which is about 40 meters away, offers a glimpse of the ever-changing landscape of Ginza over time and season. Approximately 86 m2 of private dining room (private room) and multifunction area are also suitable for small events and parties. It can be used in a wide range of applications. The bold, open-looking artwork with typographic characters as the motif and the interior incorporating various materials such as Ginza where various people come and go creates an exceptional space.
【Bar & Lounge area】
When you get off the elevator on the 3rd floor, you will immediately see the bar counter with a total length of about 7m and a bright red carpet with a striking red staircase leading to the 4th floor. The bar menu includes cutlet sandwiches, Japanese beef burgers, seasonal parfaits, and many other foods and desserts where the chief chef Hayasaka's commitment and sensitivity are everywhere. Head bartender Kazuya Nishimura offers cocktails that offer design and enjoyment of ingredients, including unique and creative signature cocktails that symbolize Japanese taste. "NAMIKI 5 to 7" happy hour is held from 5 pm to 7 pm. The signature cocktails, beers, glass wines, etc. created and popular at the time of opening can be enjoyed freely for ¥ 600. Every Thursday and Friday night, DJs active in clubs and bars in the city appear. A soothing sound with a special cocktail.
---