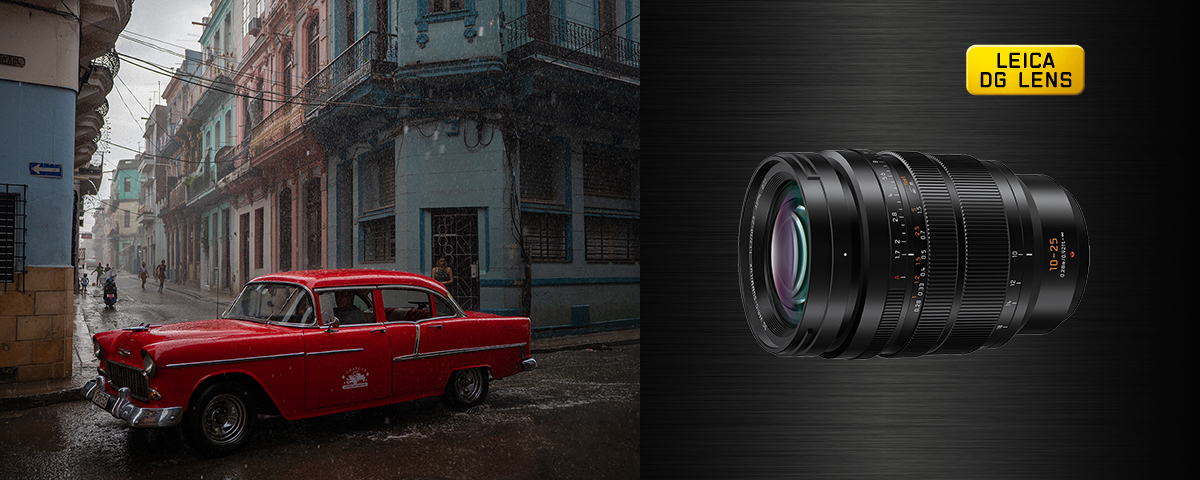 Interchangeable Lens LEICA DG VARIO-SUMMILUX 10-25mm for Micro Four Thirds
LUMIX has announced development of "PHOTOKINA" overseas in October 2018, and it is finally time to exchange interchangeable lens "LEICA DG VARIO-SUMMILUX 10-25 mm / F 1.7 ASPH." (Part number: H-X1025) for micro Four Thirds It will be released on August 22, 2019.
Therefore, in addition to the touch & try that you can try "H-X1025" earlier than anywhere, we invite photographer Koji Ueda, and we will have the attractiveness of both still images and videos while mixing pictures taken in Cuba We will hold a talk event at LUMIX GINZA TOKYO on Sat.
---
---
▼ Event page
https://lumix-ginza.jp/seminar/
▼ LEICA DG VARIO-SUMMILUX 10-25 mm / F 1.7 ASPH. (Part number: H-X1025) Product page
https://panasonic.jp/dc/lens/products/leica_dg_vario_summilux_10-25.html
▼ Date: June 8 (Saturday)
<First time>
・ 13: 00 ~ 14: 00 【Seminar】
・ 14: 00-15: 30 [touch & try]
Second time
・ 15: 30 ~ 16: 30 【Seminar】
・ 16: 30-17: 30 [Touch & Try]
※ Capacity (no advance application required)
【Seminar】 Each time 15 people (If full, it is possible to attend by watching)
【Touch & Try】 There is no limit
▼ Lecturer: <Photographer> Mr. Koji Ueda
▼ Place: LUMIX GINZA TOKYO 1F


▼ LUMIX GINZA TOKYO
https://lumix-ginza.jp/
▼ LEICA DG VARIO-SUMMILUX 10-25 mm / F 1.7 ASPH. (Part number: H-X1025) is the world's first (※ 1), a new-generation standard zoom lens that achieves an aperture value of 1.7 over the entire zoom range. In addition to the brightness of F1.7 "SUMMILUX", one single lens covers the focal length equivalent to five single focus lenses from super wide-angle to standard area, so excellent depiction performance in both still and moving images -Demonstrate high mobility.
* 1: As an interchangeable lens digital camera. It will be released on August 22, 2019.
https://panasonic.jp/dc/lens/products/leica_dg_vario_summilux_10-25.html