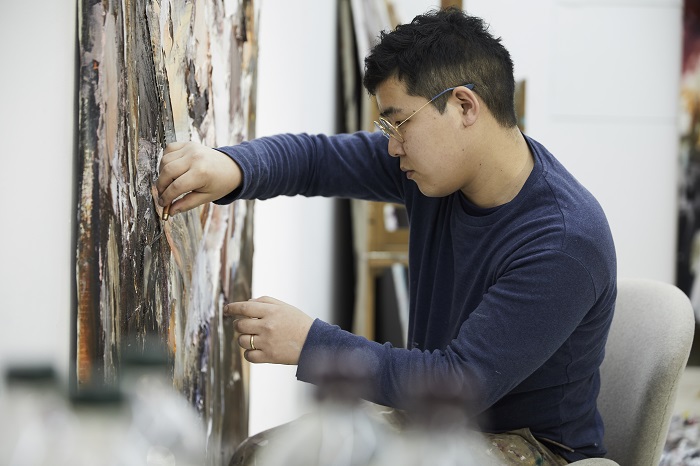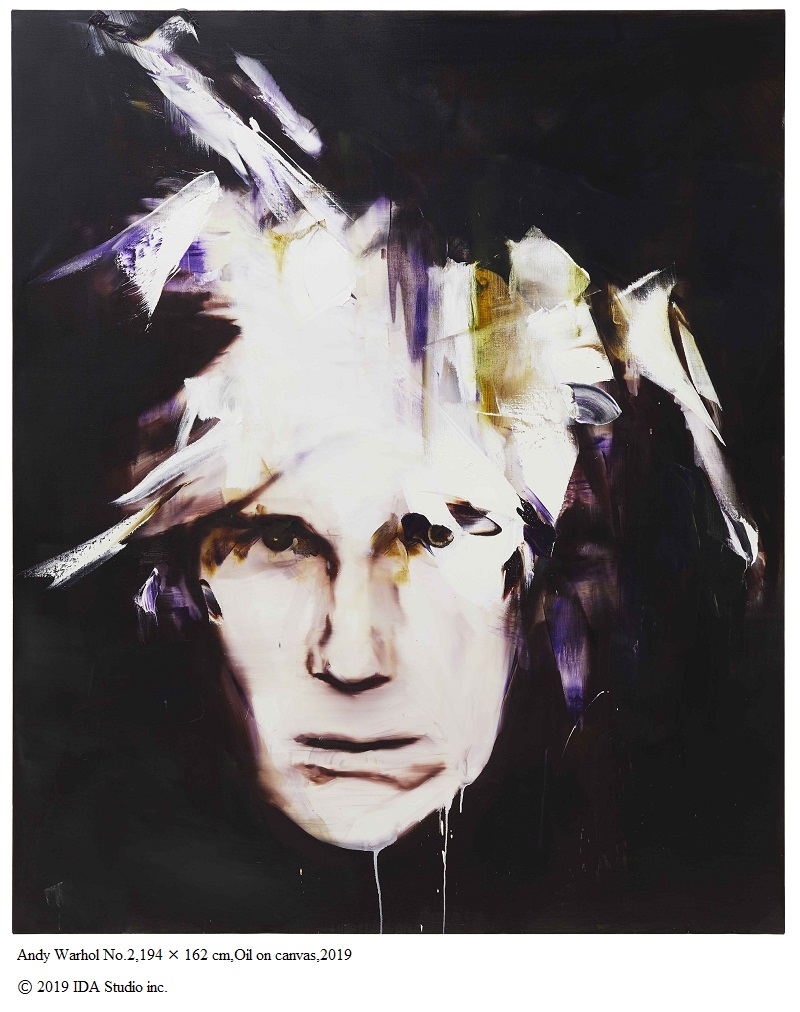 Details link https://store.tsite.jp/ginza/event/art/7127-1120170529.html
---
---
This time from June 25 (Tuesday) to July 7 (Sun. 2019) at the event space "GINZA ATRIUM" (Ginza Atrium) in the store at Ginza Saya in Ginza SIX (Ginza, Chuo-ku) , Ida Yukimasa exhibition "Portraits" will be held.
Mr. Ida graduated from Tokyo University of the Arts in 2019. While at school, he has been active in a wide range of fields, including the Nawa Ryohei Award at the CAF Award sponsored by the Foundation for Contemporary Art launched by ZOZO President and CEO Tosaku Maezawa. In this exhibition, in addition to oil paintings and three-dimensional works, we will display a series of silkscreen works that will be first presented.
Mr. Ida has had a strong interest in "people" since the beginning of his debut, and has continued to produce the "Portrait" series, with the main concept at any one time. We talk about wanting to pass through the filter of the moment that it encounters alive in the moment of "now" which never meets again. And, through the work, by simultaneously projecting the event itself from the past to the present on the screen at the same time, we continue to ask the mysterious thing of the existence of the other. Please have a close look at "Portrait" expressed by Mr. Ida.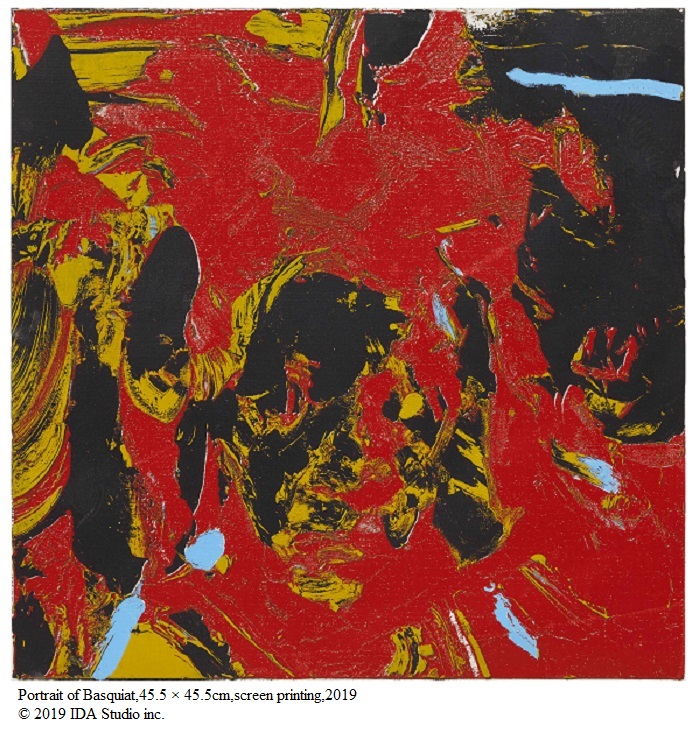 "Art handbook" editor in chief Iwashima comment <br /> Mr. Koda Ida won a competition in his school days, received a call from a big collector, and was selected as "30 UNDER 30 JAPAN" from Forbes JAPAN in 2018. It is a young and leading artist.
However, compared to his fame, there were not many opportunities to be told about his work because the presentations in Japan were limited. In this long-awaited solo exhibition in Japan, "Portrait", the main theme of Mr. Ida, is lined up.
What did Mr. Ida face in the night time of a solitary atelier away from the noise and noise of the surrounding area? I would like to confirm its worth with this eye.
Outline of the exhibition
Koda Ida Exhibition Portraits
Session period June 25 (Tuesday) to July 7 (Sun)
Time 11: 00-22: 30 (last day only 11: 00-20: 00)
Place Ginza Yodoya bookstore GINZA ATRIUM (6-10-1 Ginza, Chuo-ku, Tokyo GINZA SIX 6F)
Sponsored by Ginza Ashiya Bookstore co-sponsored / cooperated
Remarks Admission fee free contact: 03-3575-7755
URL https://store.tsite.jp/ginza/event/art/7127-1120170529.html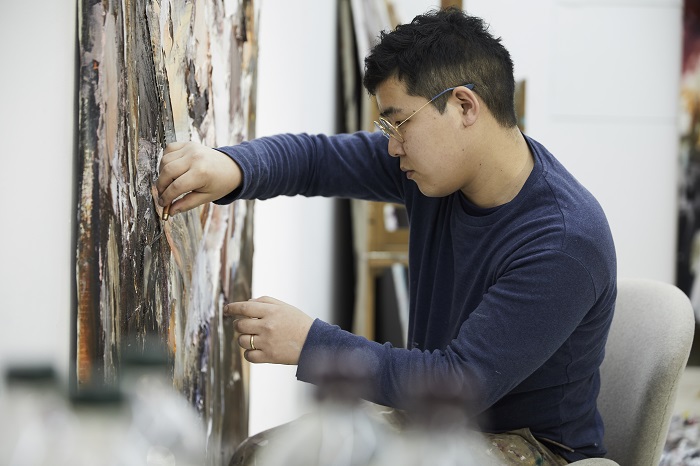 Yukimasa Ida
Born in Tottori Prefecture in 1990.
Master of Arts at Tokyo University of the Arts, Tokyo University of the Arts 2019 Completed oil painting.
At the VOCA Exhibition 2016, he received the Ryohei Nawa Award at the CAF Award sponsored by the Foundation for Contemporary Art, launched by ZOZO President and CEO Tosaku Maezawa. Participated in the 2017 Leonardo DiCaprio Foundation Auction with the youngest. Held a solo exhibition in Paris in 2018 and 2019 in Beijing. We are active in the world based in Tokyo. https://yukimasaida.net/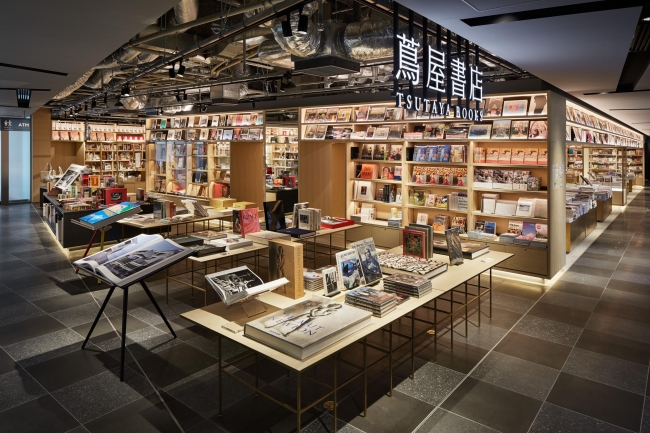 Ginza Yodoya Bookstore <br /> Connect art and Japanese culture and living through books and propose "living with art".
There is also a café and gallery where you can drink coffee while viewing art and opening an art book. We have prepared a space where you can spend time enjoying art.
Address: 〒 104-0061 Ginza 6-chome, Chuo-ku, Tokyo 10-1 GINZA SIX 6F
Phone number: 03-3575-7755 (representative)
Opening hours: 9:00 to 23:30 (no fixed holidays)
Website: https://store.tsite.jp/ginza/
Facebook: https://www.facebook.com/GINZA.TSUTAYABOOKS
Twitter: https://twitter.com/GINZA_TSUTAYA
Instagram: https://www.instagram.com/ginza_tsutayabooks/
Online shop: https://store.tsite.jp/
---