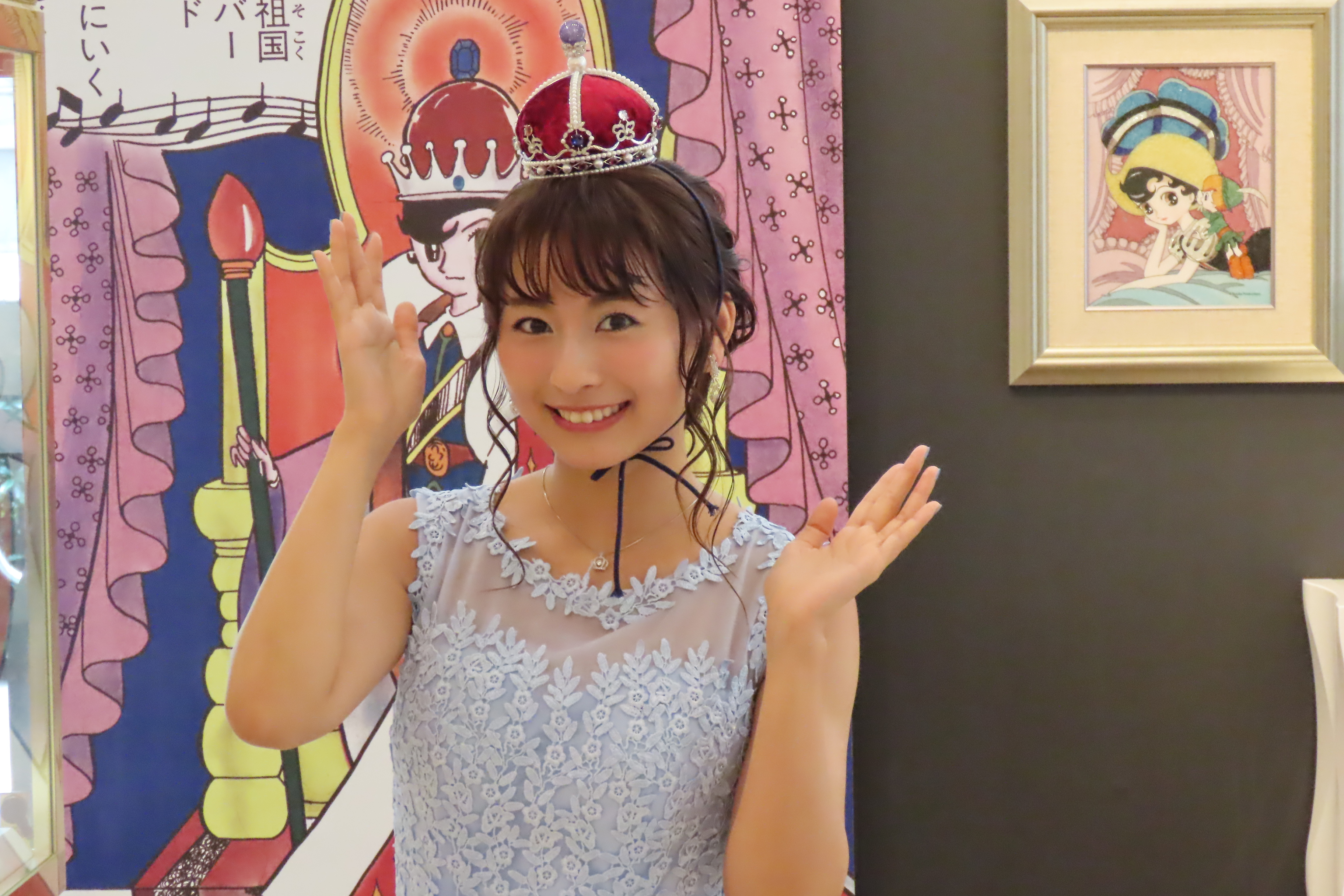 "Jewelry Painting®" drawn from gemstones and with an everlasting glow.
At IDC OTSUKA Ginza Main Store, "The only masterpiece of the masterpiece is the world's only everlasting jewelery painting ® exhibition" , featuring the world's only jewelery painting® by the co-starring of popular characters × skilled jewelers. It will be held from June 22 (Saturday) on June 30 (Sun) for 9 days.
What is Jewelry Painting®?
"Jewelry Painting®", a registered trademark of Jewelry Camine Co., Ltd., is a special painting drawn on a gemstone as a material except for outlines. The production time for one painting is about 3 months, as skilled craftsmen hand-paint one by one and produce them manually. You can see that tremendous effort is being poured into the fact that the details are broken into gems and then put into powder form.
---
---
The biggest feature of "jewelry painting ®" is that it does not deteriorate. Usually, paintings are sensitive to heat and ultraviolet light, but natural stone is a material that makes them fade away, and their radiance does not change over time. Also, all works are hand-crafted by craftsmen, so their radiance is different. Jewelery paintings® keep their radiance forever, even though they are unique.
Popular characters drawn by Jewelry Painting®
A large number of jewelry paintings® by popular characters that everyone has become familiar with, such as Black Jack, Atom, Ranma, Hello Kitty, etc., are displayed in the hall.
In addition, at the corner where the works of Ikeda Riyoko are on display, the autographed "Versailles rose paintings®" is sold in limited quantities. The price range is 29,800 yen to 1680,000 yen. It seems that the world-limited serial number is attached to the size of XS or more, and it is a valuable opportunity to obtain "one only in the world" jewelry painting ®.
In the "Sapphire Princess Crown" Coronation ceremony, the subject Ron Monroe appeared!
The "Sapphire Princess Crown", the image of what Sapphire Princess wears on the Tezuka Osamu masterpiece "Ribbon Knight", appears for the first time in the Tokyo area. It will be open to the public on Saturdays and Sundays only. This crown was produced at the request of Tezuka Productions, and the mark sapphire of market value 300 million yen and 67 carats that was mined in the own mine of Jewelry Kamine Co., Ltd. in Sri Lanka is shining with a great brilliance.
Sapphire to be seen in the near, like the deep sea, like the universe …. It will be drawn in involuntarily to the mystery.
At the coronation ceremony held prior to the release of the "Sapphire Princess Crown", the grand prix won in a large-scale audition program in China, and talented subject Ron Monroe appeared to be "too cute" on SNS and TV .
Ron Monroe's impressive appearance is clean. The moment I wore a 300 million yen "Sapphire Princess Crown" was a state of pounding, but in the end it showed me a smile that could be played.
"When I think about the background and value of this crown, it feels like the weight is felt, and I was blessed with a very valuable opportunity. And, among the top sapphires, a big star It looks like it shines, it was really beautiful and I wanted to see it forever. "
He commented that he was intrigued by the Japanese cartoon characters he saw for the first time.
---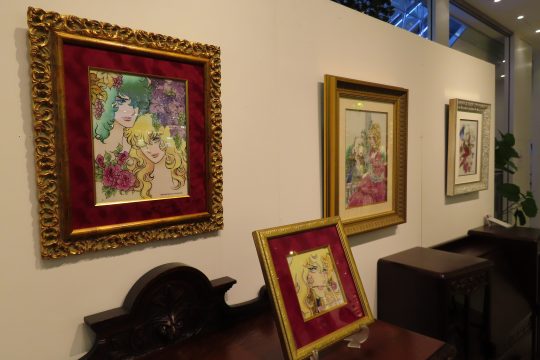 Popular characters that are loved for a long time, beyond generations. Jewelery Painting® is what gives them, literally, an "eternal glow".
The exhibition period is from June 22 (Sat) to June 30 (Sun). People who like gems and anime fans alike. Please come and see this opportunity!
Outline of the event
Exhibition name
The only jewelry painting exhibition in the world
Session
Saturday, June 22, 2019-Sunday, June 30
10:30 to 19:00
Venue
IDC OTSUKA Ginza Main Store 1F
Overview
80 pieces of jewelry paintings Rose of Versailles Rieko Ikeda work / Osamu Tezuka work / Rumiko Warudo Rumiko Takahashi work /
Sanrio character / Miffy / PEANUTS (Snoopy) / Japonism
Official site
https://www.idc-otsuka.jp/showroom/ginza/fair/event2.html