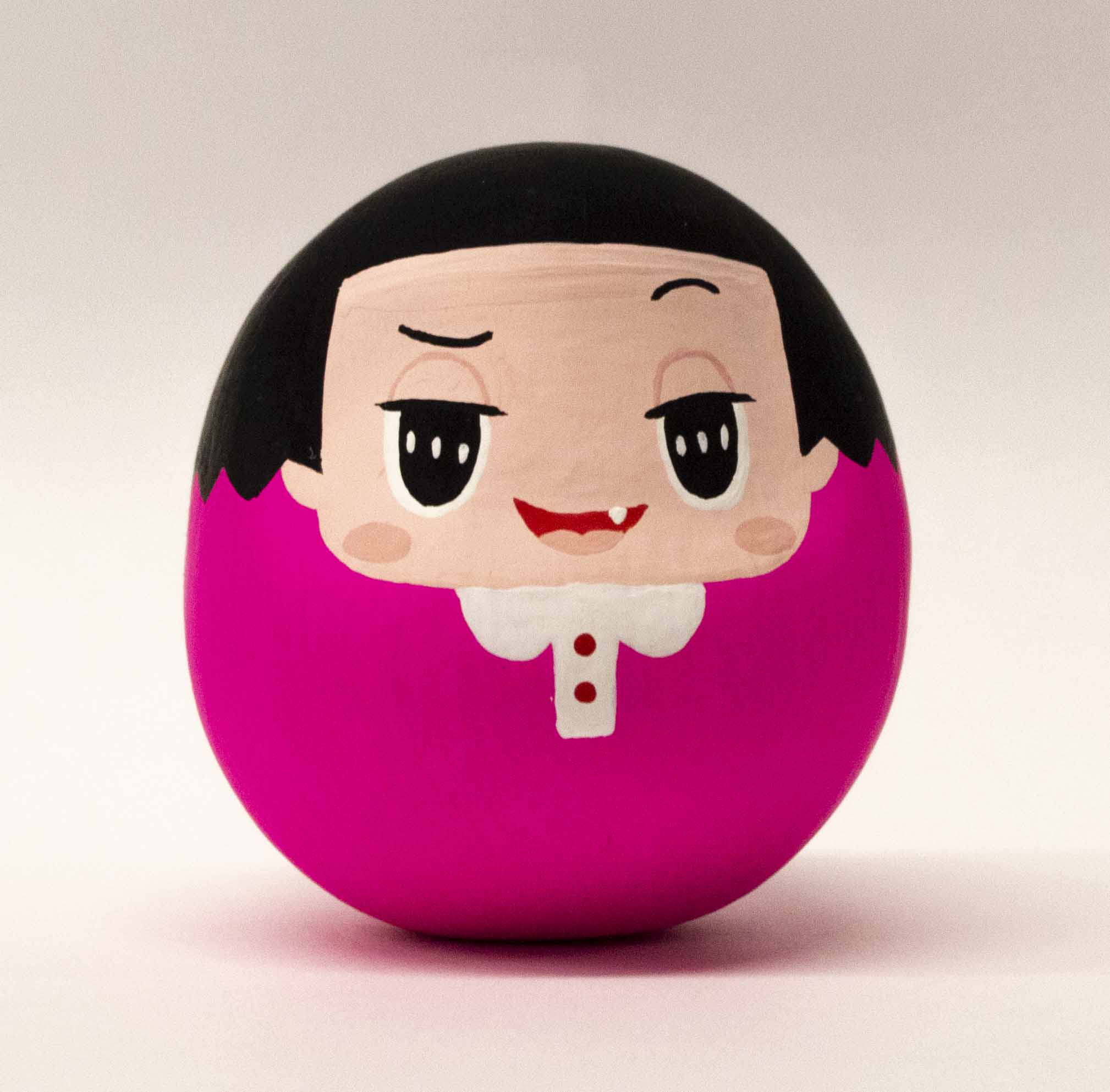 The original brand "Hanjiro" of Shirakawa Daruma Sohonpo, which boasts a history of about 300 years, will be scolded by Chico! The collaboration between Chiko-chan and Chiko-chan Daruma will be held at Matsuya Ginza 8F Event Square between June 28 and July 8, 2019. We will sell at.
---
---
[Product Features]
It is scolded by the original brand "Hanjiro" of Shirakawa Daruma Sohonpo that boasts a history of about 300 years and Chico-chan! This product, which Chiko-chan collaborated, is Shirakawa Daruma that has been created by artisans one by one, making use of Japanese tradition and superior technology. The size is 45mm palm size and it is recommended to brighten the atmosphere of the room. It is a collaboration product that can be proud of the world in which the representative characters of modern times and the fortunes representing traditional crafts have been fused.
[Product Summary]
Name: Chiko-chan Daruma Price: 1,280 yen (excluding tax)
Size: Length 45 mm × width 40 mm
Venue: Matsuya Ginza 8th Floor Event Square Period: June 28 (Fri)-July 8 (Mon) 2019 20 days a week
※ We may end sale when we reach the number of preparations.
※ Product specifications may be changed without notice.
※ Products posted are handmade and may differ slightly from actual products.
[Overview of "HANJIRO"]
Hanjiro is a brand of up-and-coming brand that the 14th generation of Shirakawa Daruma Sogo Honpo, Takara Watanabe, deals with catch copies of "Traditional crafts are reborn by design". Hanjiro delivers a Japanese language culture that is more "cute cool" and "I want this!"
Operating company: Shirakawa Daruma General Honpo Representative: Representative director Watanabe Moriei Location: 〒 961-0907 Yokocho, Shirakawa City, Fukushima Prefecture
Establishment: Edo period end business contents: Production, sale of daruma
URL: http://www.hanjiro.co.jp
[Summary of "Shirakawa Daruma Sohonpo"]
As a long-established Daruma store that has been established for about 300 years, it is the industry's largest manufacturer company that manufactures and sells folk crafts centered on Daruma. In recent years, we have high technology and flexible response capabilities, such as manufacturing of collaboration products with each company and manufacturing of various other products. At Shirakawa Daruma Sohonpo we want to be a familiar Daruma store for everyone interested in Shirakawa Daruma.
---