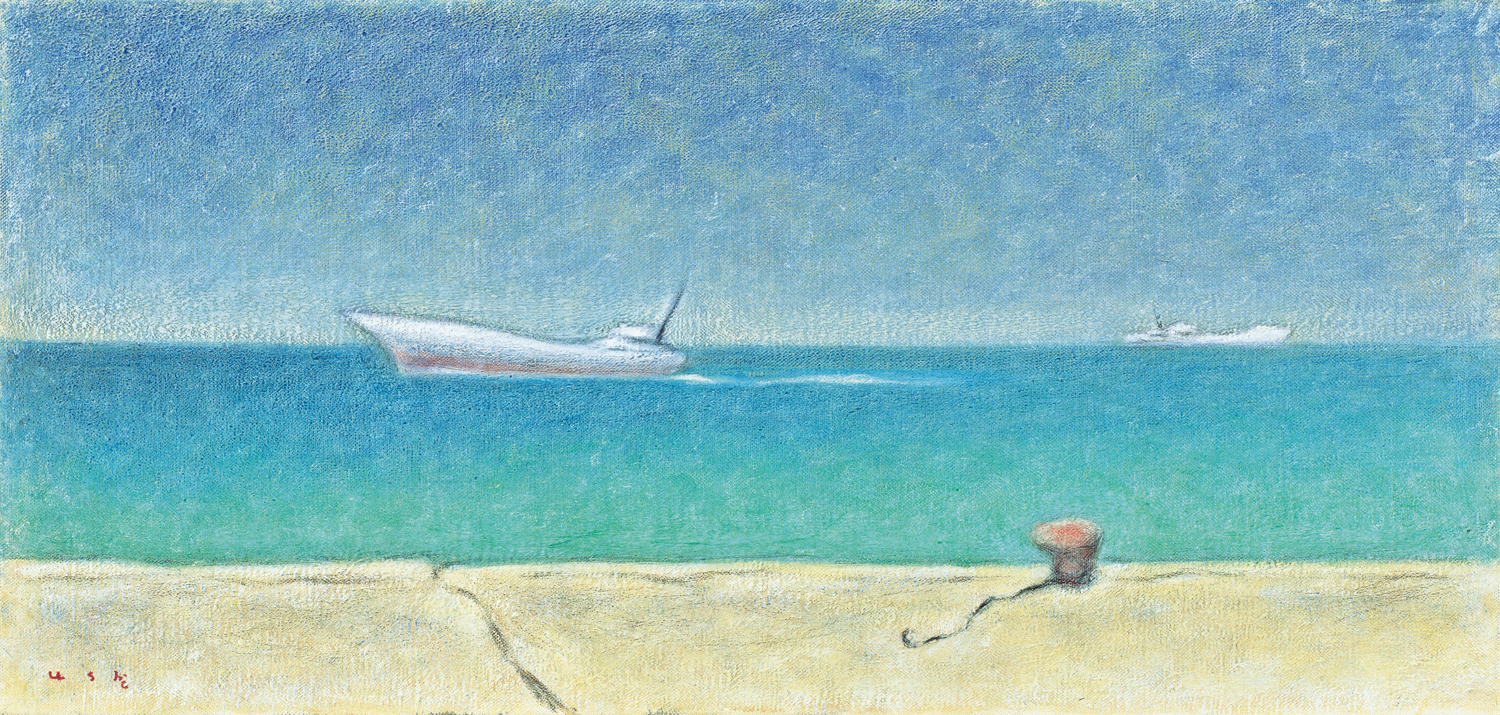 20th July 2019 (Tuesday)-The exhibition "Noriyuki Ushijima and Western painters from the association: Urishima Noriyuki, Wakita Kazushi, Oka Kanosuke, Yamaguchi Yamaguchi, Ryo Yabashi" is being held at Shiseido Art House. (Until Sunday, September 1)
The "Kokai Art Exhibition" (Mayumi Kabijutsuten) is a group exhibition by Western art and sculpture organized by Shiseido Gallery from 1950 to 1968. It is a pioneer of art criticism in Japan, and was the first director of the Kyoto National Museum of Modern Art Atsumi Imaizumi (Atsumi Izumi, 1902-1984) was the first exhibition planned at Shiseido Gallery.
This exhibition displays works by Noriyuki Ushijima, who is one of the founding members of this "Kaikai", and also works by Kazuko Wakita and Akira Yamaguchi who are also founding members, as well as Okanosuke Oka and Nobuhiro Yahashi.
It is a content that allows you to get a glimpse of a very good expression world that symbolizes a period of the post-war western painting platform.
---
---
As held at the same time, will be held the exhibition "ChiHisakimono are all beauty," the venue a small exhibition room. We will exhibit a number of beautiful and adorable works that can be won in the palm of the hand, from crafts such as glass crafts, pottery, lacquer work and metalwork held by the Art House.
Please stop by and find your favorite point.
■ Exhibition "Noriyuki Ushijima and Western painters of the association, Noriyuki Ushijima, Kazu Wakita , Okakano Oka, Kei Yamaguchi, Ryoro Yabashi "
(Simultaneous holding "Chihisaki Minato Tsukushi")
・ Periodium: July 2 (Tuesday)-September 1 (Sun), 2019 <Free admission>
・ Closed day: Monday (when Monday is a public holiday the next day), summer closed: August 12 (Mon) to 19 (Mon)
・ Venue: Shiseido Art House 〒 436-0025 Shikada, Kakegawa City, Shizuoka Pref. 751-1 (TEL. 0537-23-6122)
・ Homepage: https://www.shiseidogroup.jp/art-house/
■ Related project " Gallery talk by curator"
・ Time: July 19 (Fri) August 3 (Sat) ・ August 23 (Fri)
・ Every day 14: 00-14: 30
※ The schedule may change without notice for unavoidable reasons. Venue: Shiseido Art House <Free entry fee> No application required>