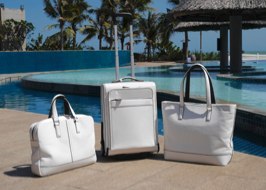 Deploy from July 10 (Wed) to July 16 (Tuesday)!
Born in Toyooka with a thousand years of history as a center for producing Japanese persimmons, "CREEZAN (Creasan)" is an original brand of Cony Co., Ltd., which has consistently engaged in making persimmons since its establishment in 1975. We deliver high quality and refined adult chopsticks based on our beliefs in making things that are not caught by common sense by Japanese craftsmen.
This time, from July 10 (Wed) to July 16 (Tue), a pop-up store of CREEZAN will appear for the first time in Hankyu Men's Tokyo.
The flagship series "JETTER (Jetter)" and sister series "STREAMER (streamer)" and other popular items. In addition, we will launch new products "JETTER" that can be used with our partners, MINI RUCK and TWIN TOTE. Refreshing white leather bag will make your summer vacation feel better.
Please see the next page for the details of our products.
---
---
【CREEZAN POP UP STORE Development Outline】
■ Store information: Hankyu Men's Tokyo B1 Base B1
2-5-1, Yurakucho, Chiyoda-ku, Tokyo TEL. 03-6252-1381 (representative)
■ Period: July 10 (Wed) to July 16 (Tue), 2019
■ Development item: ・ CREEZAN flagship series "JETTER" <new type 2 is prior release>
・ High quality casual series "STREAMER" and others
[Pre-sales item]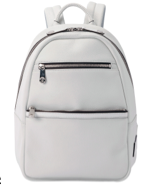 MINI RUCK
It is a rucksack that can be easily incorporated into women's coordination in a rounded form and small size. We have a strong water repellent finish that is resistant to rain and dirt.
Price: 42,000 yen (excluding tax)
Size: W23.5 x H36 x D13 cm
Color: White
Material: shrink leather / cotton included
Weight: 749 g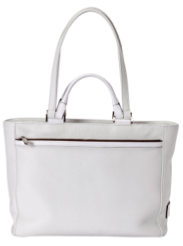 TWIN TOTE
Dare to omit the core material of the body, tote bag utilizing the texture of natural shrink. It is also recommended to share with women, with different handles that can be used in 2 Way.
Price: 49,000 yen (excluding tax)
Size: W47.2 x H28.5 x D11.5 cm
Color: White
Material: shrink leather / cotton included
Weight: 460g
[Handling product lineup]
JETTER
Moderately thick, high-quality shrink leather is characterized by its soft texture. Commitment to making the best use of this texture, based on precise design poured the technology of Japanese artisans. Shrink leather is highly water-repellent and resistant to rain and dirt.
Item / Price: ・ Carry bag 150,000 yen ・ Large tote 70,000 yen ・ Briefcase 72,000 yen ・ Rucksack 55,000 yen etc
STREAMER
The sister series of CREEZAN's flagship series "JETTER". The craftsman's technology remains unchanged, and nylon "NAYCER" (Nycer) from Italy's Limonta company, which also uses luxury brands from around the world, is finished in fine casualty. It is each two color development of White and Black.
Item / Price: ・ Tote bag 39,000 yen ・ Backpack 49,000 yen ・ Waist bag 34,000 yen
---