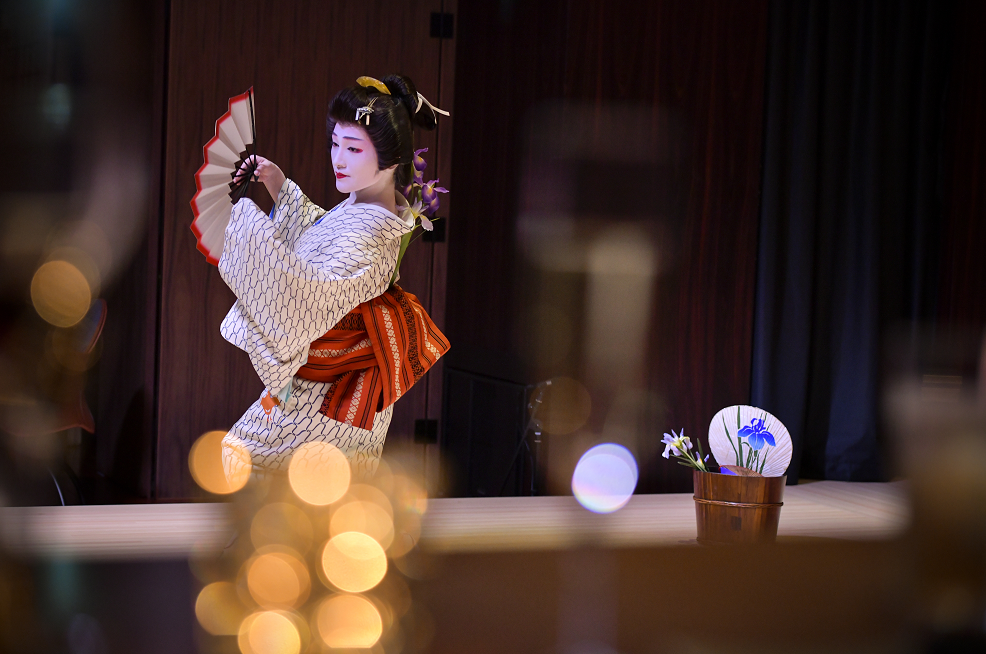 The performance of Kananawa, which is based on the inscriptions of a kite, was decided on at Mizuki. Do you not experience the fear of "woman's niece"?
Theatrical type restaurant & lounge At Mizugimi, you can appreciate the "Kodantai Noh" concept of "People's Feelings" on August 14 (Wed), 15 (Thu) and 16 (Fri) for three days. We have decided to hold a special performance.
This special performance "Kyuri-Dan" is a unique opportunity to experience the world of ghost messages from the world of mysterious Noh, which can not be found anywhere else in space.
This time's program is "Kanawa".
For a new woman, a woman who hates her husband who has left her ex, her husband, and a woman who curses a woman and marks her fortress. The face will eventually turn into a demon ….
You can enjoy a powerful dance that makes your spine cold, while creating a fantastic space with a candle. During the Edo period, it is a performance that you can enjoy the popular feature of the summer night and the mysterious story of the popular summer night at Koedo and Nihonbashi, a mix of traditional and contemporary.
I'm scared but want to see, I want to see but scared …. Please come and experience the mysterious, scary, and somehow beautiful ghost talk ability.
---
---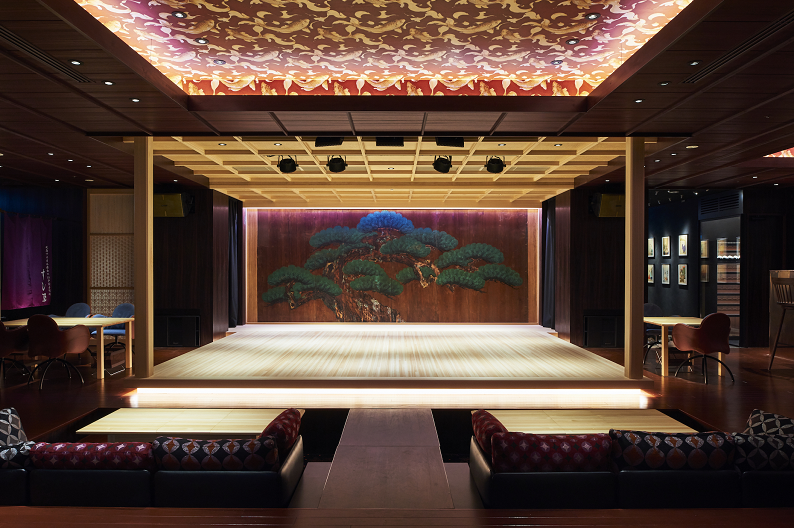 【Overview of held】
Date: August 14, 2019 (Wed), 15 (Thursday), 16 (Fri)
Performer: Kansei style
August 14 Shishi Takeshi Takeda
August 15 Shishi way Takeda Bunshi
August 16 Cite Way Takeda Munenori Title: "Kanawa"
Seat fee: 5,000 yen-(tax included / per person)
Part 3: Opening: 17:30 Opening: 19:00
【Lounge · Bar Time / Monster Dance】
Water toy will change the style to lounge and bar style "Homokawa Lounge" after half past 20. During the ghost performance period, the lounge time is also a part related to the ghost story, and the dance of the bewitching bridegroom, the special program "Megumi Takao" appears for the first time.
One of the mounds of the famous eighty-eight storehouse in Yoshihara that was lost. It was that of the teenage groom and Takao who was caught up in a house turmoil and killed. Takao, who appears as a ghost, repents of his life's sins …
Please enjoy the sad and beautiful dance at Mizugiri.
【Limited time special menu】
August 14 (Wed) to 16 (Fri), 2019
We also offer cool special cocktails that you can enjoy along with Kaidan Noh.
● Fabrication of iron rings (with dry ice) 1,200 yen (tax and service separately)
~ Base is easy to drink using vodka and coin loot split with club soda, grape juice accented! I'll call it Natadekoko ~
● Plaint 1,000 yen (tax and service distinction)
Recommended cocktails in the summer, divided by sour and well-balanced plum wine with well-balanced black vinegar.
● Confidence 1,200 yen (tax, service distinction)
The base is easy to drink with six ginseng and peach juice, divided by tonic water, and the refreshing of large leaf accents!
[About water play]
Name of store: Suigian
Address: 2-5-10 Nihonbashi Muromachi Chuo-ku, Tokyo B1F
Access: Tokyo Metro Ginza Line / Hanzomon Line 1 minute walk from Exit 6 of Mitsukoshi Station Business hours: 11: 00-23: 30 (LO23: 00) ※ Business hours vary depending on the day of the week.
Regular holiday: Fixed holiday seat: 50 seats Phone number: 03-3527-9378 (hours: 10: 00-20: 00 (weekdays) / 10: 00-19: 00 (Sundays, public holidays)
Official website: https://suigian.jp
-The feelings of water play-
Futoku-no-mori, adjacent to the historic Fukutoku Shrine, is located in Nihonbashi, the center of Tokyo. Opened below the Fukutoku Forest, "Fuigien" is registered as a world intangible cultural heritage, and is a space where Japanese traditional performing arts such as "Noraku", the oldest performing art in Japan, can be enjoyed. It is a new-style theater-type restaurant and lounge where you can taste sushi, sake, and sweetness with the five senses.
Focusing on the state-of-the-art art exhibition "Art Aquarium" that makes traditional Japan feel, and the exhibition "Edo Sakura Renaissance" that changes traditional industries to contemporary art, the original method and sum of traditional techniques Hidetomo Kimura who has expressed the world. Ten years have passed since the birth of the "art aquarium", and while confronting Japanese culture seriously, the desire to express the attractiveness of traditional crafts, traditional industries, and traditional performing arts with new methods has strongly emerged. A shop that embodies the thoughts of Hidetoshi Kimura is "water toy bowl".
The concept is based on the concept of "enjoying and enjoying Japan", and the inside of the store is a hall service that incorporates elements of traditional crafts that Japan boasts, and a stylish and glossy Japanese space will expand. In the middle of the Edo period, a mirror plate drawn by the Kano school painter set up a symbolic Sanma Shikata (about 5.4 m) stage, and traditional performing arts such as Noh, Kyogen, and Japanese dance are unfolding daily.
On this stage, there are Noh 5 fives (Kan Seryu, Basho Ryu, Kinharu, Kingo Ryu, Kitaryu), Nouraku Shizuko each school, Kyogen Niryu (Okuraryu, Izumi Ryu), as well as Keimai upstream, Japanese dance Hanayanagi, It is the only place in Japan where various schools representing traditional Japanese performing arts, such as Fujima style, Ryukyu dance Miyagi style, Bunraku and Gagaku will appear on a daily basis.