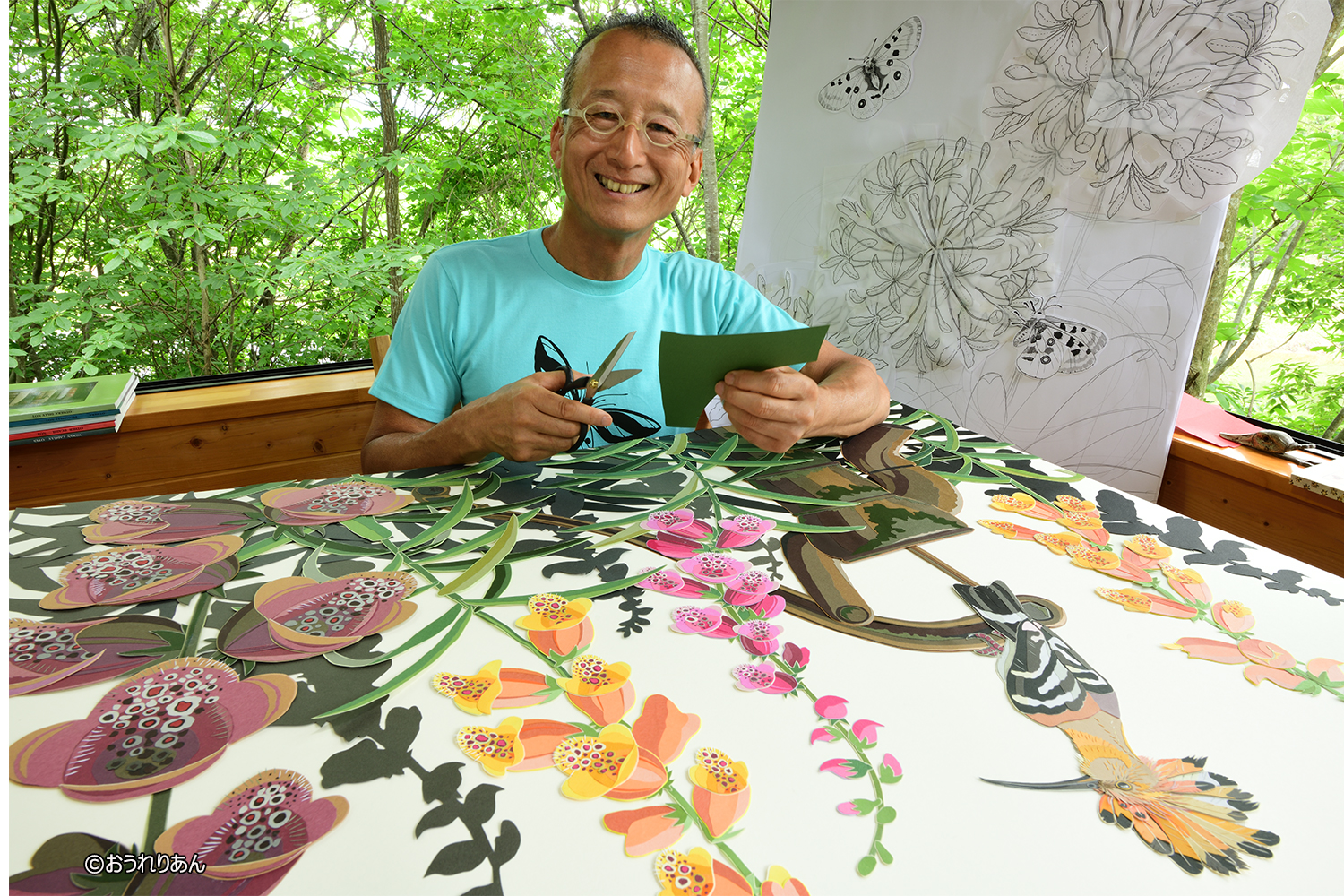 From August 28th to September 4th at Matsuya Ginza 8F Event Square!
"Satoyama" where people and nature live together.
Mitsuhiko Imamori, a photographer who has stared at the rich work that is created in it.
Set up an atelier in the countryside overlooking Lake Biwa,
I have been shooting creatures that gather in the rice fields and villages that change from season to season.
Mr. Imamori is also known as a cutting artist who creates elaborate and lively works with motifs of butterflies, birds and plants, and works with only a single scissor with deep insight.
The vividness of plants and the strength of insects are expressed.
At this exhibition, while introducing the lifestyle of Mr. Imamori living in Satoyama,
Close to the charm of Satoyama with photos and cut pictures.
We will introduce about 80 photos including powerful large works, and about 30 cut pictures.
With the beautiful view of the Satoyama where nature and the people who live there connect
Please enjoy the joy and charm of living in close contact with the nature nearby.
○ Mitsuhiko Imamori (Imamori Mitsuhiko) profile ○
---
---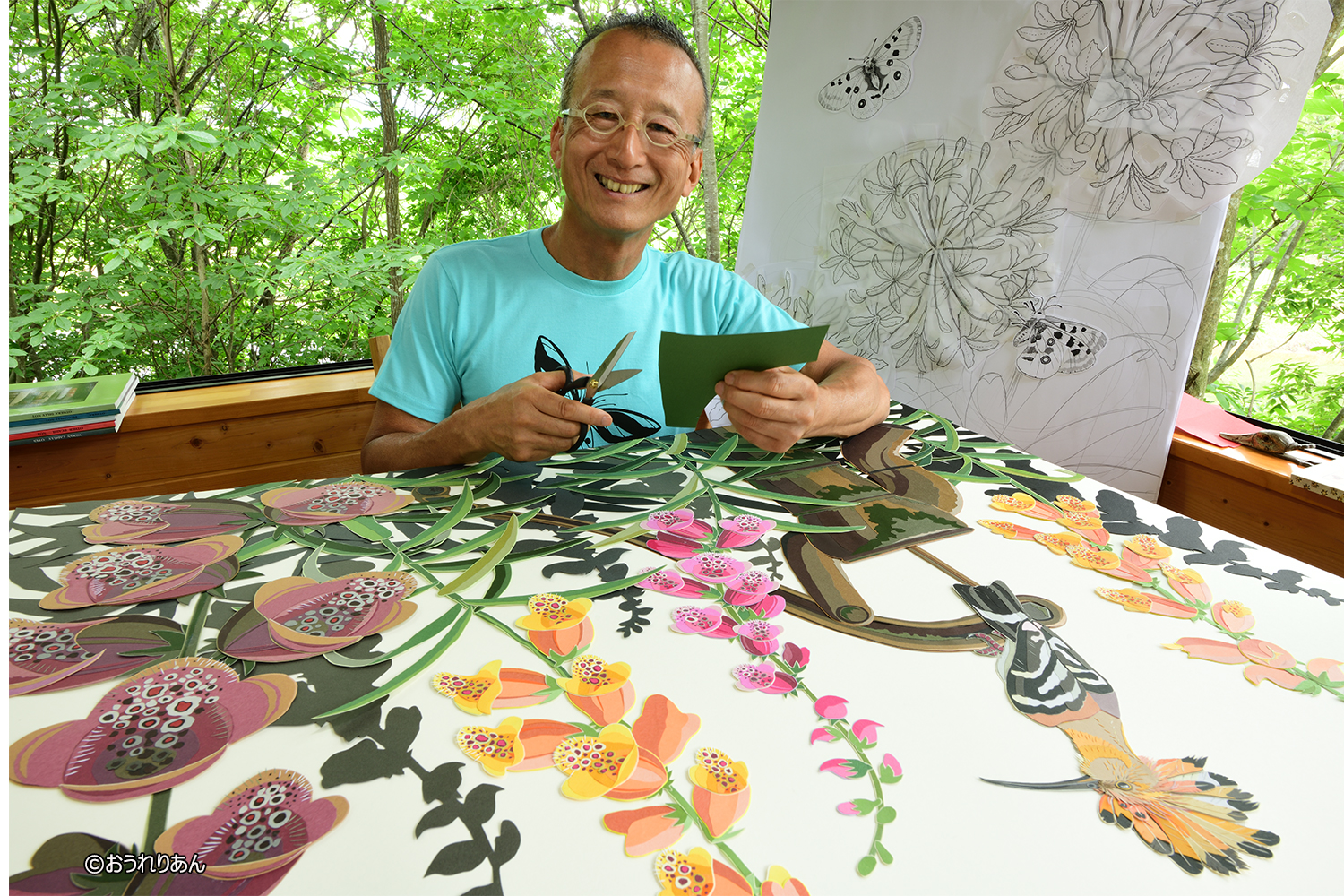 1954 Born in Shiga Prefecture. Photographer and cutist writer.
After graduating from university, he studied photography technology by himself and became freelance from 1980.
We set up an atelier in the rural scenery overlooking Lake Biwa.
We continue to express the coexistence of nature and people with the keyword Satoyama.
Received numerous awards such as the 20th Kimura Ihei Photo Award, the 28th Domon Fist Award, the 48th Daily Publishing Culture Award, the 56th Shogakkan Children's Publishing Culture Award, and the 42nd Sankeikei Children's Publishing Culture Award.
○ Exhibition information ○
Imamori Mitsuhiko Exhibition Photograph and Satome Monogatari of Kirie <br /> Date: August 28, 2019 (Wed)-September 4 (Wed)
Venue: Matsuya Ginza 8th Floor Event Square
Time: 10 am to 8 pm ※ Until 7:30 pm on Sunday, 1st September (5 pm on the last day, closing 30 minutes on admission)
Entrance fee: General 1,000 yen (700 yen), high school student 700 yen (500 yen),
Junior high school student 500 yen (400 yen), primary schoolchild 300 yen (300 yen) ※ () is advance sale rate in the inside.
Advance tickets are Yahoo Pass Market, Lawson (L code: 33048),
It will be sold at Seven Eleven from the end of July to Tuesday, August 27.
In the product sales corner adjacent to the photo exhibition hall, many cutting-edge goods of cuttings and photographs also appear!
○ Exhibition structure ○
<Chapter 1 Satoyama Monogatari>
Here are photos of beautiful and powerful villages taken around Kosai (west of Lake Biwa).
<Chapter 2 Living with the Garden of Satoyama>
From the photo collection "Orlean's Garden" published in March 2019, the photo works taken in the garden where creatures gather,
I will see an exhibition. You will see the butterflies and insects that gather in the garden and the beautiful nature that changes with the seasons.
In addition, we introduce lifestyle and daily environmental activity to get close to nature of Imamori.
<Chapter 3 Satoyama Atelier>
We will exhibit cuttings including large modern works such as monochrome and color. You will enjoy the fine and lively works that are produced from a single scissor.
○ New book information ○
We will publish the latest books in late August.
Imamori Mitsuhiko "The Countryside Story of Light: A Road to Environmental Farmers"
"Satoyama" where people and nature live together. Mitsuhiko Imamori, a photographer who has kept staring at the rich work that is created in it.
Set up an atelier in the countryside overlooking Lake Biwa,
We have continued to take pictures of life and people living in the rice fields and villages that change from season to season.
Such new challenge of Imamori Mitsuhiko is to become a farmer and revive the deserted land as a Satoyama environment. In a corner of a beautiful terraced rice terrace named "Light's Garden", open up a wasteland,
It struggles to restore vital agricultural land.
The fierce fighting with the bamboo basket that has been neglected, the gifts from the ancient trees and gods of the mountains that appeared.
A record of the challenge for photographers living in Satoyama to recover the beautiful scenery they give to the future. .
■ ■ B5 variant ■ page 208 ■ ordinary production ■ forecast price: body 2,500 yen + tax
---