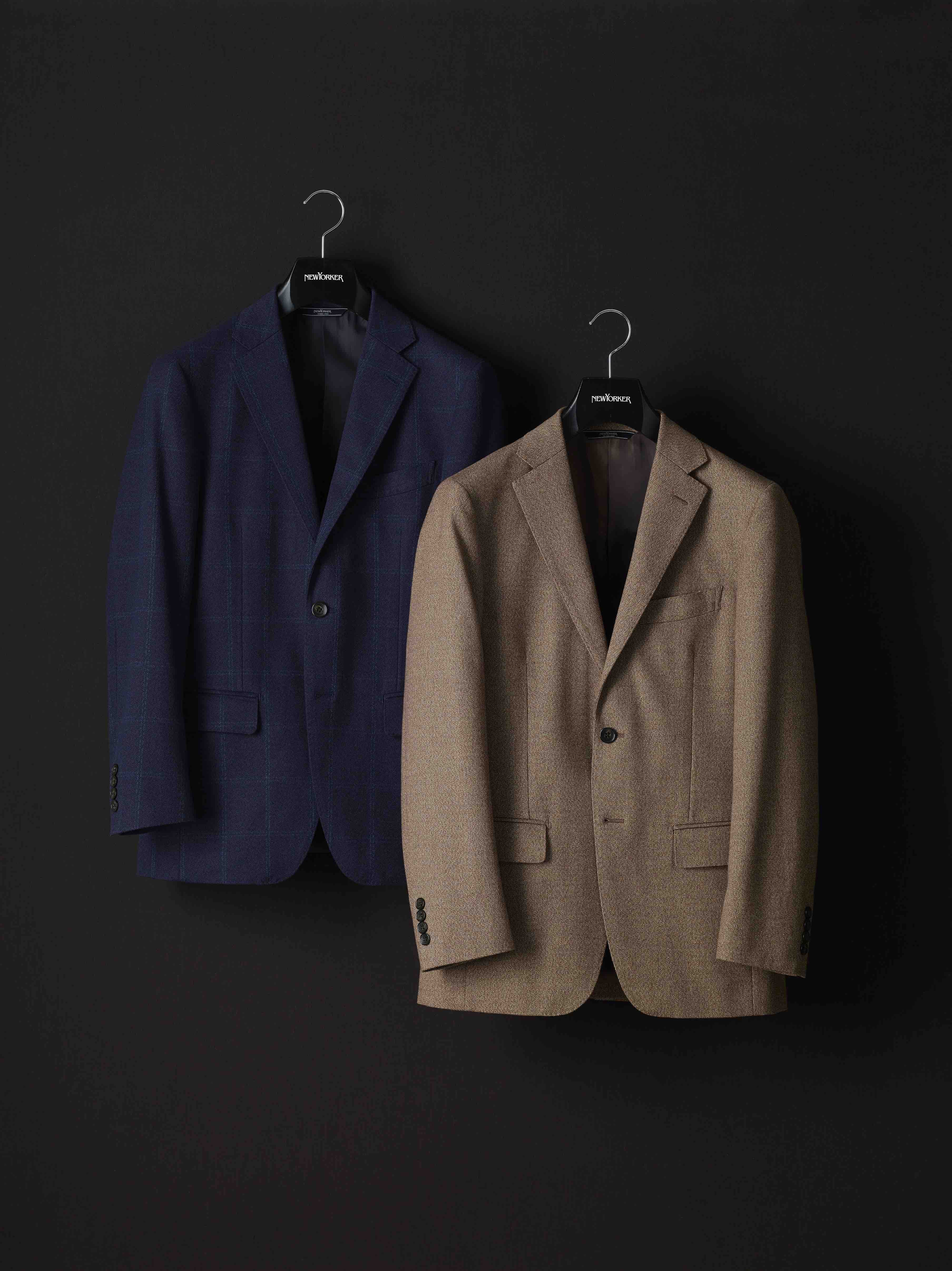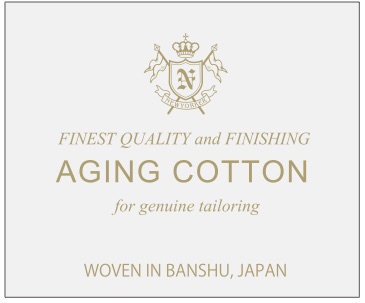 In "NEWYORKER (New Yorker)", which proposes a style that is traditional and refined, the jacket of "AGING COTTON (Aging Cotton)", an original new material in which "Super-long cotton" is finished by a special process, is 2019 It will be released on Monday, 9th.
"AGING COTTON" is an original new material of New Yorker that pursues in the cotton material Daido Limited's ideas and know-how with the roots of a spun woolen that "Considets from yarn to finish". Using "aged ultra-long cotton", the spinning, twisting and finishing are achieved by adding a special process with a perfect touch. Taking advantage of this unique texture, we have tailored high quality cotton jackets that are active for a long time from autumn to winter.
"AGING COTTON" jacket
Price: Each ¥ 53,000 + tax development: "NEWYORKER" men's shop 48 stores nationwide, official online store https://www.ny-onlinestore.com Material / color: 100% cotton / blue (mini herringbone window pane pattern), Camel (mini herringbone chambray pattern)
Two-color development of
---
---
[Product Features]
■ AGING COTTON = Using aged ultra-long cotton as a raw material Ultra-long cotton of high-grade cotton is aged until it dies and harvested by hand so as not to damage the fiber of the raw material. Aging produces rumen (※) in the fiber, and spinning so as not to crush the lumen results in yarn with a unique softness including air. ※ Lumen: A hollow structure in which the cross section of the fiber is hollow.
■ Spinning, twisting yarn, 100% cotton fabric stuck to all finish We perform hand-picked harvest and careful spinning so that the lumen will not collapse. The yarn is made by twisting the yarn into a three-sided twist, making a yarn with a high stiffness and weaving the fabric.
■ Unique sticky feel
By special process, we pursue texture with softness, suppleness, luster and realize unique dusty touch. This high quality cotton jacket produces an elegant fall winter jacket style.
In the 2019 Fall / Winter collection of "NEWYORKER", on the theme of evening-night in New York,
In addition to the "AGING COTTON" jacket, the elegant adult design jacket will be expanded in variations.
Other recommended jacket style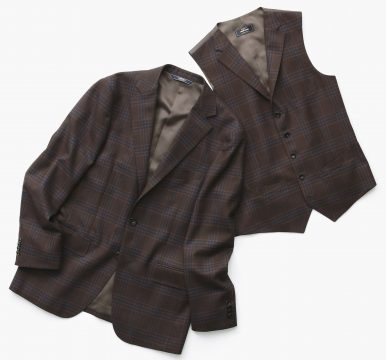 ■ DRAGO jacket & best season theme The iconic one-piece wear that colors the "New York night scene".
Using the Super 130's fine wool fabric from Italy's luxury clothing and spinning manufacturer "DRAGO", it was carefully tailored at a Japanese factory. Together with the odd vest, we propose a dressy two-piece style that gives a full sense of dignity.
Price: Jacket ¥ 73,000 + tax Best ¥ 28,000 + tax Color: Brown Development time: late July
■ Wool Cotton Mall Jacket
A jacket with the casual texture of cotton mall yarn and the flexible drape of wool. The uneven material gives a feeling of warmth and the design is casual, so it can be worn in a variety of scenes from early fall to winter.
Price: ¥ 45,000 + tax Color: Beige, navy Expansion time: Early July ~
■ Cashmere mixed wool herringbone jacket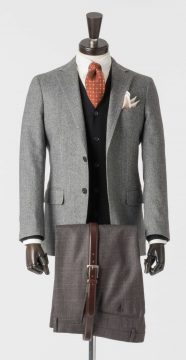 The fabric is a blend of high-quality Super 120's wool and cashmere yarn. It is characterized by a beautiful luster created by high quality raw materials and careful finishing. It is a jacket that feels high quality.
Price: ¥ 59,000 + tax Color: White × Black (Photo), Navy Development time: Late July ~
■ Alpacave bar jacket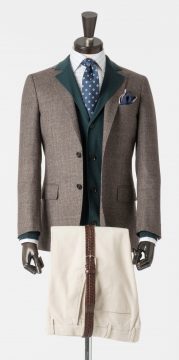 The beaver fabric is a blend of wool and alpaca blended eyebrows. Gloss is born by carefully finished brushing, directing a sense of luxury.フ ェ イ Faux suede is used on the back.
Price: ¥ 59,000 + tax Color: Brown (photograph), Navy Development time: Early September ~
Customer inquiries
Daido Forward Co., Ltd.
Toll Free 0120-17-0599
Homepage www.newyorker.co.jp
---