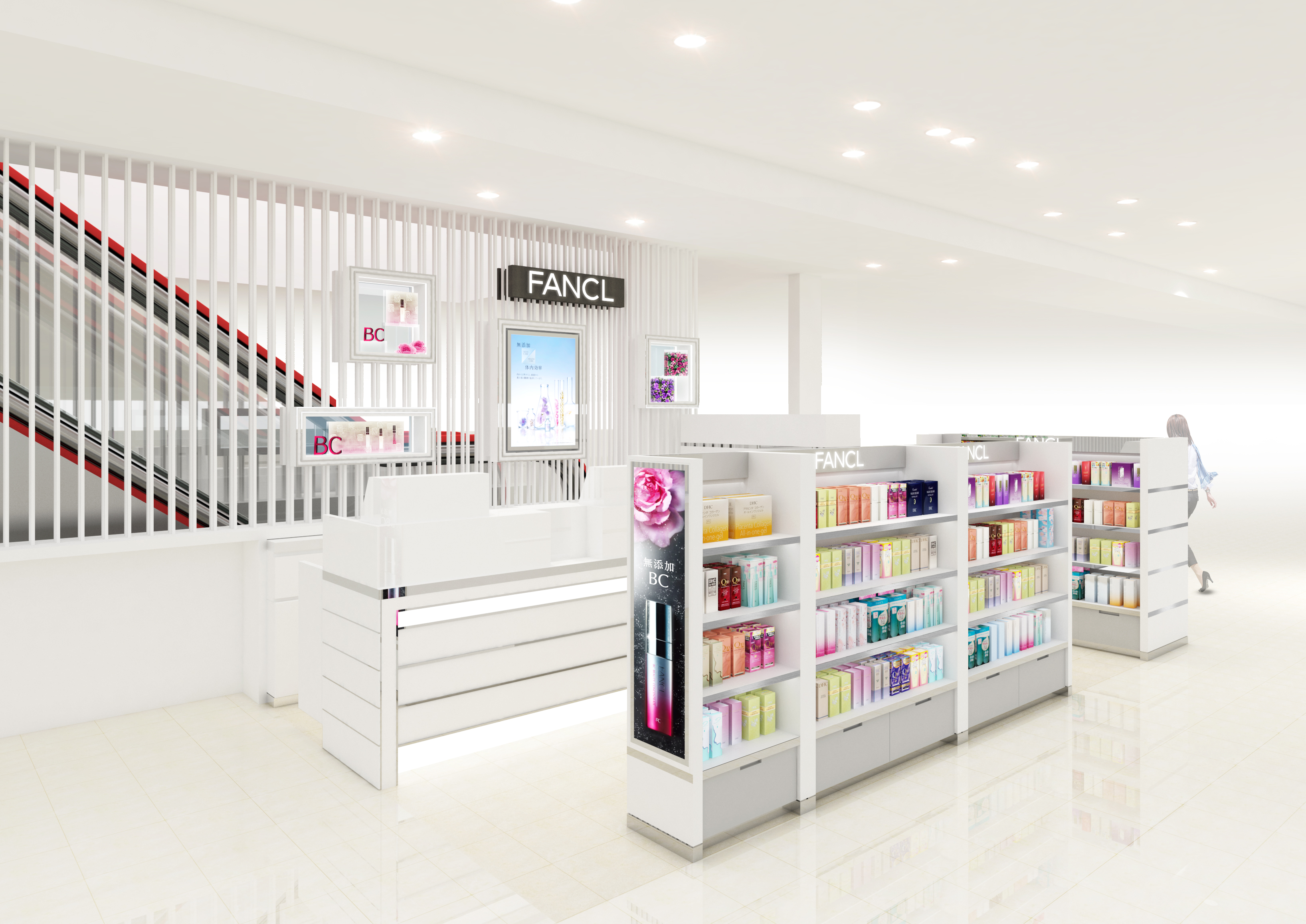 FANCL Corporation will newly open the FANCL Ginza Mitsukoshi store on Wednesday, August 21.
[FANCL store information]
https://www.fancl.jp/shop/index.html
---
---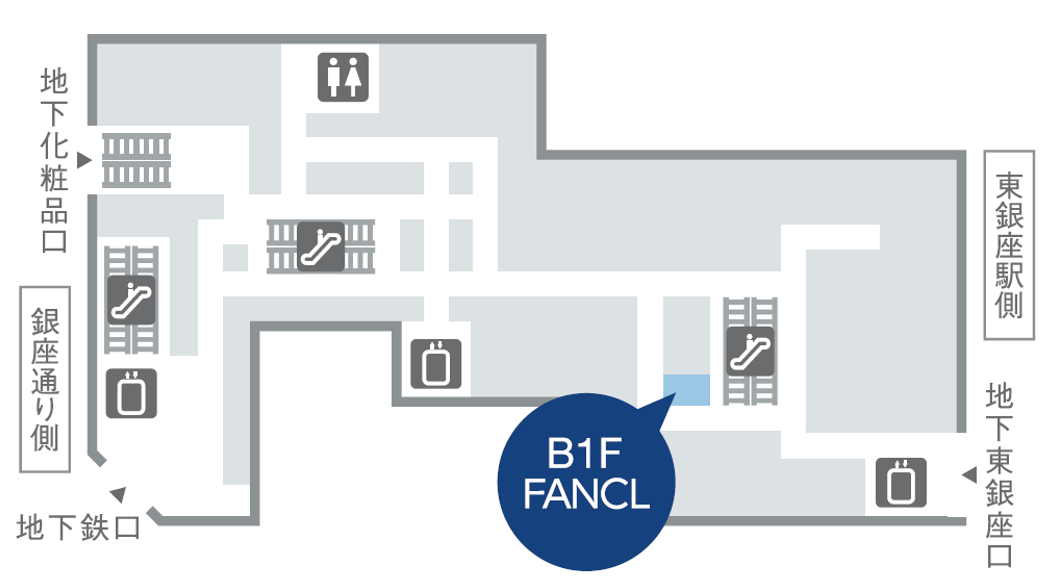 FANCL, Inc. will open a new directly-managed store "FANCL Ginza Mitsukoshi" on the first basement floor of Ginza Mitsukoshi on August 21 (Wednesday).
With the opening of "FANCL Ginza Mitsukoshi", the number of directly managed stores will be 208 nationwide.
The store is staffed with aesthetic nutrition and makeup, and a health counselor with health expertise to provide highly specialized counseling.
In addition, a skin counseling system that multi-checks skin balance with six indicators to determine skin age, "blood vessel age check" that can check the aging degree and elasticity of blood vessels in about 20 seconds, and photos on tablet devices We offer "Makeup Simulation" that you can take in and try out makeup easily.
In commemoration of the opening of the new store, we offer a limited number of deals and we are looking forward to your visit.
■ To celebrate the open selling a limited set of only the "FANCL Ginza Mitsukoshi store"! !
・ " Mild cleansing   "Oil & Face Wash Powder" Open Special Set 3,132 yen (tax included)
If you purchase a set of "Mild Cleansing Oil" (120 mL) and "Face Cleansing Powder" (50 g), you will receive a "Mild Cleansing Oil" mini bottle (20 mL / approx. 10 times), "Thick Sticky Foaming Net", "Fashion Washing Powder" ( 10)), skin care line "Enrich" moist (2 packs each of skin lotion and emulsion)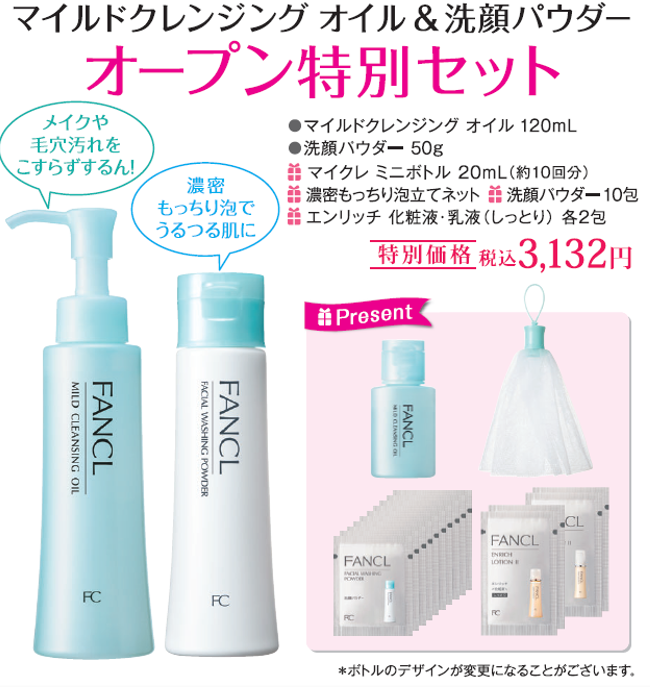 ・ FANCL's highest peak aging care line "BC Line Special Set": 11,000 yen (tax included)
BC cosmetic liquid (30mL), BC emulsion (30mL), BC beauty concentrate (18mL)
Buy BC Night Intensive Cream (3 packs / 3 days worth), * Limited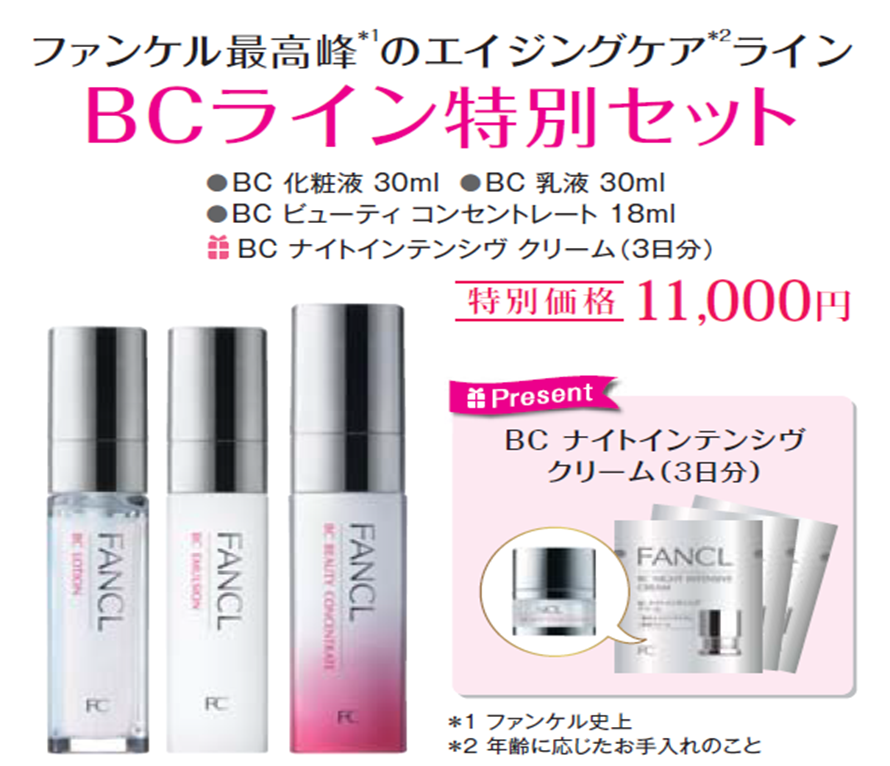 ・ Deep Charge Collagen Open Special Set 1,500 yen (tax included)
Buy 3 bags of "Deep Charge Collagen" grain type (about 30 days) and you will receive 3 powder type "Deep Charge Collagen"
"FANCL x Les Toiles du Soleil" original goods gift campaign

For FANCL members who have purchased cosmetics and health foods in excess of 10,000 yen including tax, we will present FANCL original stainless steel bottles with stylish stripes and excellent cold and heat insulation.
* FANCL Members is a FANCL point service with no admission fee or annual fee.
* Not available at mail order, Internet, airport / city duty-free shops.
* The gift will end once the limited number is reached.
* Please contact the store staff for details.
* This product is not sold at Les Toiles du Soleil dealers.
* One per person, one time only.
■ Les Toiles du Soleil was born in 1860 in the southernmost village of France, "Saint-Lorraine du Cerdan". A striped fabric woven from the theme of the rich culture and lifestyle of southern France. In 2009, it was recognized as an important cultural property by the French government.
■ FANCL Ginza Mitsukoshi store   Overview <br /> Address: Ginza Cosmetics World / FANCL, Ginza Mitsukoshi B1F, 4-6-16 Ginza, Chuo-ku, Tokyo 104-8212, Japan
TEL: 03-3535-3585
Business Hours: Mon-Sat / Holiday / 10: 00-20: 00 Sun / 10: 00-19: 30
---