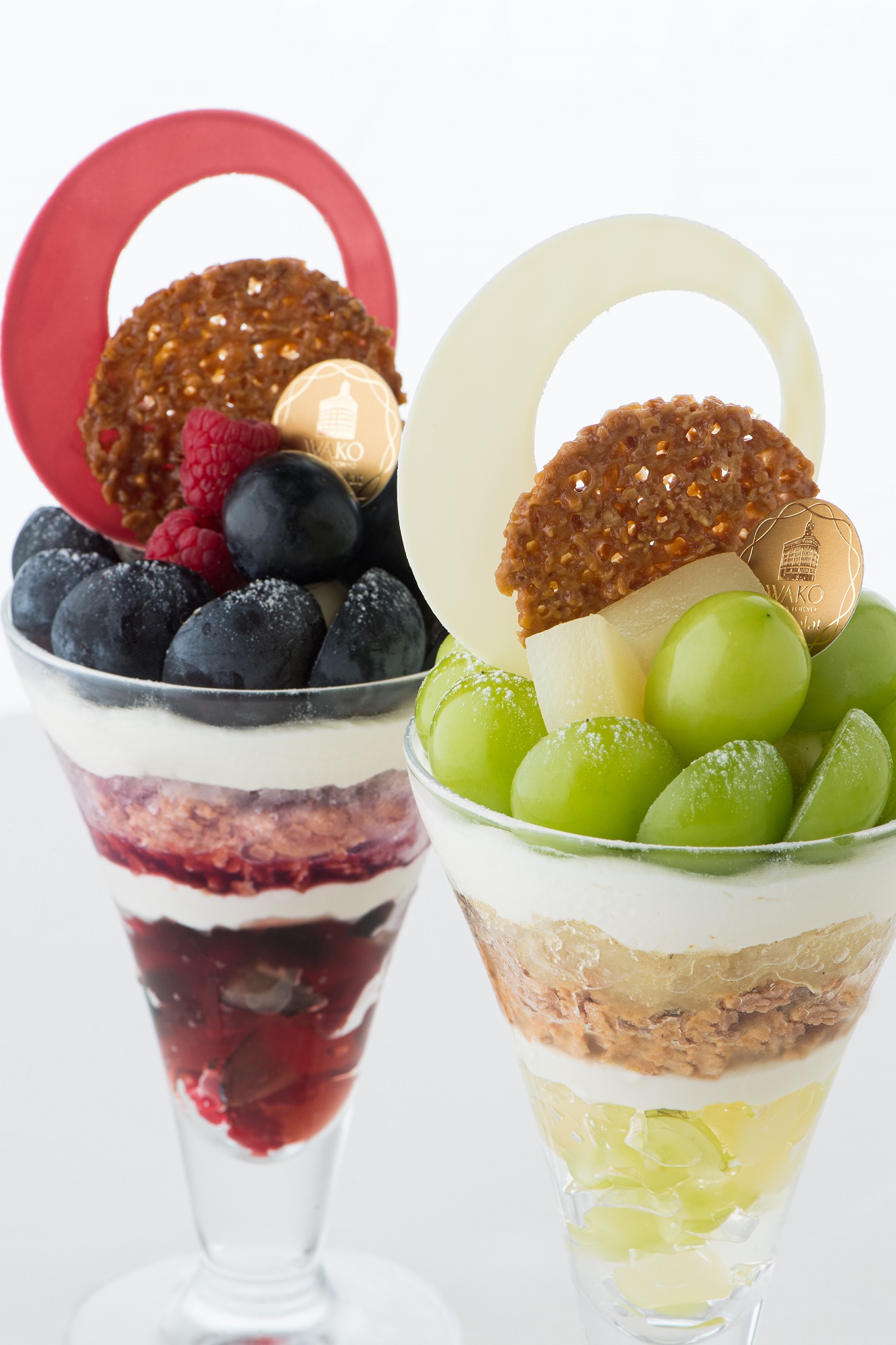 NEW Sakai Parfait Purple / Sakai Parfait Green
Body price for each 2,200 yen
Limited menu until 9/16 (Mon)
Introduction of Wako parfait
Wako offers special parfaits tailored to the season in the main building annex. This time, a parfait using plenty of "Nagano Purple" and "Shin Muscat", which are a kind of crab, will be available for a limited time until September 16th.
In addition, we will introduce parfaits that will be offered in the future.
---
---
The rare potato "Nagano Purple" cultivated only in Nagano Prefecture and "Shin Muscat", a refreshing fragrance. Both can be eaten with their skins and have no seeds. Each parfait where fresh taste stands out debuted.
The wine jelly was layered with yogurt cream, chocolate crunch, sorbet, etc. The top was decorated with vanilla ice cream, almond tuile, Nagano purple, and Shine Muscat.
Shine muscat parfait for adults, with a Nagano purple parfait that perfectly matches the sweetness of fruit and the sourness of framboise, and a clean aftertaste by using white wine. This is a new tea salon that you want to eat in the hot summer.
◎ Uses Western liquor.
◎ This is a limited-time menu until September 16 (Monday).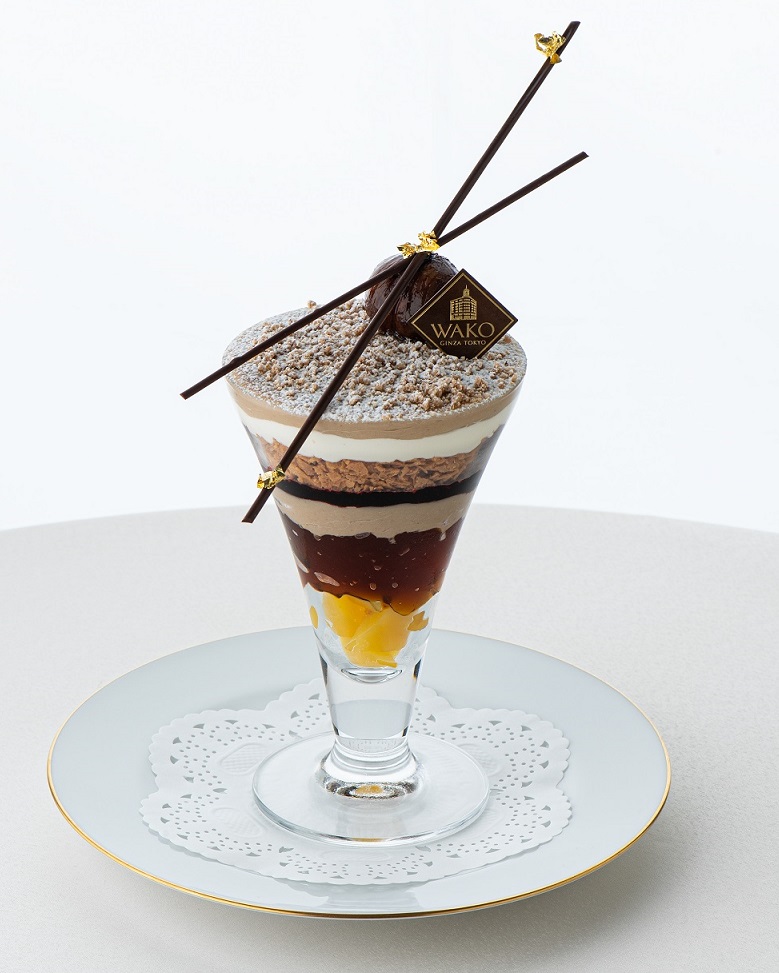 October-November 2019 Marron Parfait Body Price 2,000 yen This parfait is packed with various charms of chestnuts, which are the taste of autumn, such as marron cream, cut chestnuts and so on. Cassis sauce and Earl Gray jelly enhance the taste of chestnuts.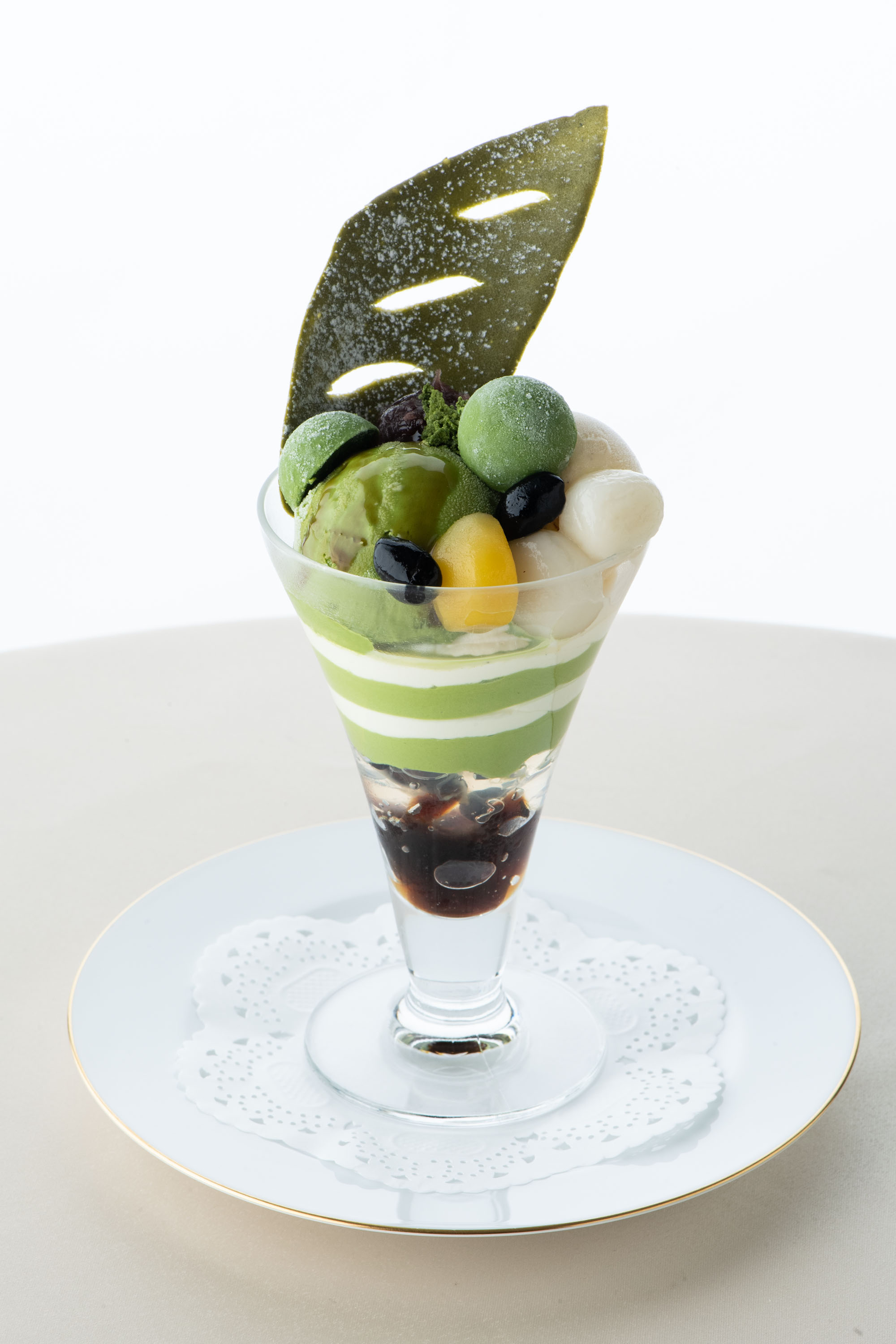 2020 January-February 2020 Matcha parfait Main unit price 1,900 yen Stacked matcha pudding and fresh cream on top of rich matcha ice cream, topped with compatible chestnuts and Kokura coffee. Black honey agar and salted beans are accents, and this parfait has been discovered to the last bite.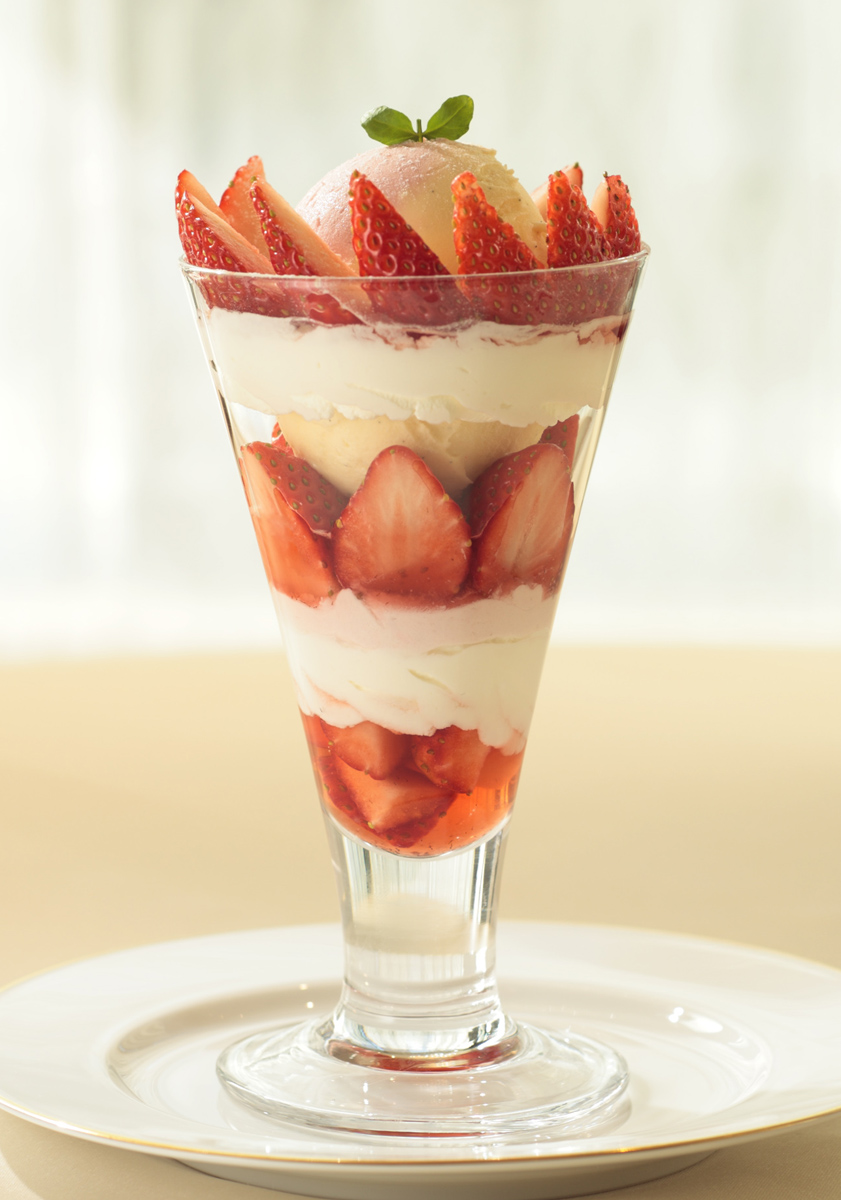 January-March 2020 Strawberry parfait Body price 1,900 yen Plenty of fresh strawberries and a gorgeous finish. Ice cream, fresh cream, jam, compote etc. are layered and you can enjoy strawberries to your heart's content.
◎ The offer period and contents are subject to change. Please contact us for details.
Stores: Wako Annex Tea Salon Address: 4-8, Ginza, Chuo-ku Wako Annex, 2nd Floor: (03) 5250-3100
Business hours: 10:30-Last order 19:00 (Last order 18:30 on Sundays and public holidays)
https://www.wako.co.jp/store_information/main/annex/tea_salon/index.html
---