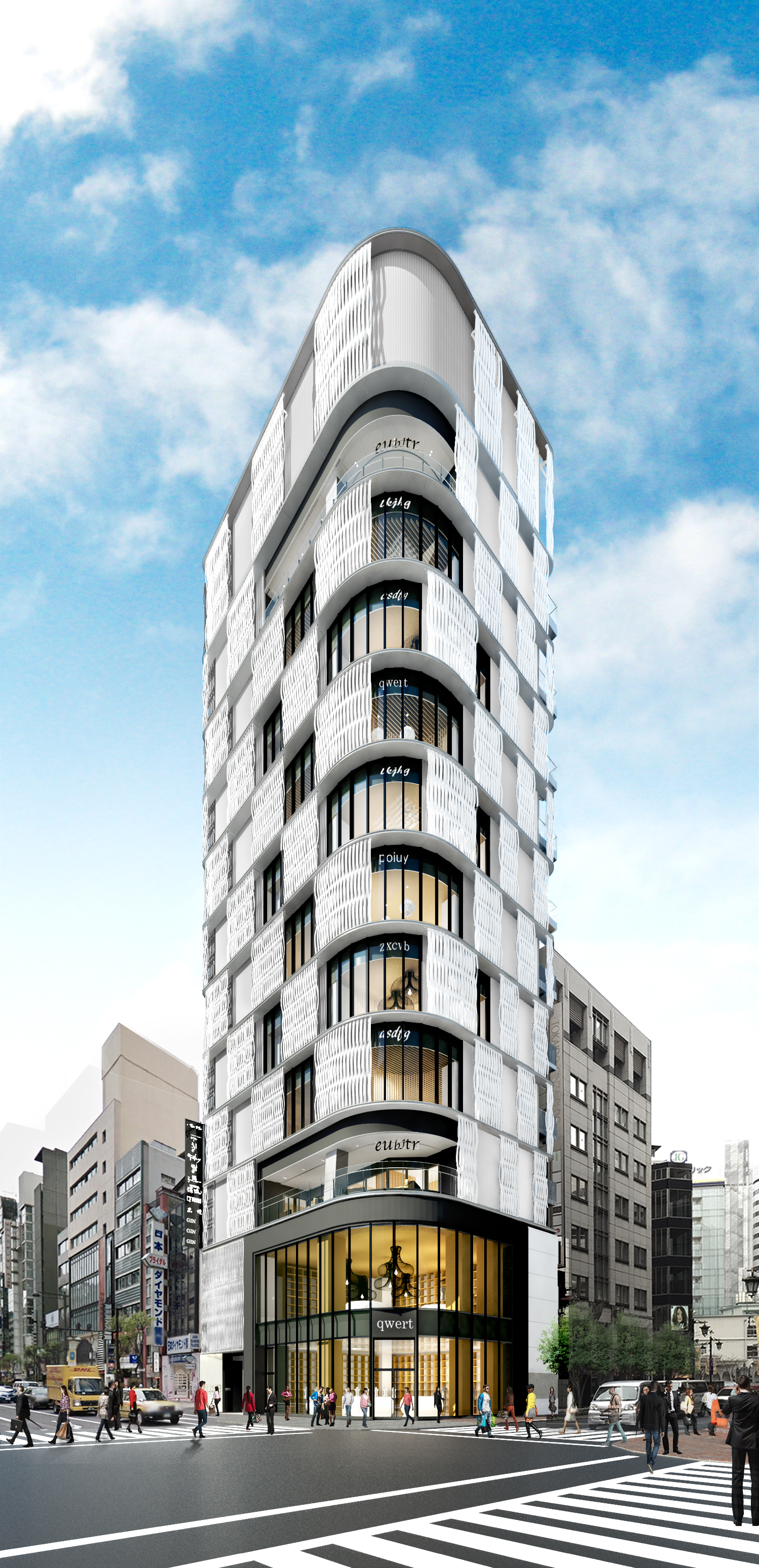 -A new downtown commercial facility is born in Ginza, where many flagship stores are concentrated-
Nomura Real Estate Co., Ltd. and NREG Toshiba Real Estate Co., Ltd.
We will inform you that GINZA GEMS has been completed and will open in November this year.
In the new medium- to long-term management plan (fiscal year ending March 2028), the Nomura Real Estate Group has developed "shopping centers that are closely linked to urban commercial facilities and areas, mainly restaurants and services" The theme is "Pursuit of satisfaction for both users and shopkeepers by facility planning and services that provide a wealth of time to customers." This property has been developed with the aim of creating a facility that is suitable for Ginza, one of the world's leading commercial areas, and that will become the flagship of the "GEMS" series that is being developed in the series.
---
---
1. Birth of new GEMS in prime location in Ginza-New commercial facility through group synergies-
"GICROS GINZA GEMS" is a 2-minute walk from "Ginza" Station on the Tokyo Metro Ginza Line, Marunouchi Line, and Hibiya Line, and a 5-minute walk from "Yurakucho" Station on the JR Yamanote Line. Also, among the Ginza and Hibiya areas where many redevelopment projects are underway, Miyuki-dori and Sotobori-dori will be born where many tourists and shoppers, including foreigners visiting Japan, come and go. The
This property is a rebuilding business of "Ginza Daini Toshiba Building" that was owned by NREG Toshiba Real Estate, and developed and promoted business by combining Nomura Real Estate's commercial planning capabilities and NREG Toshiba Real Estate's rental asset management capabilities. I went there.
2. Facility name / logo

The name of the facility, "GICROS GINZA GEMS", is based on the location characteristics of this project.
By imagining and naming the new Ginza intersection, the GINZA CROSS POINT, and the checkered pattern intersection that was also used in architectural design, and combining it with "GEMS", which means jewels, , With the desire to create synergies with the Nomura Real Estate Group.
3. The design concept "Tradition and Innovation" is used as the exterior concept, and the checkered pattern that has been popular with people since ancient times in Japan has been adopted as the design motif. Utilizing the characteristics of the corner lot, designing the exterior wall as a large single surface with a curved surface maximizes its presence, and the windows are arranged in a checkered pattern, creating the exterior design of the entire building and creating the individuality of the tenant facade. Aiming for a balance. We will create a new cityscape of Ginza by functionally changing and reconfiguring the traditional elements of Ichimatsu.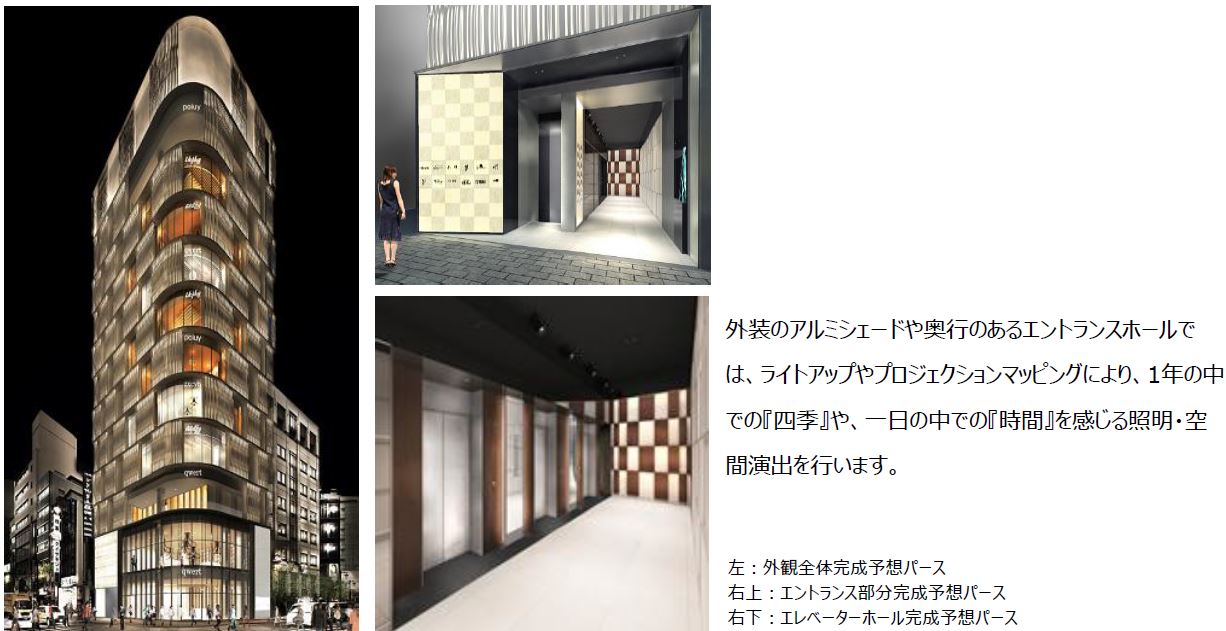 4). Store opening plan

5). Surrounding map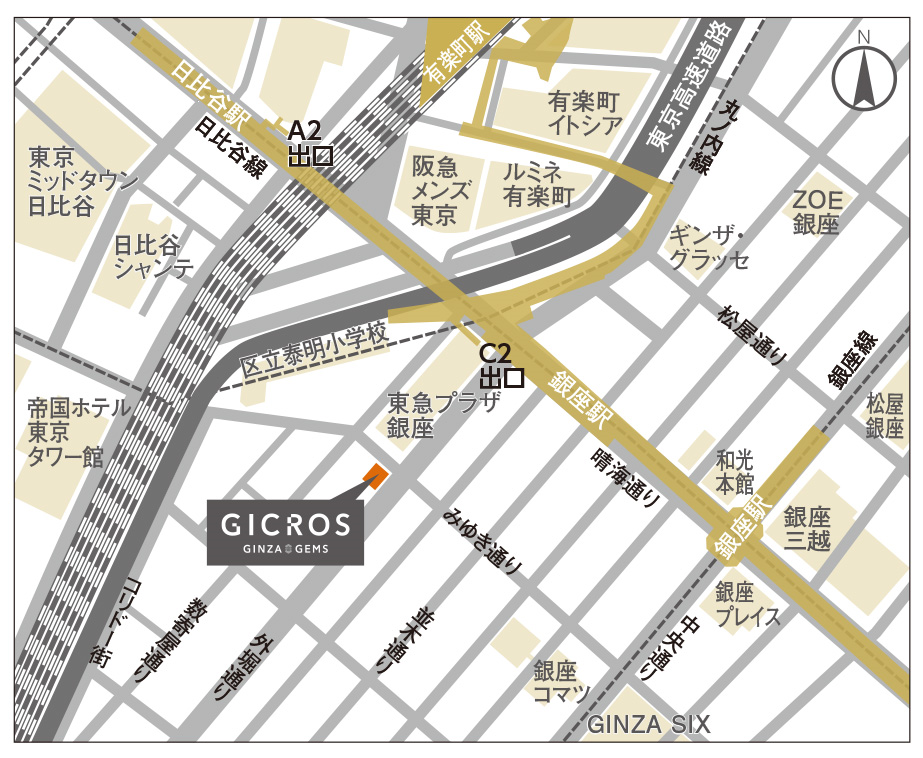 6). Property Description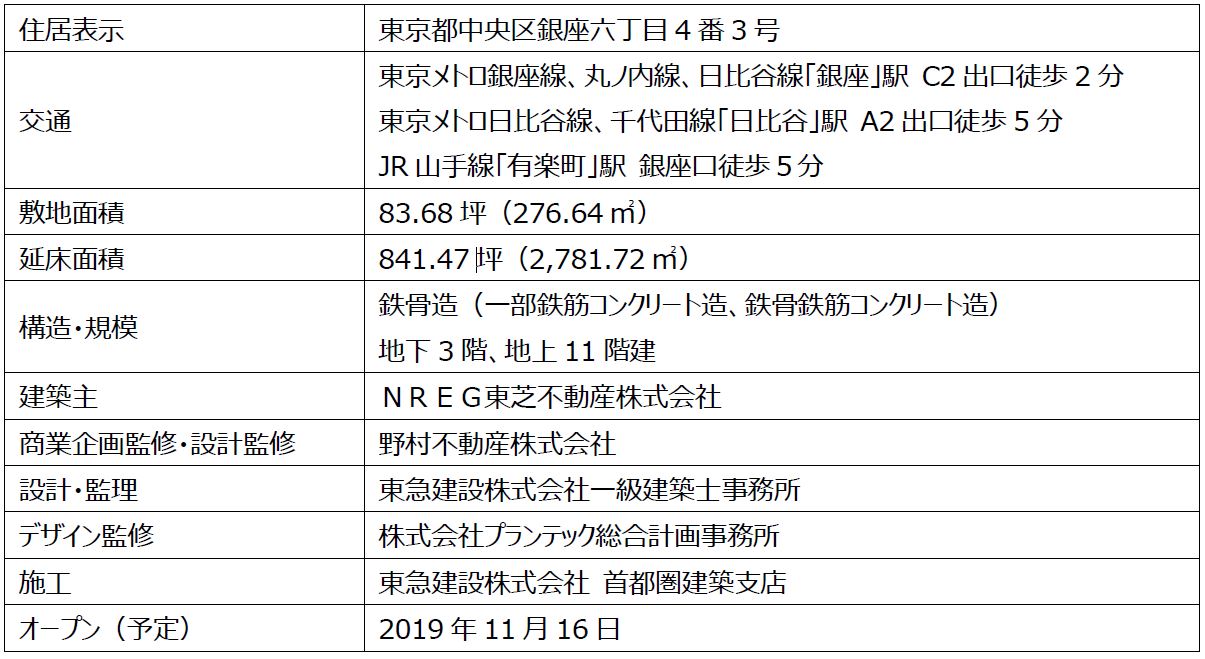 7. About GEMS series
GEMS is an urban-type commercial facility developed by Nomura Real Estate, with a collection of mainly restaurants. So far, 12 buildings have been opened in the Tokyo and Kansai areas. Going forward, we will continue to expand store openings in various areas.
List of GEMS development projects: http://www.gems-portal.com/series