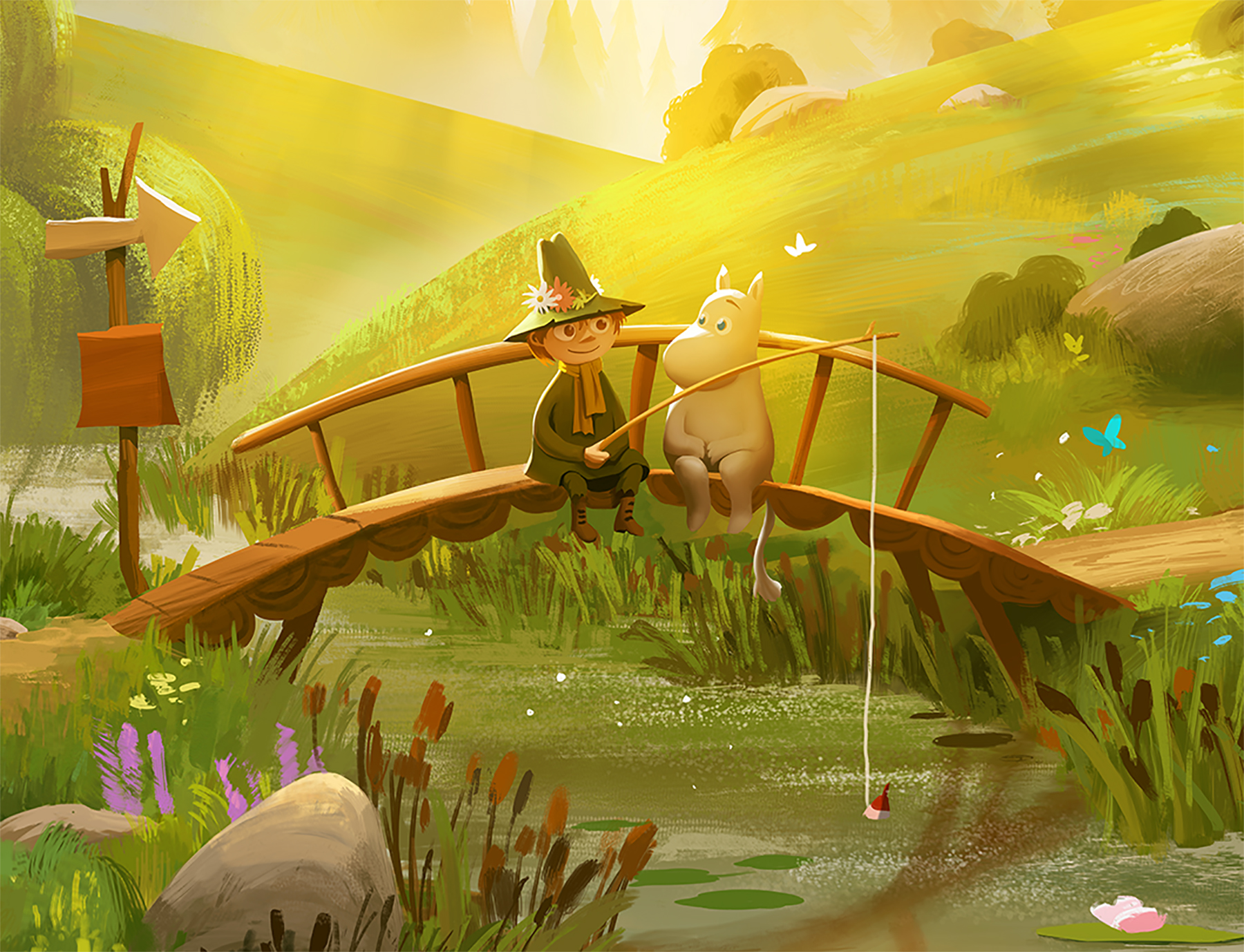 New animation "Friends of Moomin Valley"
Moomin STORY New animation "Moomin Valley Friends" / Finland's oldest long-established cafe "Ekberg"
■ Moomin STORY New animation "Friends of Moomin Valley"
Moomin's story begins with a novel by Finnish-born artist Tove Jansson. It has spread all over the world through picture books, comics, animations, etc., and now it has been loved by many people across generations.
In 2019, the new TV animation "Moomin Valley no Nakatachi" will be broadcast for the first time in 30 years in Japan! Made with full 4K CG animation technology, this work not only tells the story, but also the beautifully drawn nature of Moomin Valley and the texture of the characters. Matsuya Ginza will hold a sales event with the theme of new animation.
---
---
How to enjoy ① Approach the charm of the new animation in a special exhibition!
The special exhibition with free admission will introduce you to the animation creation process. Through the release of Japan's first character model and related materials, we will approach the charm of the new animation. Please enjoy the detailed setting materials, the seasons and nature of Moomin Valley with beautiful colors.
How to enjoy ② The charm of the new Moomin is plenty! Goods Corner <br /> We sell a wide range of items from the latest goods to popular items as well as original goods using new animation art that has not yet been released in Japan.
・ Overview of Moomin STORY New Animation "Friends of Moomin Valley"
Dates: September 25 (Wed)-October 7 (Mon), 2019
Venue: Matsuya Ginza 8th Floor Event Square Time: 10:00 am to 8:00 pm * Saturday, September 29, Sunday and September 30 until 8:30 pm, last day is 5 pm Closed admission: Free
When using images, please include the copyright notice below.
© Moomin Characters ™
■ Finland's oldest bakery cafe "Ekberg"
Founded in Helsinki in 1852, Finland's oldest bakery café "Ekberg" has been loved by everyone for a long time. In addition to the most popular cinnamon rolls in Finland, it sells coffee, tea and bags. In addition, you can enjoy delicious and delicious coffee in the venue. Cinnamon rolls are made by Andersen, a bread shop, using secret recipes. It is a real taste with plenty of cinnamon and cardamom. A demonstration by Ekberg bakery manager Sergei will be held during the exhibition.
・ Summary Date: October 2 (Wednesday) to October 7 (Monday), 2019
Venue: Matsuya Ginza 8F Event Square Time: 10:00 am to 8:00 pm * Closed at 5:00 pm on the last day
Contact: Matsuya Ginza 03-3567-1211 (main representative)
---