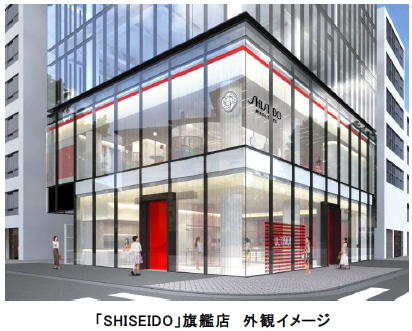 -The latest beauty facility providing a brand experience that fuses technology and human touch-
Shiseido will open the "SHISEIDO" flagship store (flagship store) in 85 countries and regions around the world in April 2020 (planned) in Ginza, the place where Shiseido was founded.
---
---
SHISEIDO's first brand flagship store is a facility that transmits the world view of the brand to customers in Japan and overseas visiting Ginza and offers a brand experience that fuses the latest technology with the human touch unique to SHISEIDO. is. In response to diversifying needs and lifestyles, we will provide digital contents that allow you to try out cosmetics freely using the five senses, beauty counseling tailored to customer needs, and experience-based paid services. Using the three floors of the building, it will be the largest store area in the world as a roadside store developed by SHISEIDO. In addition, we will develop a full lineup of skincare, makeup, and other brands, and sell limited items.
"SHISEIDO" will expand the encounter with new customers and promote the recognition and understanding of the brand through a brand experience unique to flagship stores that stimulates the pursuit of beauty. Furthermore, we will continue to take on the challenge of helping customers around the world discover new charms and live beautifully and richly.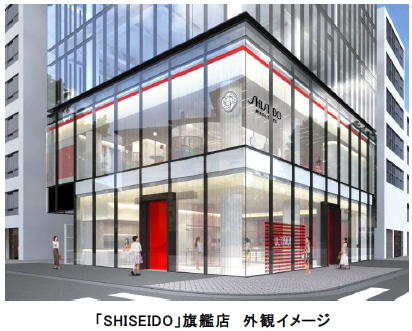 [Store overview]
■ Opening date: April 2020 (planned)
■ Location: 10-11, Ginza 3-chome, Chuo-ku, Tokyo "Temporary name: Hankyu Hanshin Ginza 3-chome Building"
■ Number of floors: 3 floors (building scale: 11 floors above ground, 1 floor below ground)
■ SHISEIDO official site: https://brand.shiseido.co.jp/
【map】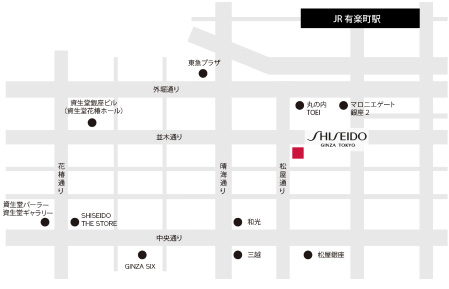 About "SHISEIDO"
"SHISEIDO" is a prestige brand that represents the Shiseido Group. We have skincare, makeup, suncare and fragrance products in 85 countries and regions around the world. In recent years, sales have increased especially in China, Travel Retail, and Japan. As a global prestige brand with Ginza as the origin, it will be loved by customers all over the world, and Japanese customers will be proud and use it. I would like to grow with Ginza as a brand you can enjoy.
▼ News Release
https://www.shiseidogroup.jp/news/detail.html?n=00000000002761&rt_pr=tre60
▼ Shiseido Group Company Information Site
https://www.shiseidogroup.jp/?rt_pr=tre60