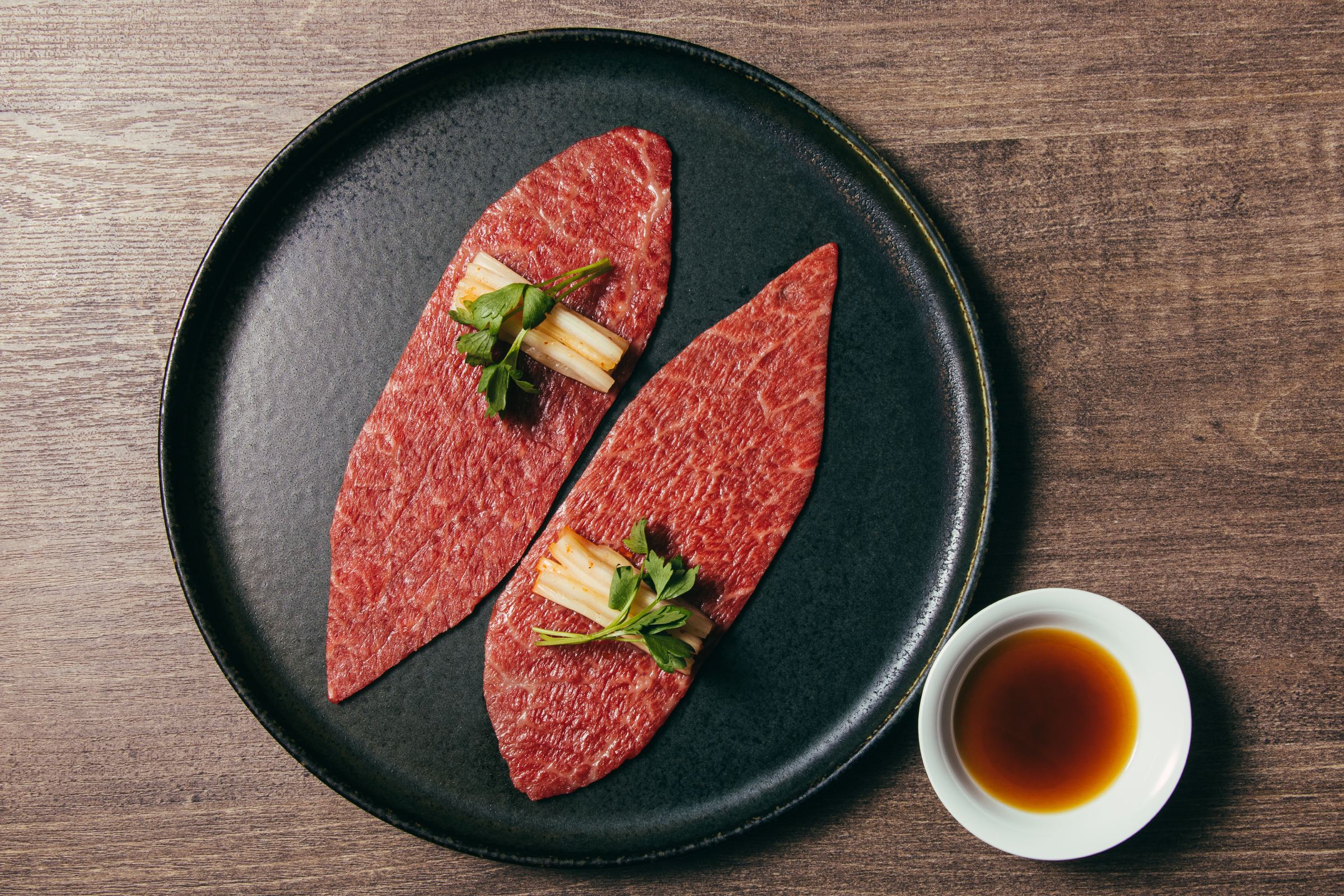 Numerous new menus woven by the taste of autumn
Thang Co., Ltd. ( Https://Sangue.Co.Jp/ ) is, "Ushigoro es" all stores ( Http://Ushigoro-s.Com/ ) and "around grilled meat cow" all stores ( Http://Ushigoro.Com / ) We will start offering autumn menus. [Tuesday, October 1st, 2019]
"Ushigoro Es" offers a variety of new menus that let you fully enjoy the taste of autumn, while "Yakiniku Ushigoro" offers a variety of seasonal dishes.
"Ushigoro-S"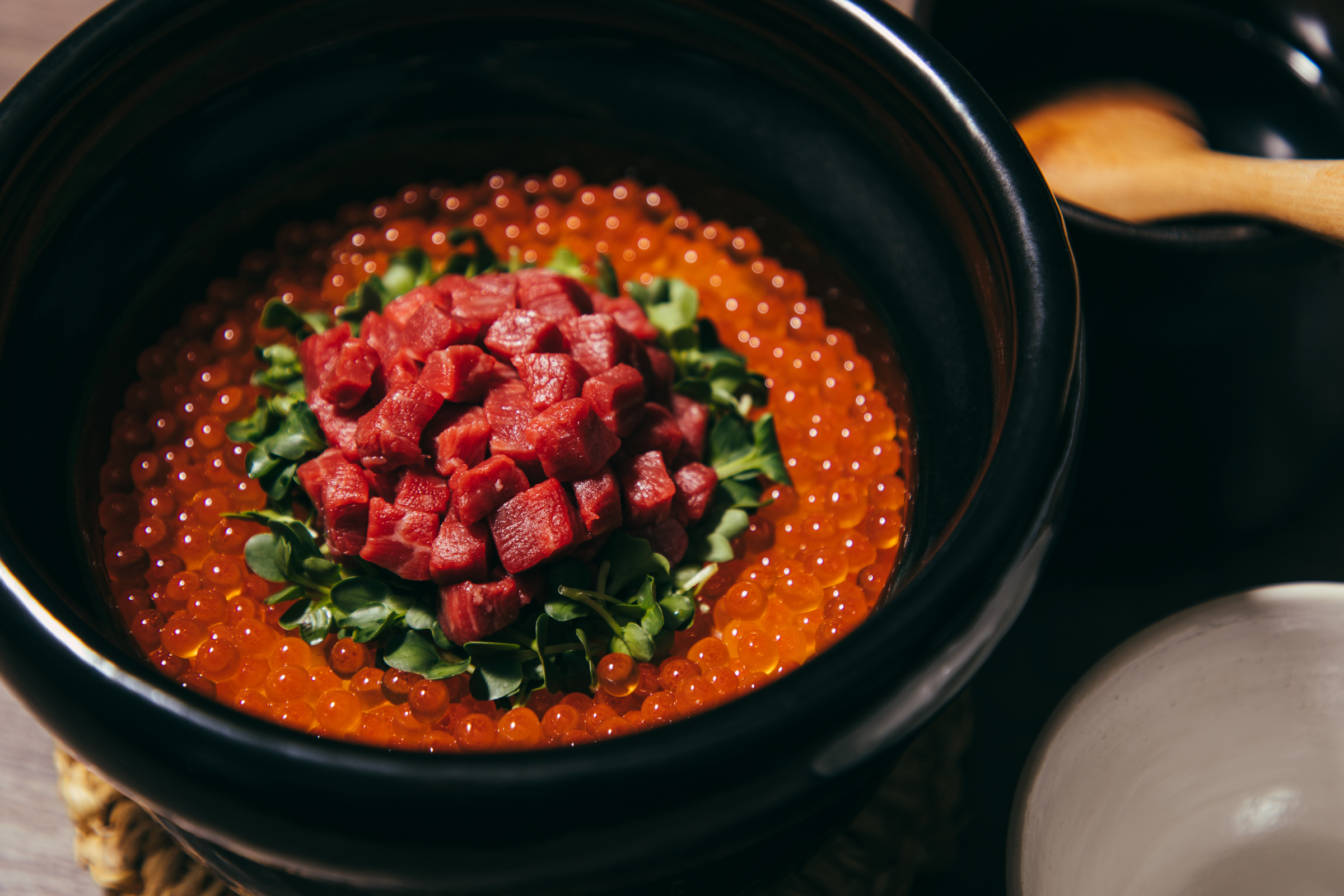 New Ikura and Beef Fillet Pot (Autumn Q Course) [Ushigoro-S]
Now is the season's sea jewel, "New Ikura" from Hokkaido. Please enjoy the delicious flavor of beef fillet that is made with just the texture and residual heat of Ikura.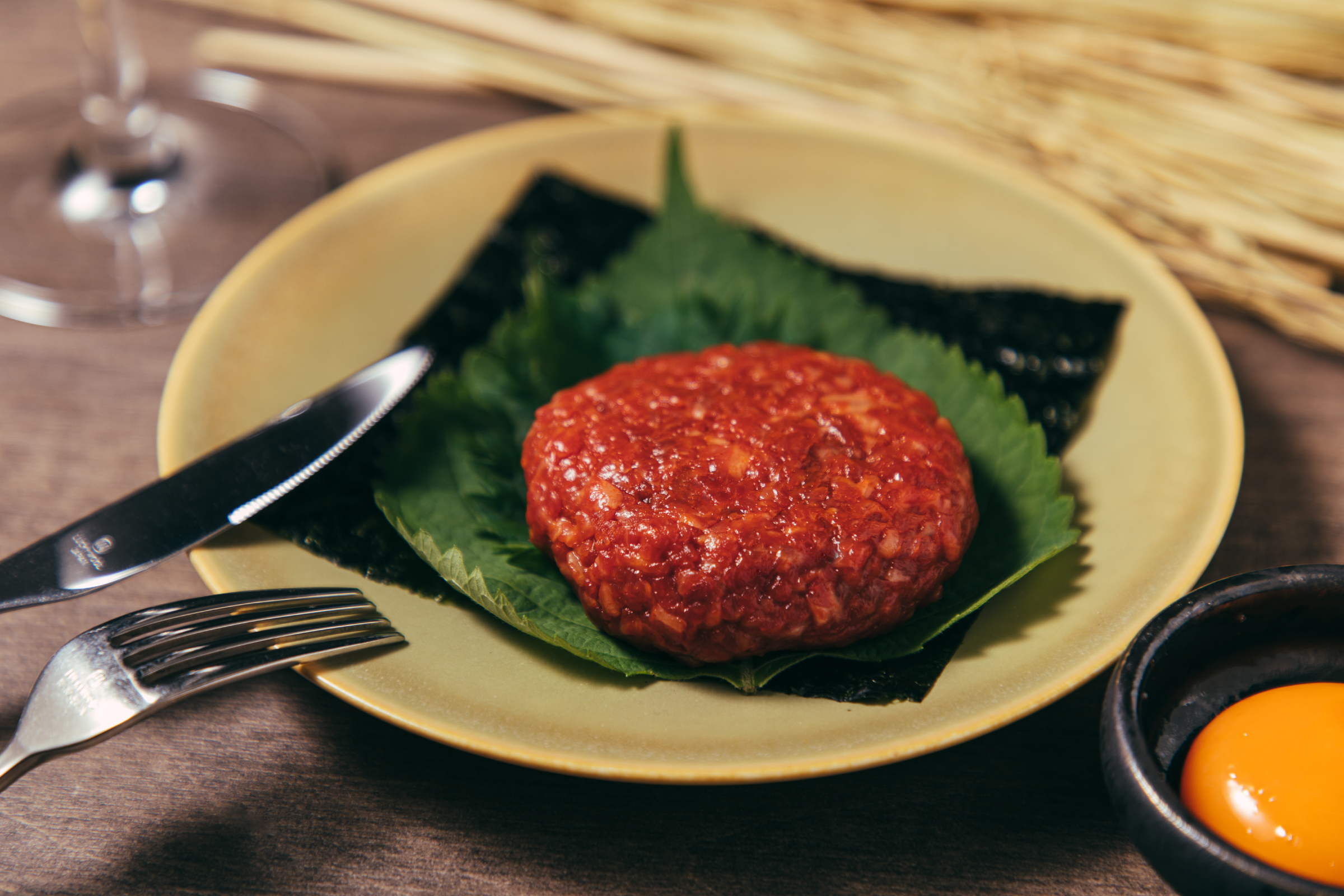 Wagyu beef sobrasada (Autumn Q course) [Ushigoro-S]
---
---
A special product from the Mediterranean island of Mallorca, the aged salami "Sobrasada" has been arranged in the "USHIGORO S." style. Wrap the aroma-rich Japanese beef tartare with sesame leaves, large leaves, and super-shanghai moss "Kontobi".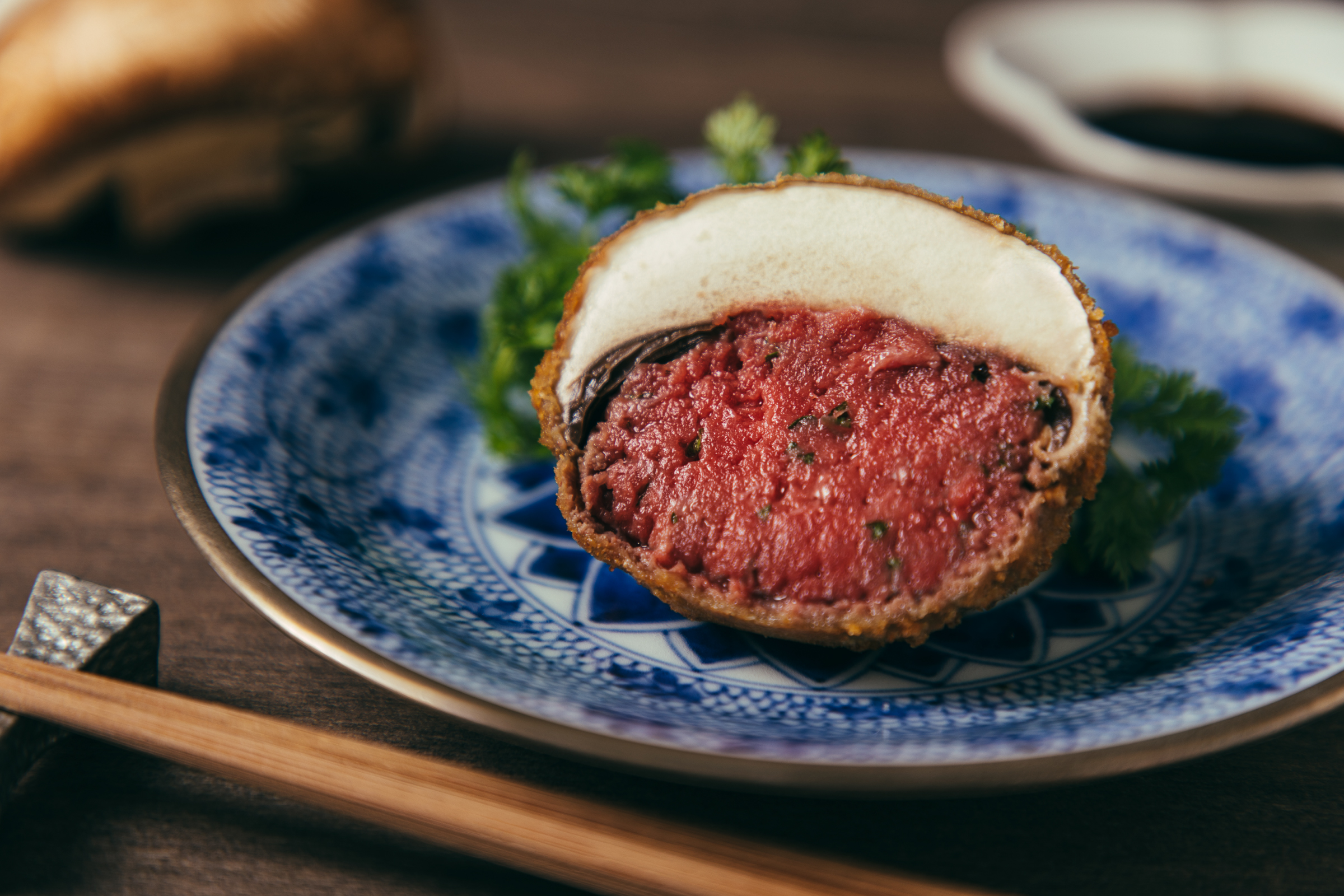 Wagyu and jumbo mushroom munch cutlet (Autumn Q course) [Ushigoro-S]
Japanese jumbo mushrooms rich in fragrance and umami are stuffed with ground beef and finished in a light and light cutlet.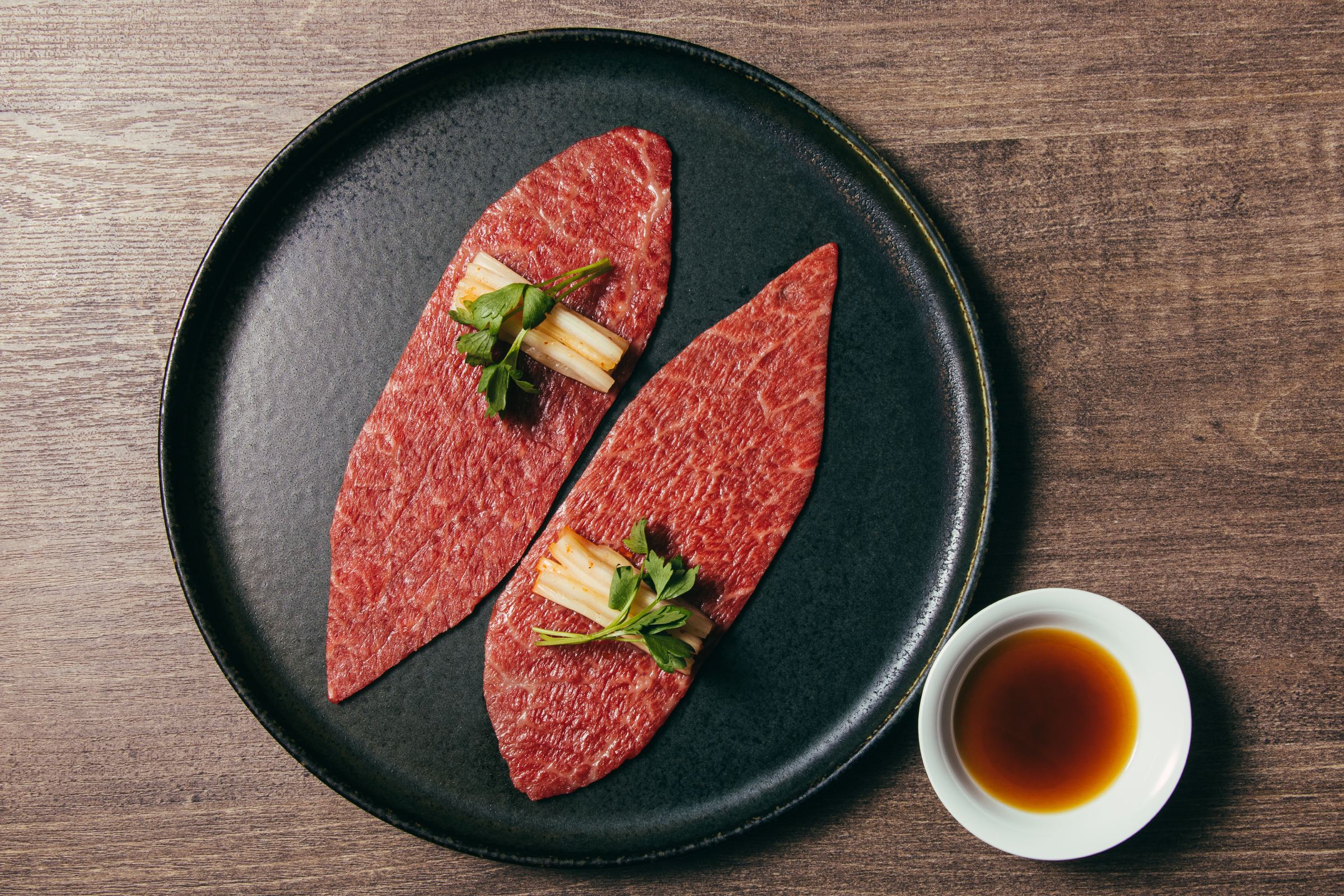 Wagyu beef tangle tighten Chinese cabbage kimchi and celery relief (autumn Q course) [Ushigoro-S]
Please enjoy Japanese beef red meat fastened with kelp with homemade ponzu. The light acidity of the Chinese cabbage kimchi and the refreshing celery relief accentuate the original taste of condensed red meat.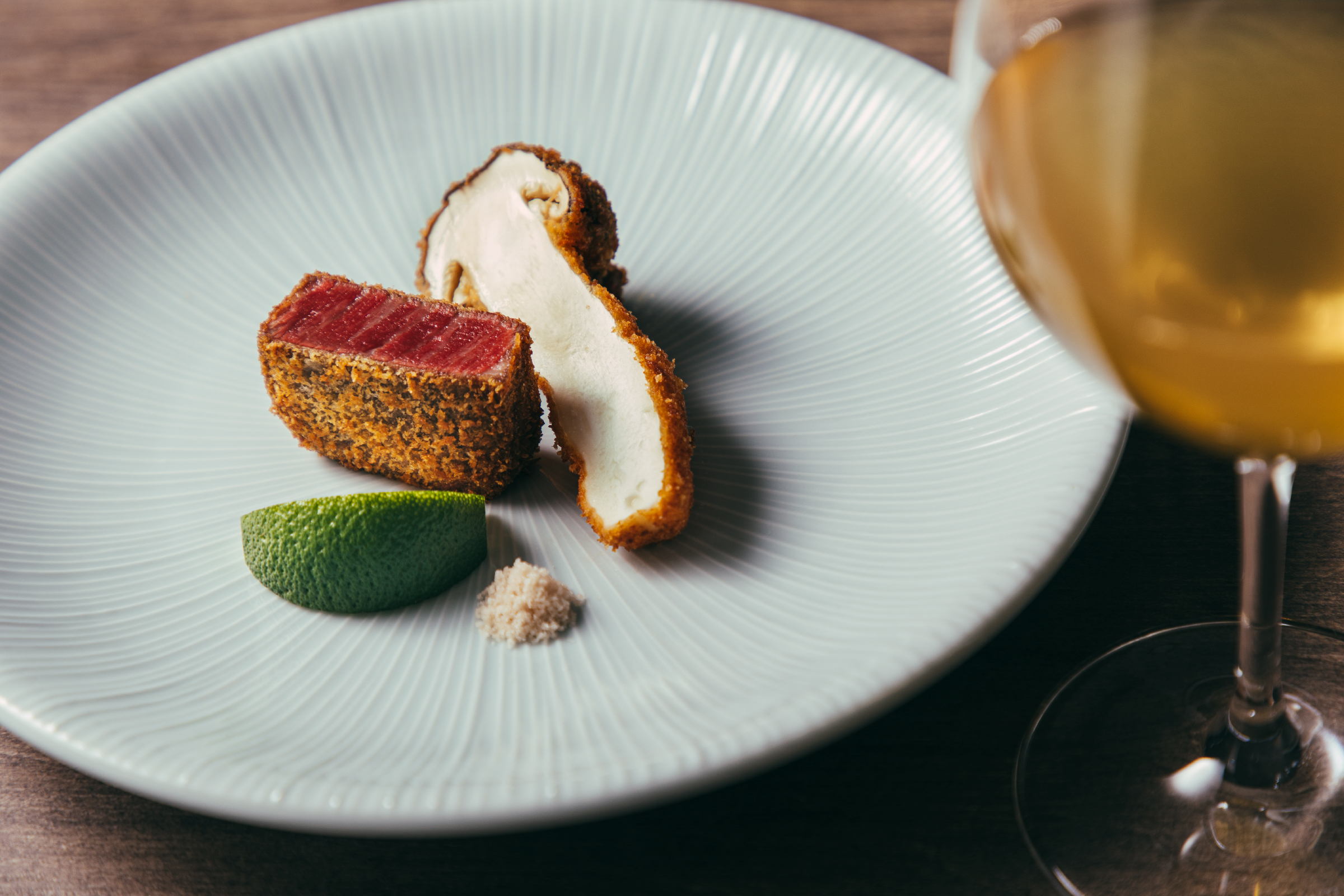 Shoto and beef fillet Kabosu and snow salt (Autumn K course) [Ushigoro-S]
Rare beef fillet cut with exquisite control, accompanied by a matsutake mushroom with a rich texture and aroma. A thin garment made of cheese will bring out more richness and umami. Please enjoy refreshing with pumpkin and snow salt.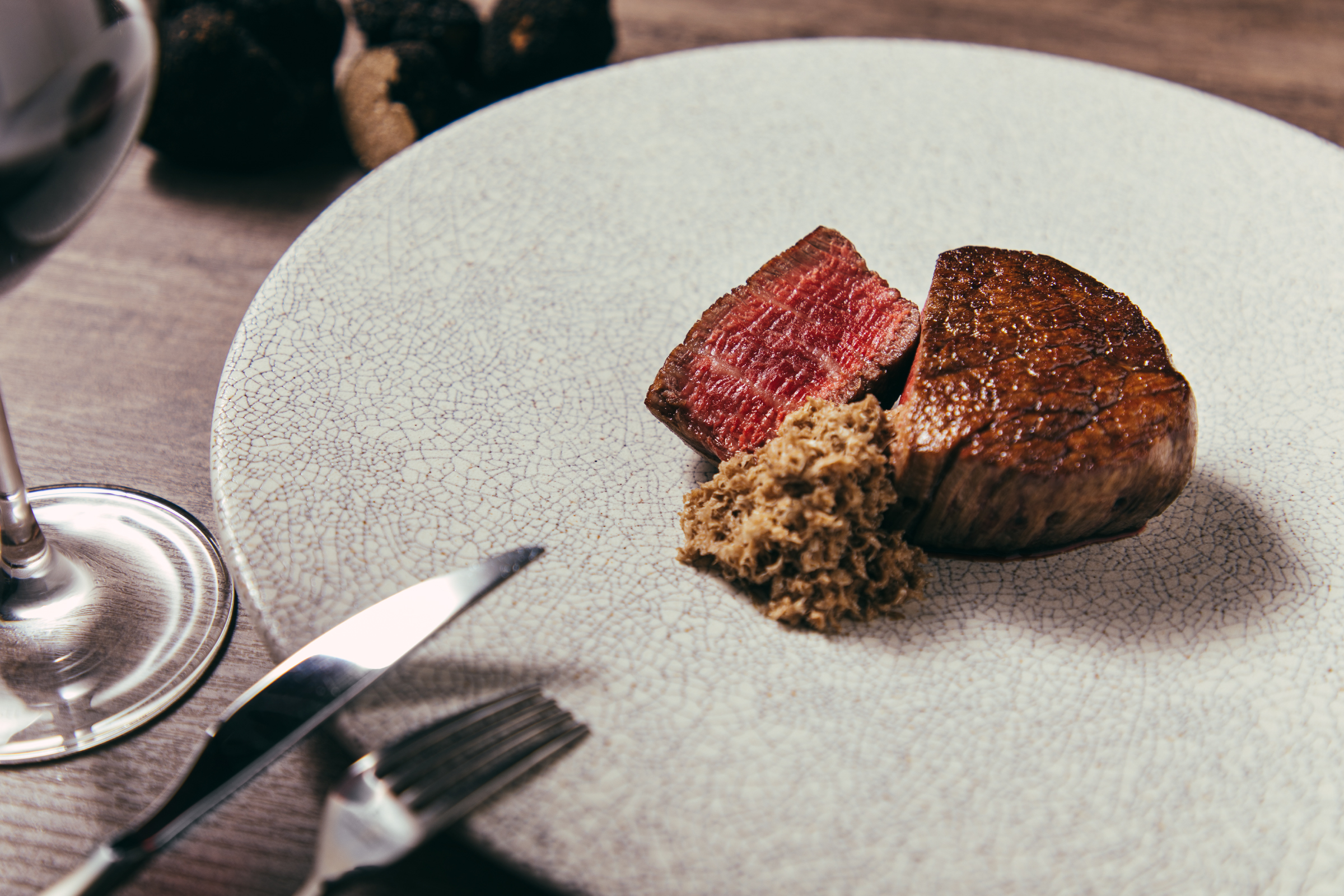 Autumn truffle and Tajima beef Chateaubriant steak (Autumn Q course) [Ushigoro-S]
We added plenty of autumn truffles to "Château Brian", the rarest part of Tajima beef, the highest peak of Japanese beef that has been carefully baked on charcoal. Please enjoy the supreme taste of luxury.
"Yakiniku Ushigoro"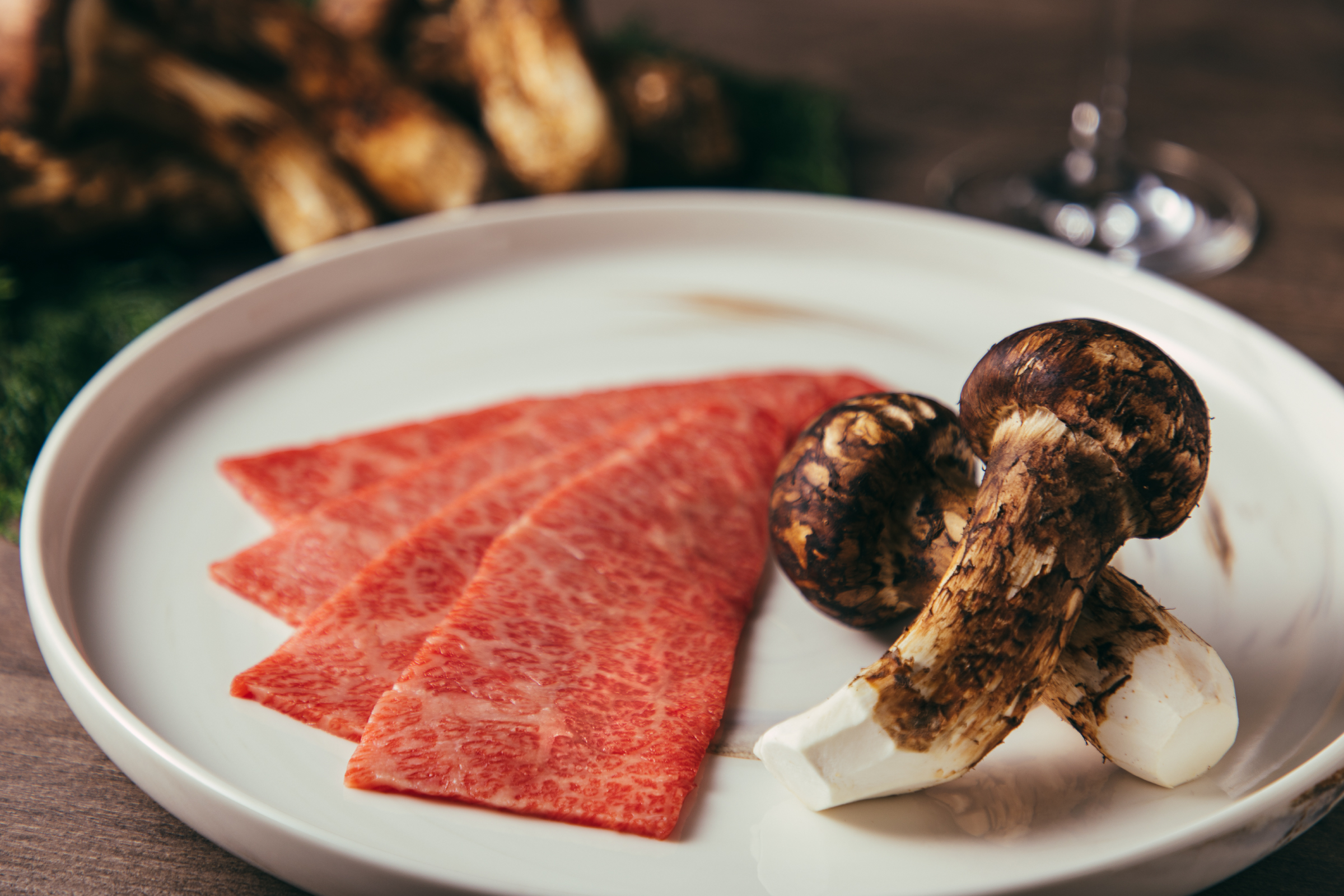 Sukiyaki of matsutake mushroom and zabton 2,200 yen [Yakiniku Ushigoro]
Usugoro's specialty, Sabton's sukiyaki, with autumn taste "matsutake". The melted Zabton's texture and overflowing gravy, the pleasant pine mushroom texture and spreading fragrance. A gem that tastes autumn in Japan.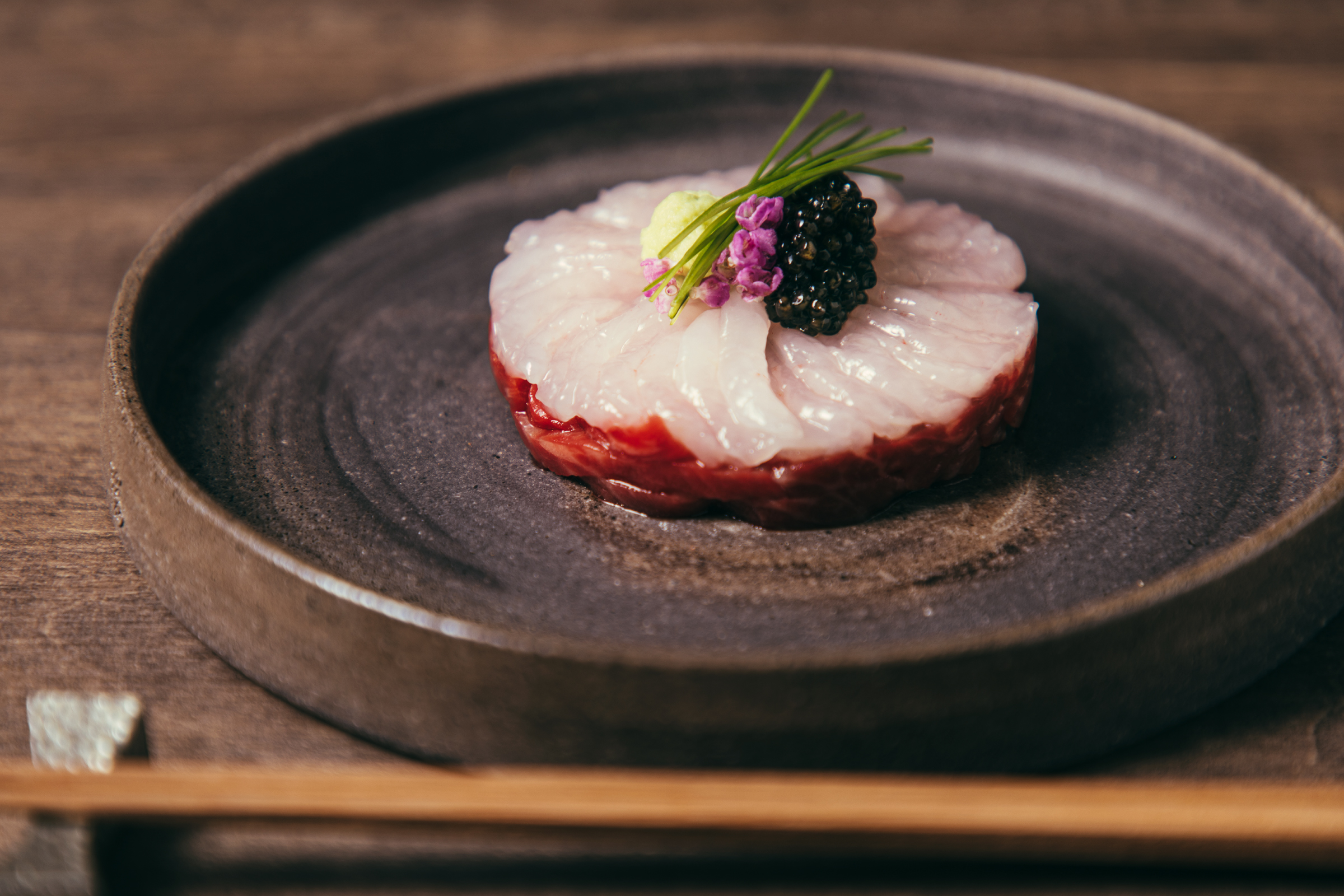 Toyama White Shrimp Ushigoro Yukke 2,400 yen [Yakiniku Ushigoro]
Seasonal Toyama white shrimp and yukke that can only be served because it is a raw food authorized store. An exquisite combination of white shrimp sweetness and fresh meat flavour adds a touch to the start of the meal.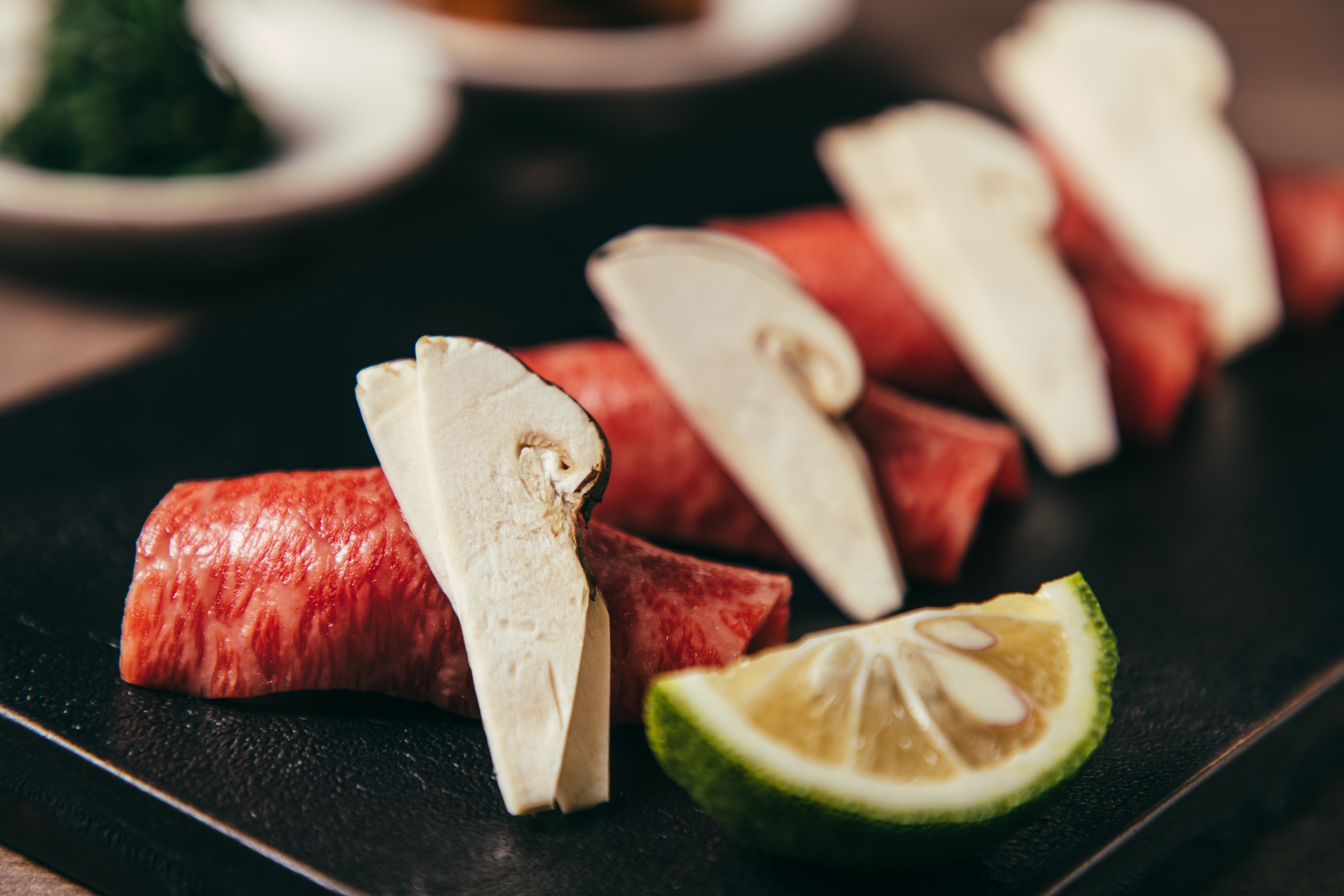 Mushrooms of matsutake mushrooms and zabton 1,600 yen (2 ranch) [Yakiniku Ushigoro]
The best part Zabuton was lightly sprinkled with seasonal matsutake slices. A luxurious new fall handful that tastes the melt of Zabuton and the scent of matsutake mushrooms.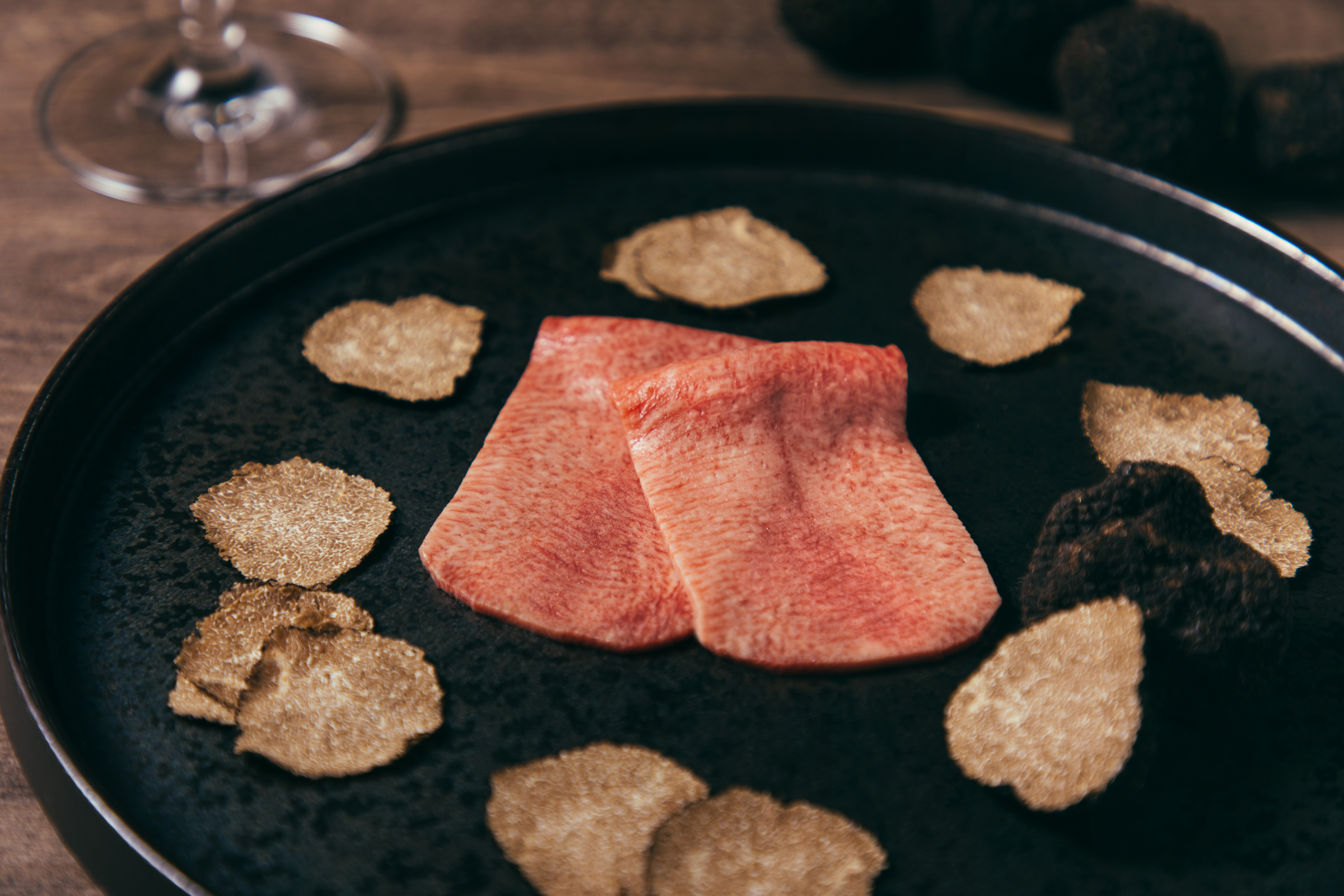 Autumn truffle and superb tongue wrapping ¥ 3,200 [Yakiniku Ushigoro]
Please enjoy the truffle, one of the world's three most delicacies, with a carefully selected slice of the finest tongue. You can enjoy the glossy texture, pleasant crispness, and the fragrance of rich truffles.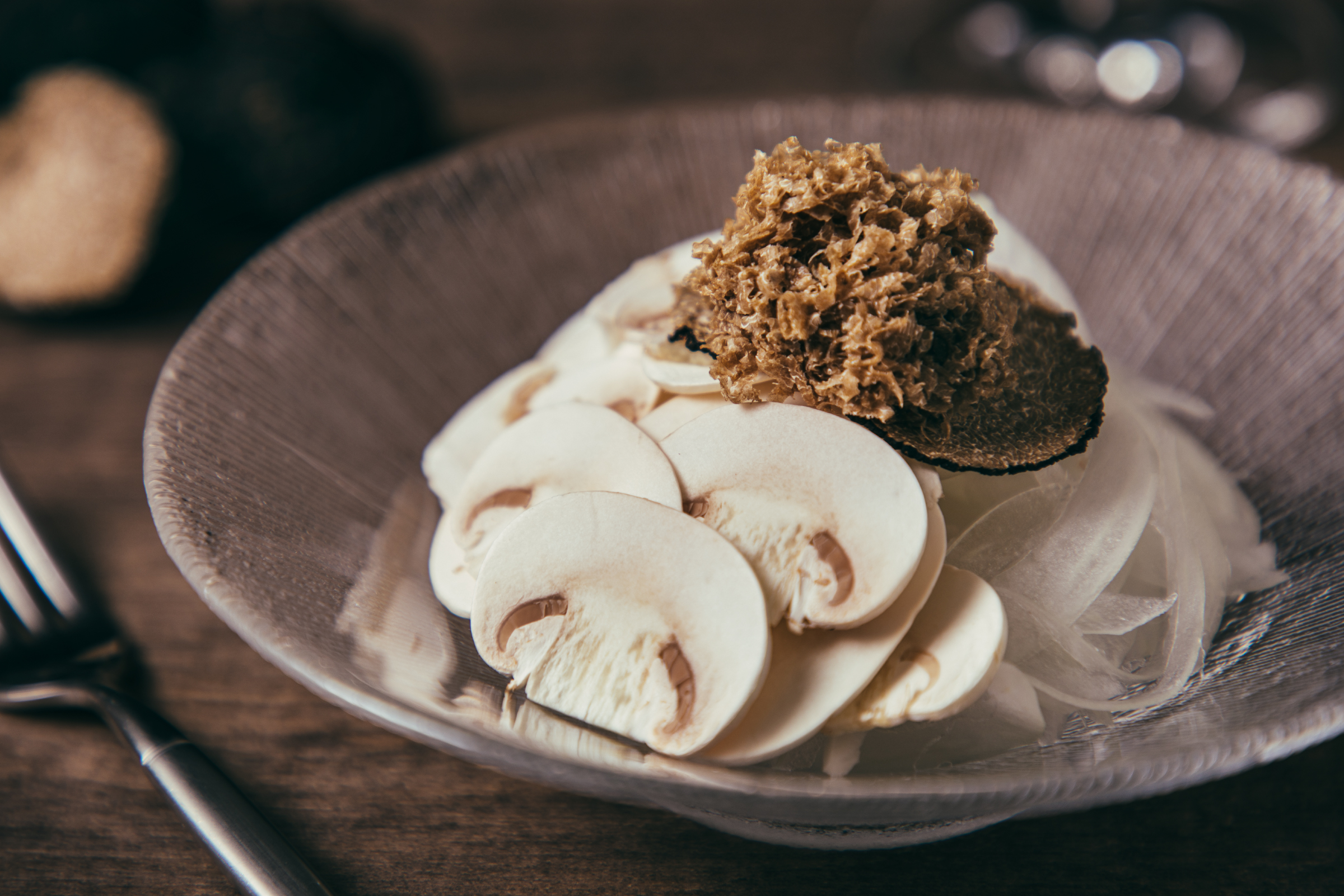 Truffle and mushroom salad 2,000 yen [Yakiniku Ushigoro]
Vitamin-rich mushroom slices and fresh crispy onion slices with fragrant truffles. A luxurious autumn salad with a new texture created by the combination of seasonal ingredients.
"Ushigoro Es" & "Yakiniku Ushigoro"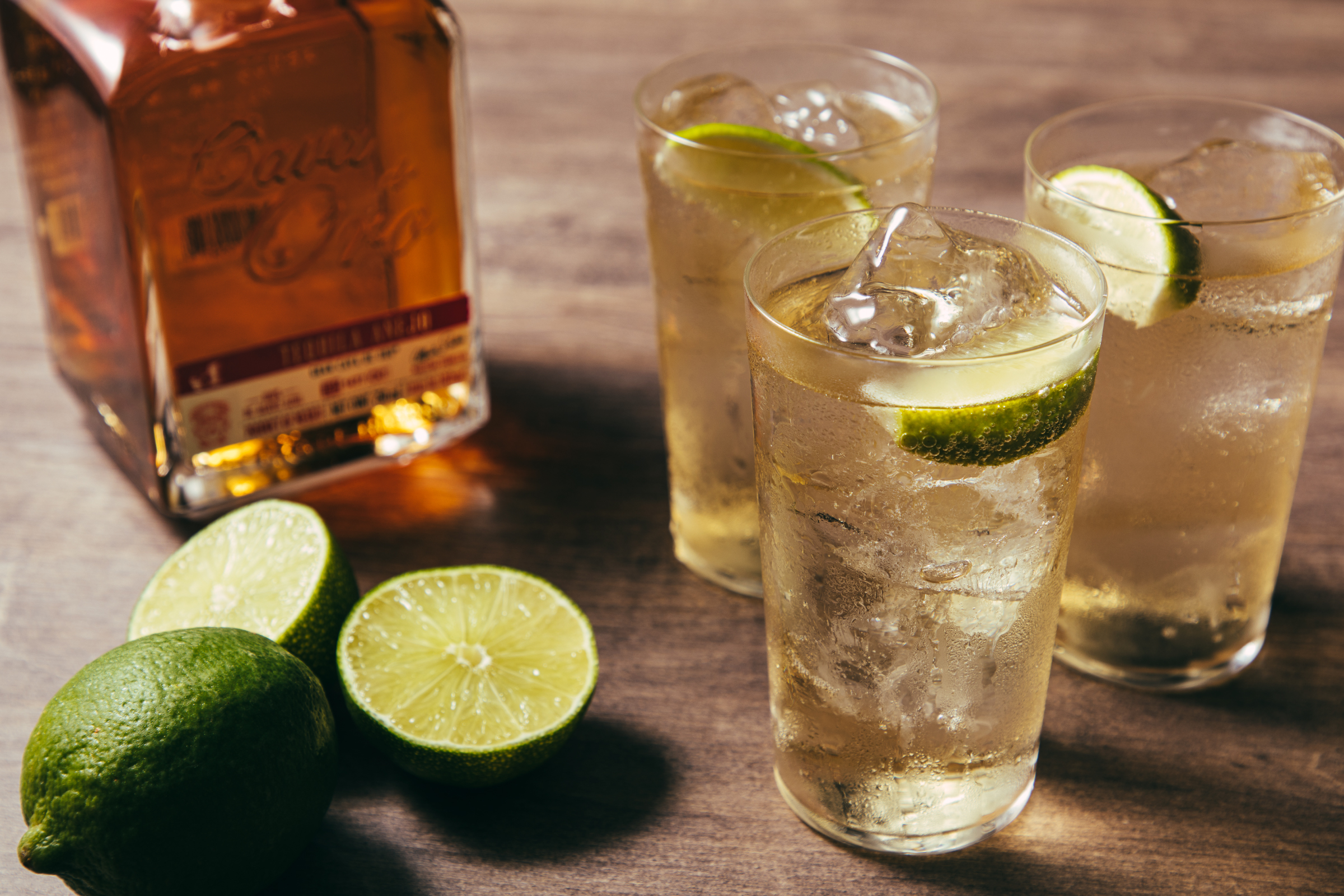 Cava de Oro Lime & Soda 2,000 yen [Ushigoro S / Yakiniku Ugoro]
"Premium Tequila Cava de Oro" has a refined scent like brandy and a refined sweet taste. In Japan, it is an original cocktail that combines a rare tequila with a lime and soda for a refreshing taste that is excellent for Japanese beef. We will deliver a new proposal to replace highball.
Provided store: "USHIGORO S."
[NISHIAZABU (Nishiazabu)] 2-24-14 Nishiazabu, Minato-ku, Tokyo Barbizon73 B1F / 03-6419-4129
[GINZA (Ginza)] 7-7-7 Ginza, Chuo-ku, Tokyo GINZA777 ADC BUILDING 6F / 03-3289-1129
Supplied store: 《Yakiniku Ushigoro》
[Nishiazabu head office] 2-24-14 Nishiazabu, Minato-ku, Tokyo Barbizon73 1F / 03-3406-4129
[Ginza Store] 1F-6-6 Ginza, Chuo-ku, Tokyo 1-2F / 03-3538-1129
[Ginza Namiki-dori] 5-4-9 Ginza Chuo-ku, Tokyo New Ginza 5 Building 7F 03-3572-1129
* Sang Co., Ltd. ( https://www.sangue.co.jp )
* All prices listed are exclusive of tax.
* The information contained in the press release is current as of the announcement date. Please note that it may be different from the latest information.