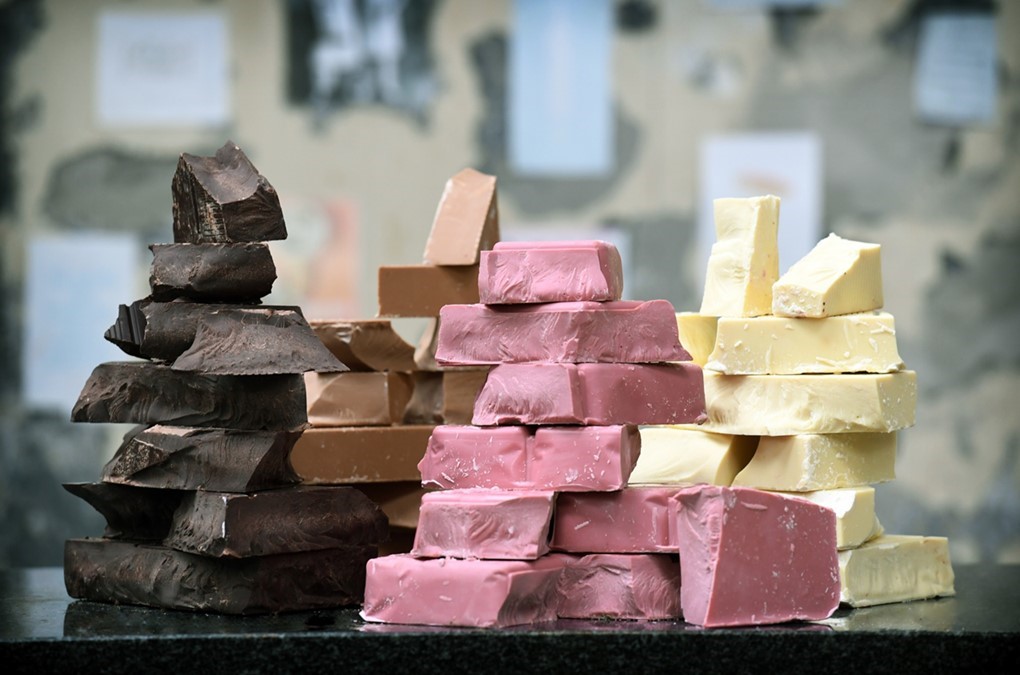 A product for Valentine's day that has evolved even more gorgeously from " Kit Cut '' which commercialized ruby chocolate for the first time in the world appears
Nestlé Japan Co., Ltd. sells a new product "Kitkat Chocolate Ruby 2020 Assort" for Valentine's season using Ruby Chocolate, which has been developed by Swiss chocolate maker "Bally Callebaut", on January 15 From (Wed), "Kit Kat Chocolatery" store and mail order site will start.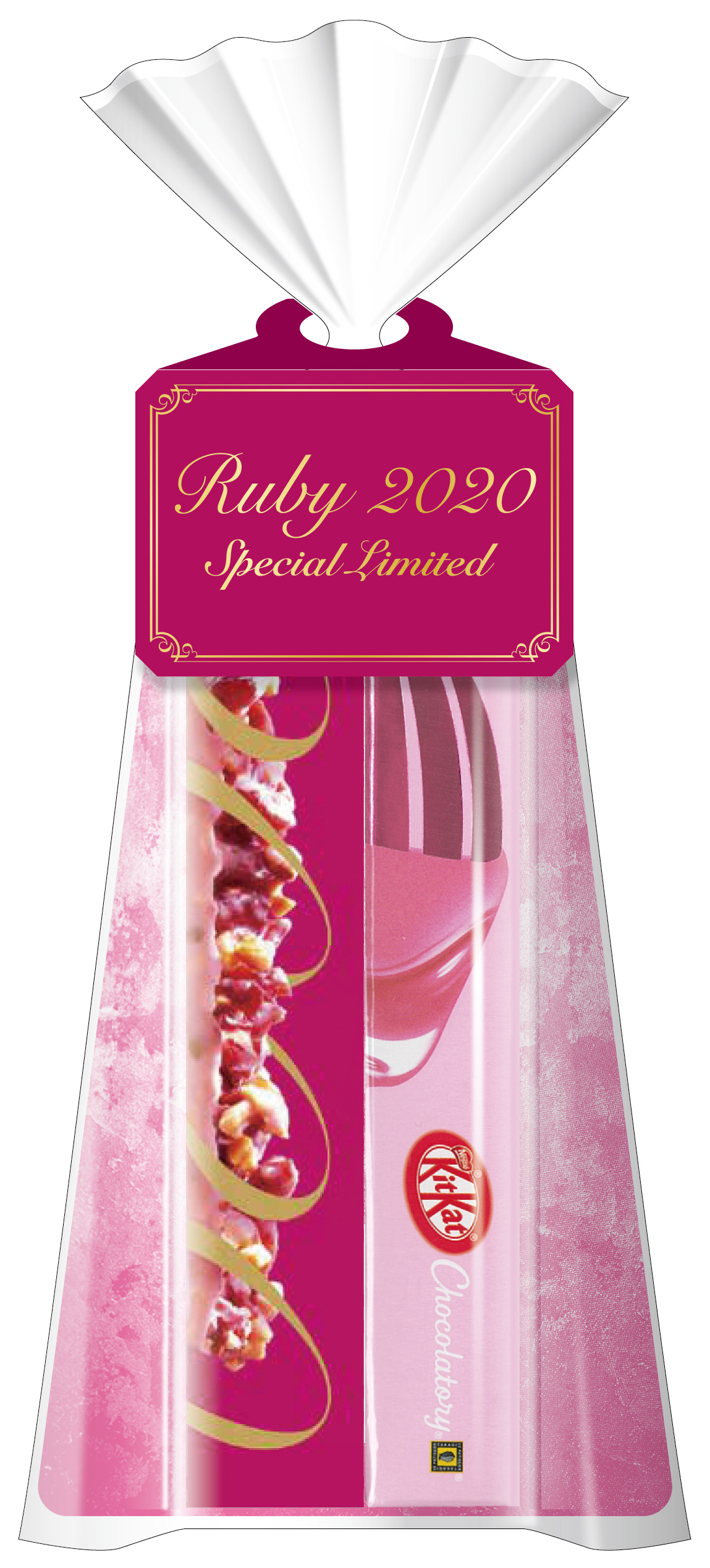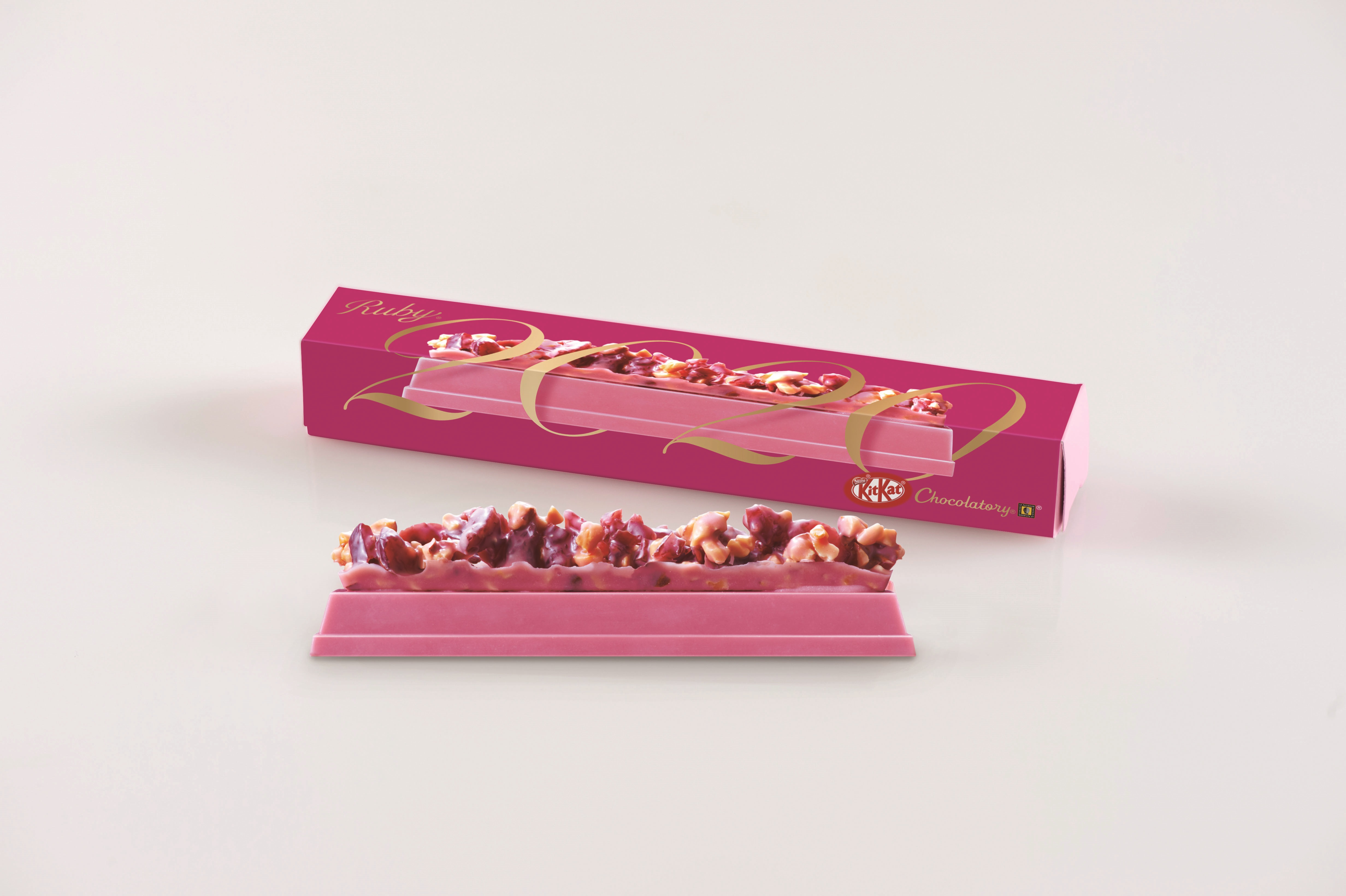 ---
---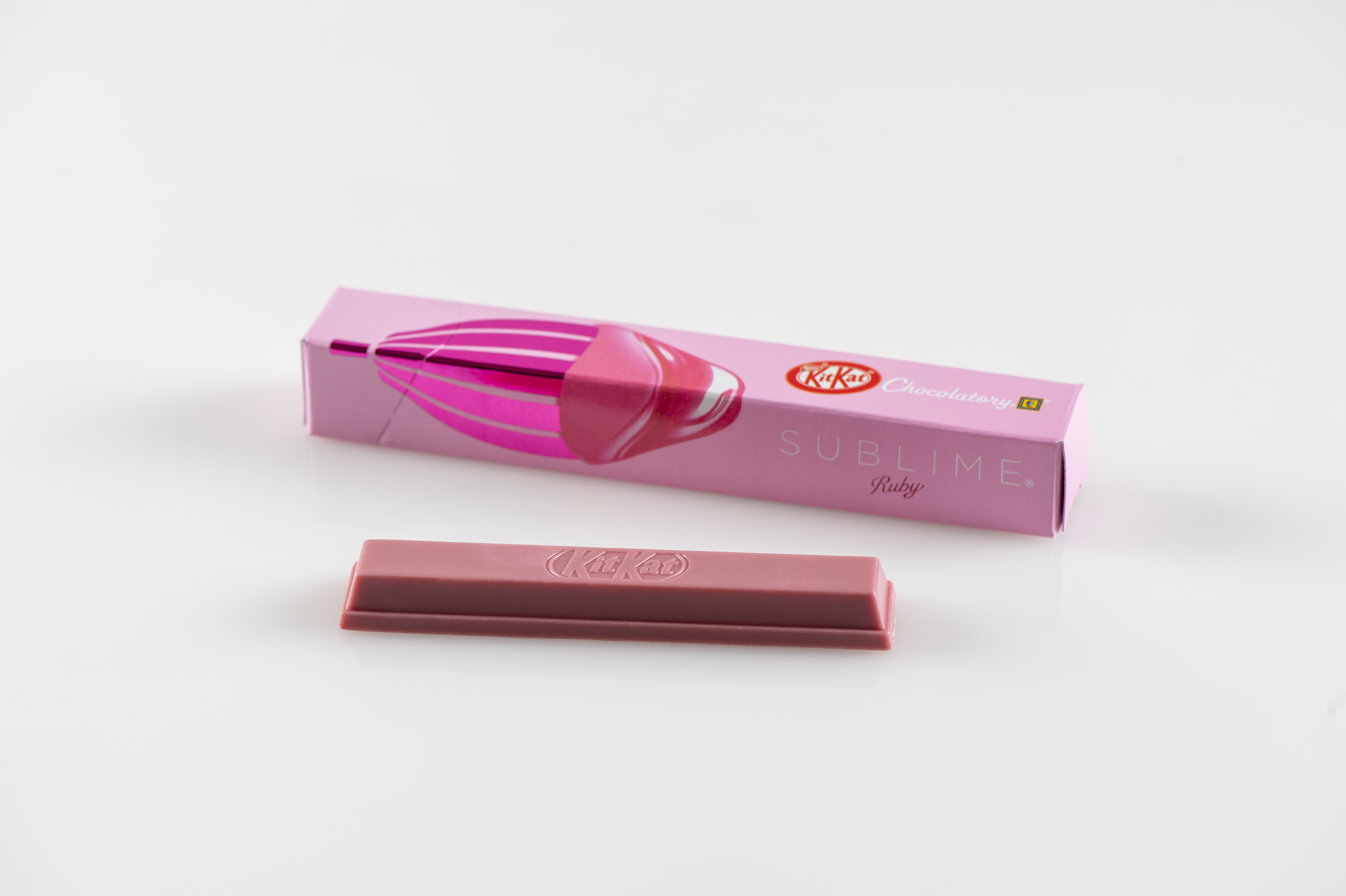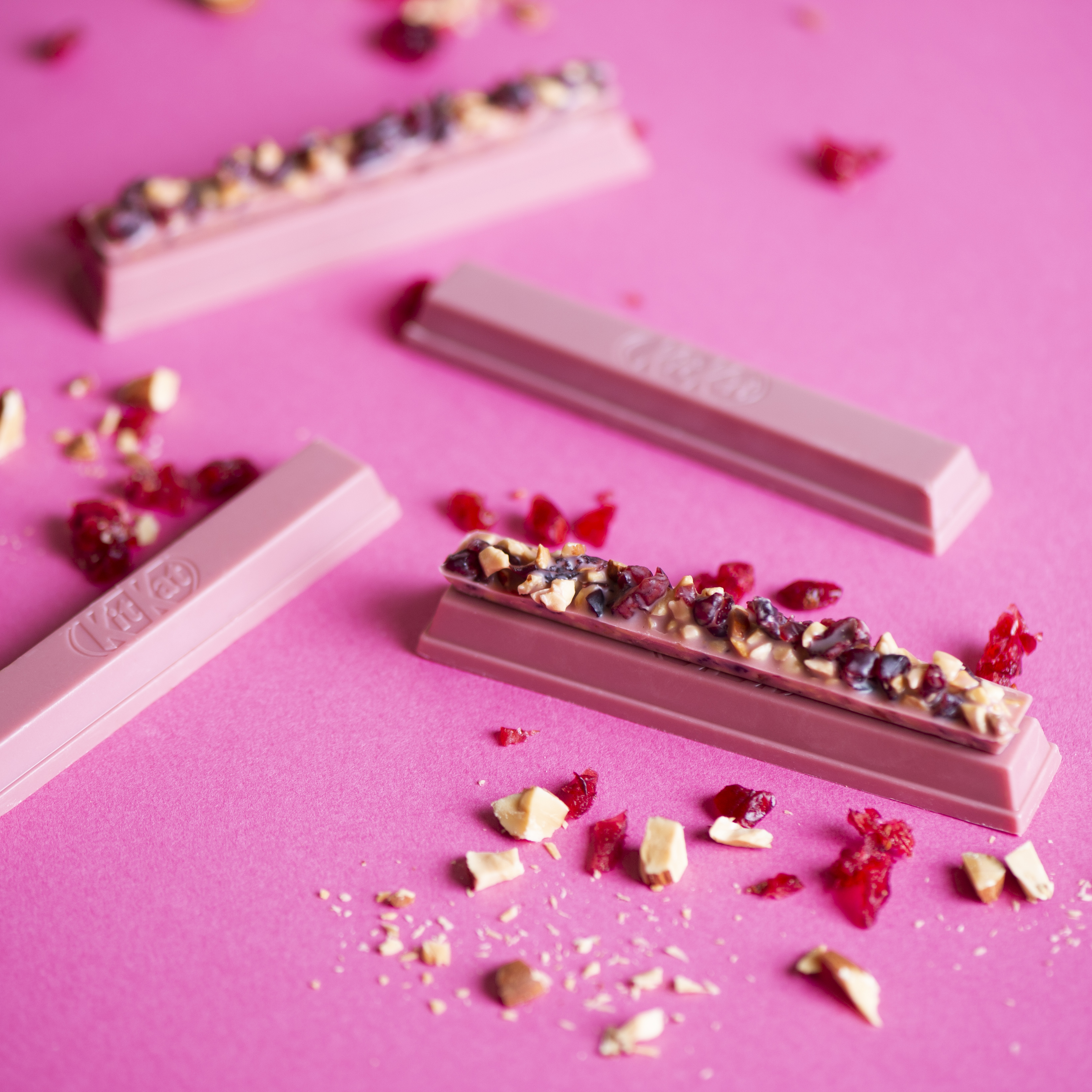 Ruby Chocolate is a new type of chocolate, after Bitter Callebaut, a Swiss chocolate maker that has been successfully developed for over 10 years, after bitter, milk and white.In January 2018, the world's first " Kit Kat Chocolatery '' "Was released as a standard product. Since then, chocolate gourmet fans and top patissiers around the world have been evaluating the vivid pink color of carefully selected cacao and the fruity acidity of berries, and the demand for ruby chocolate has gradually increased. Is.
From KitKat, the world's first commercialization of Ruby Chocolate, to launch for Valentine's Day in 2020, new products will be launched with one standard KitKat Chocolaty Subrim Ruby and cranberries and almonds in Subrim Ruby. An assorted product with a single "Ruby 2020" that can be enjoyed with luxurious toppings, a fruity taste, texture and gorgeous appearance.
"Kit Kat Chocolatery" is a specialty store that delivers "Premium Kit Kat" that focuses on materials and manufacturing methods under the full supervision of chef Yasumasa Takaki, owner of "Le Patissier Takagi". We develop products that are perfect for the Valentine season, as well as small gifts for family, friends and colleagues, as well as reward gifts for ourselves, and have been well received by customers.
■ Product Overview Product name: KitKat Chocolate Ruby 2020 Assorted content: 2 bottles (excluding tax): 1,200 yen Sales period: January 15 (Wed)-
Sales location: "Kit Kat Chocolatery" stores and mail order sites * Stores are nationwide, with 7 stores: Seibu Ikebukuro, Shinjuku Takashimaya, Ginza, Lazona Kawasaki, Daimaru Umeda, Itami Airport, and Sogo Hiroshima Dozens of pop-up shops
Reference material
Barry Callebaut <br /> Headquartered in Zurich, Switzerland, is one of the world's leading manufacturers of high quality chocolate / cocoa products. It has about 60 production facilities around the world and employs more than 12,000 people worldwide. Annual sales in the 2018/2019 fiscal year were approximately CHF 7.3 billion (EUR 6.5 billion / USD 7.4 billion). As a B2B company, it supplies products from the entire food industry, from global and local food manufacturers, to commercial and professional users such as chocolatiers, pastries, bakery, hotels, restaurants and catering companies.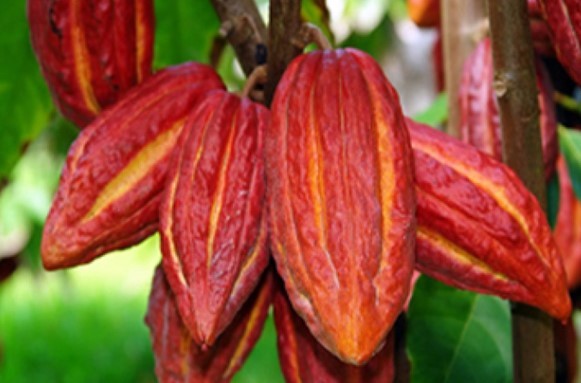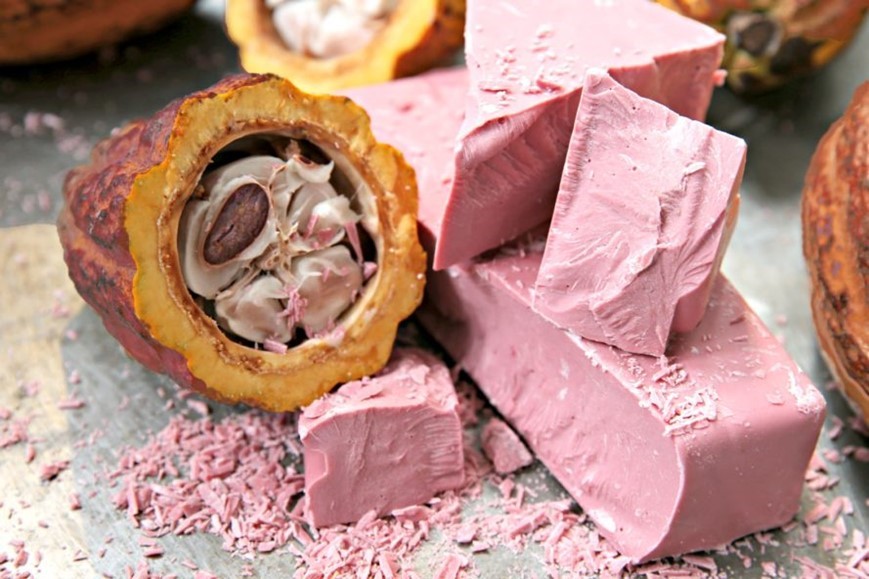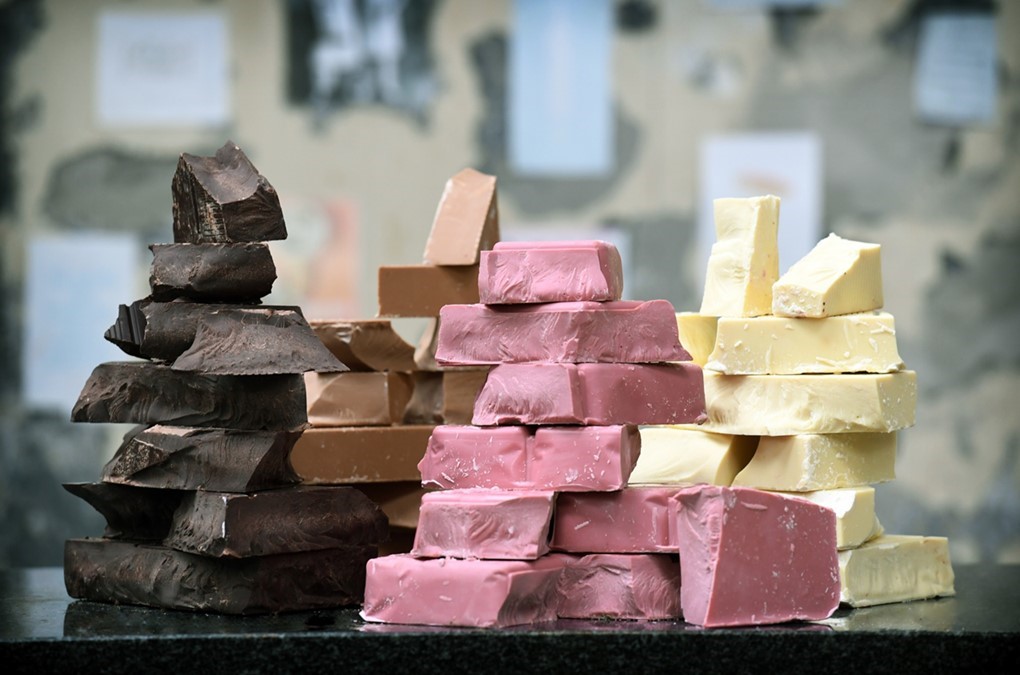 Kit Kat Chocolatery
Involved in the development of KitKat since 2003, the world's first ever supervised by Le Patissier Takagi owner chef Yasumasa Takaki who has been discovering the new charm of KitKat through the development of numerous supervised products so far. "Kitkat specialty store". The shop name "chocolatery" is a coined word that combines chocolate and chocolate factory. As a communication-type shop that offers a new "fun" and "break" where you can meet the chocolatier's commitment and the excitement and enjoyment of the chocolate factory, a shop that can be enjoyed by a wide range of customers. want to be. Currently, it has seven stores in Japan.
Takamasa Yasumasa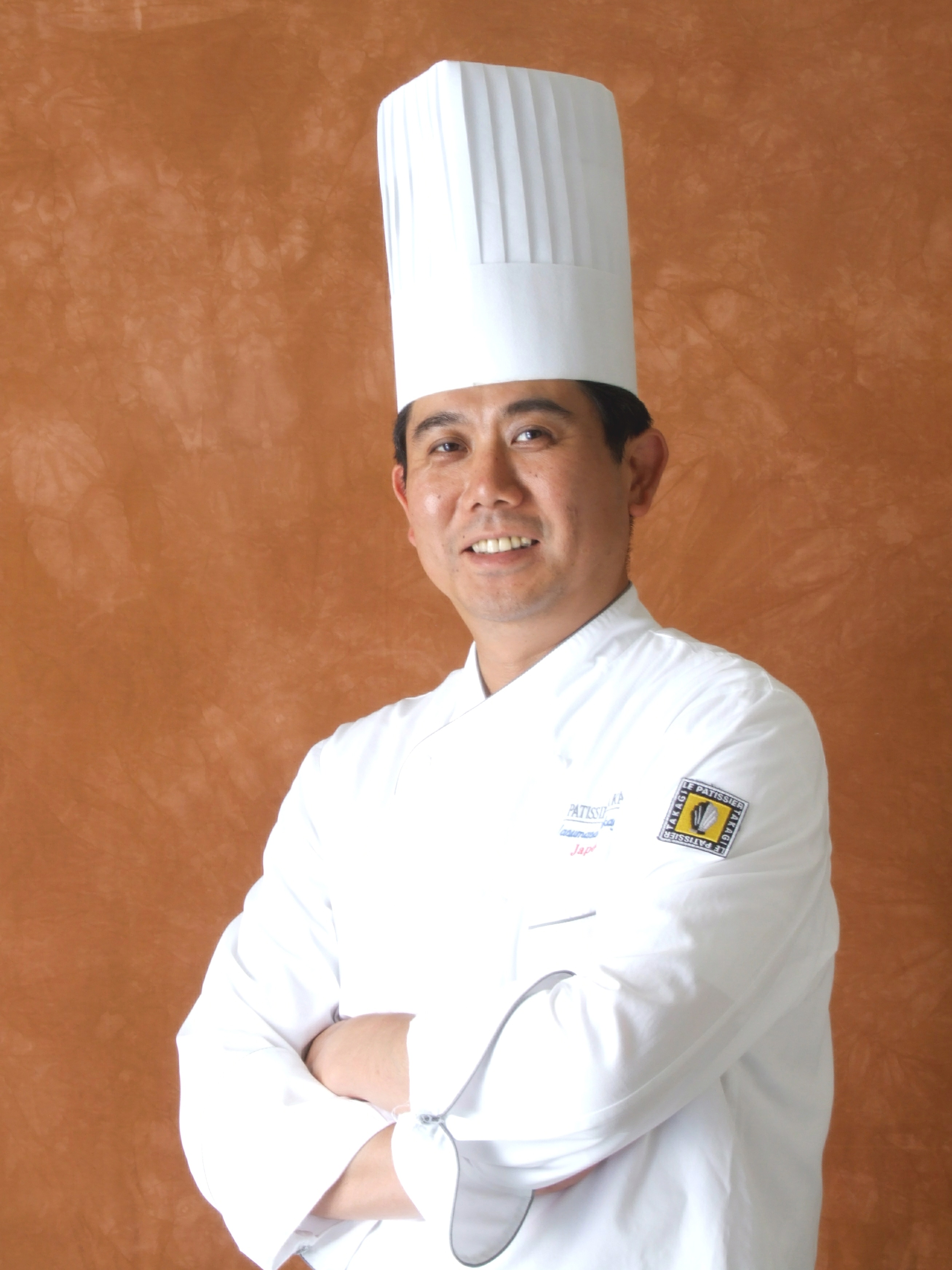 Born in 1966. During a four-year visit to Europe, he trained at famous shops such as "Amphickless" (2 stars), "Moduy" and "Bergne", and worked as a decoration chef at "Over-Wise". Became the first Japanese chef patissier at "JC Gruppo". In 1992, at the age of 26, he was the youngest Japanese to win the most prestigious "Gastronomical Arpa John" in Europe. In 1993, he won the 3rd place in the Competition Charles Proust. Currently, he is the owner and chef of "Le Patissier Takagi" and "Le Chocolatier Takagi", which operates three stores in Tokyo, including the main store in Komazawa, Setagaya-ku.