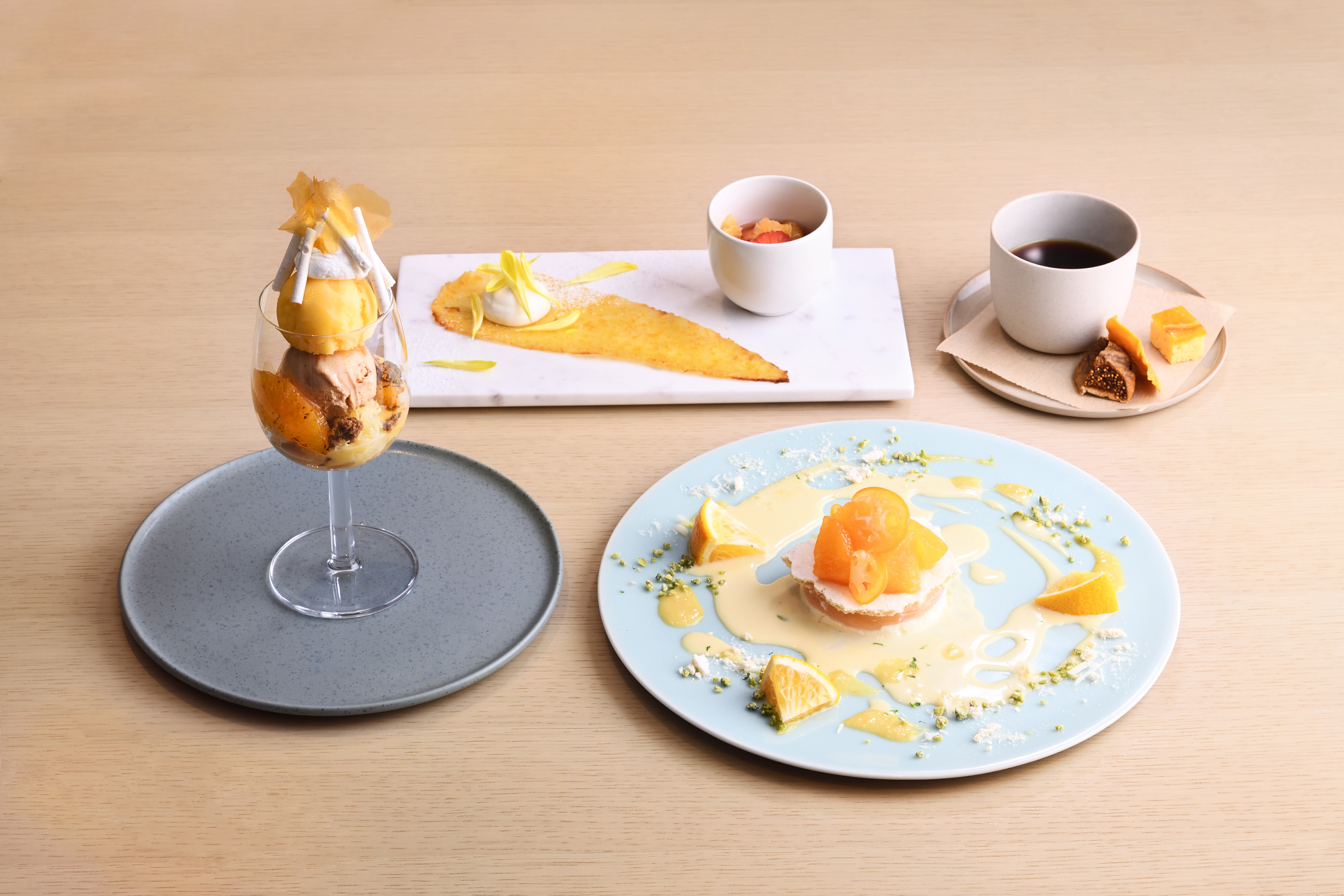 Sales period: January 10 (Fri) 2020 to late February 2020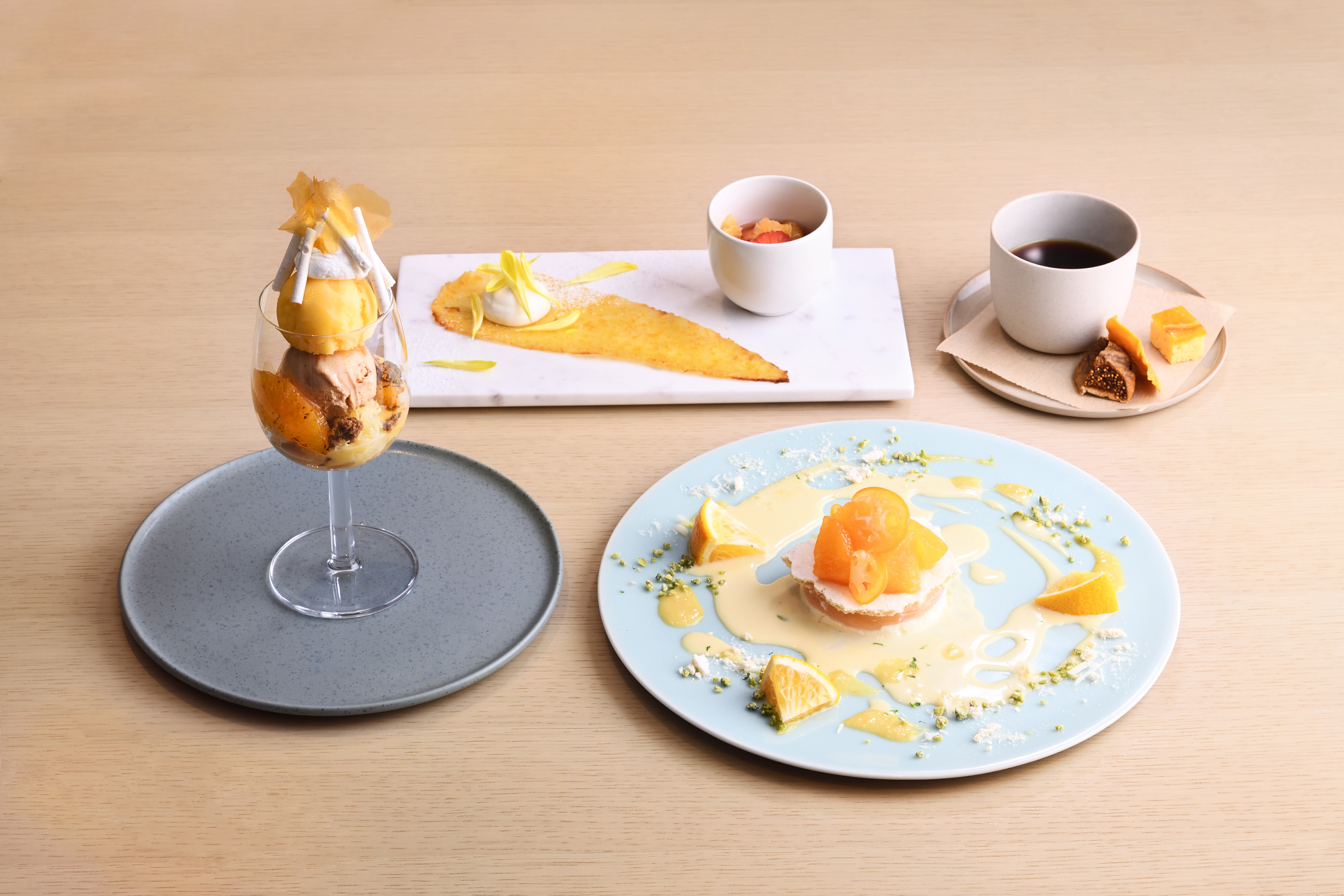 Last November, a new menu on the theme of the seasonal fruit "citrus" from January will be introduced from the newly opened "Beauty Connection Ginza" fruit salon in Ginza. A fruit salon where you can fully enjoy fresh and fresh fruits. We carefully select production areas and varieties, and provide a full course of four fruit sweets using the most delicious fruits of that season. The menu changes every season. Please enjoy the taste that tickles all five senses.
▷ 1st. Plate "Terrine"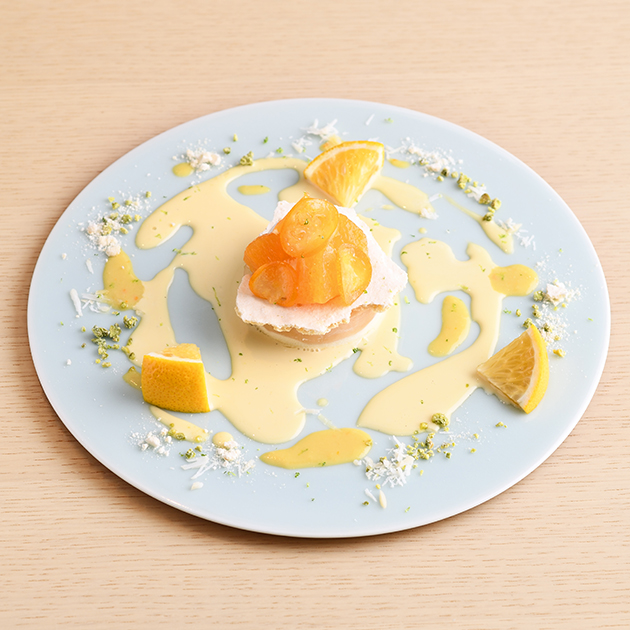 One dish of fresh terrine with lime and organic chocolate blanc cream and lemongrass jelly on top with fresh decopons and vinegar marinades from Hasaku and Kumquat. The ginger's pleasant refreshing feel is an accent.
---
---
▷ 2nd. Plate "Yuzu crepe"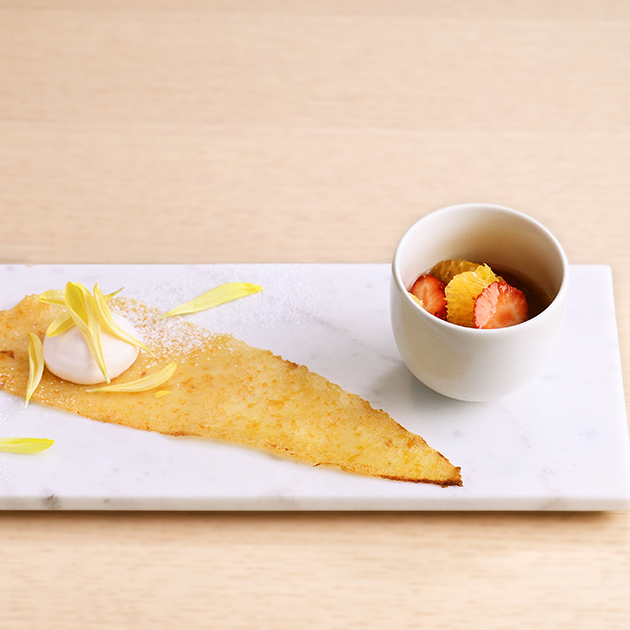 Gluten-free crepe fabric made from whole yuzu and creme fromage. Jasmine compote of Iyokan and strawberry can be wrapped in crepe or eat as you like.
▷ 3rd. Plate "Parfait"
Parfait combining Earl Gray and citrus gelato. You can enjoy the taste and aroma of citrus fruits such as late-white yuzu, bergamot, red sesame and lemon with various textures.
▷ 4th. Plate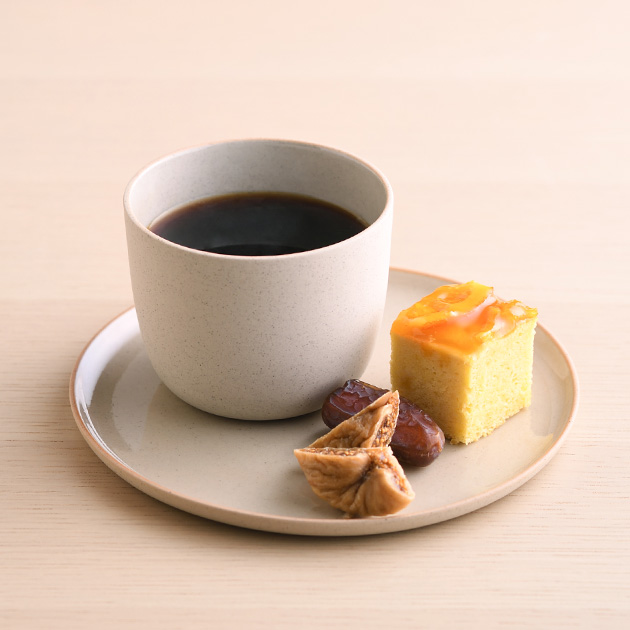 "Dried fruits / Minardes / After-meal drinks"
After-meal drinks can be selected from Maruyama Coffee's original blended coffee, tea, and herbal tea, along with selected dried fruits and bite-sized baked goods. Enjoy fruit, baked goods, and special drinks until the last minute.
* Depending on the ingredients, the menu may be partially changed.
The menu is only one course / 90 minutes system ¥ 4,400 (tax included) only.
<store information>
Beauty Connection Ginza Fruits Salon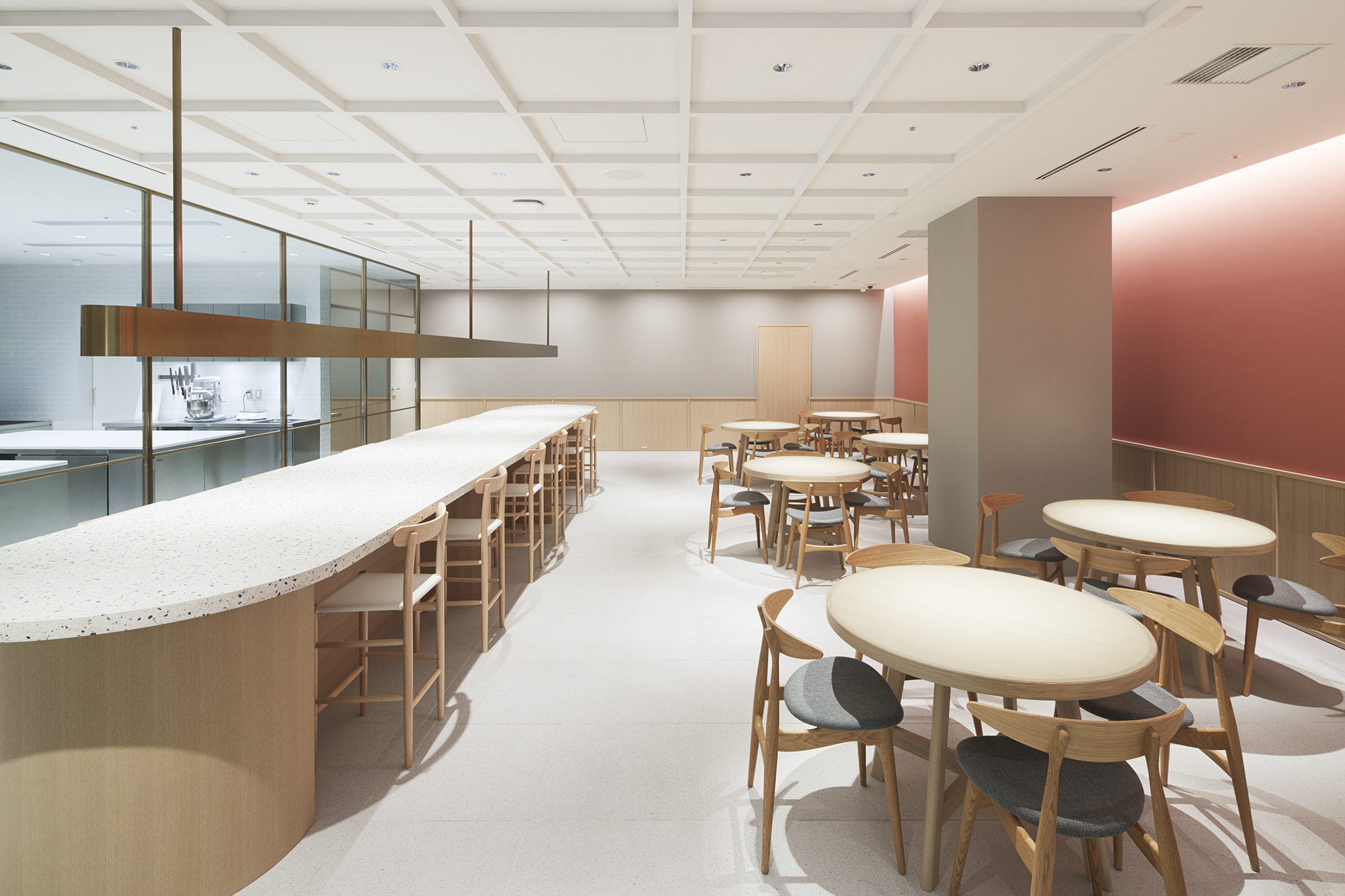 ■ Address: Ginza 7-chome 9-9-2F, Chuo-ku, Tokyo
■ Phone number: 03-6263-8392
■ Reception: Reservation https://yoyaku.toreta.in/bcg-fruitssalon/#/
■ Business hours: 11: 00-20 : 00 ■ Regular holiday: Tuesday ■ URL: https://www.beauty-connection.jp/fruits/
■ Payment: Credit and electronic money only
[Beauty Connection Ginza]
The first store is from Ginza, a beauty town.
"Beauty Connection Ginza" is a beauty complex consisting of four floors: "beauty care products", "food and drinks", "cosmetics", and "hair styling". This is a beauty complex brand that pursues and transmits the potential of beauty full of vitality under the theme of "Vital Beauty". We will meet customers' needs by providing counseling based on skin data and counseling with customers based on skin data in accordance with each customer's desired beauty and continuing to coach beauty from a holistic perspective. We will also provide a variety of beauty-related information so that we can maintain a deep connection with our customers.
Store name: Beauty Connection Ginza (beauty connection Ginza)
Location: B1 ~ 4F, 7-9-15 Ginza, Chuo-ku, Tokyo
Date of establishment: Friday, November 8, 2019
Regular holiday: Irregular holiday Business hours: 11: 00-21: 00
URL: https://www.beauty-connection.jp/
======================================
About MTG Inc.
MTG is a "brand development company" that combines the four factors of creation, technology, branding and marketing to create innovative brands. In addition to in-house development, we work on industry-government-academia joint research with universities and joint development with other companies, develop business in the area of BEAUTY / WELLNESS, and send the JAPAN brand that continues to impress customers to the world . Representative brands include "ReFa", "MDNA SKIN", "SIXPAD" and "Kirala".
MTG Corporate Site: https://www.mtg.gr.jp/
======================================