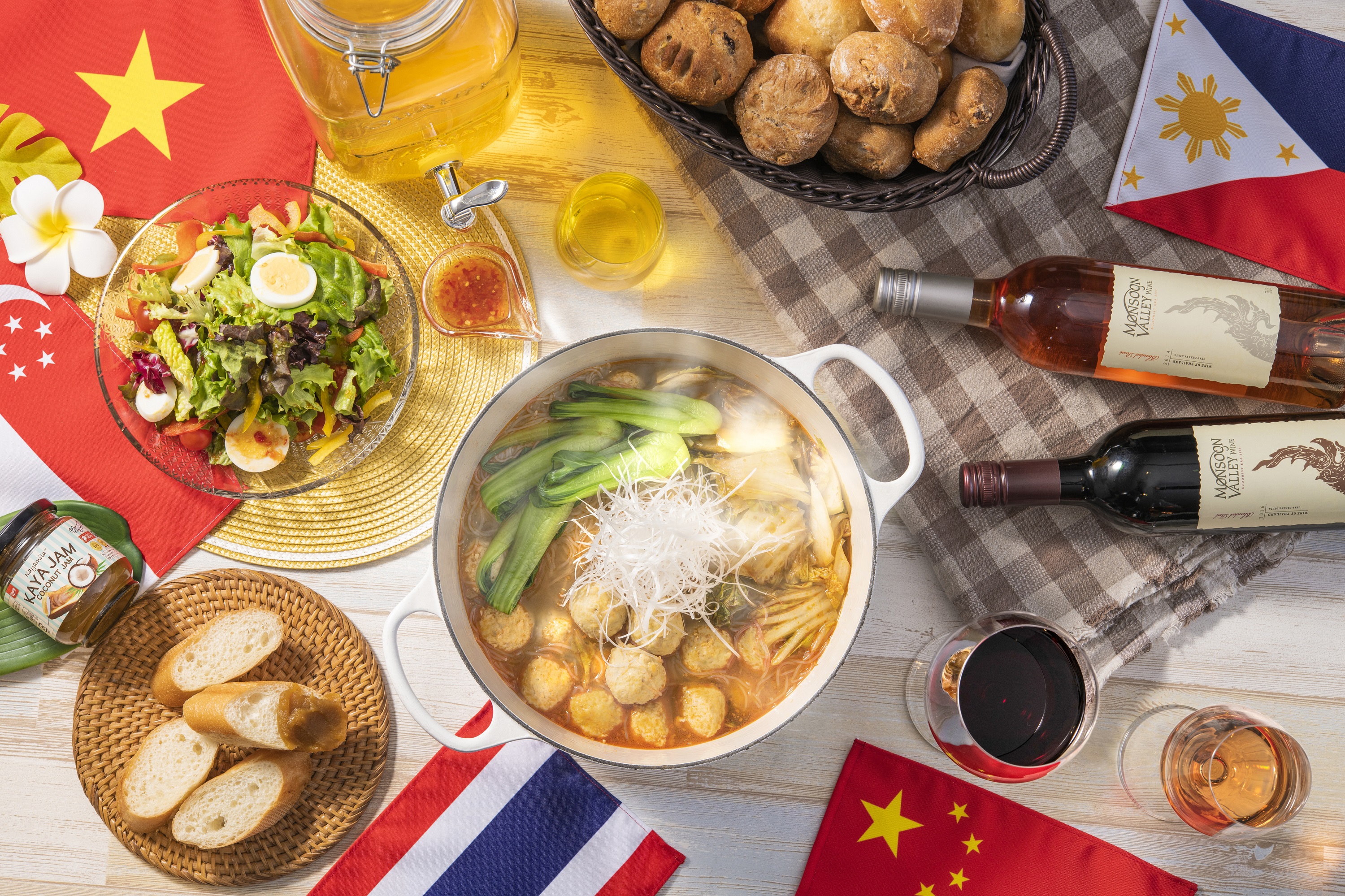 -Chinese, Vietnamese, Singaporean, Philippine and Thai cuisines-
Hotel Oriental Express Tokyo Ginza, operated by Hotel Management Japan Co., Ltd., will hold the 2nd World Fair "Asia Fair" from February 1, 2020 (Saturday) to March 31, 2020 (Tuesday). .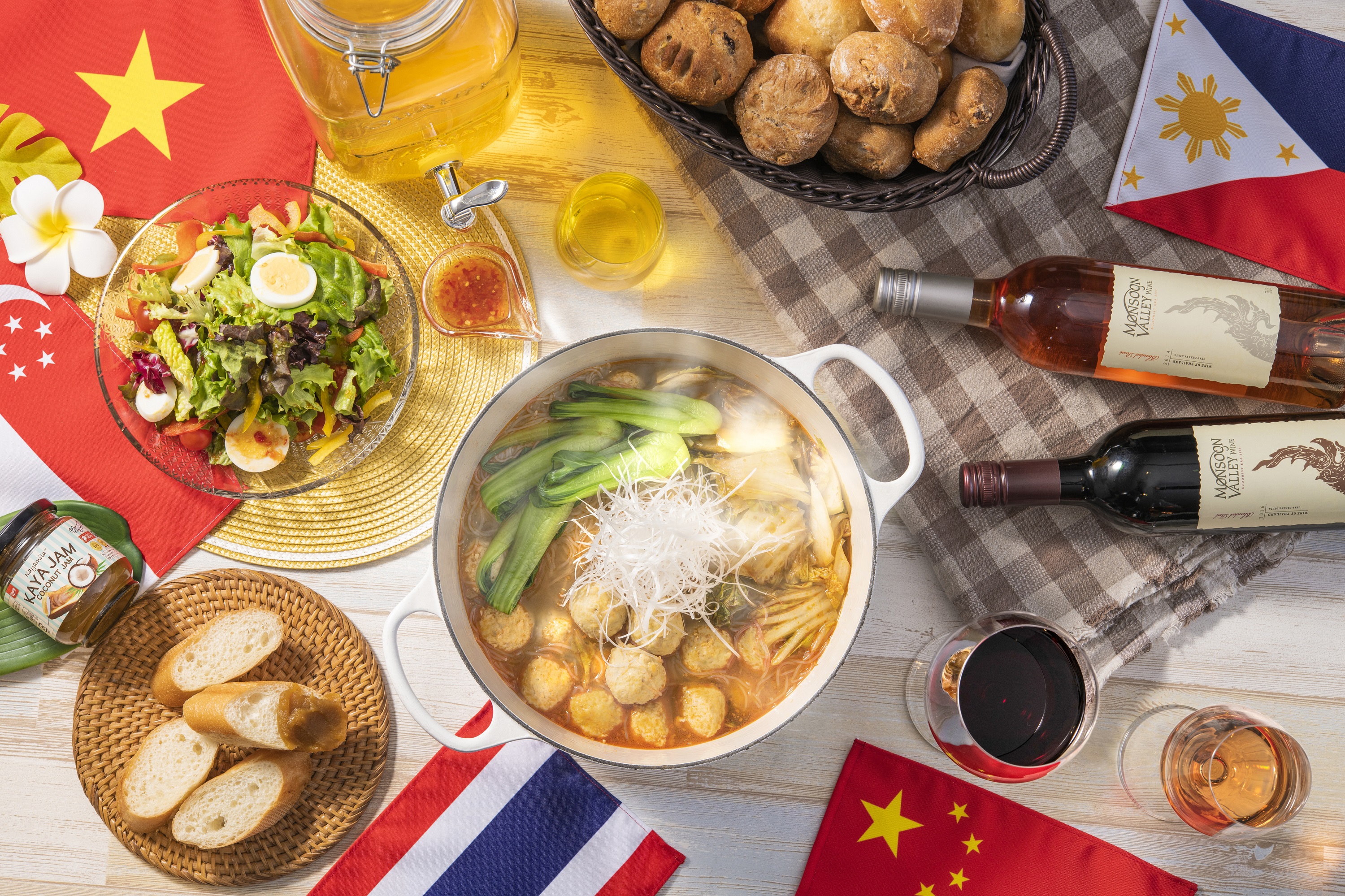 Here, Tokyo, which is about to enter the world in 2020 and is attracting the attention of the world. Hotel Oriental Express Tokyo Ginza is holding a fair where you can enjoy international cuisine every season for the global sports festival held once every four years.
The second in the world fair following the Brazilian fair is the Asia fair. We offer home cooking from China, Vietnam, Singapore, Philippines, Thailand and Asian countries with chef arrangement.
World Fair 2nd "Asia Fair"
Period: From Saturday, February 1, 2020 to Tuesday, March 31, 2020
Menu: Mala Tan Tan Soup (China), Sweet Chili Dressing (Thailand / Vietnam),
Kayajam (Singapore), Wine (Thai / Red / Rosé)
Alfonso Mango Drink (Philippines)
* A part of the normal breakfast menu will be changed to a fair menu.
* Wine will be provided at the server for free for the first glass and 500 yen for the second glass. (Offer time 10: 00-24: 00)
Store name: 1st floor EXPRESS CAFE
Target: Guests
---
---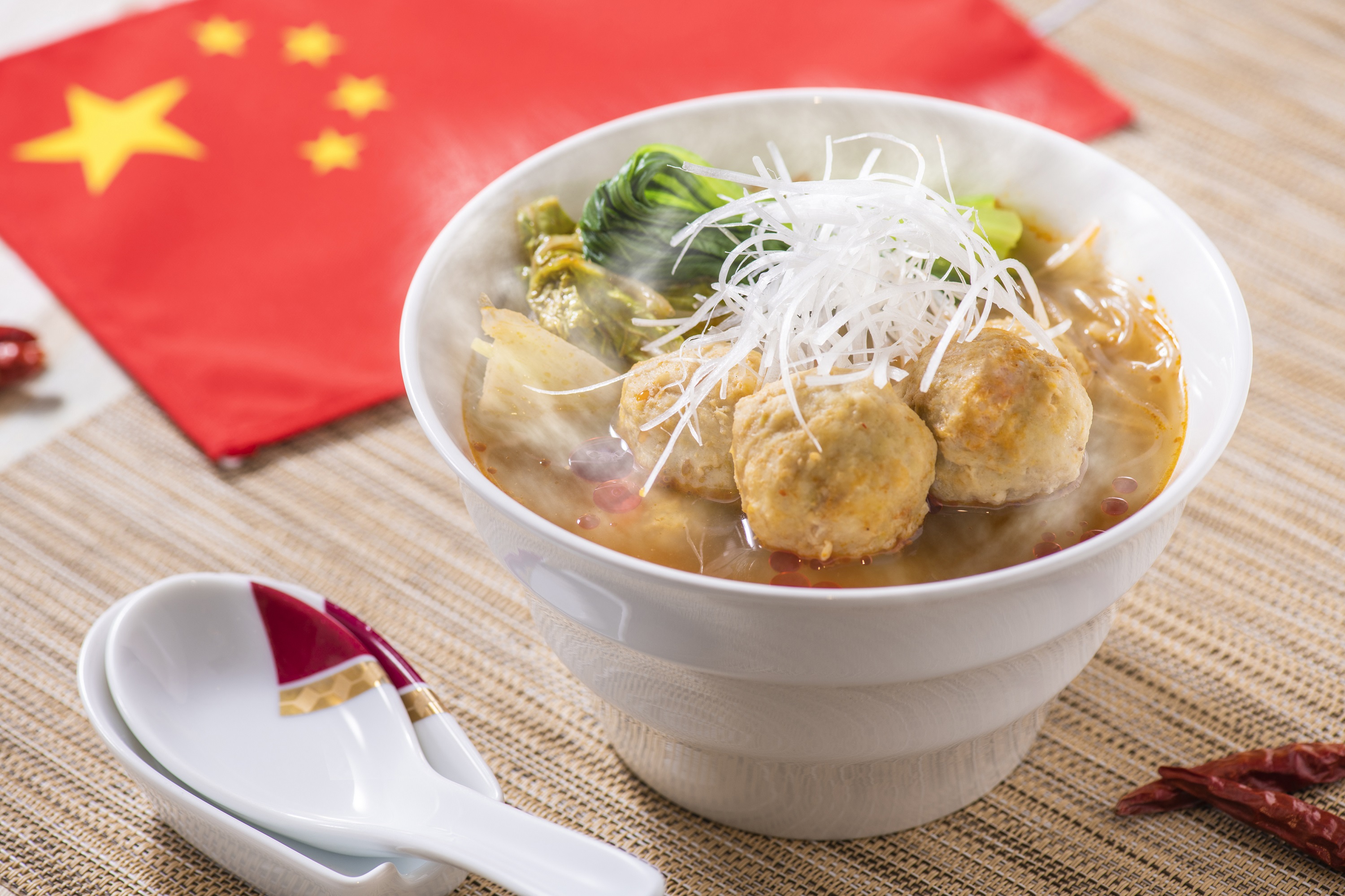 Asparagus soup (China)
Mala is a word that describes two types of hotness: pepper and chili.
Finished with mild spiciness so that anyone can enjoy it. Usually, they are often served as dandan noodles or hot pots, but arranged in soups full of vermicelli. Minced meat is arranged in a meat ball with cartilage with a crunchy texture.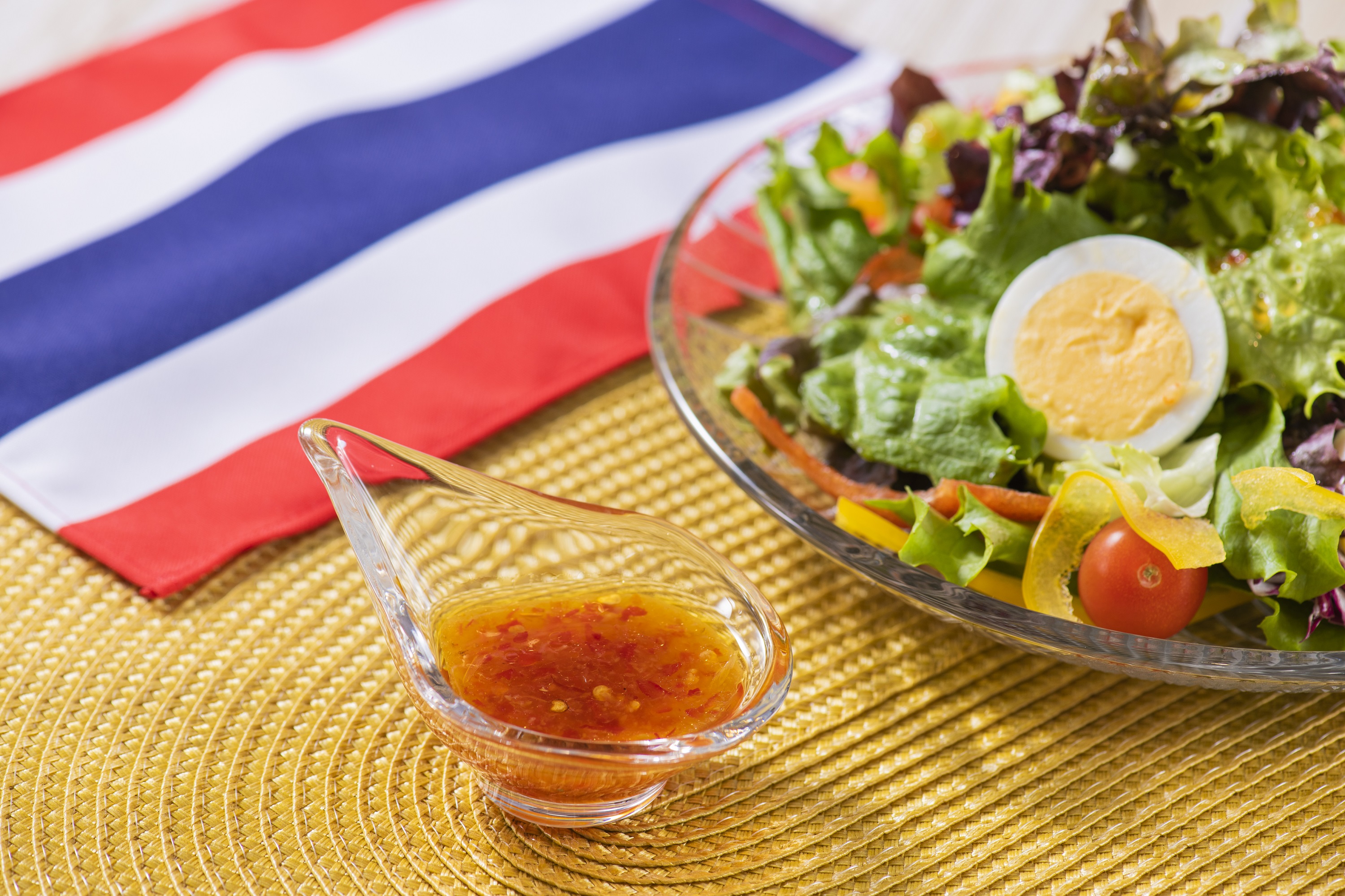 Sweet Chili Dressing (Thailand / Vietnam)
Add sesame oil, soy sauce, and pickle and arrange to match the salad. Not only sweet and spicy, but also refreshing with sourness with lemon.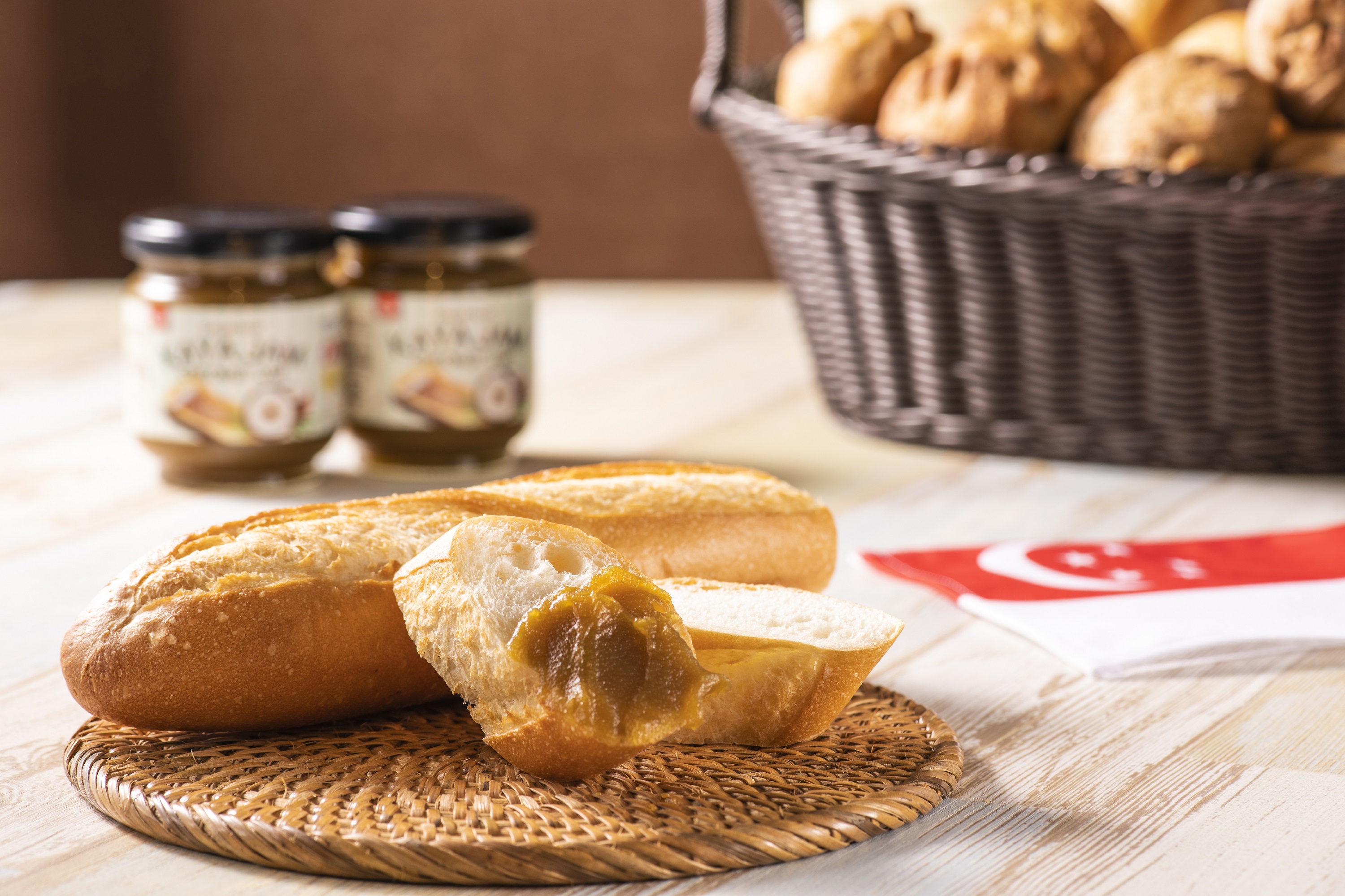 Kayajam (Singapore)
Jam finished with sugar, eggs, coconut milk and pandan leaves. "Pandan", also called "Oriental vanilla" for its sweet aroma, is a popular plant in tropical areas such as Singapore and Malaysia.
Serve on freshly baked bread baked in the hotel's signature "Balmuda Toaster".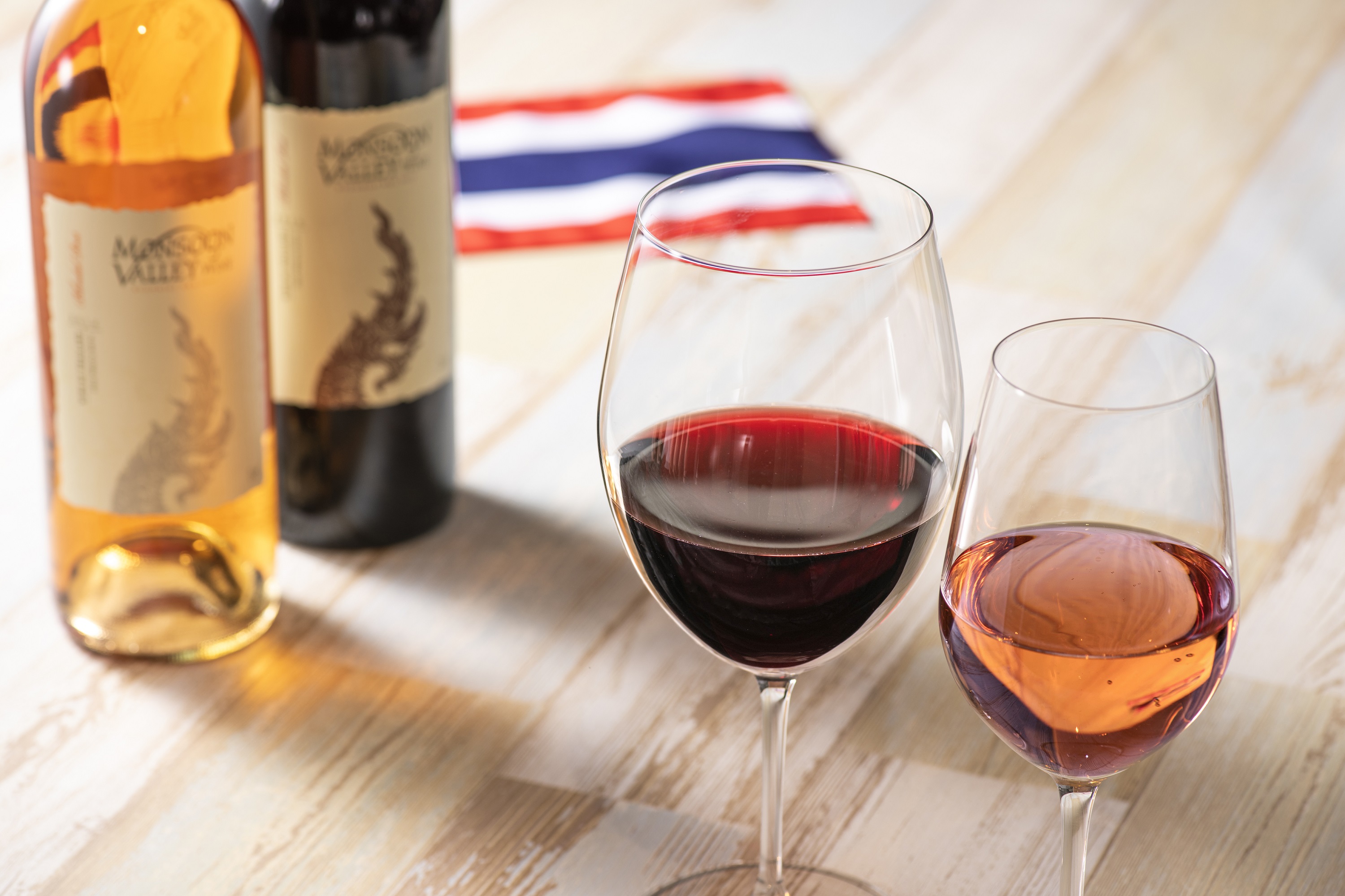 Wine (from Thailand / red / rose)
We offer brands used in luxury hotels in Thailand.
≪Red≫ Monsoon valley, with a fragrance of red strawberry and red cherry, with a slight herb-like fragrance, characterized by moderate acidity and sweet fragrance.
≪Rosé≫ Monsoon Valley Feels like tropical fruits such as rose mango and guava, featuring floral lingering finish and balanced acidity.
※ The first cup is free from the wine server,
From the second cup one cup 500 yen (offer time 10: 00-24: 00)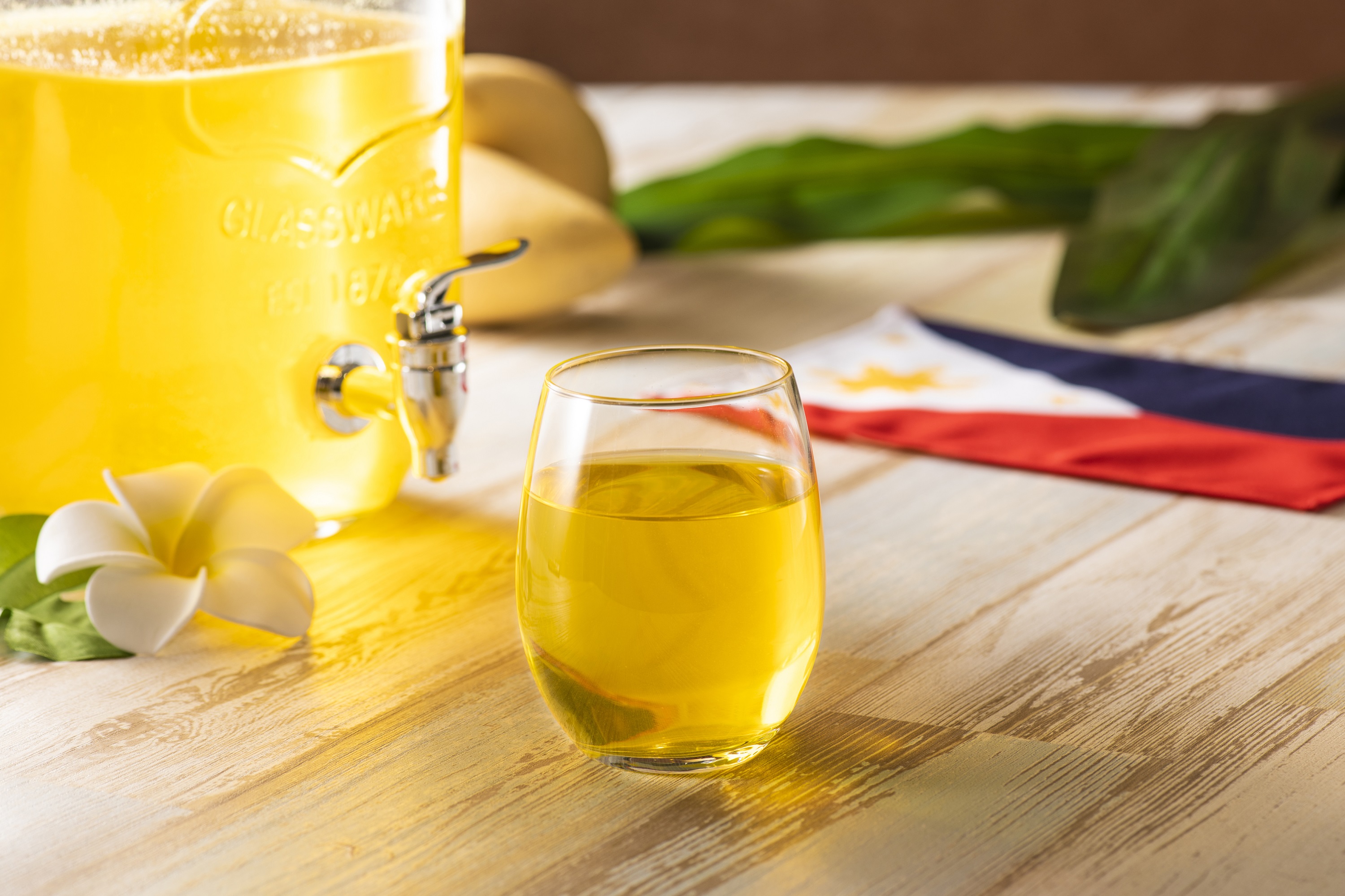 Alfonso Mango Drink (Philippines)
A flavor drink where you can enjoy the sweet aroma of "Alfonso Mango," the king of mango.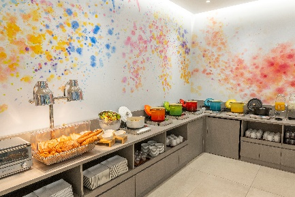 EXPRESS CAFE
A cafe that can only be used by guests.
At the breakfast buffet, there are five seasonal soups that change from one body to another to wake you up from the body. Enjoy a relaxing time with coffee, tea, flavored tea, green tea, etc. that you can enjoy freely.
<Number of seats> 25 seats in total <Business hours> Breakfast 6: 30-10: 00 (Last order 9:30)
Cafe 10: 00-24: 00
* Can be used as a free space limited to hotel guests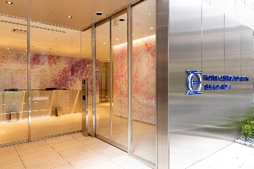 Hotel Oriental Express Tokyo Ginza
Opened July 26, 2019. 103 guest rooms, 1 restaurant.
Based on the concept of "Art Gallery Hotel", the lobby and guest rooms adopt wall art featuring the four seasons of Japan. It creates an art space that stimulates the creative mind.
1 minute walk from Tokyo Metro Hibiya Line Tsukiji Station Exit 4.
https://tokyoginza.hotelorientalexpress.com/
[Operating Company] Hotel Management Japan Co., Ltd. ★ Hotel Management Japan Co., Ltd. Company Profile Hotel Management Japan Co., Ltd. is a hotel management company that manages 20 hotels in Japan and 5,951 rooms. We operate a wide variety of hotel operations throughout Japan, including domestic and overseas brands such as Oriental, Hilton, Marriott, and Holiday Inn, as well as Tokyo Disney Resort (R) and partner hotels.
* Number of group hotels: 20 / Total number of guest rooms of group hotels: 5,955 rooms / Total number of employees of group hotels: Approximately 2,600 * 20 hotels in Japan Narita (Narita City, Chiba / 548 rooms), International Garden Hotel Narita (Narita City, Chiba Prefecture) / Oriental Hotel Tokyo Bay (Urayasu-shi, Chiba / 511 rooms), Hilton Tokyo Odaiba (Minato-ku, Tokyo / 453 rooms), Hotel Oriental Express Tokyo Kamata (Ota-ku, Tokyo / 158 rooms), Hotel Oriental Express Tokyo Ginza (Chuo-ku, Tokyo / 103 rooms), Oriental Hotel Kyoto Gallery (Higashiyama-ku, Kyoto / 150 rooms), Oriental Hotel Kyoto Rojo (Shimokyo-ku, Kyoto / 166 rooms), Hotel Nikko Nara (Nara-shi, Nara / 330 rooms), Holiday Inn Osaka Namba (Chuo-ku, Osaka City / 314 rooms), Namba Oriental Hotel (Chuo-ku, Osaka City / 258 rooms), Hotel Orien Le Express Osaka Shinsaibashi (Chuo-ku, Osaka City / 124 rooms), Oriental Suites Airport Osaka Rinku (Izumisano-shi, Osaka / 258 rooms), Kobe Meriken Park Oriental Hotel (Chuo-ku, Kobe-shi / 323 rooms), Sheraton Grand Hotel Hiroshima (Hiroshima City East) Ward / 238 rooms), Oriental Hotel Hiroshima (Naka Ward / 227 rooms in Hiroshima City), Oriental Hotel Fukuoka Hakata Station (Hakata-ku / Fukuoka City / 221 rooms), Okinawa Harbor View Hotel (Naha-shi, Okinawa / 352 rooms), Hotel Nikko Alivila (Yomitan Village, Okinawa Prefecture / 397 rooms), Okinawa Marriott Resort & Spa (Nago City, Okinawa Prefecture / 361 rooms)
---