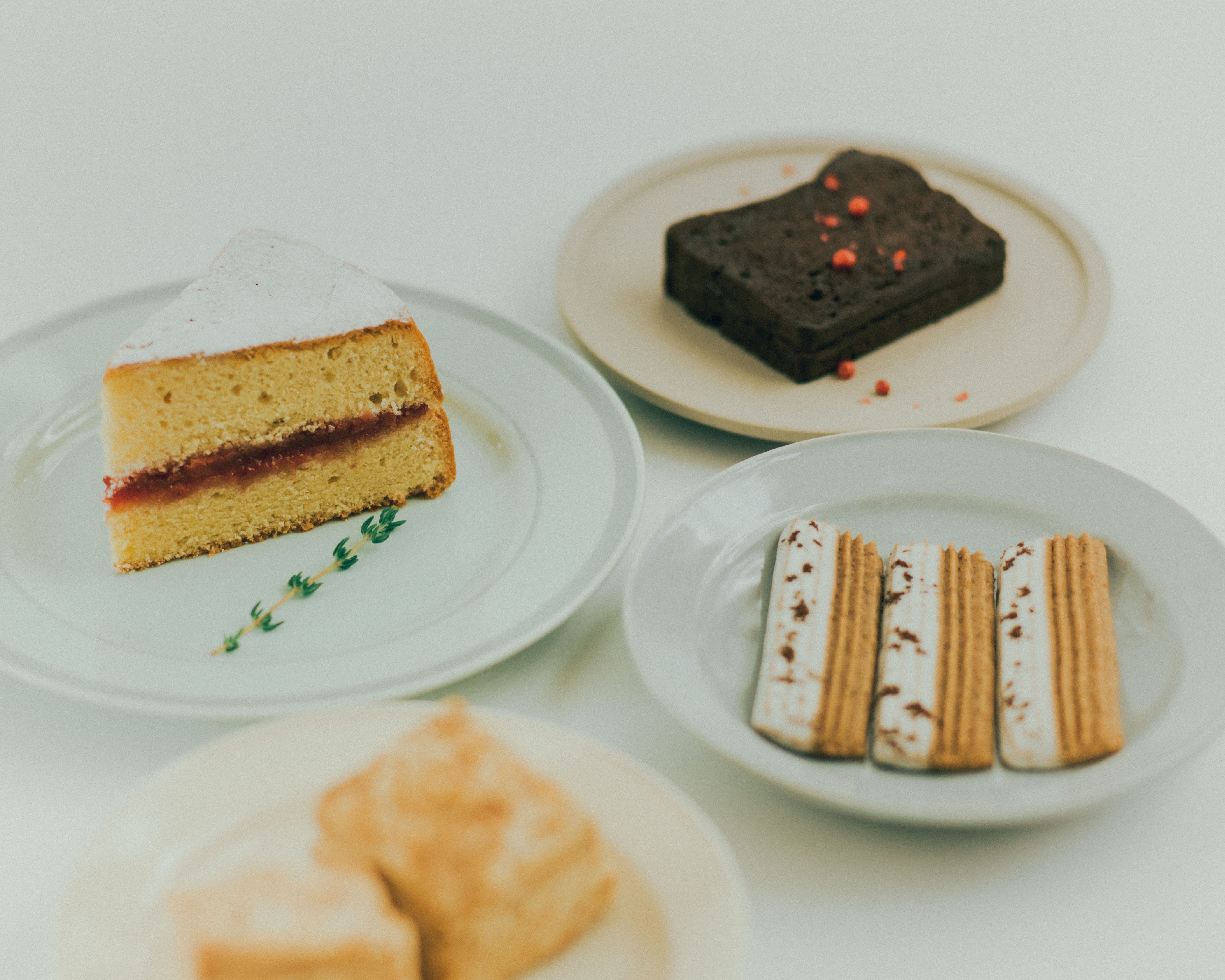 Business Period: Thursday, March 5-Sunday, May 31, 2020 #ecru_ginza
ÉCRU. GINZA, a specialty coffee and natural wine pop-up store that has been well received last year, will be reopening on the ground floor of Ginza Sony Park for a limited time from Thursday, March 5, 2020 To do. The food lineup has been renewed. Food events will be held during the period, inviting guests to cooks and food craftsmen.

In this "ÉCRU. GINZA", we will prepare freshly baked sweets handmade in stores, such as Gato Chocolate and Victoria Cake, which can be enjoyed every week, and original collaboration cookies using ク ッ キ ー CRU coffee. Sweets such as cakes and cookies are produced by "ÉCRU. GINZA," a pastry shop with a pastry experience at restaurants and cafes. The sweets selected for this pop-up are also great with natural wines. The food menu has also been significantly renewed, including a menu from Ketoku restaurant in Gotokuji, Tokyo. In product sales, we provide single farms and single varieties of coffee beans and drip bag coffee that express the sensibilities of Fukuoka "ÉCRU."
* "Twilight and Confectionery" Instagram: https://www.instagram.com/yuguretokashi/
* "Ketoku" store website: https://ketoku.gorp.jp/
During the period, a "food event" will be held every month, inviting cooks of various genres. On March 28 (Sat.), we will welcome Masato Tada, the only certified Parma ham craftsman in Japan, and offer a specially aged pershu that is a specialty of Gifu's "BON DABON", a ham workshop in Gifu. . In April and May, we are planning to hold a fascinating event featuring chef Kimiko Mizumi, so please stay tuned.
"ÉCRU. GINZA" where you can enjoy wine and coffee while feeling nature in the middle of Ginza. I hope this spring will be a place where customers can enjoy various scenes.

---
---
■ Store overview
Store name: CRU. GINZA (Ecru Ginza)
Business Period: Thursday, March 5, 2020-Sunday, May 31, 2020
Regular holiday: Open daily Opening hours: 10: 00-23: 00
Floor: GL (ground level) / Ground floor
URL: https://www.instagram.com/ecru_ginza/
■ Menu ※ All prices are tax-included
Coffee <br /> Espresso single / double 350 yen / 400 yen, Americano 550 yen Ecrulate 570 yen, strong latte 600 yen, spice latte 620 yen
ECG (ÉCRU. Coffee milk) 620 yen
Wine <br /> Glass wine (white, red) 900 yen to 1,700 yen * Various items are available.
Other drinks <br /> Spice water 570 yen
Food <br /> Dusk and confection Gateau chocolate / Victoria cake (weekly change) 500 yen each Dusk and confection Scones Bacon & cheese 280 yen Dusk and confectionery 6 coffee cookies 400 yen
ketoku salty 500 yen
ketoku smoked ham peach / tan 4 pieces 600 yen dusk and confectionery x ketoku liver pate with pandepis 700 yen dusk and confectionery x ketoku scone & ham set 580 yen
■ Product sales * All prices include tax
Coffee beans (130g) 1,300 yen Drip bag coffee 1 200 yen Espresso syrup 2,600 yen, spice syrup 1,800 yen
T-shirt 3,500 yen
【event information】
■ "ÉCRU. FUKUOKA WEEK"
Tatsuya Harada, the owner of Fukuoka "@CRU.", Will be standing at the store for 5 days each month, and will be greeted with special VIN VIVANT (Vine Vivant … living wine) select items that are different from normal business hours.
The first time is scheduled for 5 days from March 25 (Wed) to 29 (Sun). Attractive events are also planned for April and May.
* It will end as soon as it is gone.
Date: March 25 (Wed)-29 (Sun)
April 15 (Wed)-19 (Sun)
May 20 (Wed)-24 (Sun)
Location: CRU. GINZA (Ginza Sony Park GL / Ground floor)
■ "ÉCRU. FUKUOKA WEEKEND -with BON DABON-"
The only guest in Japan is Masatoyo Tada, who has the title of a Parma ham craftsman, and will offer a specially aged Pershu that is proud of the "BON DABON", a prosciutto ham workshop in the mountains of Gifu. Please enjoy the matured persyu made by the discerning manufacturing method without adding any additives.

Date and time: March 28 (Sat) 13: 00-21: 00 * Stores will be open until 23:00 Location: ÉCRU. GINZA (Ginza Sony Park GL / ground floor)
BON DABON Profile of Masataka Tada
In 2000, he moved to Italy to become a Parma Ham craftsman and joined the well-established Fratelli Galloni. Master all processes and get the title of the only Parma Ham craftsman in Japan. In 2010, BON DABON Co., Ltd. was established and has been engaged in Parma Ham enlightenment activities in Japan with the Parma Ham Association.
http://bondabon.com/
■ Huge Ginza MAP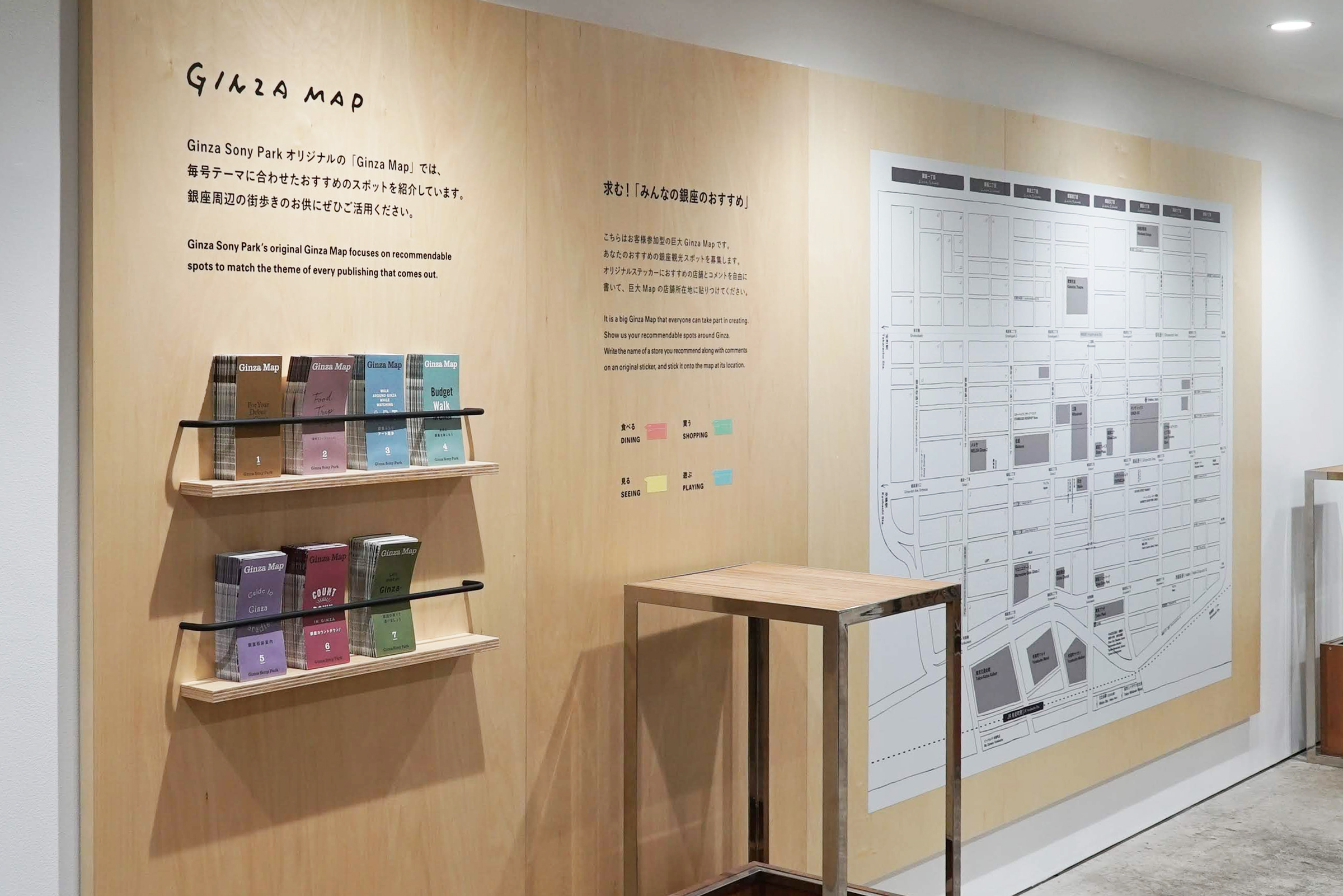 "Ginza Map," a free-of-charge reading site that introduces recommended spots in Ginza at Ginza Sony Park, will pop out as a customer-participating map and will be displayed at the CRU store. Write the sightseeing spots in Ginza that you want to recommend on a special sticker and paste it on the huge map. Compile customer information and complete a new original map on the wall. In addition, a drink 50 yen discount service (*) will be provided to customers who wrote the sticker. Please come and write your favorite spot when you visit.
* Applicable to all drinks. Only the first cup.
Date: March 5 (Thu)-May 31 (Sun)
Location: ÉCRU. GINZA (Ginza Sony Park GL / ground floor)
[About CRU.]
ÉCRU. Opened in Tenjin, Fukuoka in 2010, is a stand where you can drink coffee and wine from day to night. Aiming to make "日常 CRU.'S coffee and wine a little richer in everyday life", we offer high quality natural wines with unique character and specialty coffee worthy of the special name. Once visited, it becomes a taste habit and there are many lovers of CRU.
http://www.ecru-fukuoka.com/
[About Ginza Sony Park]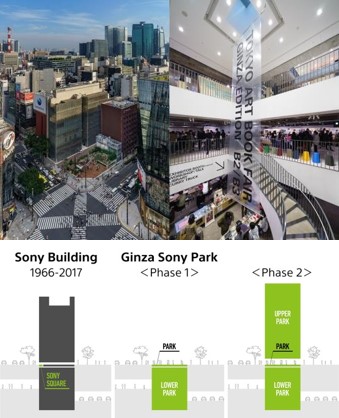 Ginza Sony Park (Ginza Sony Park) inherits the concept of " facility open to the city '' from the beginning of the former Sony Building, and as an experimental park in the city opened for a limited time before rebuilding, A variety of hands-on events and live programs are offered throughout the year that will surprise and play. It is a "vertical three-dimensional park" with an atrium in the basement. Since opening on August 9, 2018, more than 5.6 million customers have visited the park (as of January 31, 2020).
Ginza Sony Park Official Website / SNS Account
Web: https://www.ginzasonypark.jp/
instagram: https://www.instagram.com/ginzasonypark/
twitter: https://twitter.com/ginzasonypark/
facebook: https://facebook.com/ginzasonypark/
@ginzasonypark #ginzasonypark #Ginza Sony Park