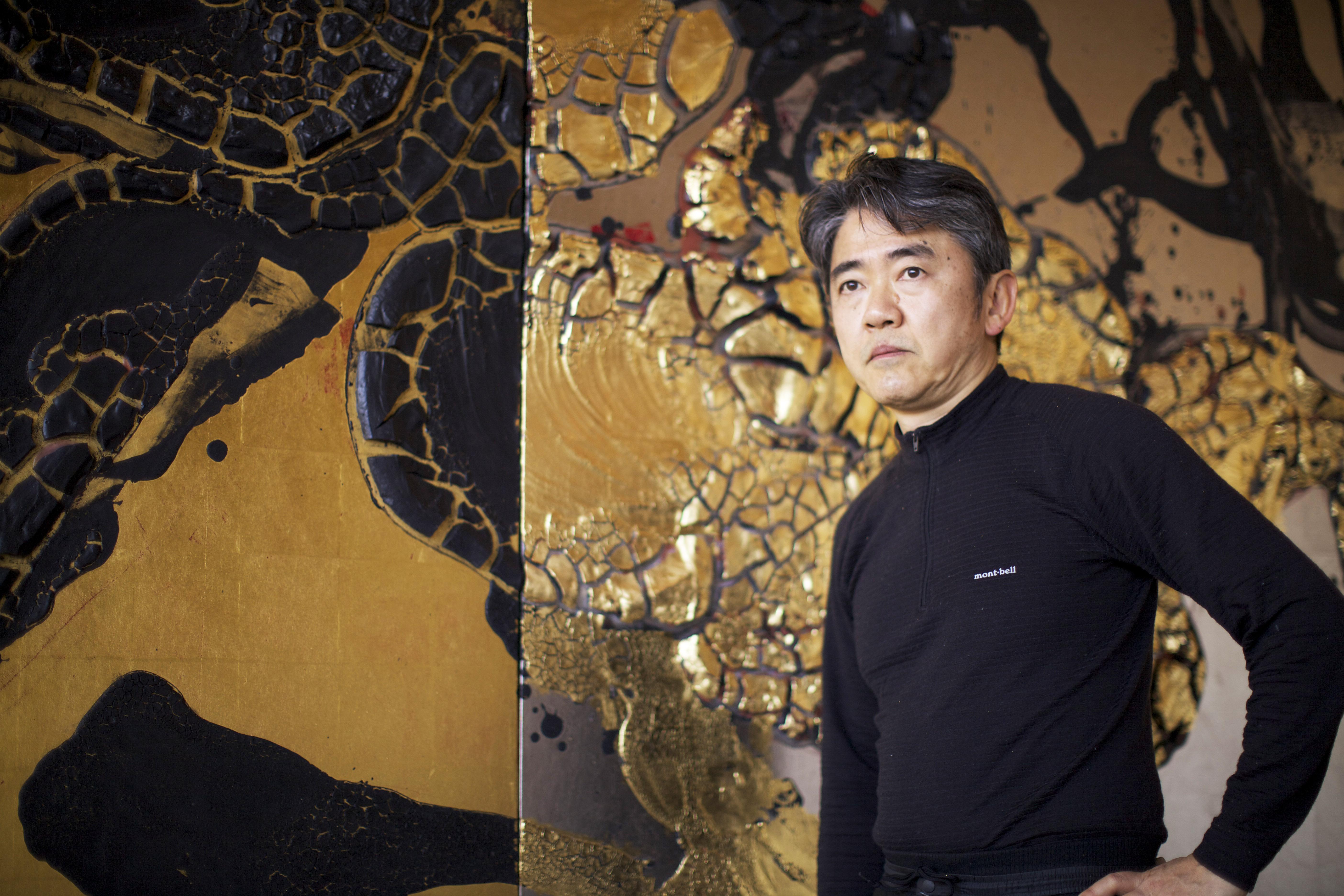 Sugawara draws the power in her own work while being delighted by the powerful vitality released from the trunk of a tree that is several hundred years old.
The heart of praying that the life of the old tree is eternal echoes in the picture.
Using traditional techniques of Japanese painting, always pursuing new possibilities, such as bleeding ink from the back of Echizen handmade washi paper, dare to make cracks with pine smoke ink known as Japan's oldest ink. Sugahara's work is creative.
This exhibition, which has been held for four years since it was held in 2016, is the first solo exhibition to add pine to the theme.
On the occasion of the announcement of about 40 new works on the theme of Miharu, Jindaizakura, Tanjizakura, Woryunomatsu, Kirifuri Falls, etc.
In 2012, we will publish a large-format collection of works from the works we have been working on since our first solo exhibition at our Paris store to the new works without compromising the artist's charm.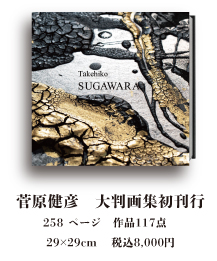 We would like to invite you to enjoy Sugawara's works, which go to the borders beyond great people, while inheriting the greatness of Kano Etonori and the delicateness of Hasegawa Tohaku.
[Exhibition Overview Takehiko Sugawara Exhibition]
Dates March 1st-April 5th, 2020 Venue Gallery Tanaga, 7-5-4 Ginza, Chuo-ku, Tokyo TEL: 03-3573-5368
Opening hours Mon-Sat 10: 00-19: 00 Sundays and public holidays 11: 00-17: 00
http://www.tamenaga.com
---