In response to the voice of Angkor, we will open and extend the limited-time online shop.
Too cute sweets brand "TOKYO Tulip Rose" https://www.tuliprose.jp/ of Grapestone Co., Ltd. will extend the official online shop for a limited time until the 29th May (Friday). OPEN
https://www.paqtomog.com/shop/c/ctulip/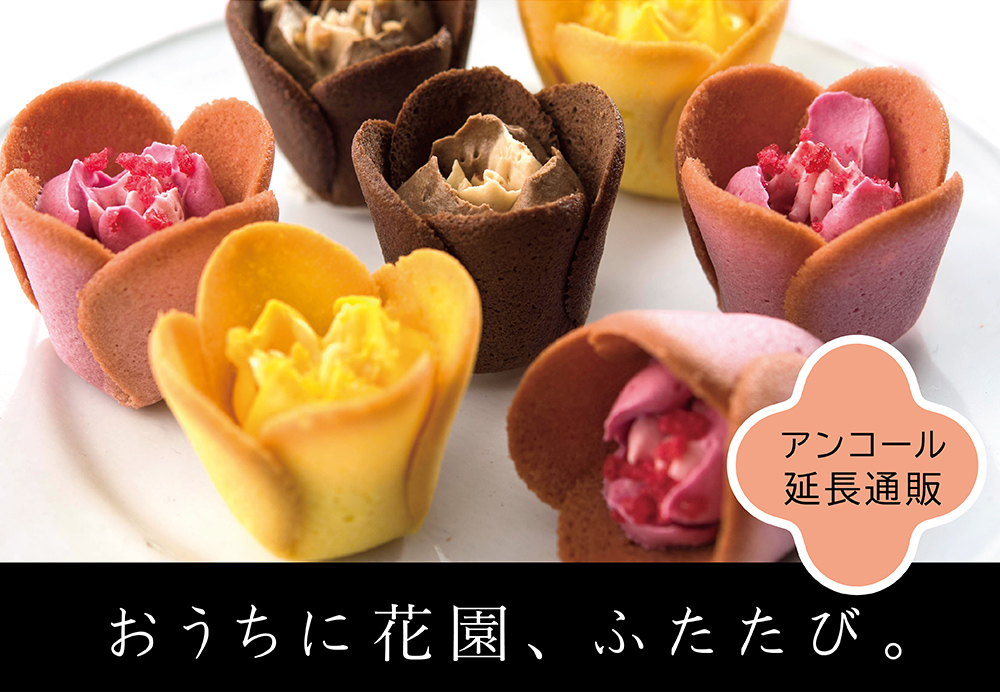 ● It's like a sweets garden … Tulips and roses that are too cute are back to everyone!
The popular sweets brand "TOKYO Tulip Rose", which opened in Ikebukuro and Tokyo Station in 2019 and sold 500,000 pieces in one month, has been popular every day. A limited-time online shop that enjoyed "sweets flower garden" for a total of 24,000 people for 16 days * responded to the unstoppable encore voice, and the project was extended until 19:00 on Friday , May 29th. I will!
* 16 days: April 14th (Tuesday) to April 29th (Wednesday), 2020
https://www.paqtomog.com/shop/c/ctulip/
---
---
"I'm really curious to buy it online so I'm really happy ♡" "If you want to try it, I definitely want you to eat it not only is it cute but it's also delicious" It was popular on SNS for a limited time only online shop. Enjoy this time as well!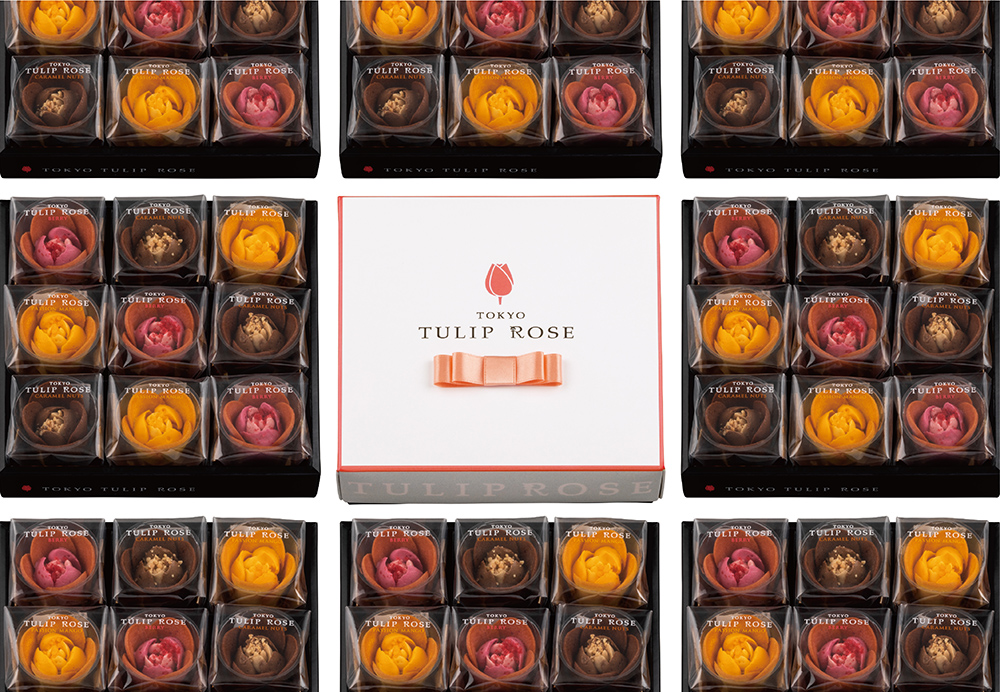 ● Make your home time gorgeous with the masterpiece "Tulip Rose".
The limited time online shop sells Tulip Rose, a masterpiece of chef Rinhi Kanai. It's a "sweets garden" that combines cute tulips and gorgeous roses. The tulip petals are crispy and delicate Langue de chat cookies, and the scented rose flowers are melted into whipped chocolate! Everyone who enjoyed in the first period, "Cute, delicious and happy", "Explosion when opened," "Crispy cookies and sweet and sour chocolate are delicious!" It will be a great success as a reward sweet that will make your house a gorgeous time and as an insert to cheer up your friends.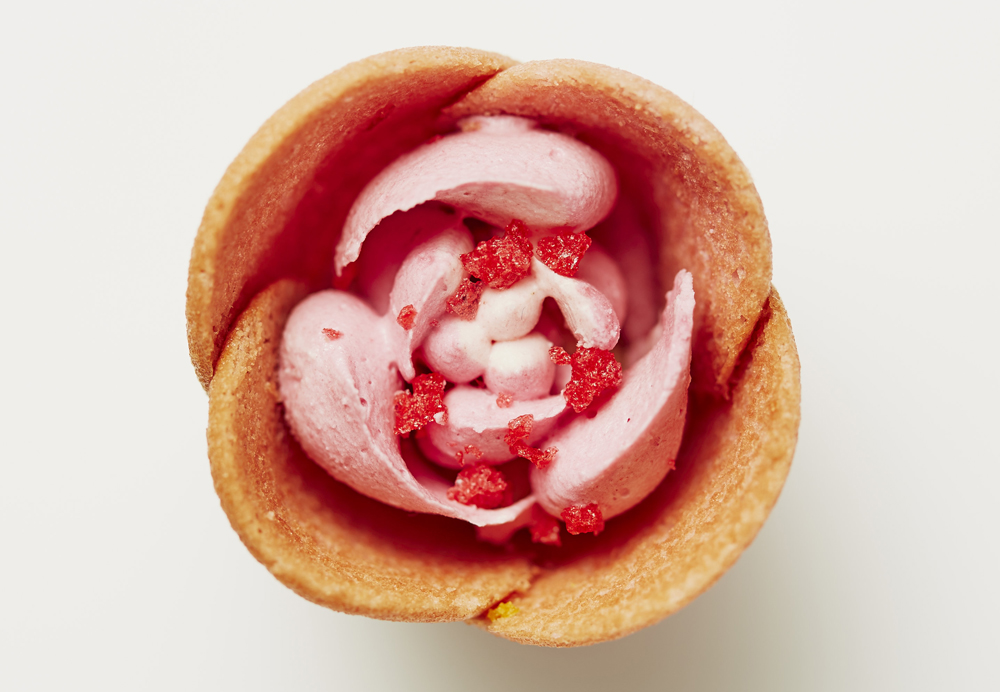 ● "Mother's month" is full of May this year. Make your mom smile at the "sweets garden" that reaches you!
As a flower that delivers deliciousness, there are many people who chose it as a surprise gift for Mother's Day! "I couldn't see the cherry blossoms, so I was healed by the cute flowers." "Sweet cakes that look cute no matter how many times you can make your heart flutter," delighted many mothers. "Mother's month" is the whole of May this year. It's still in time, so surprise your mother with the unexpected flowers!
● Topics We will deliver free shipping nationwide for orders of 3240 yen (tax included) or more per destination. In addition to TOKYO Tulip Rose, the lineup of confectionaries such as "Sugar Butter", the official online shop's most popular item, and "Bambkuchen" from the "Nenrinya", which has just been unveiled online, are also included. We will deliver it, so please enjoy this opportunity.
[Sales information]
TOKYO Tulip Rose Group Official Online Shop "Paku and Mog"
https://www.paqtomog.com/shop/c/ctulip/
Sale item: Tulip rose 6 pieces 1,080 yen (1,000 yen), 9 pieces 1,620 yen (1,500 yen), 12 pieces 2,160 yen (2,000 yen)
Order acceptance period: May 29 (Fri) until 17:00 * Final shipment May 31 (Sun)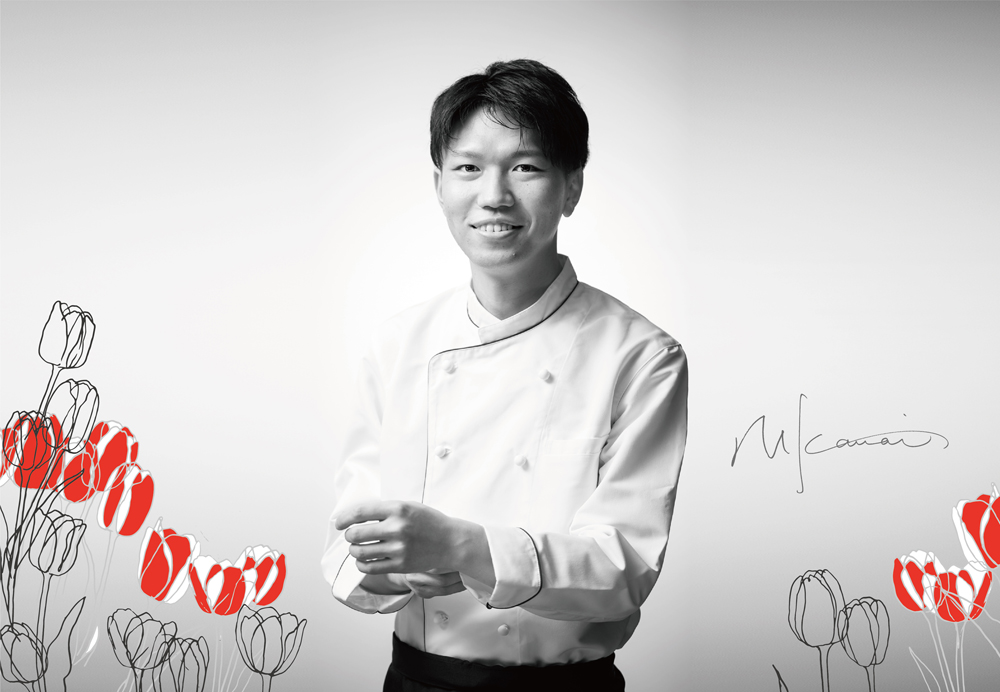 [Chef Information] Rinhi Kanai (Masahito Kanai)
Born in 1986. While studying at the Senshu University Faculty of Business, she learned to make sweets at the Tokyo Confectionery School. At Hyatt Regency Tokyo, she refined all Western confectionery techniques as a pastry chef, including desserts and petit gates, as well as gorgeous crafted confectionery for chocolates and weddings. Traveled to France in 2013. Served as a chef pastry chef in Paris. After returning to Japan in 2017, he worked on "TOKYO Tulip Rose" as a compilation.
■ What is TOKYO Tulip Rose?
https://www.tuliprose.jp/
The concept of "TOKYO Tulip Rose" is "Enjoy cute tulips and roses with authentic taste!" Enjoy the world of young chef Rinhito Kanai, who has refined his skills in Paris, in a stylish and stylish style.
The first store grand opening in Seibu Ikebukuro main store
https://prtimes.jp/main/html/rd/p/000000119.000025606.html
Open and sell 500,000 pieces in one month
https://prtimes.jp/main/html/rd/p/000000130.000025606.html
Finally landed at Tokyo Station!
https://prtimes.jp/main/html/rd/p/000000144.000025606.html
Online shop open for a limited time
https://prtimes.jp/main/html/rd/p/000000241.000025606.html