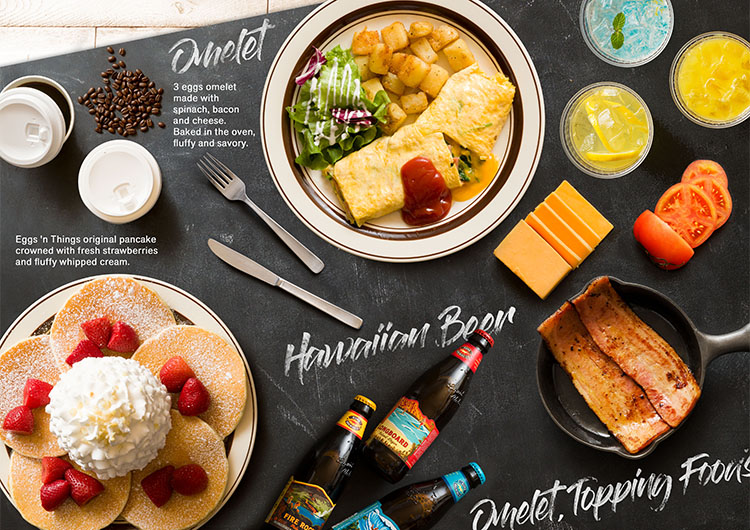 From May 15, 2020 (Friday), EGGS'N THINGS JAPAN Co., Ltd. will introduce an online ordering service that allows you to easily pre-order and pay for takeout products from the Eggs'n Things official website. In addition, we will start delivery delivery of "Uber Eats" at some stores.

20 May 2008 1 4 days
To the press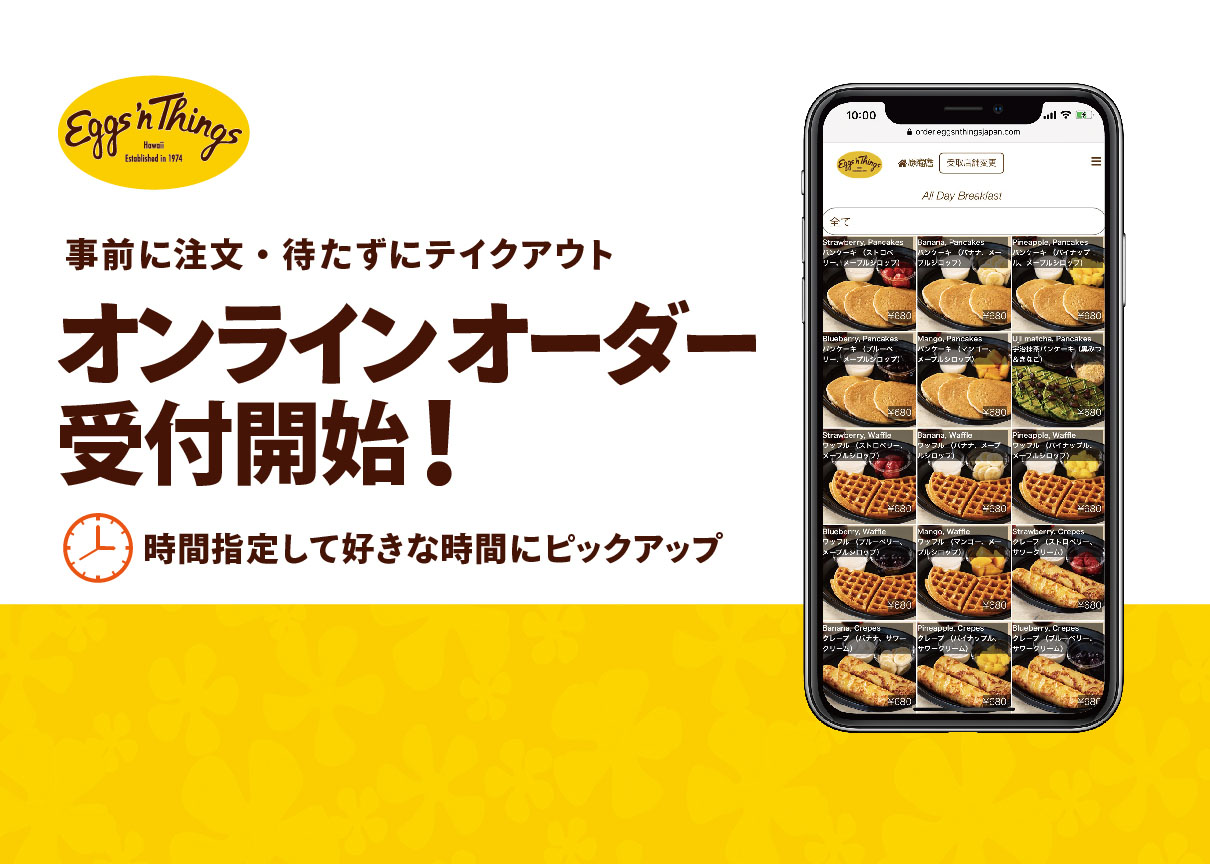 URL: https://www.eggsnthingsjapan.com/news/200514.html
---
---
Eggs' n Things will start an online ordering service from Friday, May 15, 2020, where you can order take-out menus from the official website in advance. This is a convenient system where you can purchase your favorite menu online and receive it at the designated store. By ordering and making payments in advance, you can shorten the receiving time and enjoy without waiting. There is no application download or complicated operation, just access from the official website and place an order, so anyone can easily place an order.
(Online order URL) https://order.eggsnthingsjapan.com/
In addition, we also accept delivery services such as Uber Eats and menus at some Eggs' n Things stores. Enjoy your home time with Eggs' n Things online ordering service and delivery service.
————————————————
● Online order service
URL: https://order.eggsnthingsjapan.com/
Service start: Friday, May 15th
Target stores: Harajuku store, Shinsaibashi store, Kyoto Shijo store, Sendai store (* Target stores are planned to be expanded in the future.)
[How to order]
① Select the receiving store from ( https://order.eggsnthingsjapan.com/ ), register your customer information, and log in.
② Tap your favorite menu to proceed to the purchase procedure.
③ Please enter the "desired time of receipt" and "credit card information", check the details, and click the "Purchase" button.
④ Please come to the store at the desired pick-up time and pick up the product.
* Cannot be canceled after ordering, so please check the details carefully before ordering. ————————————————
■ Take-out and delivery of limited-time menus are possible!
You can also enjoy the " Harajuku Chocolate Mint Pancake " and " Mango Salsa Chicken & Eggs " at home for a limited time.
* Delivery is available only at stores that support "Uber Eats" or menu.
* The selling price varies depending on each service.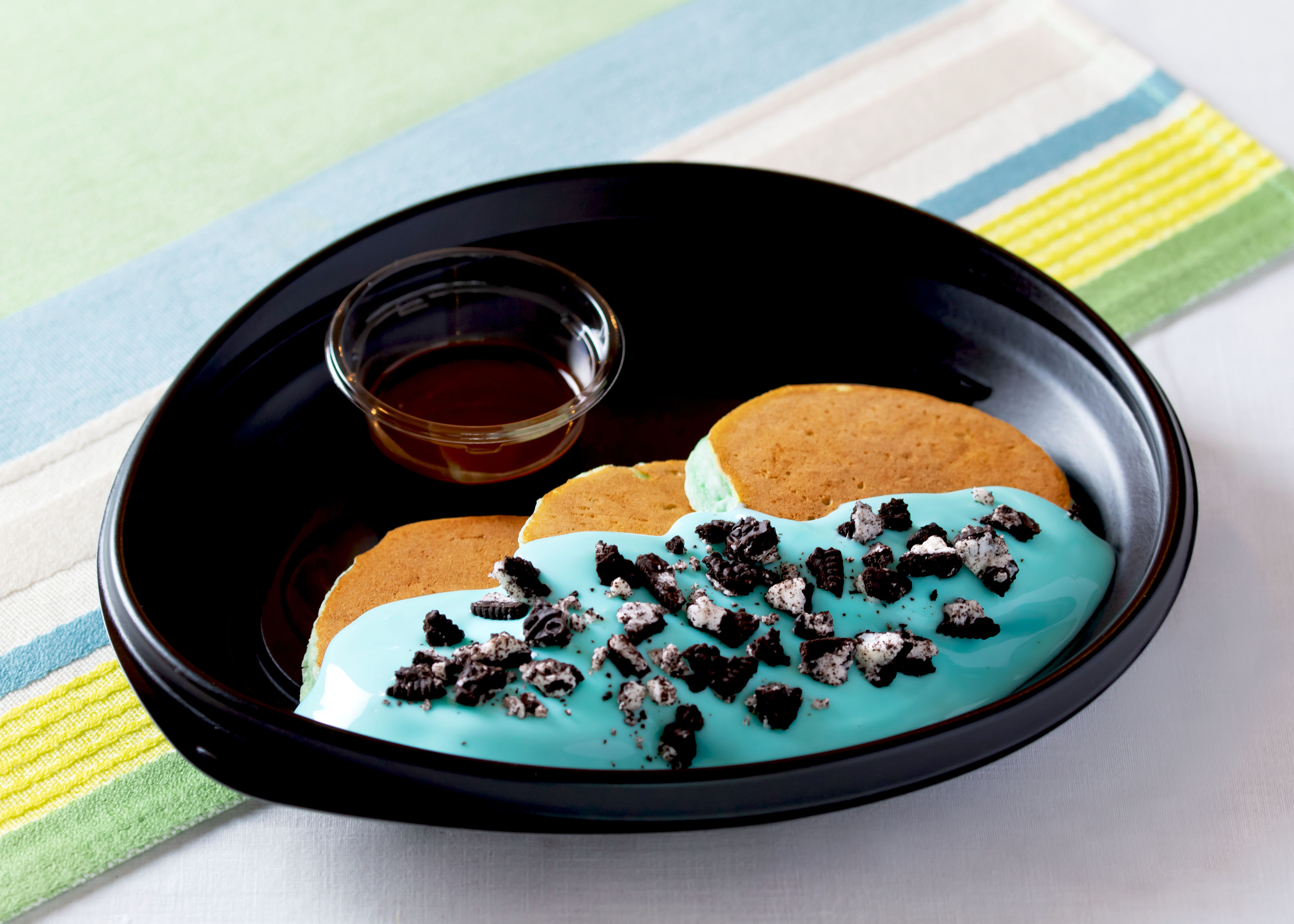 ● Harajuku chocolate mint pancake
Selling price: 8 80 yen (excluding tax) ※ is the price of takeout.
Sale period: May 15th (Fri) Thursday, June 11
Available stores: All stores in Japan <br /> A refreshing mint-flavored pancake with plenty of mint cream. Enjoy with crispy cookies and chocolate sauce.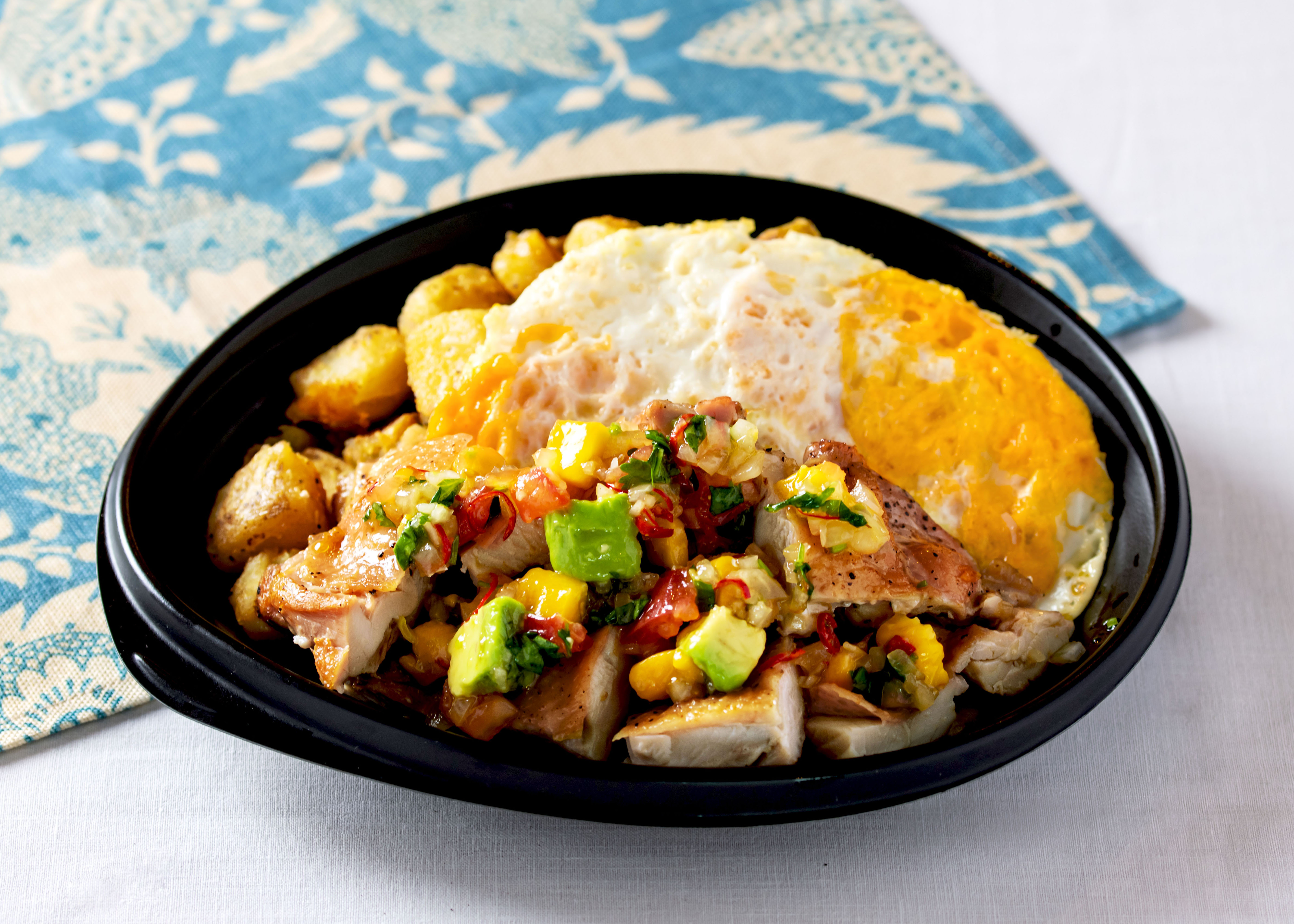 ● Mango Salsa Chicken & Eggs
Sale price: 1, 2 80 yen (excluding tax)
Sale period: May 15th (Fri) Thursday, June 11
Available stores: All stores in Japan <br /> The juicy chicken that has been crispy baked is served with mango salsa that has the effect of pacchi. It's a tangy and appetizing dish.
< About Eggs ' n Things>
Opened as a casual restaurant in Hawaii, Eggs'n Things has been offering a wonderful Hawaiian breakfast in the best space for 45 years since 1974 with the concept of "All Day Breakfast". The breakfast menu, made from fresh ingredients, has long been loved by locals as well as tourists around the world.
In Japan, the first overseas store, Eggs'n Things Harajuku store, opened in 2010, and has now expanded to 21 stores nationwide. (* Including Eggs'n Things Coffee)
<About E ggs'n Things Coffee >
A cafe-style store that inherits the world view of Eggs' n Things. Eggs' n Things can be enjoyed not only in the store, but also at take-outs, such as a generous amount of Hawaiian food such as pancakes and 100% Kona coffee carefully extracted with a French press. We also have a lot of light meals such as malasada, bagels, cereals that are standard in Hawaii, perfect for busy mornings.
[Store Facebook information]
E ggs'n Thing s
Harajuku store: https://www.facebook.com/eggsnthings.harajuku
Odaiba store: https://www.facebook.com/eggsnthings.odaiba
Ginza store: https://www.facebook.com/eggsnthings.ginza
Yokohama Yamashita Park store: https://www.facebook.com/eggsnthings.yokohama
Shonan Enoshima store: https://www.facebook.com/eggsnthings.shonan
Lazona Kawasaki store: https://www.facebook.com/eggsnthings.kawasaki
LaLaport TOKYO BAY store: https://www.facebook.com/eggsnthings.tokyobay
Lalaport Tachikawa Tachihi store: https://www.facebook.com/eggsnthings.tachikawa
Saitama Shintoshin store: https://www.facebook.com/eggsnthings.saitama
Shinsaibashi store: https://www.facebook.com/eggsnthings.shinsaibashi
Kobe Harborland store: https://www.facebook.com/eggsnthings.kobe
The Park Front Hotel Store: https://www.facebook.com/eggsnthings.tpfh
LaLaport EXPOCITY store: https://www.facebook.com/eggsnthings.expocity
Umeda Chayamachi store: https://www.facebook.com/eggsnthings.umeda
Kyoto Shijo store: https://www.facebook.com/eggsnthings.kyoto
Sendai store: https://www.facebook.com/eggsnthings.sendai
Nagoya PARCO store: https://www.facebook.com/eggsnthings.nagoya
Jazz Dream Nagashima store: https://www.facebook.com/eggsnthings.nagashima
LaLaport Nagoya Minato Aquls store: https://www.facebook.com/eggsnthings.minatoaquls
E ggs'n Things Coffee
Takasaki OPA store: https://www.facebook.com/eggsnthings.takasakiopa
Kashiwa Takashimaya Station Mall store: https://www.facebook.com/eggsnthings.kashiwa
[ Twitter] EGGS'N THINGS JAPAN https://twitter.com/eggsn_harajuku
[ Instagram] @eggsnthings_jp
【Company Profile】
Company Name: EGGS'N THINGS JAPAN Co., Ltd. Established: October 23, 2009 Representative: Representative Director Kota Matsuda Location: 7-2-29 Roppongi, Minato-ku, Tokyo 106-0032 VORT Nogizaka I 2F
Phone number: 03-6447-0380
Business : Eggs'n Things store operation in Japan
HP: https://www.eggsnthingsjapan.com/