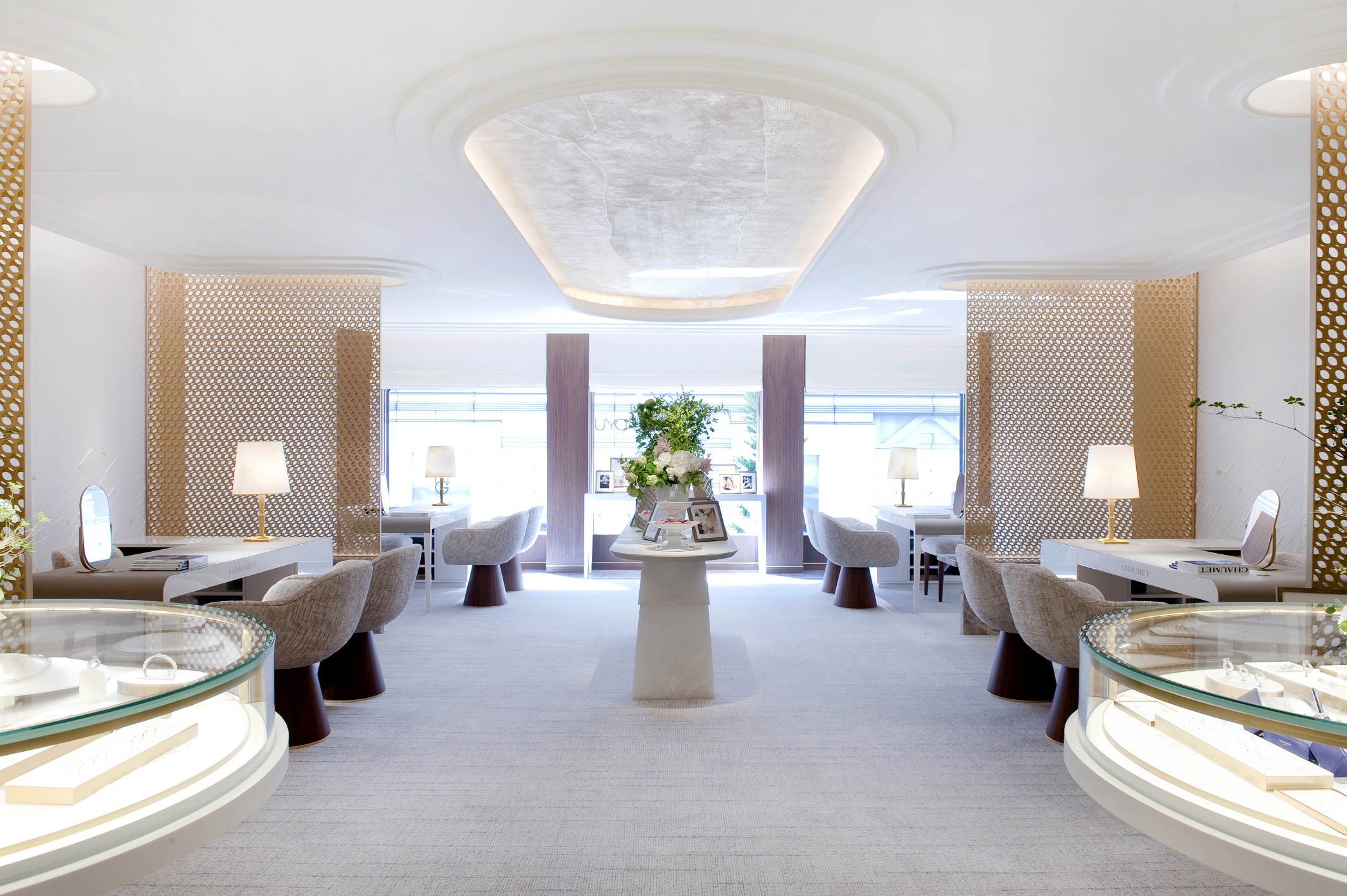 Chaumet will start a new service La Premiere at the Ginza main store from Monday, June 8, 2020.
---
---
The Ginza Main Store is surrounded by interiors reminiscent of a Parisian private residence. This service, which can be reserved for use on the 2nd floor, allows you to relax and choose your jewelry in a private space.
With the Maillot shawl (tiara model) displayed, you can experience the world of Chaumet and make the time to choose jewelry even more memorable.
As a date surprise on your anniversary. Enjoy a private Chaumet experience.
Please contact Chaumet Ginza Main Store for service reservations and inquiries.
Reservations are required by the day before. (You can also inquire from the website)
Chaumet Ginza Main Store
Mail: chaumet.ginza@chaumet.com
TEL: 03-5524-2722
Service hours: 12:00-17:00 (1 hour)
*This service is only available on weekdays until the end of June.
*Reservations by phone will start on June 6th, and emails are being accepted at any time.
Website: http://www.chaumet.com/jp
facebook: http://www.facebook.com/chaumet.japan
Instagram: https://www.instagram.com/chaumetofficial
LINE: @chaumetofficial
Hashtag: # Chaumet # chaumet @chaumetofficial
Contact Chaumet TEL: 03-5635-7057