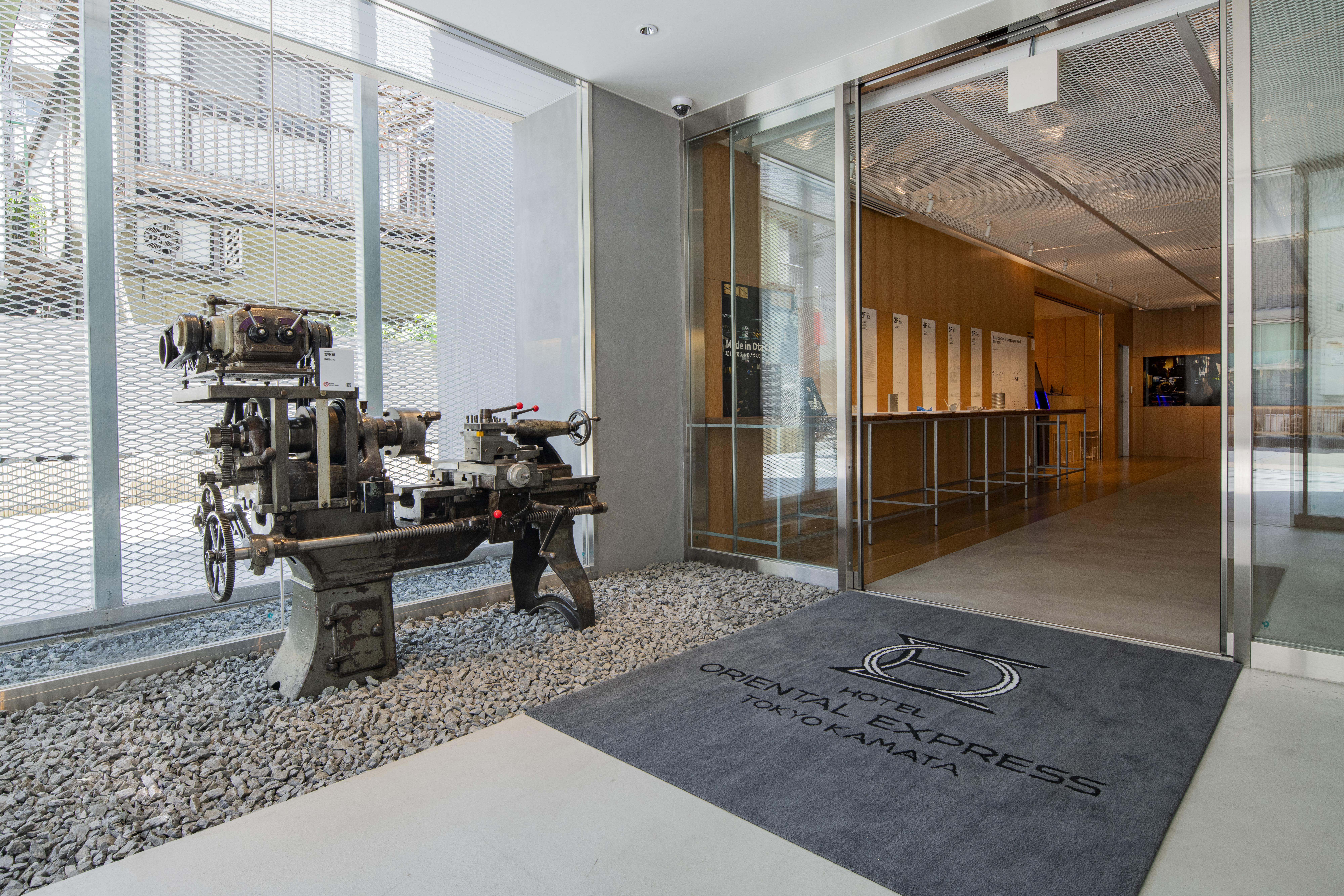 With the new type of coronavirus, refraining from going out and restricting activities, I've been feeling uncomfortable.
Every day, in a changing and uncertain situation, the world is overwhelmed by heavy air and tends to look downward.
However, even in such a situation, there are many shops and facilities who are doing their best to do their best.
The Kokosil editorial department will introduce such stores and facilities as "Store Support Project" .
I would like to introduce you to the outline of stores and facilities, recommended menus, services that are devised because of this situation, things that you value.
This time, I would like to take up this issue, "Hotel Oriental Express Tokyo Kamata ", who continues to provide hotel services without closing due to this situation .
See it!
---
◎ We asked Hotel Oriental Express Tokyo Kamata Marketing Manager Higashi about the hotel's five proud points, current sales and recommended lodging plans , recommended EXPRESS Café menus, and things that are important to us at this time. Did.
Please tell me about the hotel.
Hotel concept
Hotel Oriental Express Tokyo Kamata opened in April 2019.
The Hotel Oriental Express Tokyo Kamata's concept is "a hotel that feels like a town factory unique to Kamata" and "a hotel with experience value" for the town factory and the craftsmen who work there.
Hotel's five pride
① Lathe machine displayed at the entrance
When you pass through the entrance of Hotel Oriental Express Tokyo Kamata, the first thing that comes to your attention is a lathe machine with a season.
During the high-growth period, it was so indispensable for a factory that it was said that if you buy one lathe, you will build a house.
The lathe machine welcomes you at the entrance of the hotel.
---
---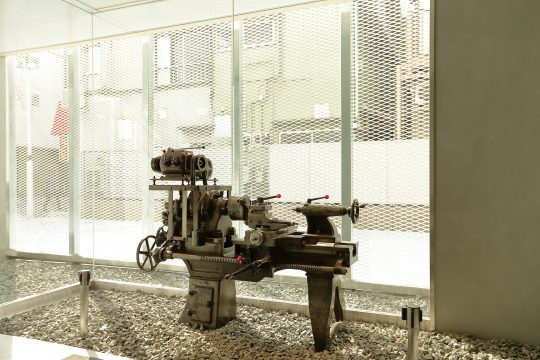 ② Interior/exterior using industrial products such as expanded metal, galvalume steel plate, softwood plywood
The interior and exterior of the hotel use industrial products such as expanded metal, galvalume iron plates, and softwood plywood.
You can check the processing techniques of craftsmen at sophisticated town factories throughout the building.
③Floor sign (floor number display) made with the technology of "match", "dig", "shave", "fold", "polish" and "bend"
The floor signs on each floor of the elevator (displaying the number of floors) are expressed by different processing technologies such as matching, digging, shaving, folding, polishing and bending .
Also, the materials are different on each floor.
Enjoy the difference in craftsmanship on each floor .
(Example of floor sign)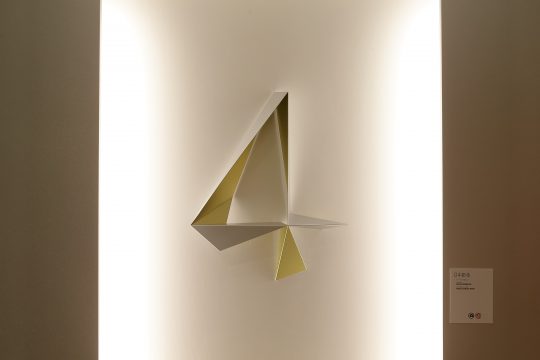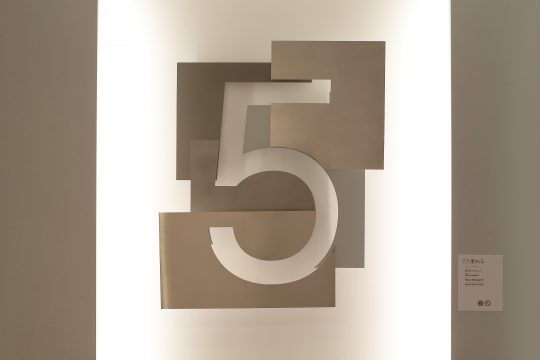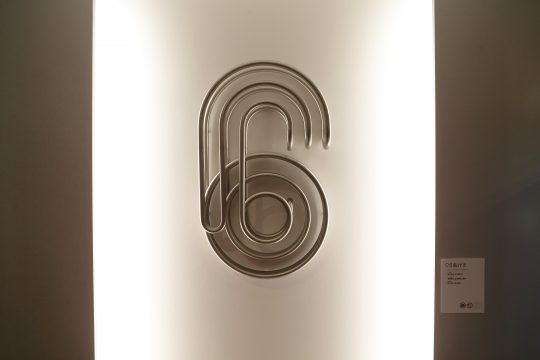 ④ "Steel roof" of restaurant EXPRESS Café with a total length of 6 meters

Above the large table in the center of the restaurant EXPRESS Café is a steel roof with a total length of 6 metres.
This steel roof is made by bending a large piece of metal.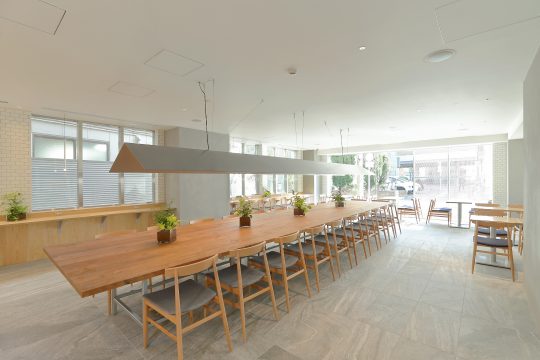 ⑤ 3 minutes walk from Keikyu Kamata Station.

About 5 minutes from Haneda Airport International Terminal Station to Keikyu Kamata Station by Keikyu Airport Line.
The hotel boasts a superb location , about 7 minutes from Shinagawa Station on the Keikyu Main Line .
Please tell us about your current business and accommodation reservations
Even under these circumstances, we are continuing our business without any interruption while taking measures against the new coronavirus, such as wearing acrylic plates and masks on the front.
In addition, reservations for accommodation are made as usual.
What is the recommended lodging plan that you can currently stay at?
☆ Telework support plan (day use)
This is the best plan for those who want to work, study or work in a quiet environment.
It can be used for up to 15 hours, and all rooms are equipped with free Wi-fi and Apple TV.

*Even if you arrive late, check-out time will be 22:00.
☆Sento bath ticket plan
Sento is one of the culture of Kamata's downtown.
This plan is a plan with a bath ticket that allows you to enjoy Tenjinyu's public bath that can be walked from the hotel.
Please enjoy various kinds of baths at Tenjinyu.
Now, customers who book this plan can use the towels rented by Tenjinyu-san without having to bring a towel.

*For details, please ask the hotel staff.
☆ Reliable plan Sterilize your surroundings! Plan with sterilization spray gift <room only>
It is an accommodation plan with a "pen-type alcohol disinfectant" that is convenient for disinfecting viruses when you go out.
You can use it to remove bacteria such as handrails, tables and chairs when you go out.
About restaurant EXPRESS Café
Located on the 1st floor of the hotel, EXPRESS Café is a restaurant that values the texture of wood and gives you a feeling of warmth and openness.
It can also be used as a work space during cafe time.

[Menu features]
The menu of EXPRESS Café is a style to enjoy the "bento" that craftsmen loved.
Enjoy a well-balanced bento.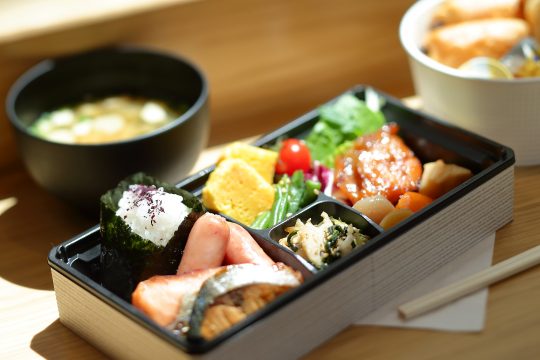 [Recommended menu]
The restaurant's favorite menu is rice balls made from Kamata's specialty, "Nori," which boasts the largest number of Nori wholesalers in Japan.
Enjoy the crispness of seaweed and the warmth of rice.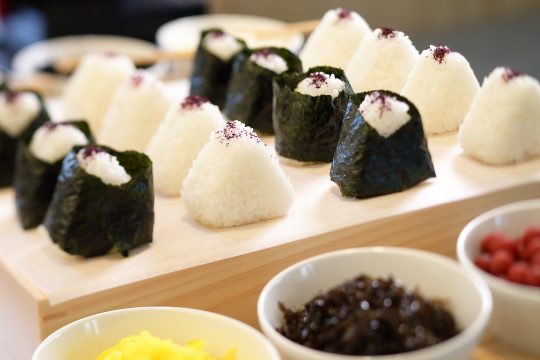 *In the meantime, we will suspend the buffet style and offer it as a set menu.


Because it is this time of year, I value it.
There are various purposes for our guests.
Office workers ahead of business trip, people who come to Tokyo for sightseeing, students who are preparing for the exam, grandparents who come to see their grandchildren from the region.
Many customers using telework also visited during this period.

At our hotel, for customers who come in various scenes,
We value the space where you can relax and relax.

"Good evening!" at the time of pick-up, "Please come!" at the time of departure.
We will continue to welcome you in the future , with the first priority being to treat customers with familiarity .

"Welcome back!"
Finally
I have introduced Hotel Oriental Express Tokyo Kamata.
Kamata's unique factory technology.
The charm of this hotel is that you can feel a part of the technology everywhere in the hotel.

Kokosil's editorial department will continue to support Hotel Oriental Express Tokyo Kamata, who continues to provide "relieving and relaxing" to you even under such circumstances.
Facility information
■Name: Hotel Oriental Express Tokyo Kamata ■Location: 1-3-15 Minami Kamata, Ota-ku, Tokyo
■Access: About 5 minutes from Haneda Airport International Terminal Station by Keikyu Airport Line Rapid Express, 3 minutes on foot from Keikyu Kamata Station ■Telephone number: 03-3733-5511
Check-in/Check-out: Check-in 15:00 Check-out 11:00 (depending on the plan)
Restaurant: EXPRESS Café (for guests only)
Breakfast 6:30~10:00 Adults 1,500 yen, Children 500 yen Free cafe 10:00~24:00 *For guests only ■Number of guest rooms 158 ■URL: https://tokyokamata.hotelorientalexpress.com/