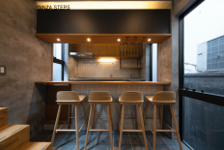 Young chefs test their skills in a prestigious place
Aces Co., Ltd. will be on Tuesday, July 7, 2020.
We will open a restaurant building "GINZA STEPS" where three stores and a shared kitchen (shared space) live together. Originally it was planned to open in April, but it was postponed due to the influence of the new coronavirus, and it will finally open. (Official website: https://www.ginzasteps.com )
GINZA STEPS is a "new restaurant style" with a minimum that allows you to take on challenges faster and at lower cost in this world that moves at a tremendous speed. We are a brand city in the world, and as a place to send new trends to people, as a prime location for business, we have a long history in Ginza, Tokyo, we will propose the ideal way of eating and drinking stores through real estate ..
---
---
We want to provide a place (space) to challenge those who start up businesses and become independent
When opening stores such as restaurants in "Ginza" in Tokyo, which is one of the world's brand cities, a large amount of capital for initial investment is usually required. The reality is that funds normally required for leasing contracts for stores, funds required for store creation and facility installation, etc. are normally in the tens of millions of yen. I don't want those people who give up the challenge because they can't prepare such a large amount of money, or those who give up because they spend time preparing money, and who give up. I wanted to lower the financial hurdle and prepare a place (space) where I could take on the challenge.
GINZA STEPS has four store spaces in a two-story building, and from the creation of the store space, prepare refrigerators, tables, chairs, wine cellars and other equipment in each store in advance, and store users only need to prepare furniture. You can start the store immediately. In addition, with a normal rental contract, we planned to open a store with the initial cost of several million yen at the time of contract limited to several hundred thousand yen.
People who are practicing with a dream of their future want to test their skills in a prestigious place called Ginza. I want to make it a place where I can become a power at such times.
Quickly test your skills at a minimalist store
The four stores of GINZA STEPS are named STEP1, STEP2, STEP3, STEP4 from the lower floor.
Each store is made with a minimum of 4 seats at the counter + α. The number of seats varies slightly depending on the STEP, but there are some characteristics such as STEP 1 having a terrace seat and STEP 4 having a rooftop seat.
Even though it is a minimum, we have prepared a situation where you can have a feeling of openness on the rooftop of Ginza.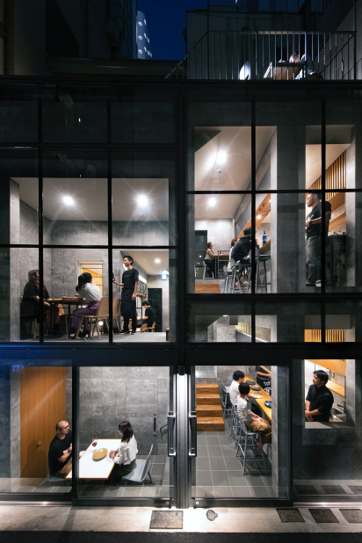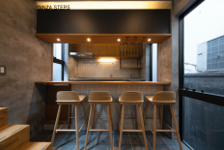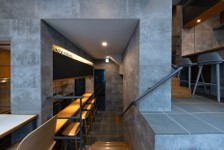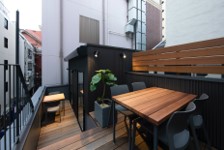 ■ The thoughts of us Aces
Up to now, we have practiced to handle and examine various real estate, from housing to commercial properties, to find the maximum value of that real estate and utilize it. ( Https://assess-re.jp/ ) The concept of the project at GINZA STEPS is similar to a share house in terms of housing. The share house realizes a low cost, convenient and rich lifestyle by sharing the house. At the same time, we have been supporting the challenges of the people who live there. In this way, we support people who take on challenges by creating new real estate value according to the times. People who are practicing hard with a dream of the future want to challenge in a place called "Ginza". I want to make it a place where I can become a power at such times.
■Outline <br /> Name: GINZA STEPS
Opening date: July 7, 2020 (Tue) 12:00-
Location: 7-7-12 Ginza, Chuo-ku, Tokyo (5-minute walk from Shimbashi Station/Ginza Station)
Architectural design: RG DESIGN Co., Ltd. First-class architect office http://rg-d.net/
Logo design: Kohei Harada https://note.com/kohei_harata
Planning: Aces Co., Ltd. https://assess-re.jp/
Move-in store: ◇ STEP1 "FOOD GEEEK GINZA" (shared kitchen space)
◇STEP2 "Ambar GINZA"
◇STEP3 "SAIEN-Shinshu curry where you can hear the voice of vegetables"
◇STEP4 "Edofeel"