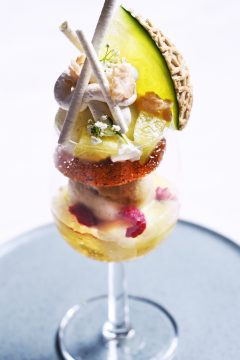 "Beauty Connection Ginza" (Operating company: MTG Co., Ltd.) will be held from 1st July 2020 (Wednesday) to 3rd August 2020 at "Fruit Salon", a fruit course specialty store on the 2nd floor of the facility. Until Monday, we will start offering a new menu using seasonal melons.
Our new menu in July, which offers a full-course menu with attention to detail with seasonal fruits as the leading role, is the 4 items that luxuriously use the season's domestic melon, which is also called the "King of Summer Fruits". course.
A full course of fruit sweets with a refreshing feeling, finished with a melon that is full of fresh and elegant sweetness and nutrients. The rich, rich fragrance and fresh mouthfeel give it a noble taste worthy of the title of King of Fruits.
The third dish, a parfait with a gorgeous color and beauty, uses Higo green melon sorbet, which is characterized by its soft pulp and high sugar content. It is a dish that enhances the sweet and juicy flavor of melon by famous name actors such as jasmine jelly and sparkling wine granite. The margins of the glass we made are mixed with each other as you eat, and you can enjoy the change in taste and texture until the last bite. Enjoy a special summer time where you can watch, eat, and fill your five senses with this 90-minute full-course reservation.
Full melon course ¥4,400 (tax included) Offer period: July 1st (Wednesday) to August 3rd (Monday)
Dried fruit / minardise
Enjoy with selected dried fruits and bite-sized baked goods.
---
---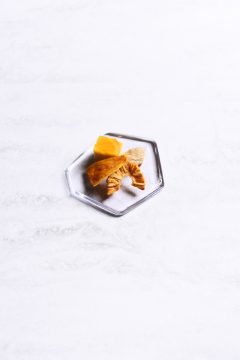 The first dish "terrine"
Terrine, a nougat glasse with plenty of almond caramelized and dried fruits, was added with instant melon compote and cassis and yogurt sauce.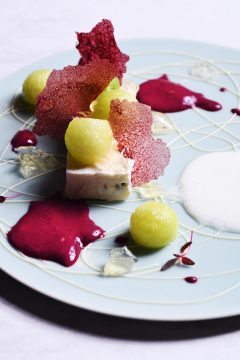 Second dish "Gazpacho"
A classic summer soup "Gazpacho" is prepared with red meat melon and several kinds of vegetables. Enjoy with parmesan cheese coca (thin baked pie).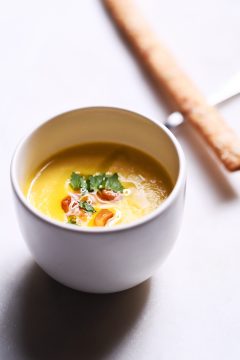 Third plate "parfait"
A parfait where you can enjoy the scent of Higo green melon sorbet and jasmine gelato. Sparkling wine granite and mint jelly enhance each individuality.
4th dish "After-meal drink"
After-meal drinks, you can choose from Maruyama Coffee's original blended coffee, tea, and herbal tea.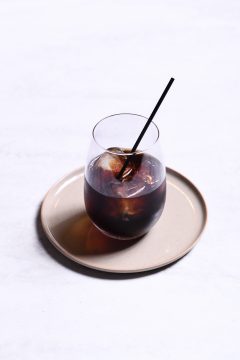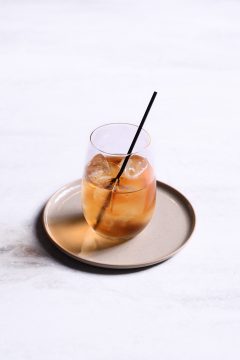 BIEN-ÊTRE PÂTISSERIE Owner, Maiko Baba
Born in Kyoto in 1977. After graduating from university, worked as an interpreter overseas, returned to Japan and transferred to the world of food and drink.
Participated in the start-up staff of the Spanish restaurant "Restaurant Sant Pau" in Tokyo and served as a chef pastry chef. After that, he was involved in starting a patisserie and cafe and became independent. In 2010, she opened the BIEN-ÊTRE PÂTISSERIE store for sweets and parfaits, and in 2017 opened the FLOTO store for gelato and bake. The sweets that make the best use of the ingredients are popular.
Comment from Maiko Baba
"Melon, which has a delicate taste and aroma, is a special fruit.
While cherishing the sweetness and richness of the melon itself, we have created a sweets course with a refreshing feeling by sticking to the cooking method unique to midsummer. "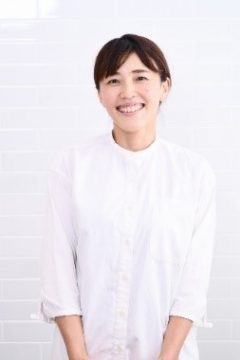 ●About Beauty Connection Fruits Salon
"Beauty Connection Ginza," which opened in November 2019, is a beauty complex facility with 4 floors: "Beauty equipment/cosmetics", "Food/drink", "Beauty medicine", and "Hairstyle". Beauty Connection Ginza 2F "Fruit Salon" is a complete reservation-only fruit course store that attracts attention with a new sensation that you can enjoy nutritious seasonal fruits in a "full course" with the concept of "beautify from the inside". The recipe is supervised by Maiko Baba, the owner and pastry chef of BIEN-ÊTRE PÂTISSERIE, a popular patisserie from Yoyogi Uehara. You can enjoy in the space.
In addition, as a measure to prevent new coronavirus infections, we are currently laying out so that customers will not sit face-to-face with a distance of at least 2 meters from other groups. As for payment, we accept cashless payment only.
Store overview
Name: Beauty Connection Ginza Fruits Salon
Residence: GINZA gCUBE 2F, 7-9-15 Ginza, Chuo-ku, Tokyo 104-0061
Business hours: 11:00~20:00
Regular holiday: Tuesday
Phone number: 03-6263-8392
Official HP: https://www.beauty-connection.jp/fruits/
For infection prevention measures, please check the following URL.
https://www.beauty-connection.jp/news/2020/05/26/business-resumption_0601/