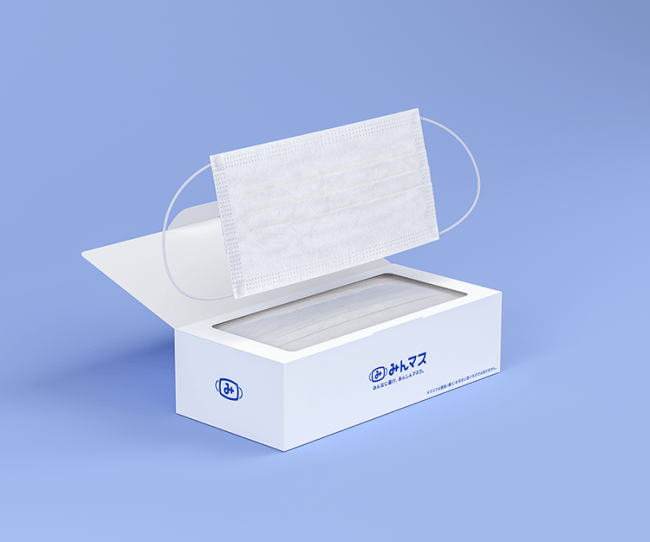 "Minmas" is a domestic disposable non-woven mask that the creators build from the factory and produce.
We will manufacture "three-layer disposable non-woven masks" with high filter performance that cut 99% of 0.1㎛ particles at our factories in Japan, and we will start delivering the masks with the logo printed in July.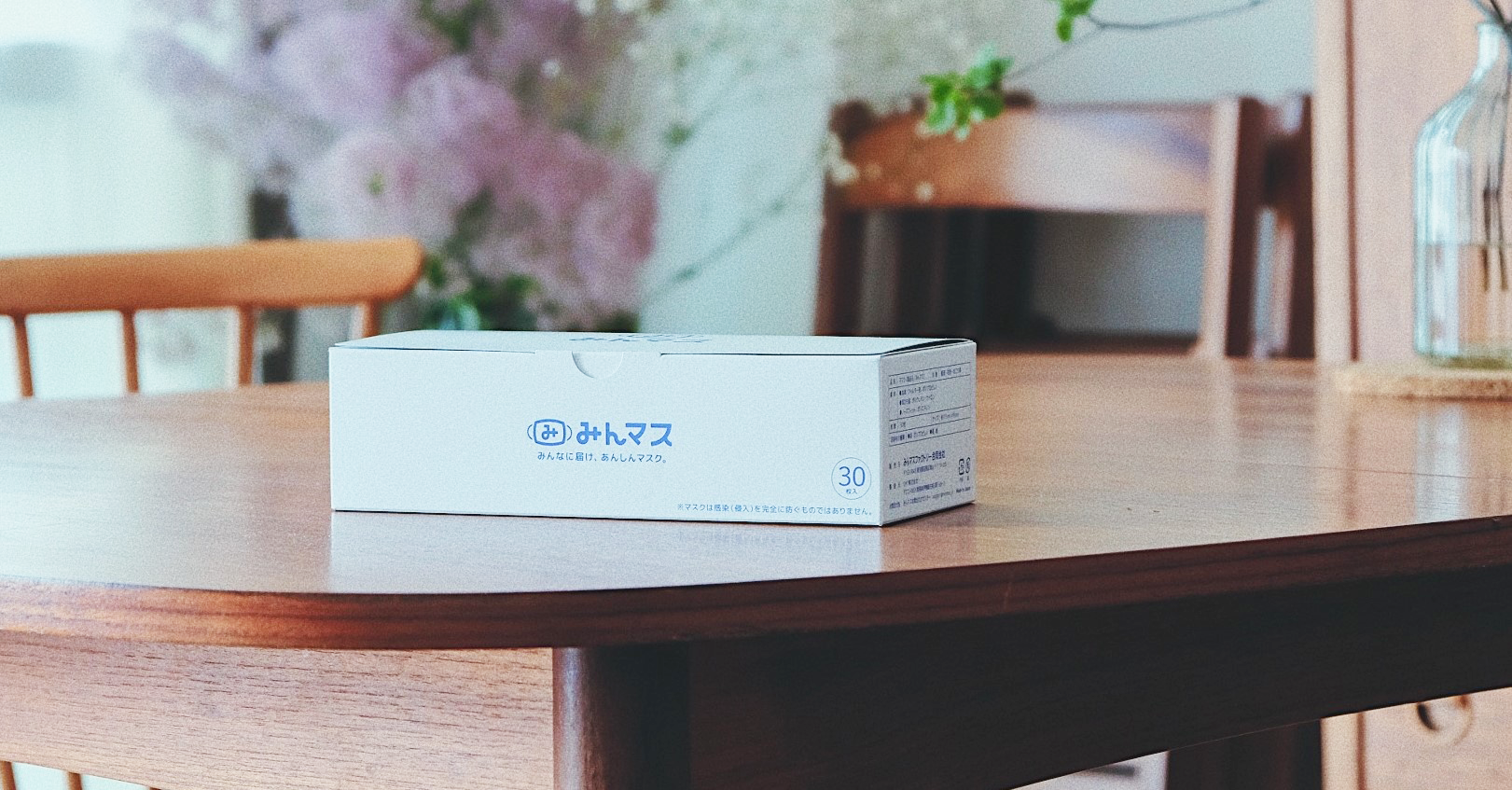 We will deliver domestically produced masks created by creators and mask manufacturing experts to everyday life of Wiscorona.
Due to the popularity, the July sales are sold out after the first sales !
We would like to express our sincere gratitude to all those who purchased our products.
And, we have started the pre-order sales for August on the EC site !
[Min mass shop]
https://minmas.theshop.jp/
▼Minmas logo will be on the mask!
A custom-made logo printing part was installed in the mask making machine, and the mask with Minusu logo was updated from the production in July.
The 3D data of the parts was created by Sun Junjie, a CG creator. ( https://sunjunjie.com/ )
---
---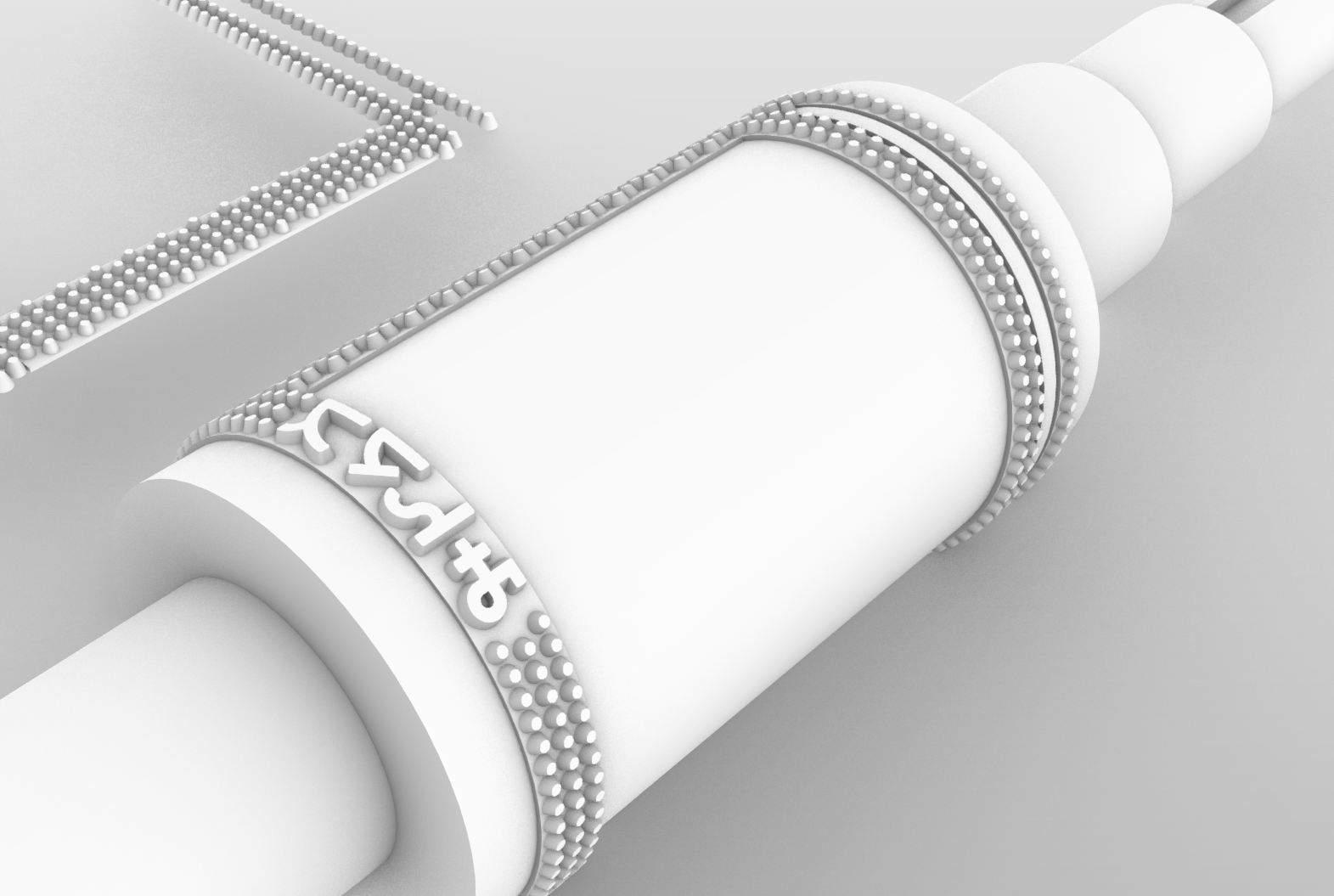 Roll-shaped custom-made parts for logo printing are parts that are fused by ultrasonic waves while rotating to crimp three layers of non-woven fabric,
It serves as a proof of the quality of the Minmasu brand as well as differentiation from other companies' products.
▼ Completion image image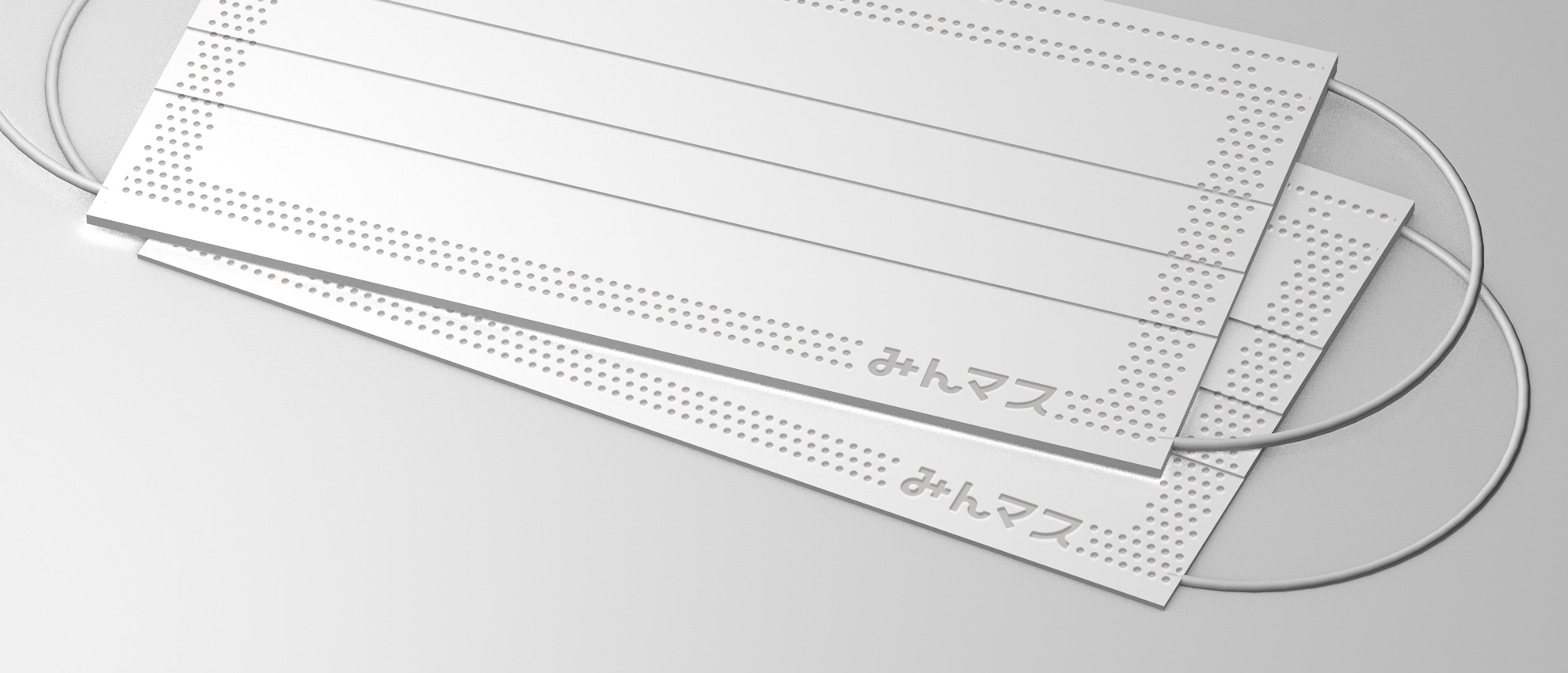 ​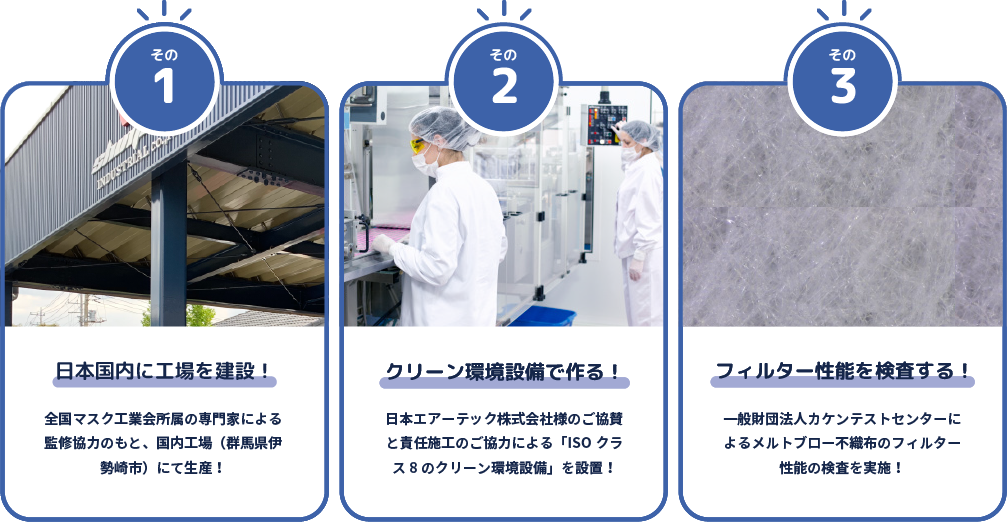 ■About safety of mask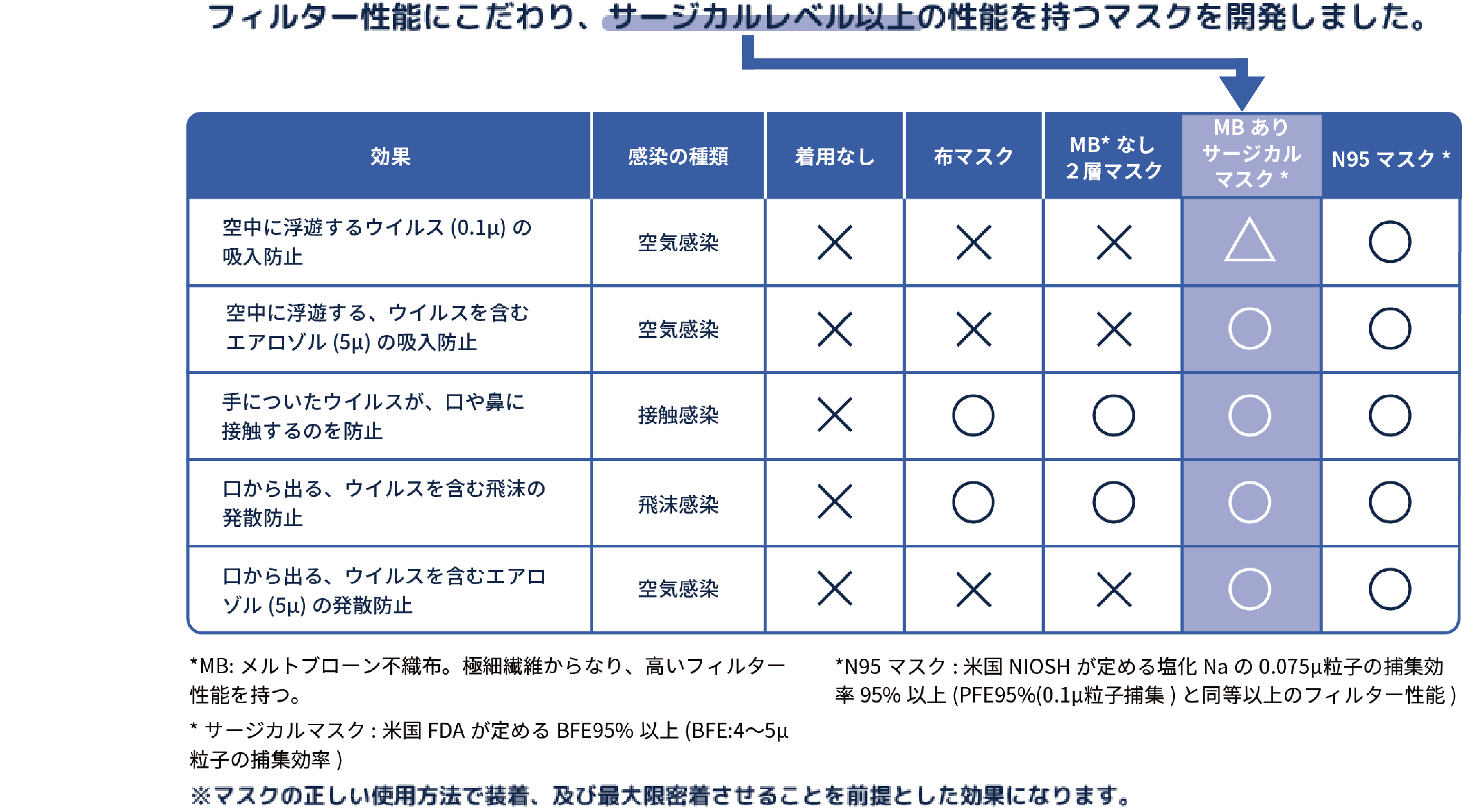 ■ Product overview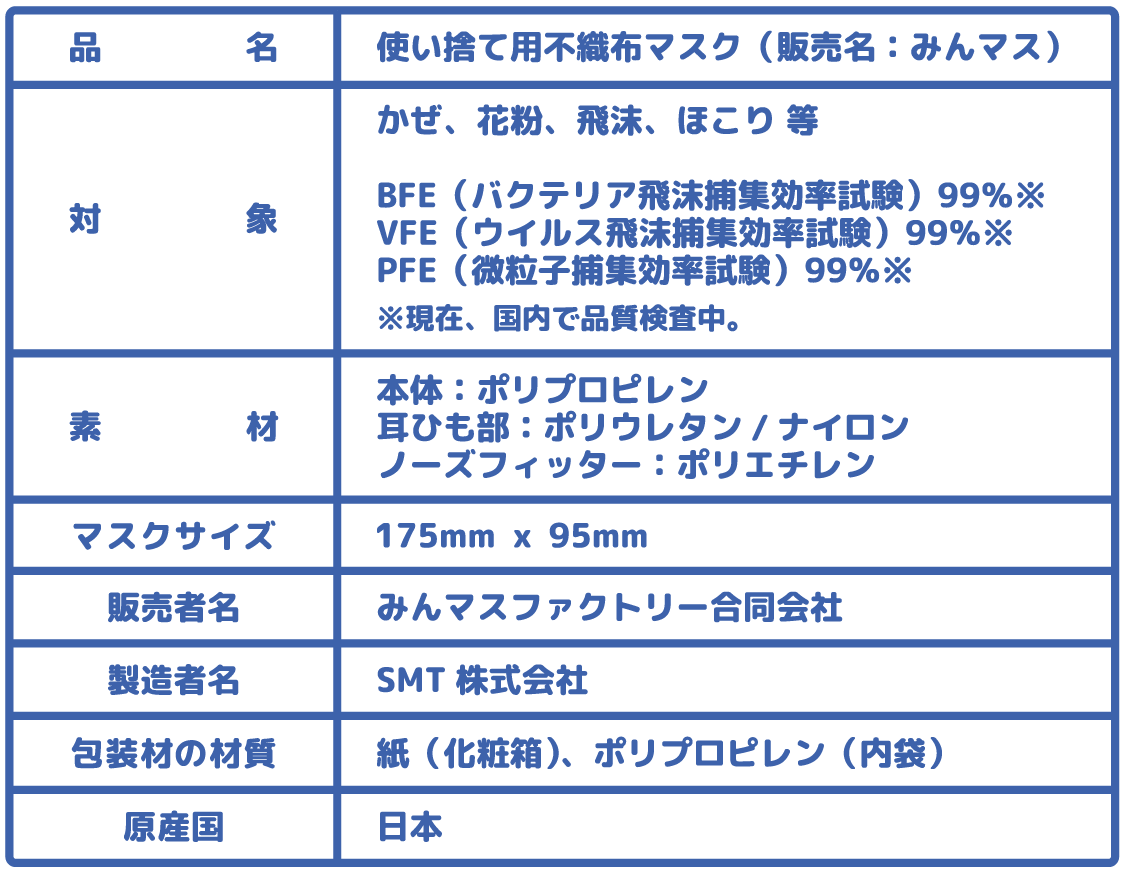 ■ This is Minmasu's package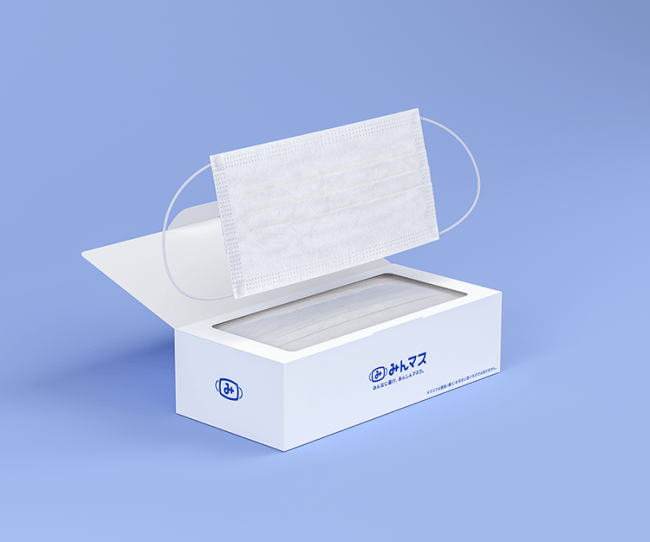 The paper box has a double-layered lid (with an inner lid) to protect the body.
Designed to prevent dust from entering.
・The mask in the box is sealed in a PP bag.
・A simple design based on a color that fits into the living space ・By using 1-color printing, production costs are kept to a minimum.
■Minmas Factory Ship Leader: A word from Daisuke Yano
Daisuke Yano, captain of Minmas Factory (representative), is a lighting designer who handles the illumination of large commercial facilities in Tokyo.
( Http://tokyolighting.com/ )
Full-scale production has finally begun at the factory in Isesaki City, Gunma Prefecture! I am wearing dust-proof clothing and listening to the sound of the machine moving in a clean environment facility of ISO class 8, I see how the pure white three-layer non-woven mask is completed one after another. We are working hard to deliver it to as many people as possible. The latest sale has been sold out, but you can purchase it by reservation so please use it!
(Minmas Shop: https://minmas.theshop.jp/ )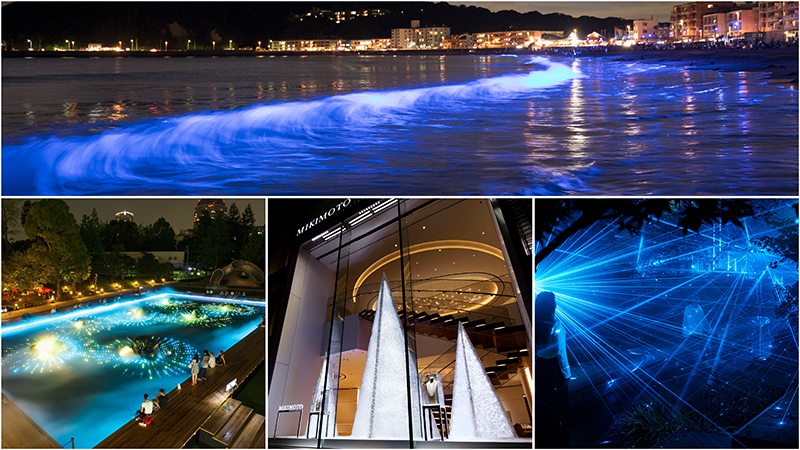 NightWave Hikari no Wave Project (top), Tokyo Midtown (bottom left), Mikimoto Ginza 4-chome Main Store (bottom middle), GINZA SIX (bottom right)
Deliver to everyone, Reliable mask
[Minmas HP]
https://minmas.jp/
[Min mass shop]
https://minmas.theshop.jp/
[Minmas Factory PR TIMES STORY]
https://prtimes.jp/story/detail/YxRR2eFdNxA
[Contact]
Minmas Factory LLC E-mail address: pr@minmas.jp
URL: https://minmas.jp/