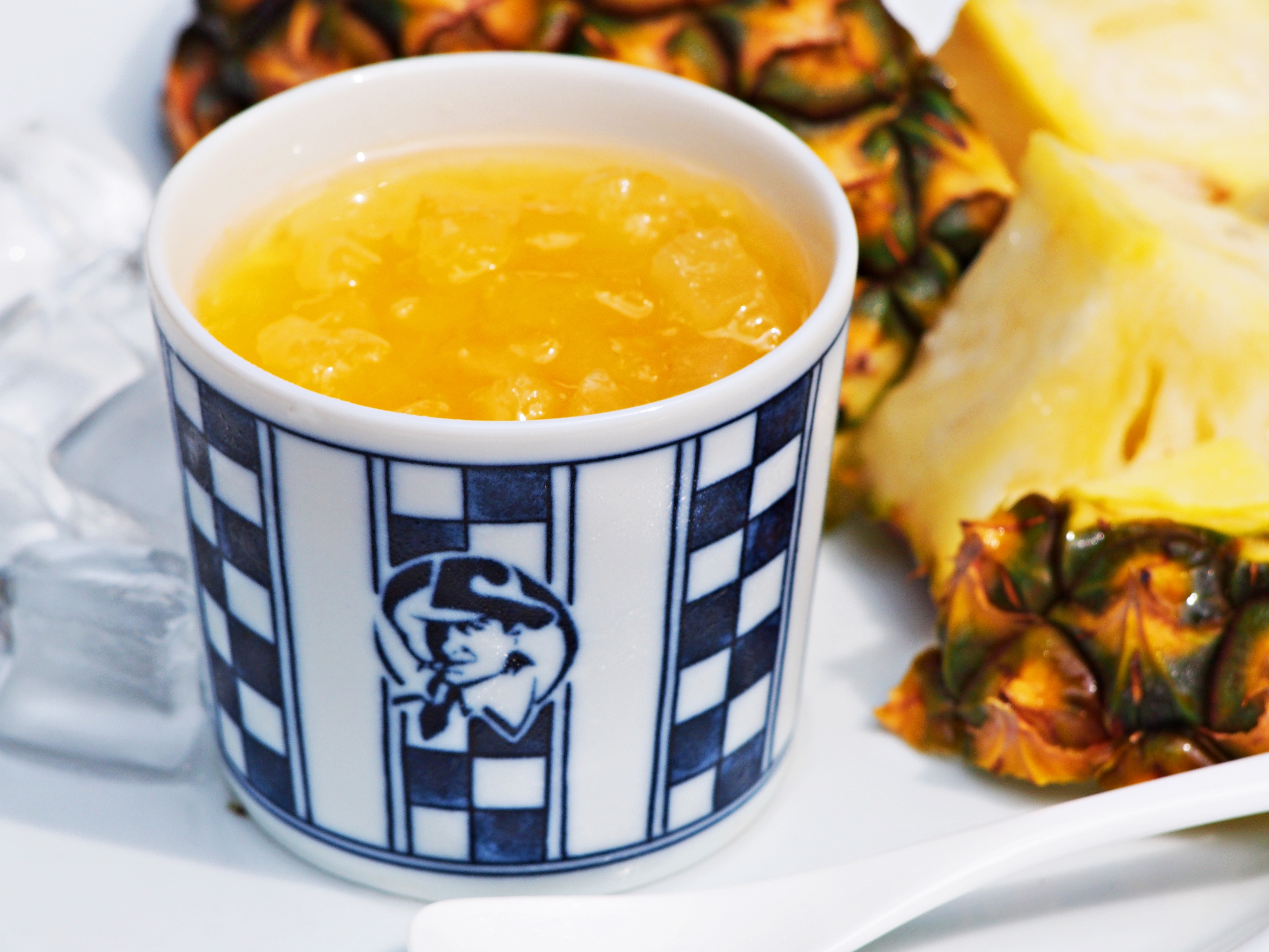 At GINZA SIX, the largest commercial facility in the Ginza area, we will develop colorful gourmet food limited to this summer by the hot chefs and top-class pastry chefs in Ginza, where the world's most advanced gastronomy gathers.
In addition, pop-up shops for a limited time also appear one after another.
Shops full of individuality such as a fragrance brand that uses rare plants to express the scent in an artistic manner and a sandal maker made in Hawaii born from the desire to root Japanese sandals culture for a limited time this summer. Expand services and items.
In addition, we will prepare a number of mechanisms that will surprise and impress you every time you visit, and deliver a cool experience that you can only experience at GINZA SIX.
"Enjoy the blessings of summer" Cool Gourmet PICK UP unique to GINZA SIX!
① "Cool" gourmet food
Granite with luxurious Shine Muscat, sweets with fresh fruit and basil ice pie sandwich hidden in mousse, frozen lemon, and drinks for adults limited to this summer are refreshing to the eye. The menu is complete.
◎ Shine Muscat × Lime glass (THE GRAND GINZA) Price: 1,500 yen
A cool and colorful dessert that uses luxuriously Japanese Shine Muscat.
The high-quality sweetness of Muscat wine jelly or Muscat granite is complemented by Espuma-made lime and lime peel.
The refreshing sourness like summer is the key to the finished glass.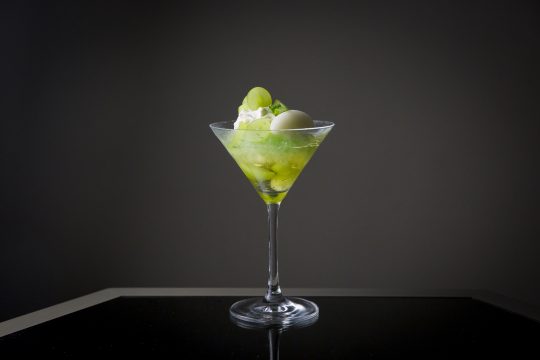 ◎ Basil ice cream and mousse fromage (with drink) (JOTARO SAITO CAFÉ)
Price: 2,200 yen each
Moose fromage wrapped in orange jelly and rosemary cappuccino served as a sweet dessert. Hidden in the mousse is fresh fruit, and beneath it is basil ice cream pie sandwich. Drinks can be selected from coffee, tea and rooibos tea.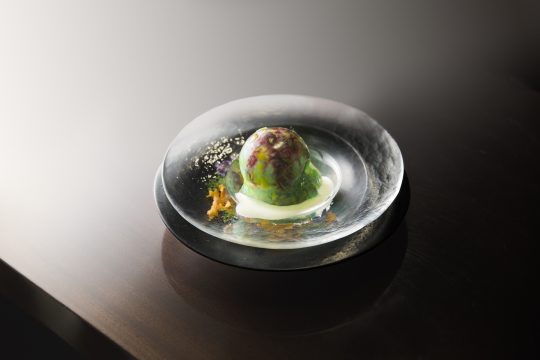 ---
---
② Luxury gem! "Raw fruit" sweets
"Fruit fruit" sweets such as colorful desserts that use plenty of fresh fruits such as grapefruit and mango that reach the season and lemon squash that is perfect for summer with domestic lemons are available.
◎Lemon squash (JOTARO SAITO CAFÉ) Price: 1,200 yen
A refreshing lemon squash that uses domestic lemons to make your skin delicious.
◎Pavlov Verrine dessert "Ete" (Patisserie Pavlov) Price: 700 yen
A summer-only product in which light pound cake and shanti cream are layered in a container and fresh fruit (melon, shine muscat) is used to create freshness.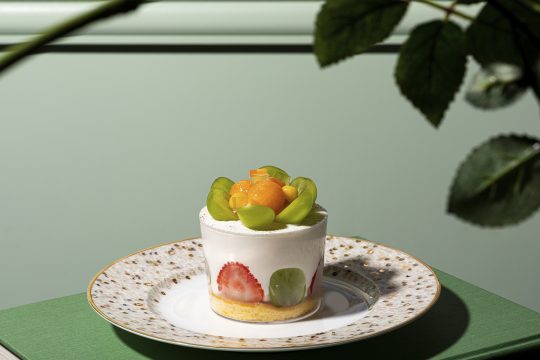 ③ "Japanese material" desserts that feel Japanese beauty
On the B2F food floor that continues to lead the food culture of Ginza, a rich frozen drink using Uji matcha, rice flour, "Japanese soft ice cream" with conspicuous red and white, and condensed milk were added. We have prepared a summer dish that you can feel the beauty of Japan, such as buns made by wrapping hojicha bean paste in fluffy warabi mochi.
◎ Hojicha latte bean paste mochi bun (Bashodou) Price: 232 yen each
Wrapped in a fluffy & sticky warabi mochi cooked in a copper kettle, the roasted green bean jam mixed with condensed milk is wrapped in it.
We used hojicha powder to create a milky latte with a sweet and milky flavor.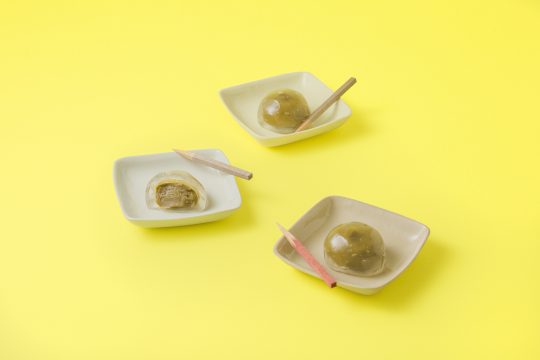 ◎NIPPON SOFT CREAM ~Japanese soft ice cream~ (KUGENUMA SHIMIZU)
Price: 550 yen
Salted milk soft with a good saltiness, topped with warabi-mochi sprinkled with kinako powder and Hokkaido bean paste. The bright red and white corn has a light and easy flavor by using rice flour for the dough.
④ Summer gourmet of store recommended
There are plenty of cool gems perfect for summer, such as the refreshing "cold matcha" in the original bottles perfect for summer and pudding with plenty of pineapple compote.
◎Summer Brulee Pudding (Marlowe) Price: 750 yen
Brulee pudding with plenty of pineapple compote on top and bottom.
A lot of fresh cream was used for the pudding dough, and coconut paste was mixed into it for a smoother taste.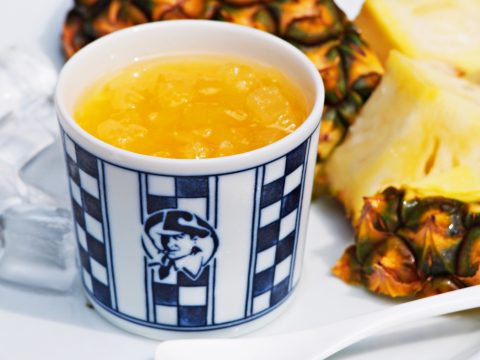 ◎Local Fusion Cuisine On the table (THE GRAND GINZA)
Price: 7,000 yen/8,500 yen/11,500 yen
We have prepared a home delivery service where you can enjoy the chef's course at home.
It is also recommended for anniversaries with loved ones.
*The picture is an arrangement image.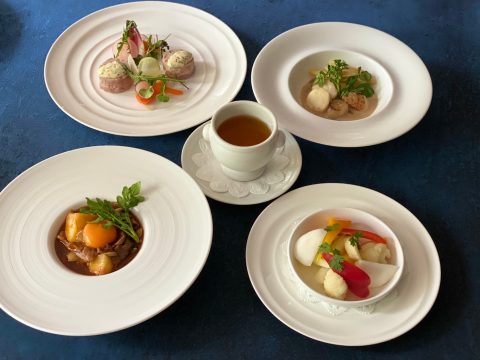 *All prices exclude tax.
*The products introduced above are examples.
In addition, the GINZA SIX is filled with the ultimate gems that represent the stores!
<GINZA SIX NEWS>
■Pop-up shop for a limited time
▼ FUEGUIA1833 (3F)
"FUEGUIA 1833" was founded by Julian Bedel, who has the faces of artists, string makers and designers.
We are consistently carrying out the entire process from researching rare plant raw materials to perfuming, manufacturing and packaging.
The scent of more than 100 species is inspired by history, culture, and people, and has a deep story behind it.
Enjoy the beautiful scented chords played by plant molecules and the microcosm created from an artistic and scientific spirit.
[Development period] June 24, 2020 (Wednesday) to September 22, 2020 (Tuesday/holiday)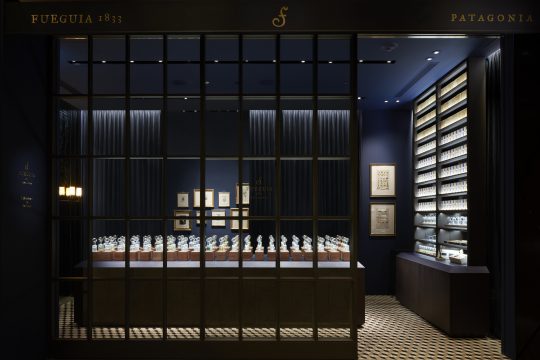 ▼ ISLAND SLIPPER (4F)
A sandal maker established by Takizo Motonaga, a Japanese immigrant to Hawaii, who wanted to establish Japanese sandals culture. All products are handmade by skilled craftsmen who are particular about "Made in Hawaii".
During the period, we will decorate the sandals with studs on the spot, and hold an event that you can customize.
[Development period] June 24th (Wednesday) to August 25th (Tuesday), 2020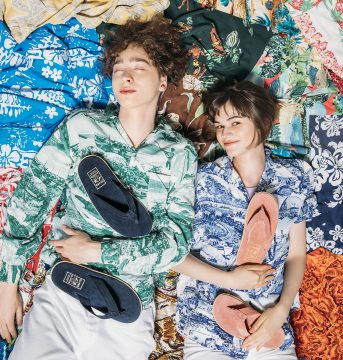 <GINZA SIX basic information>
■TEL: 03-6891-3390
(GINZA SIX general information reception hours 10:30-20:30)
■ ADDRESS: 6-10-1 Ginza, Chuo-ku, Tokyo 104-0061
■HP: https://ginza6.tokyo/
■ Business hours:
Shops/Cafe (B2F-5F) 10:30-20:30
Restaurant (6F, 13F) 11:00~23:00
*In order to prevent the spread of new coronavirus infection, business hours may be changed and temporary closures may be required.
■Closed days: Irregular holidays
■Access: Tokyo Metro Ginza Line, Marunouchi Line, Hibiya Line "Ginza" station directly connected to the underground passage via a parking lot (services are available according to the purchase price)