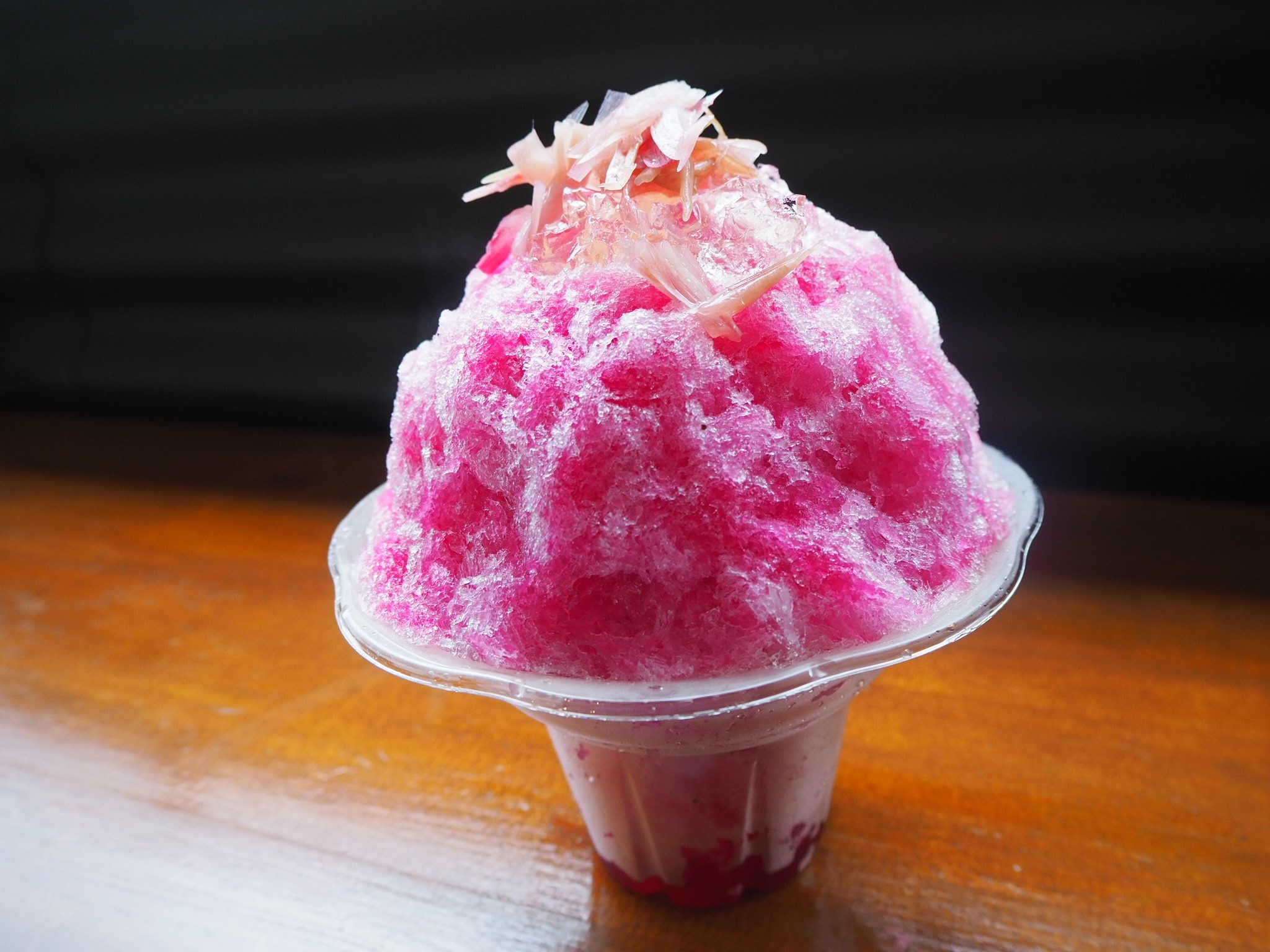 ■Period: July 29th (Wednesday) to September 1st (Tuesday) ■Venue: Basement 1st floor = Side dish market special venue ■Number of stores: 14 stores in total
The Ikebukuro Main Store will open the "Ikesei Ice Park" again this year at a special venue under the department store from Wednesday, July 29th. The theme is "Enjoy the cold". The first appearance of shaved ice, gelato, etc. will be offered weekly. While many people refrain from going out with the coronal blight, you can enjoy unique cold sweets in the basement of the department store during shopping or after work.
<First week> July 29th (Wednesday) to August 4th (Tuesday)
■ (First appearance) [Ginza] Parlor Binefull… A store where you can enjoy shaved ice and Espuma pancakes, which opened in January 2019. You can enjoy fluffy Espuma and sauce using carefully selected ingredients and homemade fruit vinegar.
■[Yamagata] Chazo / Matcha gelato
<2nd week> August 5th (Wednesday) to 11th (Tuesday)
■ (First appearance) [Kawagoe] This is a shaved ice… A special shaved ice made with natural ice, you can enjoy a menu using original syrup created by the former pastry chef and matcha and potatoes unique to Kawagoe.
■ popular gelato is to bring together the gelato festival … all over. (Gerato Torino, Malger Gelato, Sweet Sweet, Gelato Masmo, Shinhachi Chaya, Jerat Santo, ITALIA's Jeerato, Creat, Loyal, Ramie, Yumoku, Farma, Rice Farm, Yuma Farm, Kamata, Roma, Yumakuta, Ramie, Ruma Multi-channel, Dona Terows)
<Third week> August 12th (Wednesday) to 18th (Tuesday)
■ (First appearance) [Kyoto] Japanese ice cream Sakuraka … An ice specialty store with the concept of Japanese. You can enjoy the flavors of ingredients such as brown sugar hojicha and kinako black honey.
■ (First appearance) [Kyoto] Matsuya MATSUNARI × Ice House mamatoko… A confectionery store scheduled to open next year in Kyoto will appear for two weeks in collaboration with Ice House mamatoko.
<4th week> August 19th (Wednesday) to 25th (Tuesday)
■ [Okinawa ] in BLU, (in blue)・・・ Gelato, a popular sweets shop on Miyakojima.
■[Ehime] Tanabe fruits and vegetables jelly
<5th week> Wednesday, August 26-Tuesday, September 1
■ [Sangenjaya] Japanese kitchen planer… The decisive factor for shaved ice is a popular restaurant that carefully mixes seasonal ingredients as well as Japanese and Western ingredients to make them with great care.
■ [Italy ] Babi /Gelato
-Seibu Ikebukuro Main Store-Address: 1-28-1 Minamiikebukuro, Toshima-ku, Tokyo 171-8569
・Telephone number: 03-3981-0111 (main representative)
・Operating Hours: 10:00-21:00 (Sun/Holidays-20:00) No fixed holidays ・Home page: https://www.sogo-seibu.jp/ikebukuro/