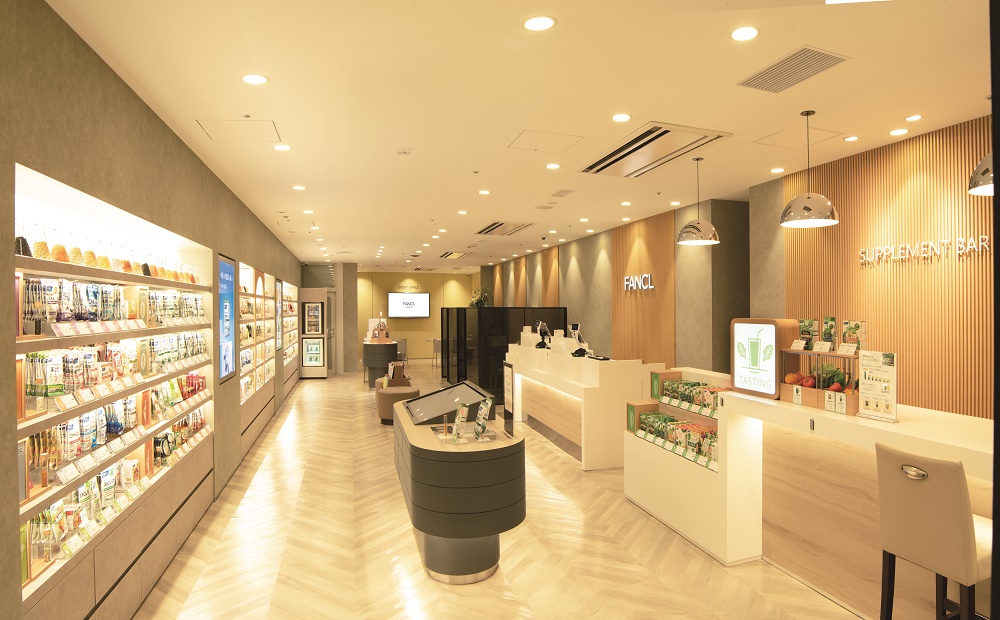 The message is "Beauty, health, new experiences." Renovating the entire building and enriching experience content
FANCL Inc. will open "FANCL Ginza Square" on Friday, August 7th. We planned to reopen the whole building in April, but it was postponed due to the new coronavirus. On May 27 (Wednesday) after the cancellation of the emergency declaration, we will open as a pre-opening from the 1st basement floor to the 4th floor, and we will start the whole building business this time.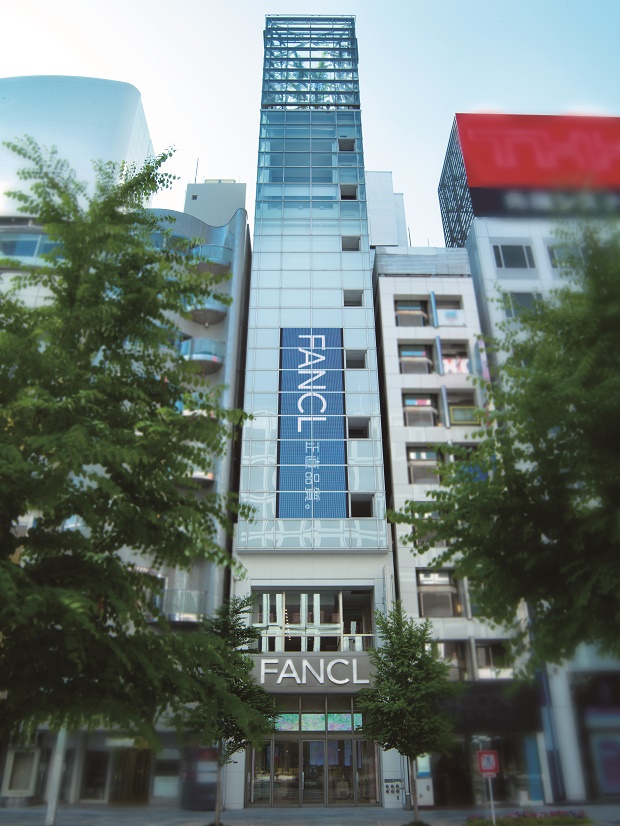 With the message "Beauty and health are new experiences," we will be reborn as a store where customers can discover the possibilities of beauty and health that they have not yet noticed. It also plays a role as a flagship store for the entire FANCL Group, including the first store opening of the Group company Atenea and the product display of Bousha.
From the 1st floor to the 4th floor, FANCL's duty-free shop, cosmetics and health food shops, Athenia shop and Bousha exhibition, 5th floor beauty, 6th floor personal counseling floor, 7th floor has cutting-edge digital contents It is a floor where you can use free physical measurements. On the 1st and 9th floors of the basement, there was a "food and health menu" restaurant floor, on the 8th floor was a cafe space with a sustainable theme, and a new painting by Ms. Noriko Tamura was exhibited. The 10th floor is a multi-event space called "Funkel Sky Garden" where we will hold garden events and seminars.
[Possibility of beauty and health noticed by introducing and experiencing cutting-edge digital devices and contents]
We have introduced the latest equipment and contents such as the world's first 3D motion analysis sensor, digital video contents, tangible display, high mirror, makeup simulator with AR. By providing new experience value through them, you can discover further possibilities of your own beauty and health.
[Enhancing globalization to accommodate customers from overseas]
We have expanded the experience menu such as skin counseling and blood vessel age measurement that can be handled in multiple languages. Multilingual high mirrors are also available, so that you can have a self-checking skin check experience just like you do in Japan.
[Providing hospitality with the aim of raising the bar only in a flagship store]
We will provide counseling and services that meet each customer firmly, and provide hospitality aiming for a higher rank by "beauty and health experts" unique to the flagship store. For events and seminars, we offer a wide variety of experiences, and for special customers, we have prepared a special lounge decorated with new paintings by Ms. Noriko Tamura.
[Details of each floor]
1F FANCL International Shop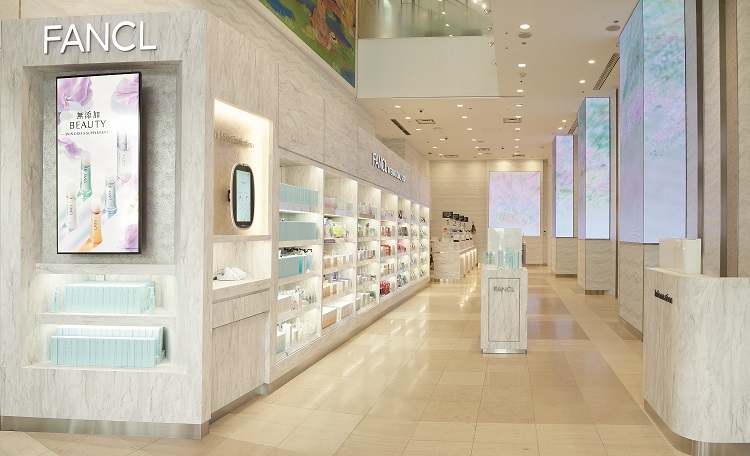 ---
---
A multilingual duty-free shop with all our products. Counseling equipment is also multilingual, so that overseas customers can experience the latest counseling such as high mirror that can measure skin by themselves.
2F Gallery & Athenia Shop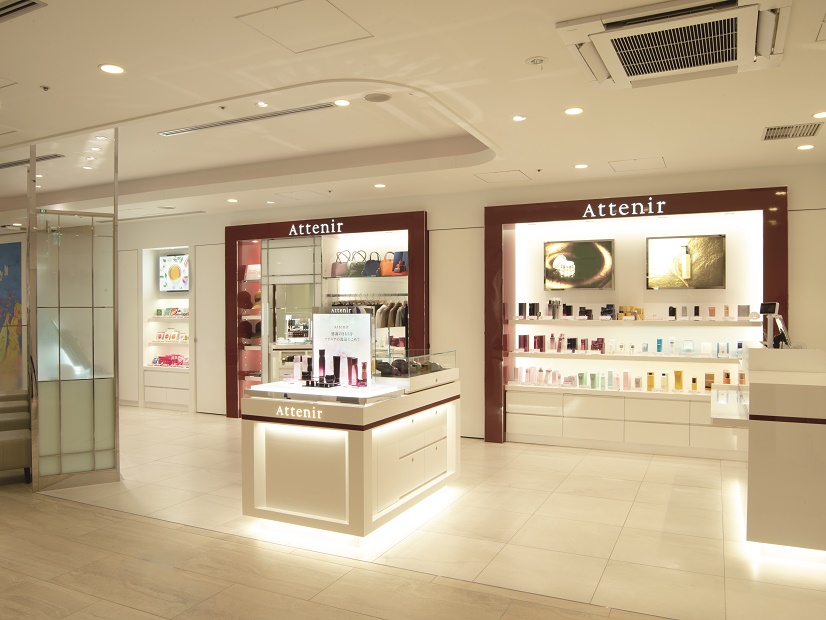 The first shop in Japan where you can experience the fashion and beauty of the FANCL group "Athenia" in total. A full lineup of cosmetics, supplements, apparel and sundries with the latest trends. The gallery offers a space where you can relax and enjoy the mural paintings of world famous mural artist Noriko Tamura, as well as natural technology that maximizes the power of plants and preservative-free advanced technology cultivated by our company born in the United States. Introducing the skincare brand "Boucha".
3F FANCL Beauty Shop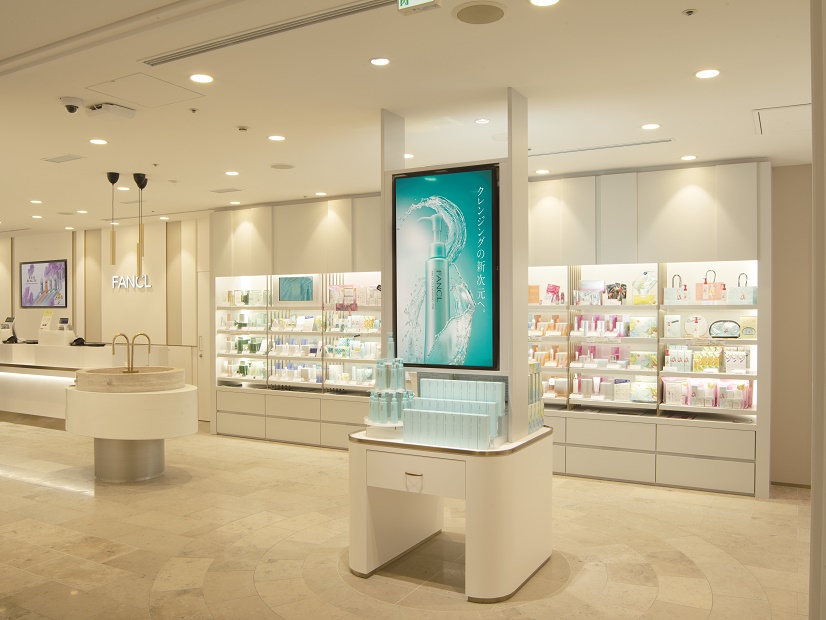 A beauty shop where you can enjoy shopping while experiencing the beauty equipment that utilizes digital contents. You can take the latest beauty experience on your own with a high-mirror skin measuring device that allows you to measure your skin simply by taking a facial photograph, a makeup simulator equipped with AR technology, and a tangible display. Beauty seminars are also held by beauty advisors and researchers.
4F FANCL supplement shop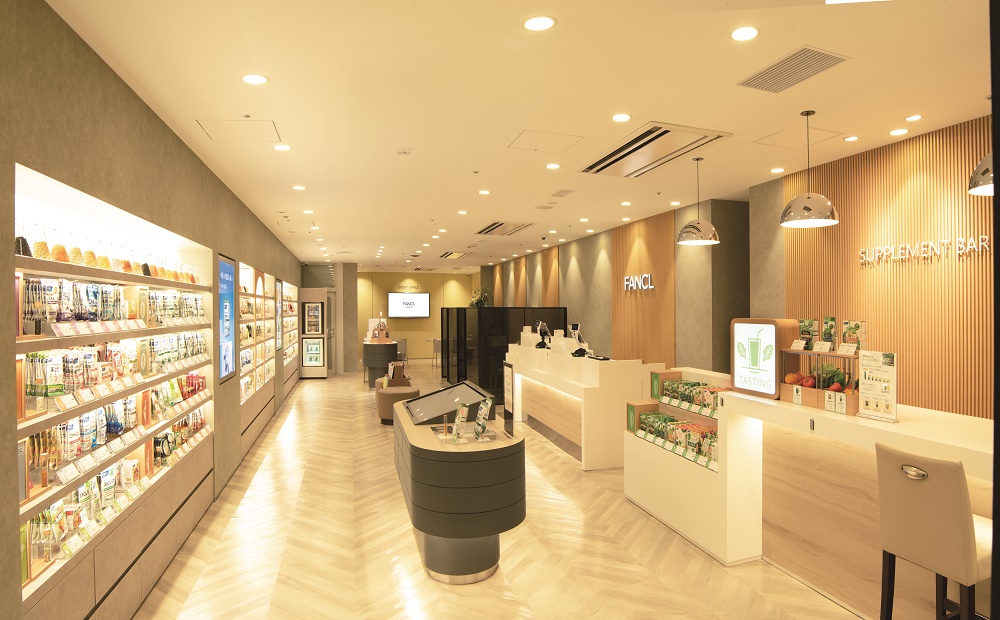 A shop with themes that help you to improve your health in the future with supplements that suit your lifestyle and lifestyle. We have prepared a full lineup of health foods from FANCL and advised by qualified staff such as registered dietitian according to your health condition. We also hold a tangible display and a seminar by researchers to visualize the current nutritional status and let us know the research technology of health counseling.
5F FANCL Personal Counseling Beauty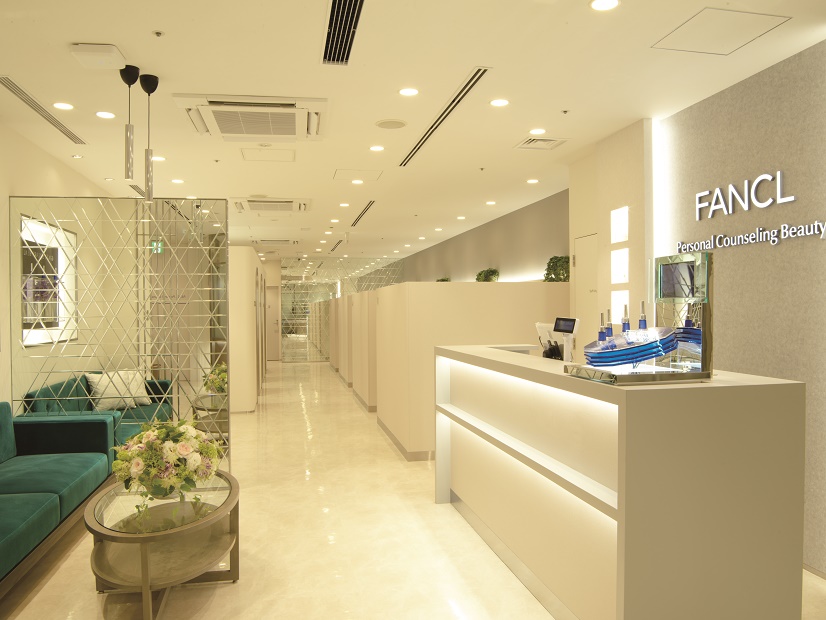 A personal beauty counseling floor where you can enjoy the beauty of "now and the future" in a comfortable and relaxing space "inside and outside". While confirming the aging sign you are interested in, a beauty advisor who has acquired knowledge and skills of beauty will analyze the skin of each customer from multifaceted skin measurement and propose the optimal care method. We offer four courses to polish your beauty.
6F FANCL Personal Counseling Health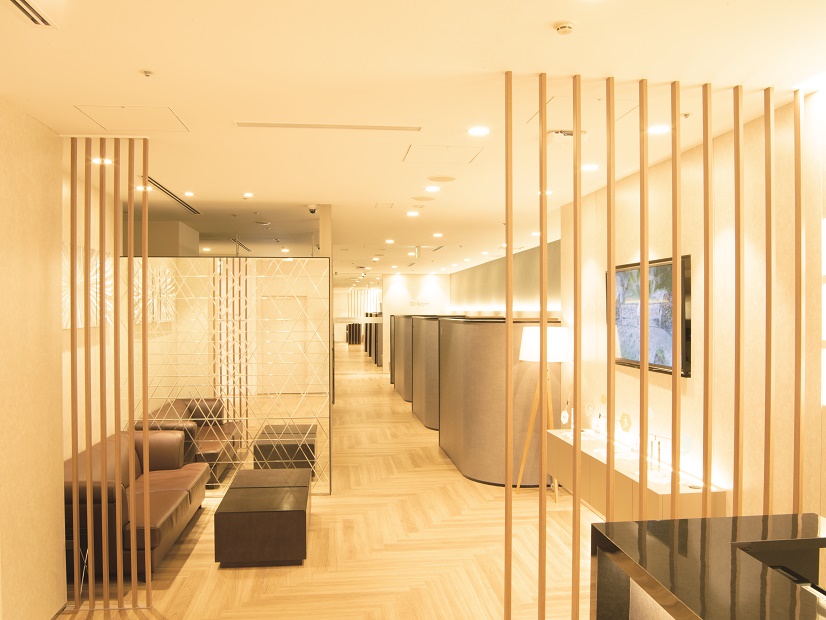 A personal health counseling floor where you can find tips for diet, exercise, and rest, which are the three pillars of health. We support the 100-year era of life by introducing the latest equipment such as the world's first 3D motion analysis sensor that shows the future body shape and counseling from specialized staff such as registered dietitian according to the health condition of the customer. In addition, we have 12 types of relaxation programs based on oriental medicine and chiropractic theory, and we have also installed luxurious relaxation spaces such as an "automatic heat treatment machine" and an O2 room that have been used in salons and clinics. We will also sell the personalized supplement "Personal One" in advance.
7F FANCL Genki Station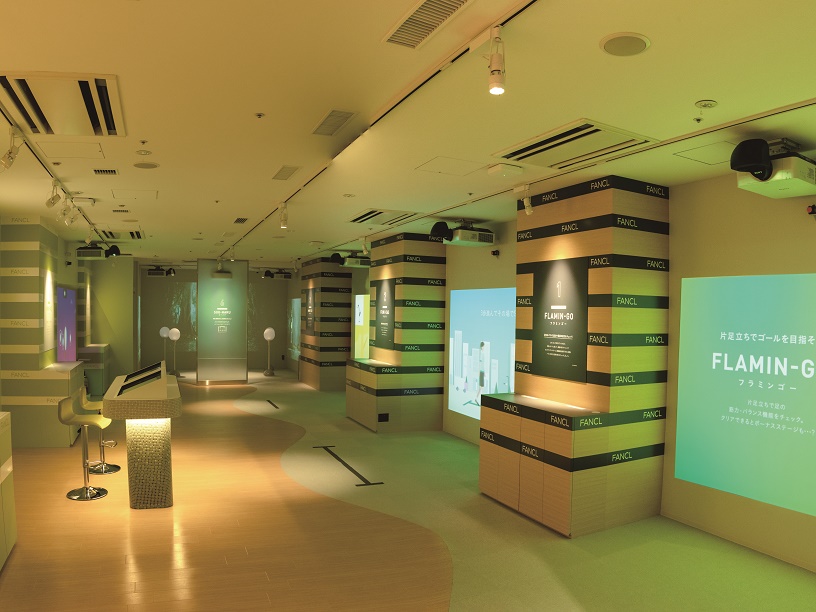 In order to support the "100 Years of Healthy Life, Enjoyable Life", we have created a free trial floor that introduces 6 digital contents that fulfill the health of your heart and body. We will provide you with the opportunity to improve your mind and body while being aware of your health and knowledge. You can enjoy and learn about health in a fun way, just like playing an entertainment game.
8F FANCL Forest Cafe & Royal Lounge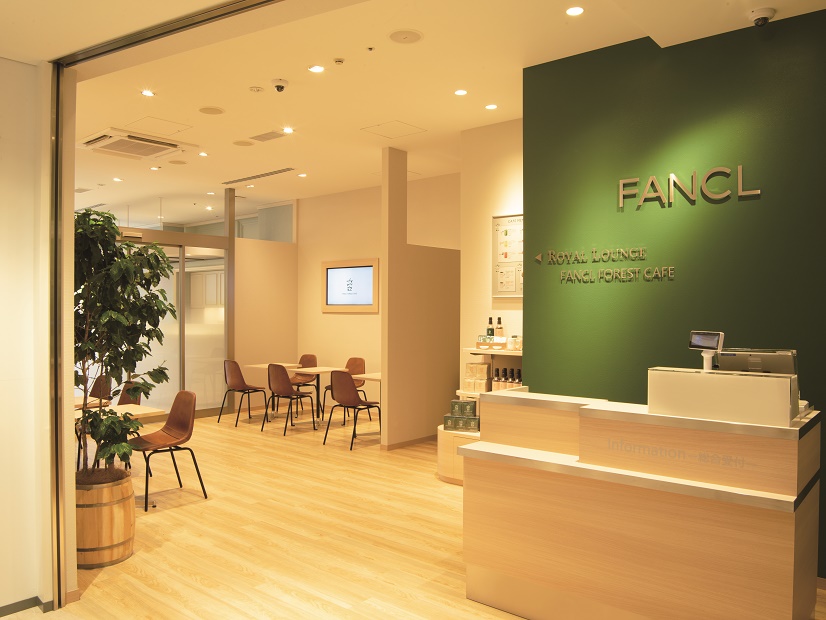 The Royal Lounge is a space of appreciation that can be used by special FANCL Group customers. You can slowly enjoy the services that you can feel with your five senses and the new paintings by Ms. Noriko Tamura. The FANCL Forest Cafe is a relaxing space where you can enjoy the "sustainable activities" that FANCL is engaged in while enjoying delicious original healthy drinks that the researchers devised and direct-trade coffee.
9F Creative food FANCL Reiwa Wakazen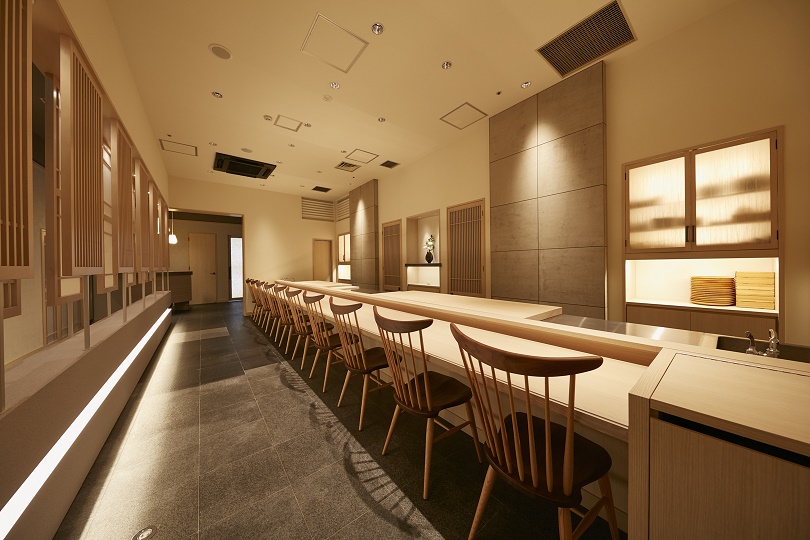 A new style creative restaurant that offers dishes that meet the wishes of our customers. At the beginning of the meal, we will ask "Shiki-san-kon" to ask about our customers' tastes and desires, and arrange the dishes that follow. Our cuisine is based on "Honzen cuisine," which is the prototype of Japanese cuisine, and we offer our original Honzen cuisine with highly skilled chefs who have mastered both Japanese and Western genres.
10F FANCL Sky Garden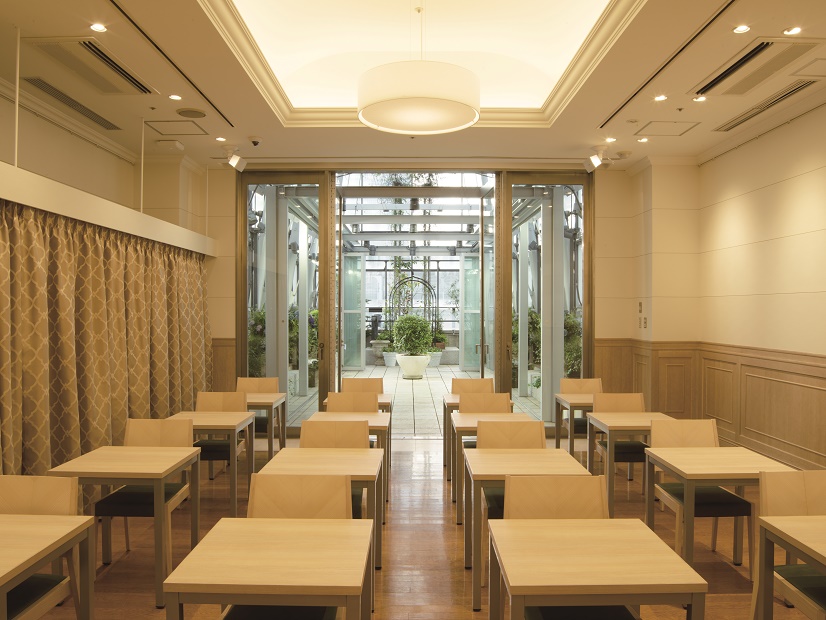 A multi-event space where you can hold seasonal garden events and beauty and health seminars in an open space. By opening and closing the open terrace and changing the indoor space, you can hold a wide variety of events.
B1F FANCL BROWN RICE MEALS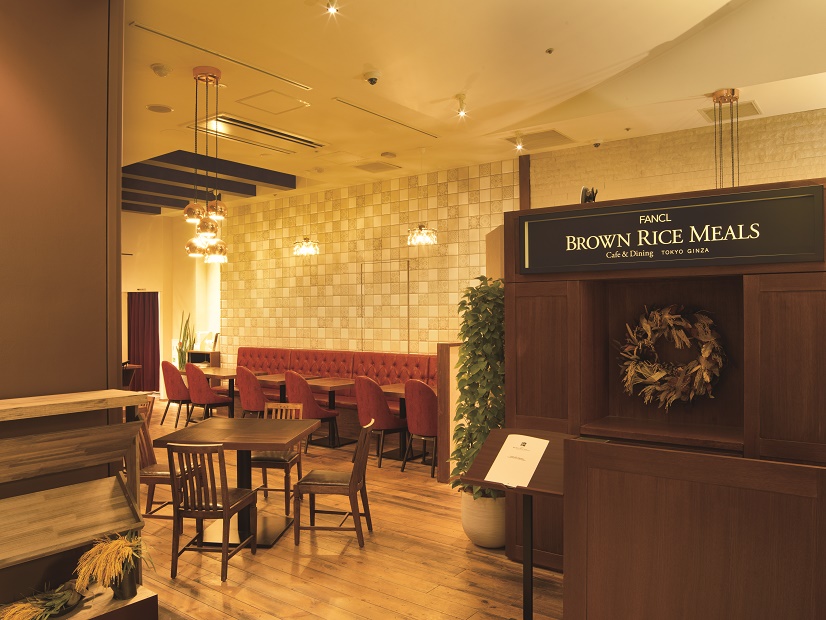 Based on the concept of "creating your tomorrow," brown rice Italian that enjoys the real deliciousness that makes your body happy. Delicious and nutritious food, all menus are gluten-free. You can enjoy pasta made from brown rice flour every day in the shop and risotto using our "germinated rice Kin no Ibuki".
[Store overview]
Grand opening date August 7, 2020 (Friday)
Location 5-8-16 Ginza, Chuo-ku, Tokyo
■Building scale 10 floors above ground, 1 basement floor ■Business hours 11:00~20:00 (no regular holidays/closed only on January 1)
*It depends on the floor.
Please check the following official website for the latest business status. ■ Official website https://www.fancl.jp/ginza-square/