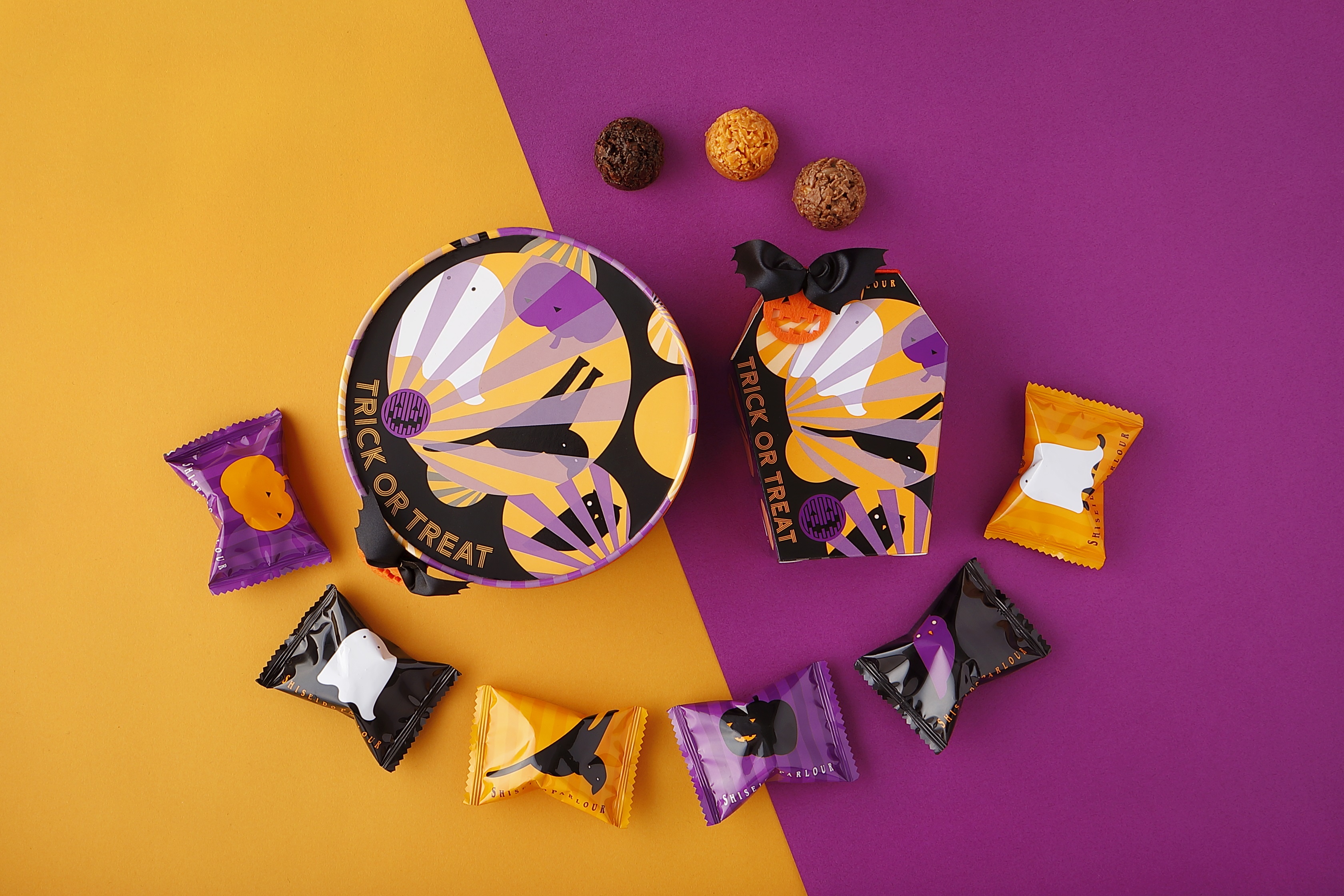 Shiseido Parlor will release "Halloween Chocolate" for a limited time and from September 10 (Thursday) to October 31 (Saturday), 2020. The ghost package is packed with 3 types of crunch chocolate that you can enjoy flavors unique to Halloween. With its cute Halloween charm, the "Halloween Chocolate" is so exciting that it's a great gift for a season.
"Halloween chocolate"
* Handled at Shiseido parlor stores nationwide, mainly department stores, and online shops
Halloween chocolate 5 pieces 594 yen (tax included) <with charm>
*3 pieces of crunch chocolate 5 pieces: 2 pumpkins, 2 caramel apples, 1 bitter
Halloween chocolate 14 pieces 1,566 yen (tax included) <with charm>
*14 pieces of 3 types of crunch chocolate: 5 pumpkins, 5 caramel apples, 4 bitters
【package】
Lively music from somewhere in the night when people sleep. A glittering space illuminated by a mirror ball. Clapping clapping and dancing footsteps in time with the lively record. It was a ghost's disco only once a year.
[Product information]
◆Caramel apple : Crunch chocolate made by blending dry apple and caramel powder into blended chocolate of white and milk.
◆ Pumpkin : Pumpkin flavored crunch chocolate made by mixing pumpkin powder with white chocolate.
Bitter : Adult bitter crunch chocolate that can enjoy the rich aroma and bitterness of cacao.
※The photograph is an image.
*Even during the period, sales will end as soon as the number of products reaches the limited quantity.
*This information is as of August 2020. Service and product information may change without notice.
Shiseido Parlor <br /> 8-8-3 Ginza, Chuo-ku, Tokyo
Toll Free: 0120-4710-04 (Monday-Saturday 10:00-17:00 Holidays, summer vacation, year-end and New Year holidays are excluded.)
URL: https://parlour.shiseido.co.jp/?rt_pr=pl322
Online shop: https://parlour.shiseido.co.jp/food_products/onlineshop/