Even though the restriction on going out due to the new coronavirus has been lifted, the days have remained calm.
Every day, in a changing and uncertain situation, the world is overwhelmed by heavy air and tends to look downward.

However, even in such a situation, there are many shops and facilities who are doing their best to do their best.

The Kokosil editorial department will introduce such stores and facilities as "Store Support Project" .
I would like to introduce you to the outline of stores and facilities, recommended menus, services that are devised because of this situation, things that are important to you.
This time, we are allowed to take up is the Indian specialty store "Tamarind" Mr..
See it!
---
◎About Tamarind, West India Company Person in charge, about the takeout lunch box, impressions of actually eating, about the store, recommended menu of the store, difference between South Indian curry and North Indian curry, shop listening We asked about the information, what is important to us because of this coronal disaster, and the message to our customers.
Would you please tell me about the Takeout Lunch Box?

Yes, the lunch box is a great curry lunch box with one curry of your choice from 4 types of curry, naan or rice salad.
The point is that you can choose your favorite curries from North and South India.
Enjoying curry from North and South India is a unique feature that other curry stores do not have.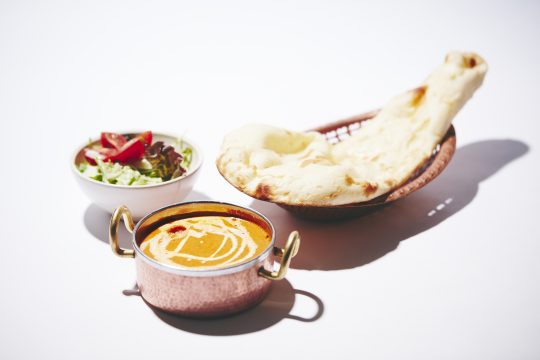 lunch box
Price: 900 yen
Sales time ︓ Business start time ~ 15:30
I actually tried it!
---
---

This time, I took out butter chicken curry and tried it.

First of all, salad.
Salad studded with tomatoes, onions, carrots, radish, and cabbage are entwined with a cream-based dressing to enhance the taste of vegetables.
Next is butter chicken curry.
The curry-loving instinct is evoked, "I want to eat fast!"
Immediately, when curry is added to Nan and it is thrown into the mouth briskly, the rich butter flavor and spice of curry spread in your mouth along with the chewy texture of Nan.
"I want to eat more, I want to eat more" I continued to eat in response to my appetite request, and in a blink of an eye, Nan disappeared.

Try the rest of the curry.
The well-cooked chicken is very tender and goes smoothly with a spoon.
When you eat it, the curry taste is concentrated in the chicken and it makes your tongue entertaining.
While eating curry, I could feel the flavor of tomato.
It was pleasant, sour and delicious.

Completed in no time.
It was moderately spicy, but thanks to the gentle butter flavor, it was not only spicy, but a mellow, gentle after-feel.
The generous curry will satisfy your stomach and heart.
What kind of shop is Tamarind?
The interior of the store is full of exoticism, with interiors inspired by the London Underground and the pictures of various parts of India taken over the years.

We also have box seats on the sofa so that you can experience the diverse food culture of India by North and South Indian chefs and relax with your family.
Please tell me the recommended menu of the shop.
The best recommendation is butter masala of crab claws.
It is a novel menu that adds crab claws to authentic Indian curry.
By skillfully using the curry spice, the sweetness of the crab is fully brought out.
You can eat it with the crab on the curry or the naan.
It's a popular menu at our shop, whether you like curry, you like crab, or you like it.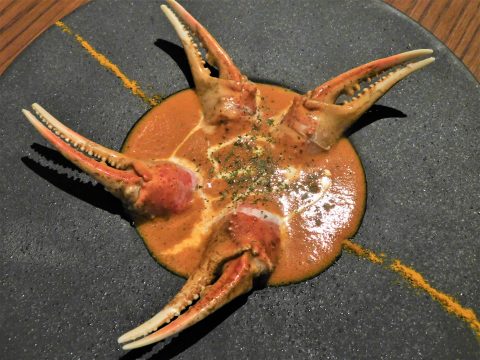 Crab butter masala (4)
Price ︓ 1,800 yen
In the menu of the shop, you can choose from South Indian curry and North Indian curry, but can you tell me the difference between the two?
Yes.

South Indian curry is characterized by the coconut richness and the smooth texture.
It goes well with rice.

North Indian curry uses a lot of cashew nuts and has a rich texture.
It goes well with Nan.
Would you please tell me if you have any news about the store?

We are now offering a delivery menu for everyone in the neighborhood!

We will deliver the recommended dishes of the shop by delivery.
Special coupons are also available for those who have ordered.

Of course there is also a takeout.
◎Take out & delivery menu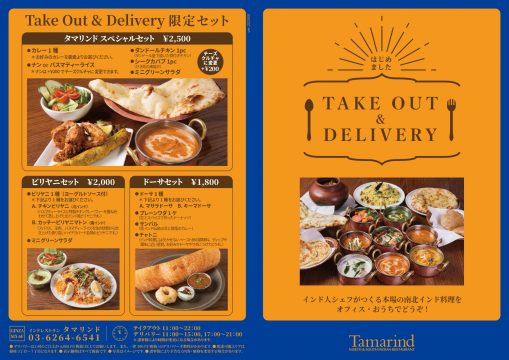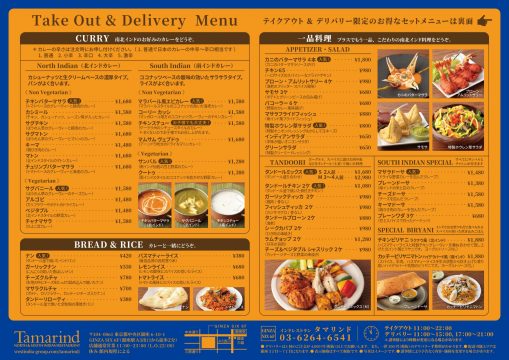 ◎ Takeout & Delivery Special Coupon (1 green tea will be presented for every 2,000 yen ordered)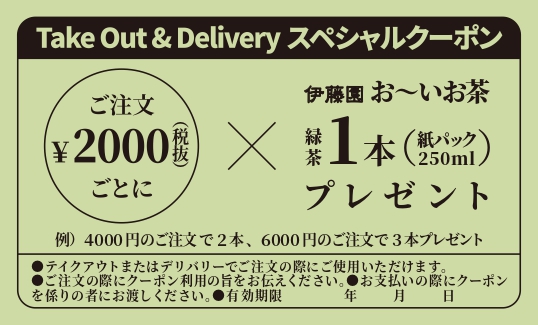 As a store, what is important to you because of this coronal wreck?
Now that eating out is no longer a familiar pleasure, we try to maximize hospitality because it is a special time.
In terms of hygiene, all staff wash their hands more rigorously than usual.
In addition, the seats near the wall have been partially reduced to allow for a larger space.
Due to the influence of corona, the increase in teleworking has reduced the number of office workers in the neighborhood who are coming to our store, which is a problem, but we are also focusing on takeout and delivery, I hope to overcome this situation by having fun.
Please give us a message
"When I came to Ginza before, I ate Indian food at Ginza Six, is that restaurant still open?" I will make every effort to become a restaurant that customers can remember, so Ginza When you drop in at Six, savor Tamarind curry both in the store and in takeaway.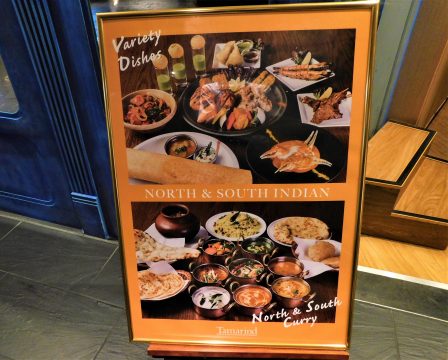 Finally
I have introduced the Tamarind take-out menu and shops.
The take-out lunch box was reasonably priced, filled my stomach and heart, and was a very satisfying curry set.
And it's an addictive curry that you'll want to eat many times, not just once.
It is a delicious curry that is perfect for the summer, when you lose strength due to the heat of your diet.

At the time of the interview, I enjoyed the atmosphere for a while at the seats in the store, but the chairs were comfortable to sit in and I was able to spend a relaxing time.
A customer with a baby was using the box seat, but I felt that it would be safe if this seat was used.
All the pictures that the owner of the shop ordered were inviting, and it was fun just to look at them.
Kokosil's editorial department will continue to support Tamarind, who continues to offer memorable curry even under such circumstances.
store information
■ Store name: Tamarind
■Business Hours: 11:00 – LO: 15:30 *Saturdays, Sundays, and holidays LO: 17:00
15:30 – 23:00 (LO: 22:00) *Saturdays, Sundays, and holidays 17:00 –
■Estimated price: Lunch

¥1,000-

¥2,500, Dinner ¥2,000-¥6,000
■Number of seats: 35 seats
■Reservation: No
■ Phone number: 03-6264-6541

■URL: https://www.oriental-hotel.co.jp/