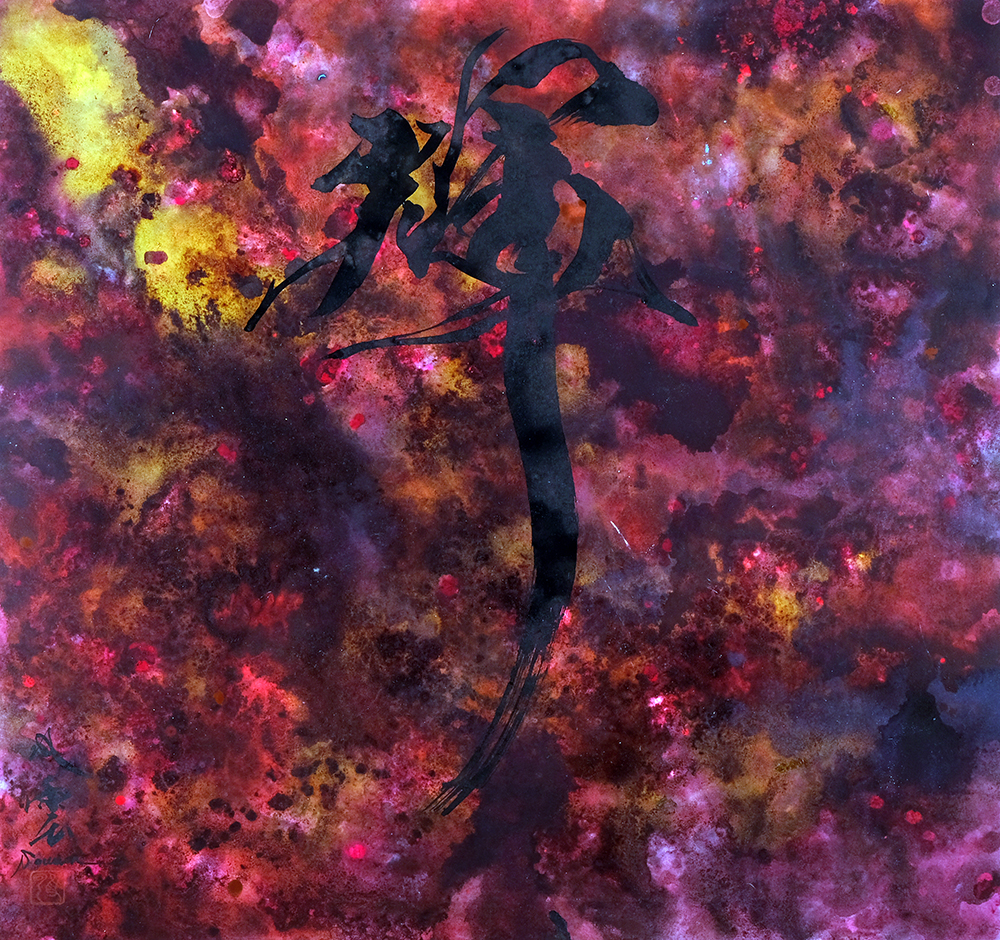 ■September 16 (Wed)-September 22 (Tue)
Daimaru Shinsaibashi Artglorieux GALLERY OF OSAKA
■ September 30th (Wednesday) to October 6th (Tuesday)
Daimaru Kyoto Art Gallery
■From Thursday, October 8 to Wednesday, October 14
GINZA SIX Artglorieux GALLERY OF TOKYO
Soun Takeda, who has many achievements as a calligrapher, started as a contemporary artist in 2019. The works created with free ideas based on calligraphy have the power to energize the viewer. In this exhibition, he creates works with the theme of "love." We will announce the whole new work at 3 venues in Osaka, Kyoto and Tokyo. Feel Takeda Soun's <love> thrown into a society that has become confused and anxious due to the coronary disaster.
Title: Takeda Soun Exhibition "Love"
Exhibition period:
■Wednesday 16th September to Tuesday 22nd September 2020
Daimaru Shinsaibashi Store Main Building 8F 10am-8pm Closed at 4pm on the last day
Artglorieux GALLERY OF OSAKA Approximately 40 new works *Please check the Daimaru Shinsaibashi website for the latest business hours.
■Wednesday, September 30, 2020-Tuesday, October 6
Daimaru Kyoto store 6th floor Art gallery 10am-8pm Closed at 5pm on the last day About 30 new works ■October 8th (Thursday) to October 14th (Wednesday), 2020
GINZA SIX 5F 10:30 am-8:30 pm Closed at 6:00 pm on the last day
About 30 new works of Artglorieux GALLERY OF TOKYO
free entrance
---
---
Writer's Greeting The world is about to undergo a revolution. Mass production environment destroyed from World War after democratic revolution and industrial revolution. At the same time, the IT revolution has risen, and Corona's erosion is rapidly demanding changes in the lifestyle of all humankind. During a big change, many people become confused and anxious. However, at such times, I strongly thought that it was love. Love for the earth, love for others, love for family, love for yourself. I believe that love is what leads to a better future. While I was almost anxious and almost lost sight of love, I made a work with my own love.
I am very pleased to see how this work is produced. We would like to express our sincere gratitude to everyone involved. I hope that even a little can contribute to the amplification of love in your life.
Takeda Soun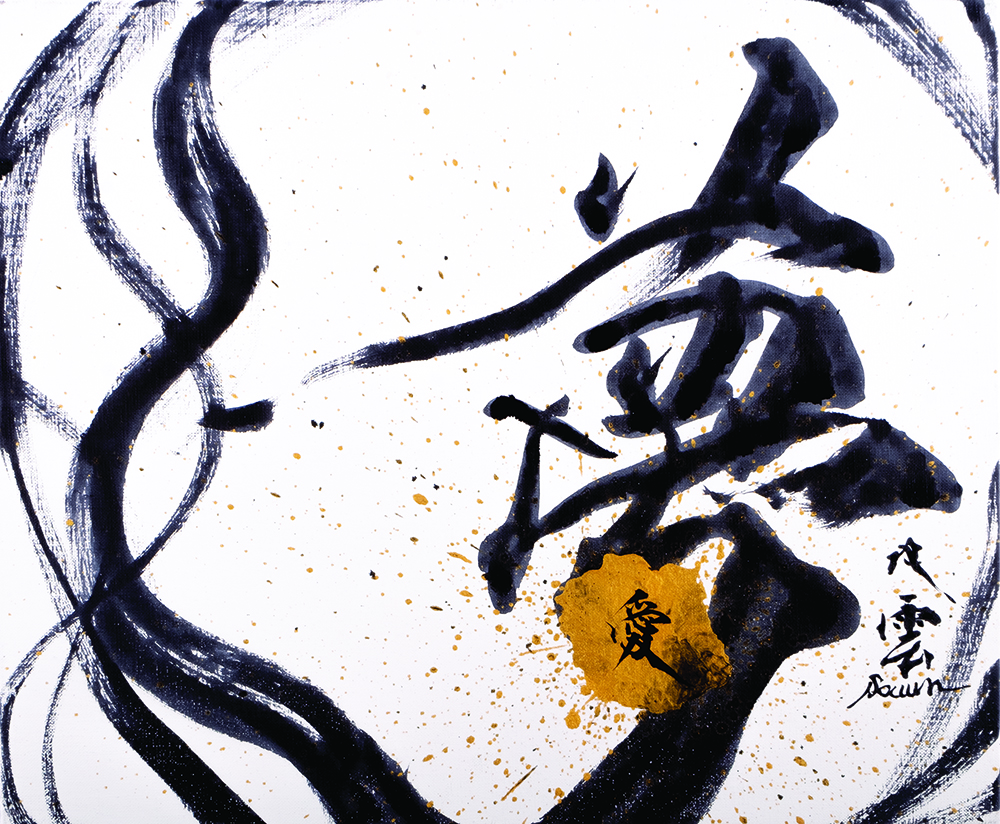 Dream 38×45.5cm canvas black ink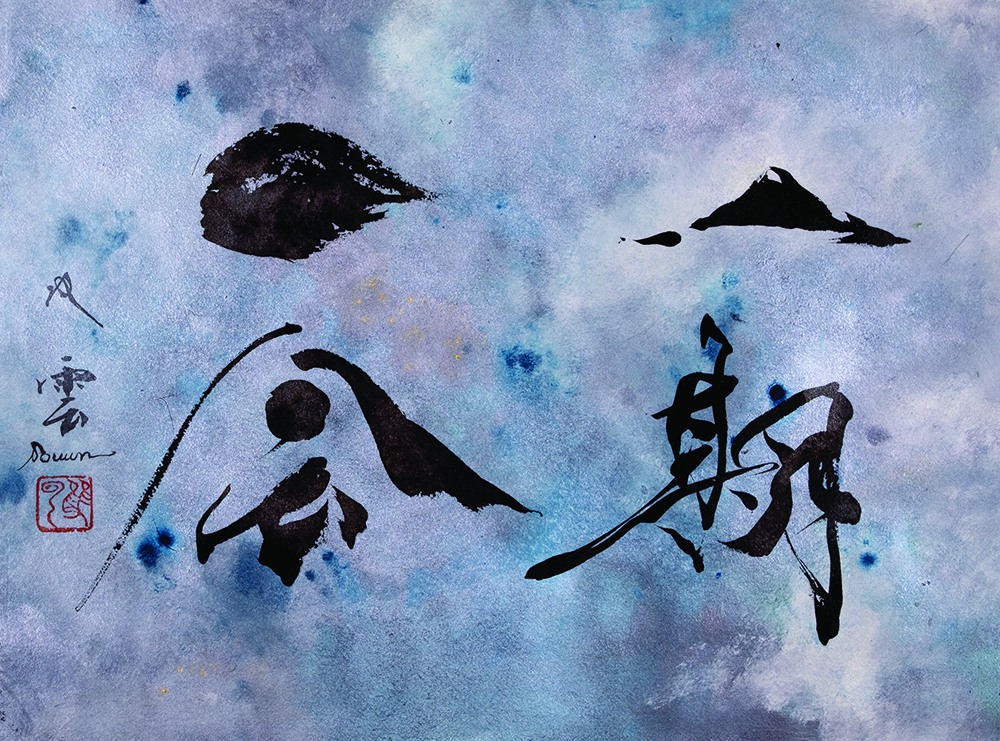 Ichigo Ichigo 28×36.5cm Japanese paper ink acrylic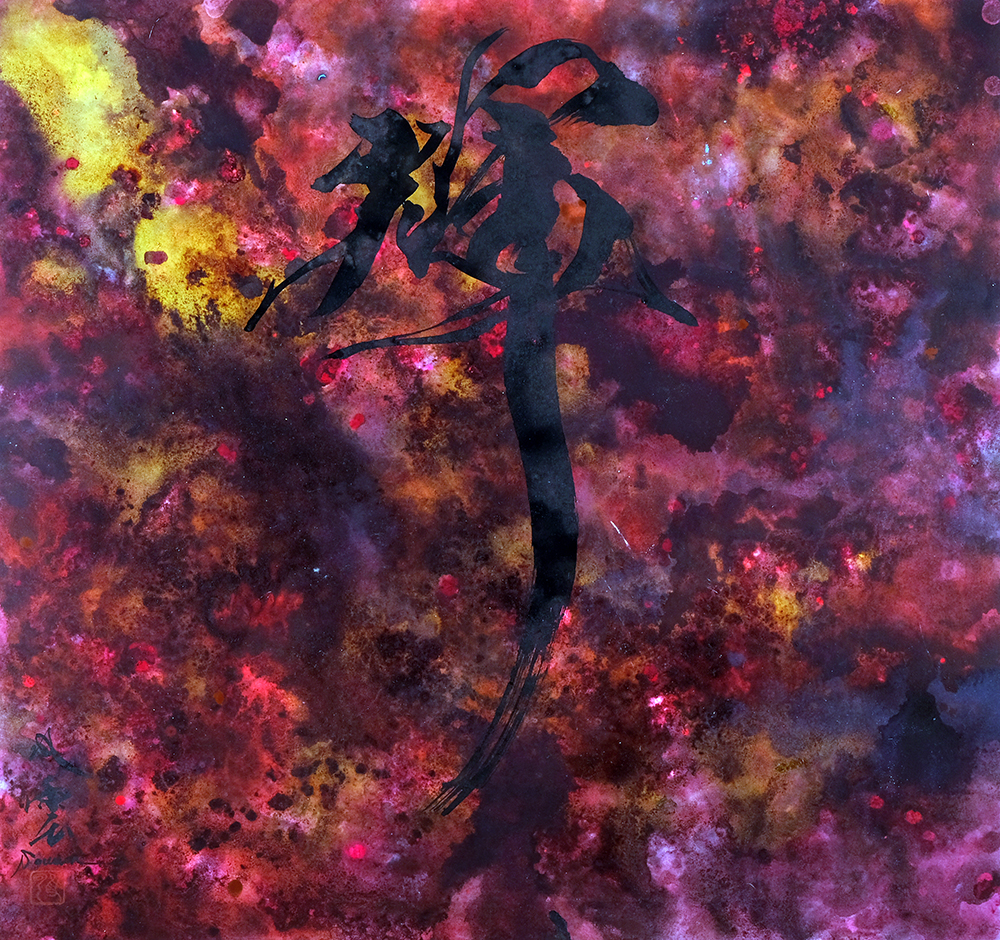 Kagayaki 55.5×58cm Japanese paper ink acrylic
Takeda Souun
Born in Kumamoto in 1975. After graduating from Tokyo University of Science, got a job at NTT. Independent as a calligrapher about three years later.
He has worked on numerous titles such as the NHK Taiga drama "Tenchijin" and the world heritage "Hiraizumi".
There are many offers for lecture activities and media appearances. In 2013, he was appointed as a cultural exchange ambassador by the Agency for Cultural Affairs and held calligraphy workshops in Vietnam and Indonesia.
He has held solo exhibitions in California in 2015 and 2019, and lectured at the University of Warsaw in 2017.
We will provide a memorial stamp for the Japanese postal service "Reiwa" when the era is renewed in 2019.
He has published a number of books including the best-selling "Positive Textbook" (Shufu no Tomosha) and the latest book "Riding the Wave" (Nippon Bungeisha).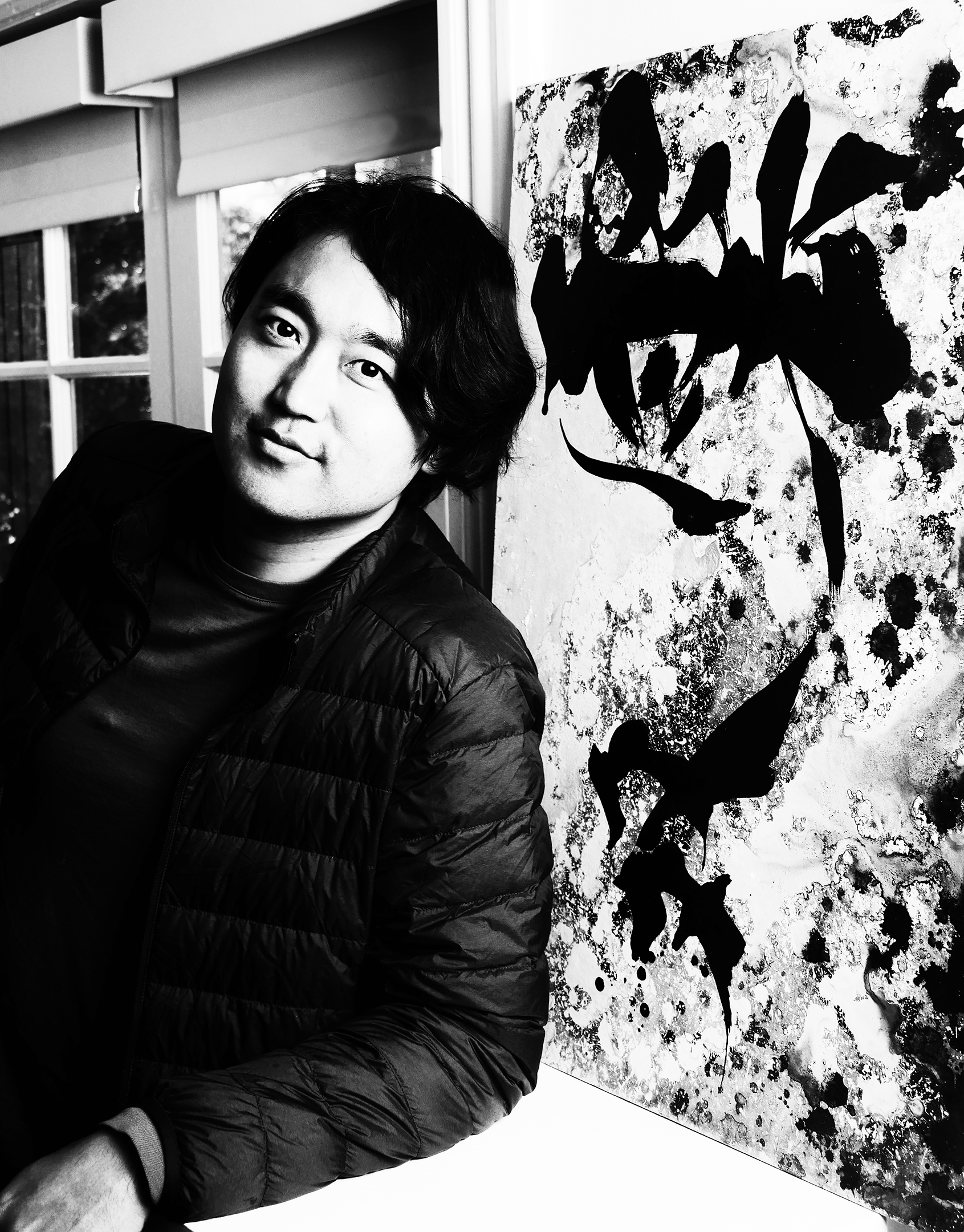 <Visit the artist>
Daimaru Shinsaibashi Store Artglorieux GALLERY OF OSAKA
9/21 (Monday/Holiday) 1pm-5pm 22(Tue/holiday) 10am-12pm 1pm-3pm
Daimaru Kyoto Art Gallery
10/3 (Sat) 1pm-5pm 4 (Sun) 10am-12pm 1pm-3pm
GINZA SIX Artglorieux GALLERY OF TOKYO
10/8 (Thursday), 10/11 (Sunday) Time undecided
*Please note that the schedule may be changed or canceled without notice depending on the person, weather, or transportation conditions.
*Admission may be restricted to avoid congestion. Please note.
Artglorieux GALLERY OF OSAKA
In French, art means art, glorieux means glorious, glorious. We will continue to send art that shines beyond time and space.
At the Daimaru Shinsaibashi Main Building, please enjoy the wonderful art that touches your heart.
Access: Osaka Metro Midosuji Line Shinsaibashi Station (South Gate) Directly connected to the underpass Address: 1-7-1 Shinsaibashisuji, Chuo-ku, Osaka 542-8501 Daimaru Shinsaibashi Main Building 8F
TEL: 06-6271-1231 (representative)
HP: https://www.daimaru.co.jp/shinsaibashi/artglorieux/
Daimaru Kyoto Store <br /> Access: Underground road directly connected from Hankyu Kyoto Line Karasuma Station/Subway Karasuma Line Shijo Station
TEL: 075-211-8111 (representative)
HP: https://www.daimaru.co.jp/kyoto/
Artglorieux GALLERY OF TOKYO
The concept of the gallery is "Treasure of life to find in GINZA". We hope that what you see and experience there will be your treasure of life.
Access: Tokyo Metro Ginza Line Ginza Station 3 minutes walk Tokyo Metro Hibiya Line, Toei Asakusa Line Higashi Ginza Station 5 minutes walk Address: GINZA SIX 5F 6-10 Ginza, Chuo-ku, Tokyo 104-0061
TEL: 03-3572-8886
HP: https://artglorieux.jp/