Ginza Tsutaya Bookstore is a bookstore that proposes "life with art".
Ginza Tsutaya Bookstore (Chuo-ku, Tokyo) will hold a group exhibition "Y-generation artists" by contemporary artists at the central atrium event space GINZA ATRIUM from Monday, September 14th.
Exhibition overview
---
---
The 2000s are notable as a period of rapid change in our lifestyle. It was the generation called "Generation Y" who experienced this difficult time during the sensitive period of life.
This exhibition introduces the artists of Generation Y who are prominent in the Japanese art scene, and through their / their eyes with different personalities, that of our activities that are still in the midst of change. Look ahead.
Participating artists
・ Iida Jennifer Momoko (Iida Jennifer Momoko)
・ Saito Minato
・ Script Caliu Ochiai Anna (Script Caliu Ochiai Anna)
・ Hiroyuki Futatsugi (Hiroyuki Nisougi)
・ Masahiro Masuda (Masahiro Masuda)
・ Miyashita Satoshi (Miyashita Satoshi)
・ Hiroshi Mori
・ Yusami Kanji
* In alphabetical order
Exhibition details
Y – generation artists
Session: September 14, 2020 (Monday) -September 23, 2020 (Wednesday) * The session is subject to change.
Venue: Ginza Tsutaya Bookstore GINZA ATRIUM (event space)
Fee: Free admission Organizer: Ginza Tsutaya Bookstore Cooperation: TALION GALLERY
Phone: 03-3575-7755
store information
Ginza Tsutaya Bookstore
Ginza Tsutaya Bookstore connects art, Japanese culture and living through books, and proposes "living with art".
A book floor where you can meet art books collected from all over the world, and a cafe where you can read back numbers of auction catalogs and art magazines. A stationery floor where you can find swords and Japanese art corners that collect the best of traditional crafts, and fountain pens and inks original to Ginza Tsutaya Bookstore. We also have a space where visitors can enjoy art as they wish, such as the atrium gallery where you can experience events and exhibitions.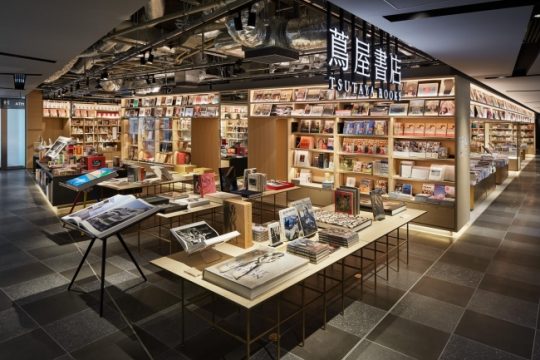 Address: 6-10-1, Ginza, Chuo-ku, Tokyo 104-0061 GINZA SIX 6F
Phone number: 03-3575-7755
Business hours: Please check the store homepage.
Homepage: https://store.tsite.jp/ginza/
Facebook: https://www.facebook.com/GINZA.TSUTAYABOOKS/?ref=bookmarks
Twitter: https://twitter.com/GINZA_TSUTAYA
Instagram: https://www.instagram.com/ginza_tsutayabooks/